Every day around 3pm – when you're at your desk thinking about the granola bar or apple you brought for your mid-afternoon snack, I'm plotting a cookie run. Something happens after lunch where the clock suddenly turns afternoon – the '5 o'clock somewhere' equivalent of dessert acceptance – and I just need a cookie.

I tried this copycat levain bakery recipe and it did the trick – almost. I'll admit, they weren't as good as the real thing (but are they ever?) and next time I'd double the peanut butter chips, or even drop in a few scoops of some homemade peanut butter of my own, but these would definitely make my-3pm-self very, very satisfied. Benny even liked them, and I've never seen him eat a bite of peanut butter.

Recipe: Dark Chocolate Peanut Butter Chip Cookies
yields about 1 dozen

You'll need:
2 sticks of cold unsalted butter, cubed
1 1/4 cup of sugar
2 eggs
1/2 cup good quality dark cocoa power (I order it in bulk on Amazon)
2 1/3 cups of flour
1/4 tsp kosher salt
1 teaspoon baking powder
1 1/2 cups semi-sweet chocolate chips
1 1/2 cups peanut butter chips
Preheat the oven to 350 degrees.
Cream butter and sugar together until fluffy. Mix in eggs, and dry ingredients. Add chocolate and peanut butter chips – the batter will be very thick.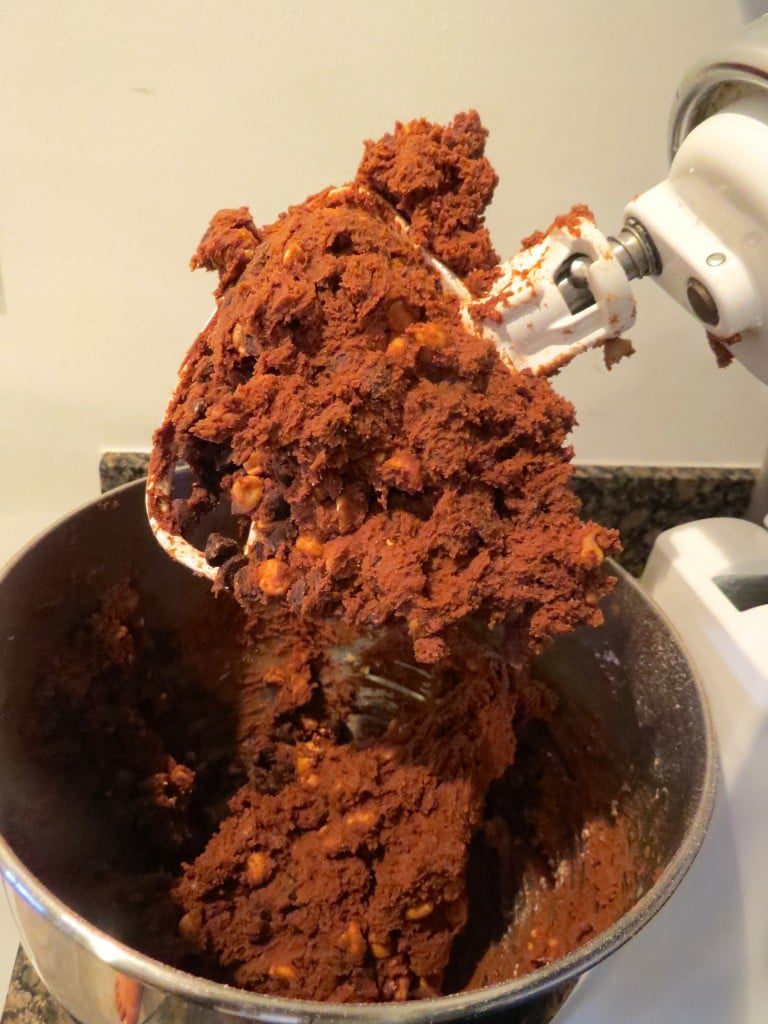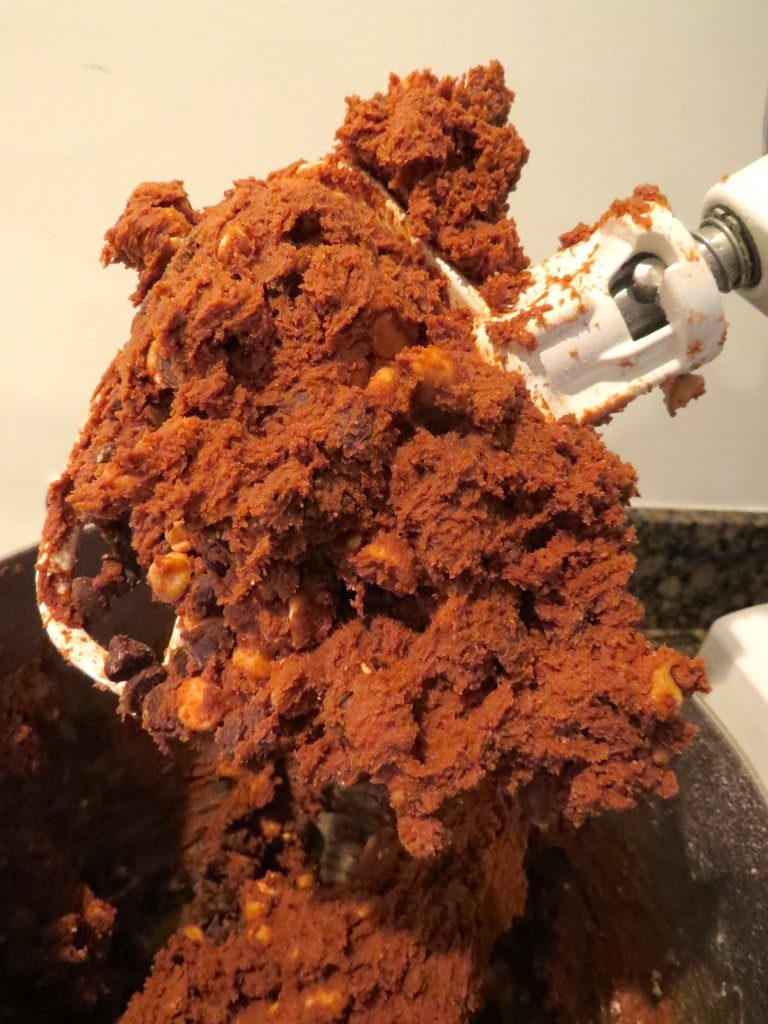 …Like I said, thick! (and delicious… someone will lick that bowl, and that's a promise)
Use an ice cream scoop and form dough into rounds. Cool cookie rounds in fridge for about 1 hour. This will help keep the cookies thick, like Levain cookies.
Place on a cookie sheet and bake for 15-20 minutes, or until edges are slightly browned.
You can also make smaller/bigger cookies, add in different types of chocolate/non-chocolate chips, nuts, etc.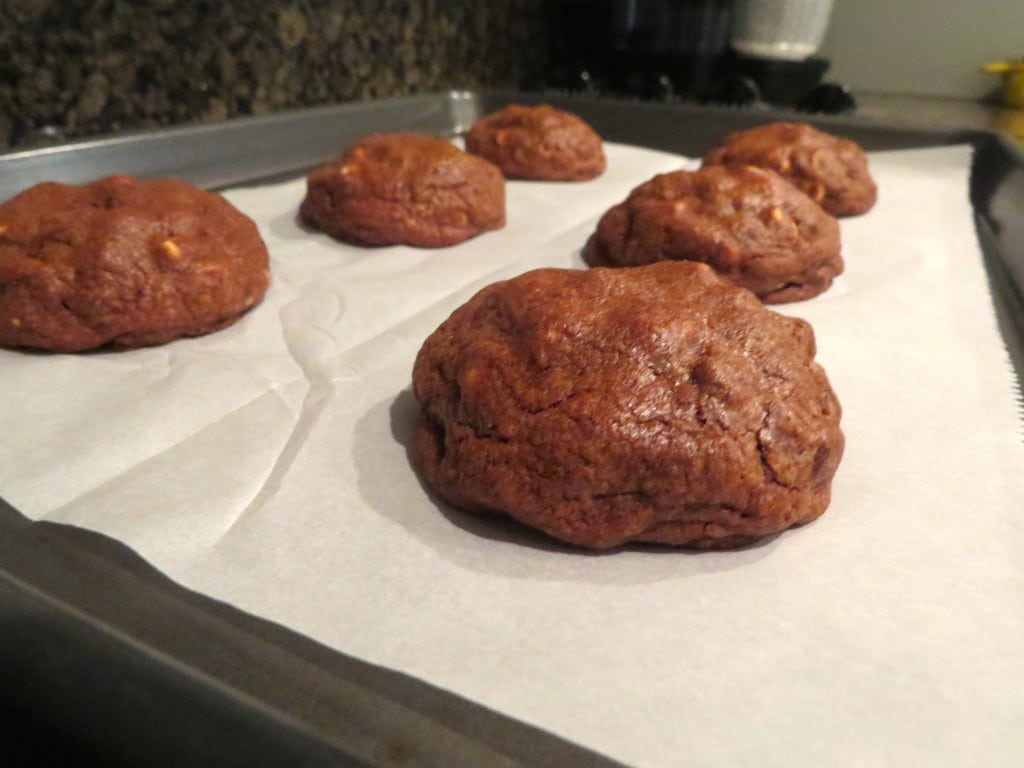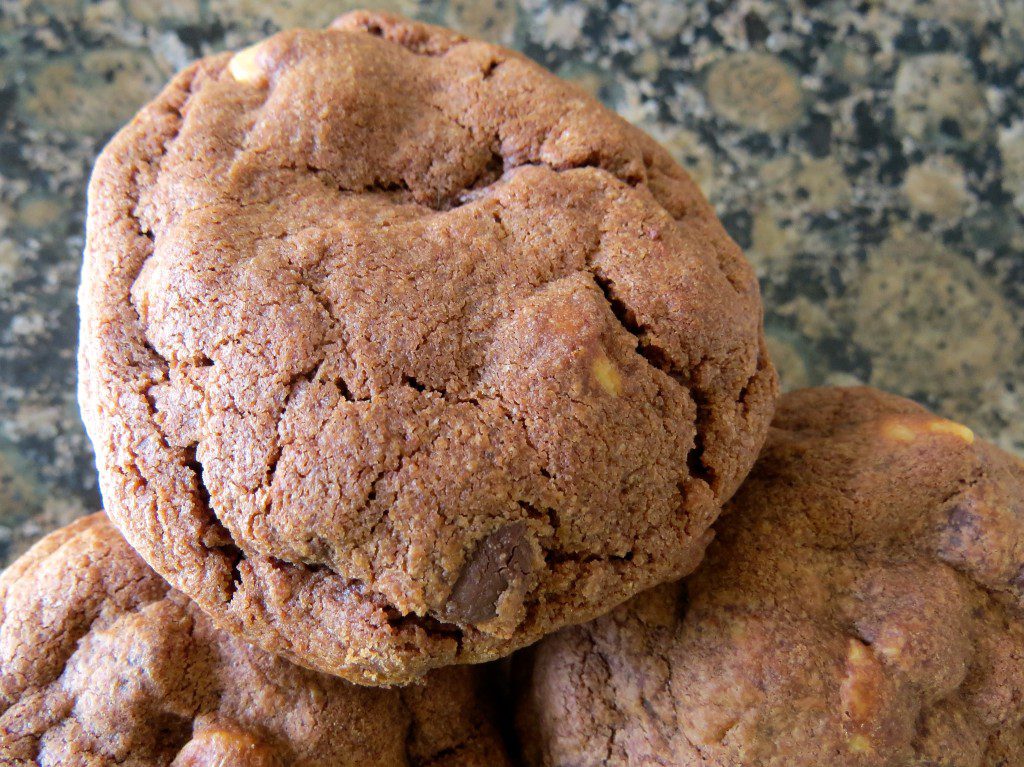 Is it 3 o'clock yet?