When laddles and mixing bowls are spread out everywhere with baking trays and parchment paper lining every corner of my kitchen, it subtly indicates I'm baking. Off late my kids can read the invisible sign to not come near the kitchen if I am baking or experimenting. With so much bells and whistle I did successfully bake the best eggless Quiche. When my husband arrived, I boasted with pride that I made Quiche as in Q-ish and he heard it as fish. With trumpets and drums blowing in the background he was almost about to tell the world that I became a non-vegetarian. After hearing me spell out he rolled with another stream of laughter before correcting my pronunciation as K-eesh.
I didn't know how to pronounce it, does it matter? All that matters is that I did successfully convert the egg-centric dish to an eggless one. I started out by researching some ideas and stumbled here for a basic spinach and tofu Quiche. I modified the recipe ingredients I had on hand and made it crustless by baking it with sweet potatoes. For an added crunch I sauteed some mushrooms and spring onions and the resulting dish was super tasty. Except for my son everyone at home devoured every bite of this savory dish. I was little hesitant to make the crust with sweet potatoes but I'm glad I did. The quiche had a slight sweet taste from the sweet potatoes complimenting the soft spinach and tofu texture. I don't know how the original recipe is supposed to taste but this one is a definite keeper. I had loads of fun baking this dish for this month's Baking Eggless Group 's challenge and I'm glad I tried it.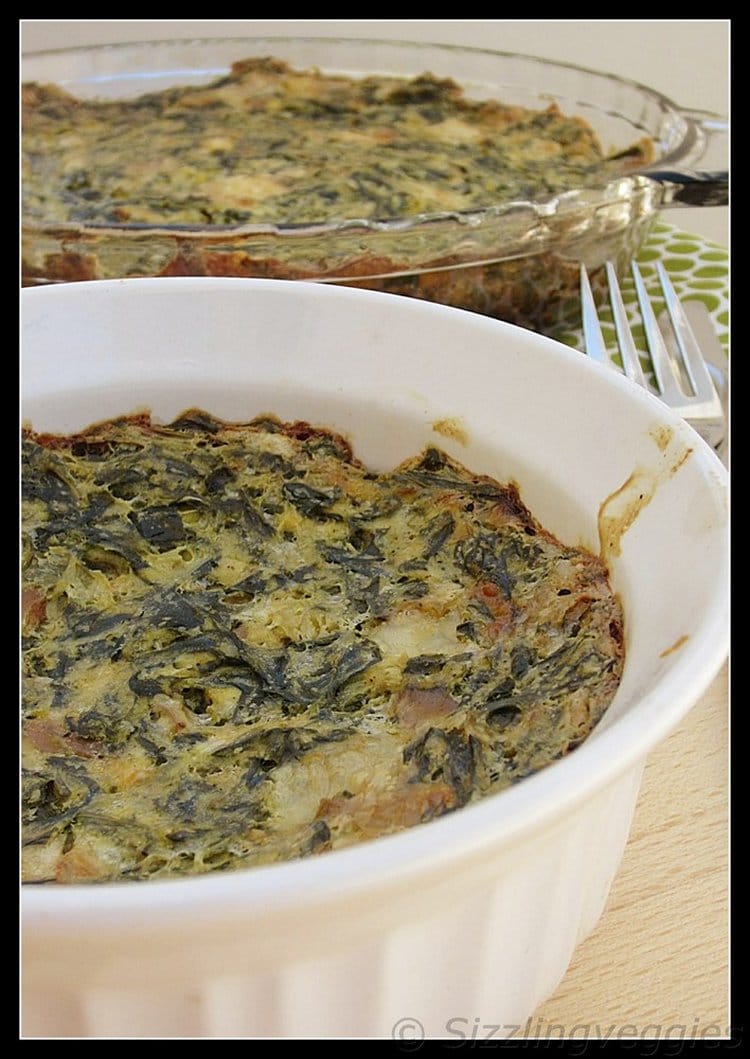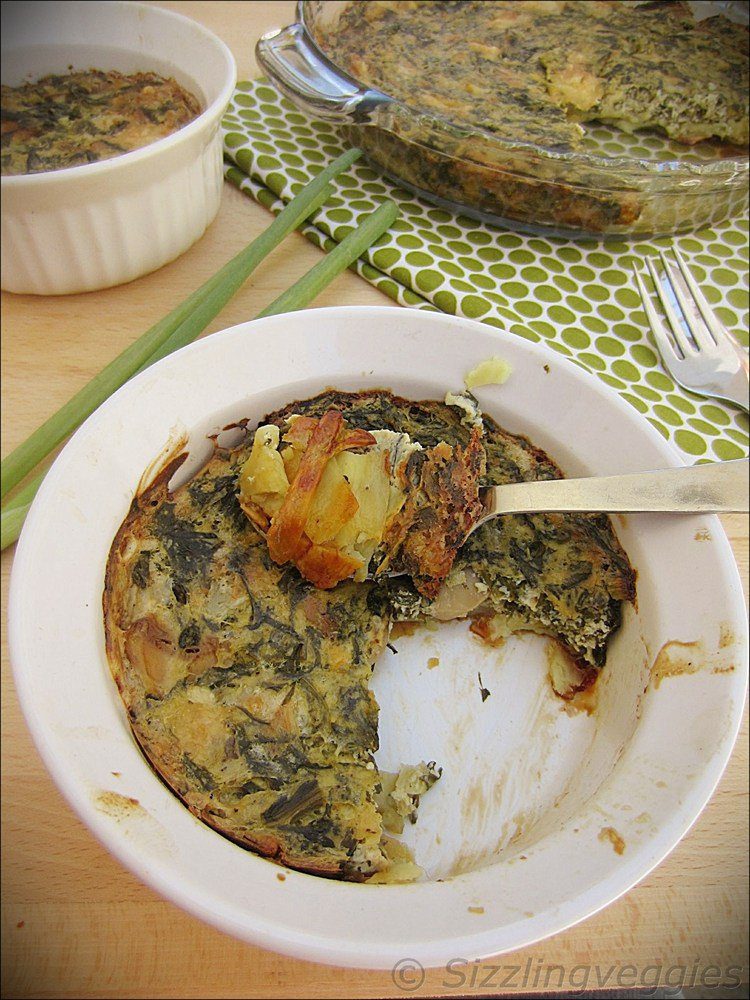 Recipe
Ingredients:
Extra Firm Tofu (I used organically sprouted variety) — 1 container (15.5 Oz)
Almond Milk — 2/3 cup
Salt — 1/2 tsp
Freshly ground Black Pepper — to taste
Fresh Spinach — 1 bunch (about 3 cups)
Garlic — 3 cloves (finely diced)
Spring Onions — 1 Tbsp (finely minced)
Swiss Cheese — 1/2 cup (I crumbled some Swiss cheese slices)
Mexican Three Cheese Blend — 1 cup
Mushrooms — 1 cup (chopped)
Nutmeg — 1/8 tsp
Oil — 1 Tbsp + some for greasing
Sweet Potatoes — 3 long ones (thinly sliced in a mandoline slicer)
Method:
1. Cook chopped spinach in little water for about 5-7 minutes until well cooked. Alternatively frozen spinach (10 oz) can be used, just thaw them before use. Drain the water from the cooked spinach and keep aside. In a pan, add a tablespoon of oil and when hot, sautee garlic, chopped spring onions, and mushrooms just until the mushrooms leave water out. Switch off the flame and let it cool a bit.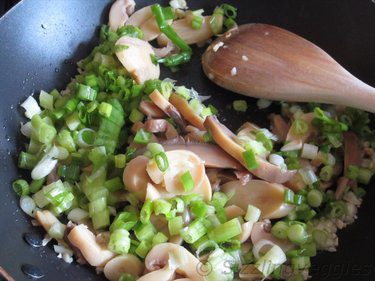 2. Preheat oven to 400F. Drain water from tofu, rinse, pat dry on a paper towel. Grind tofu in to a smooth paste along with almond milk. In a bowl, combine spinach, sauteed garlic and mushroom mixture, tofu paste. Add cheese, nutmeg, salt, pepper and mix until everything is well combined.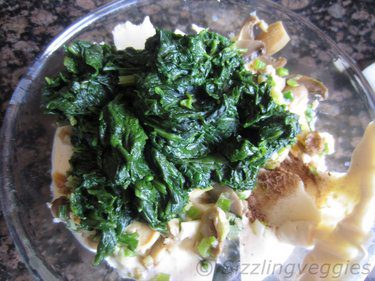 3. Grease a pie dish with oil and arrange the sliced sweet potatoes in the bottom. Pour the spinach-tofu-cheese mixture on top of the sweet potatoes. Bake for about 40-45 minutes until the sweet potatoes are brown in the bottom of the glass pie dish and the cheese has well melted and the quiche is leaving the sides of the dish. Remove from the oven, let it cool for 5 mins. Slice and serve hot. Enjoy!!!