It has been a rough week at home. First my boys, and then I, were hit by stomach flu, and took turns throwing up and feeling horrid. Vomiting must be one of the worst bodily sensations in the world. It's plain awful clutching at your tummy while your body forcefully purges all its contents, or none at all.
My poor baby had it worst – he threw up 7 times in a day, and my heart just broke. Thankfully, we have all recovered … my boys are back to eating and drinking and fighting, which I am so happy to see. A noisy house means that everything is all right. 🙂 I am keeping my fingers crossed that my daughter remains unscathed from this dreadful bug.
So this was a cake I baked before we all fell ill. We had some relatives visiting and I made a regular butter pound cake for tea.
Nothing special about a pound cake, right?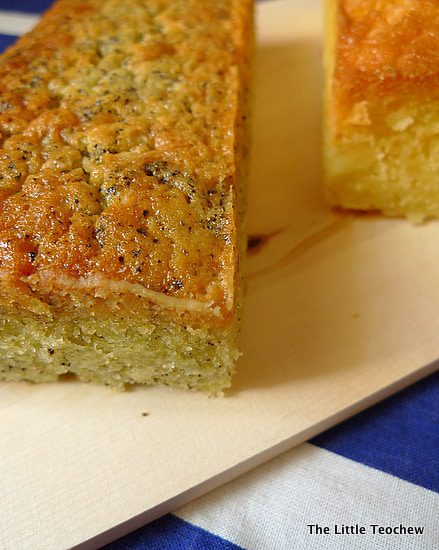 As I was spooning the batter into the cake tin, I decided to save half of it and add a bag of Earl Grey tea leaves into it. As a result, I got 2 cakes for tea. 🙂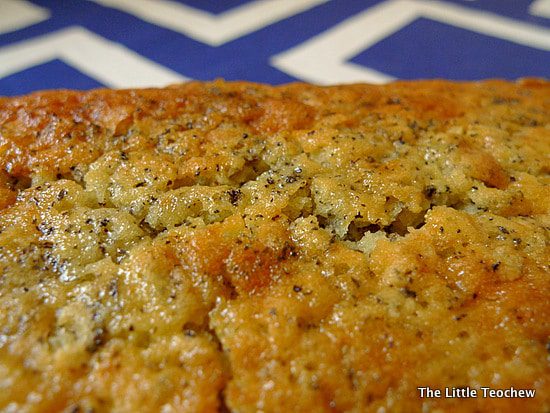 I don't know about you, but I absolutely love Earl Grey tea. The citrusy scent is simply uplifting. It's my ritual to inhale deeply into my cuppa Earl Grey before drinking. 🙂 So imagine that in a cake. Buttery and moist, with a delicate hint of Earl Grey. Heaven!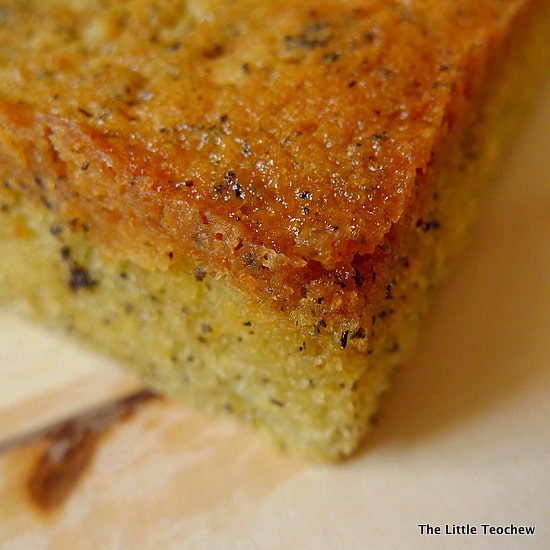 Of course, the crusty edges were a treat. I can never resist crusty edges, can you?
Recipe
(adapted from here)
Note that the following is half the original recipe's measurements.
– 113g butter, plus more for pan
– 57g vegetable shortening
(I used all butter, so altogether 170g butter)
– 337.5g caster sugar
(I have got to be insane to use so much sugar!!! I cut it down to 200g.)
– 3 small eggs
– 165g all-purpose flour, plus more for pan
– 1/4 teaspoon fine salt
– 1/4 teaspoon baking powder
– 1/2 cup milk
– 1/2 teaspoon vanilla extract
1. Preheat oven to 175 degree C.
2. With a mixer, cream butter and shortening together. Add sugar, a little at a time. Add vanilla extract and eggs, 1 at a time, beating after each addition. Stir dry ingredients together in a bowl and add to mixer alternately with milk, starting with the flour and ending with the flour. Your butter pound cake is ready for baking.
3. If you want to turn this into an Earl Grey pound cake, add in the tea leaves now. I used 1 tea bag for half of the batter and it was just right. So, I suppose 1 1/2 to 2 teabags for the entire cake should do? Fold in the tea leaves quickly and then pour into a greased and floured pan.
4. Bake for about 40mins, or until a toothpick inserted in the center of the cake comes out clean.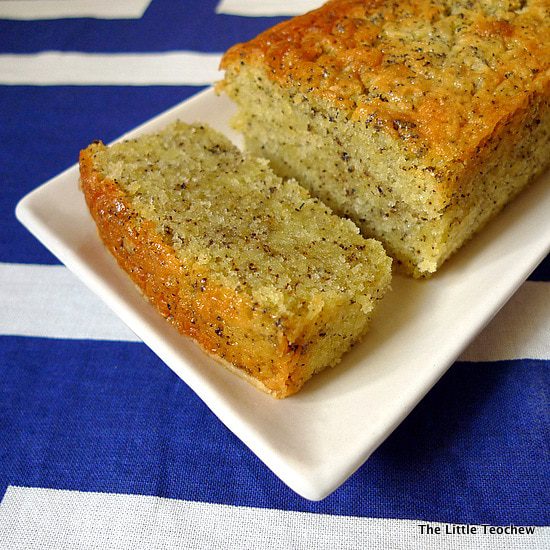 Perhaps I should have allowed it to cool a little longer before slicing. I never learn.