You must try this Spiced Fried Chicken. The herbs and spices help constructed the juicy and flavourful chicken. This chicken dish usually accompanies our Chicken Biryani. If I have the leftover marinated in the Tupperware in my fridge, then I love to fry them as snacks in the afternoon. My husband and Yaseen love to wrap them in the homemade fresh naan and drizzle with ketchup. My sister and I love it over salad or wrap in lettuces with some chili sauce.
Spiced Fried Chicken
Ingredients: (4 servings)
500 gm boneless chicken- cut into big chunks
1 cup plain yoghurts
10 cloves garlic
2 inches long ginger
1 green chili
6-8 shallots
1 1/4 tsp salt
1 tsp turmeric powder
1 1/2 tsp chili powder
1 tbsp garam masala
A handful of mint- finely chopped
A handful of coriander- finely chopped
Oil for deep frying
Method: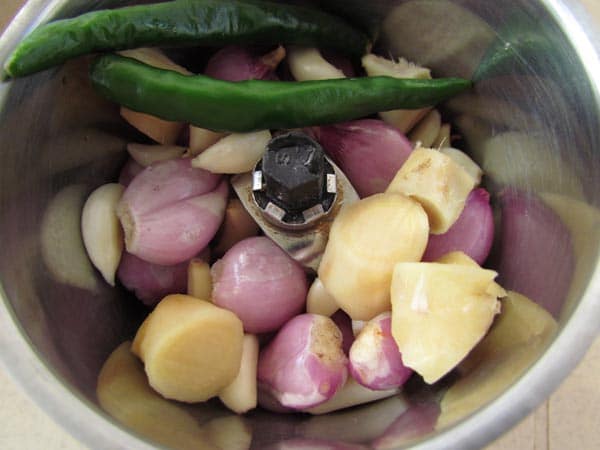 Add chili, garlic, ginger and shallots in the food processer.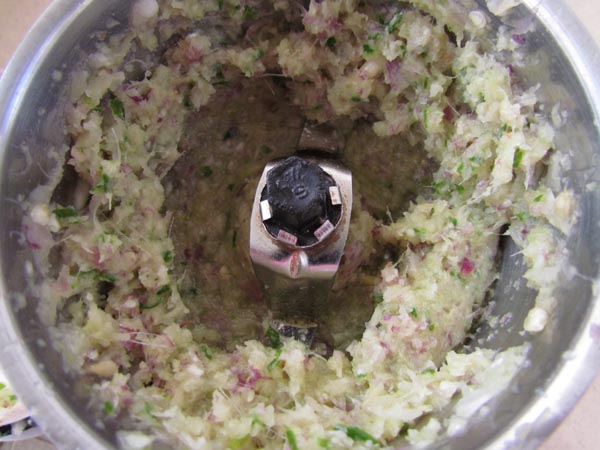 Grind until smooth paste.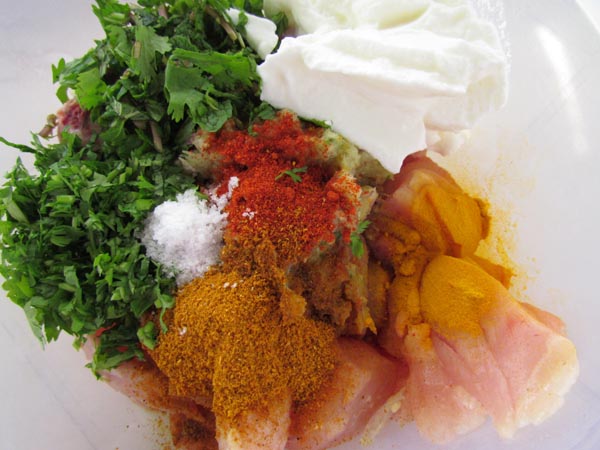 Combine chicken, the above paste, chili powder, turmeric powder, garam masala, salt, mint, coriander and yoghurt.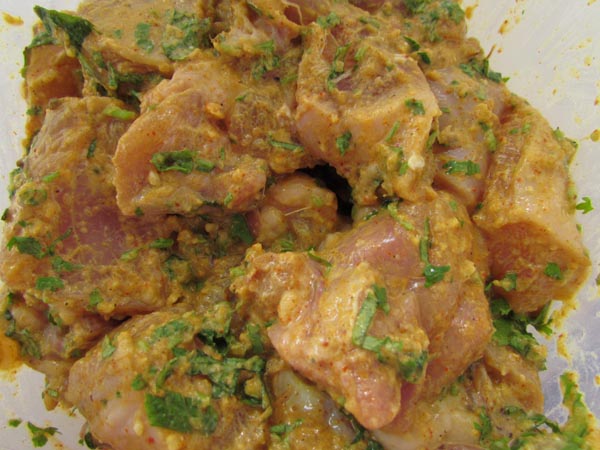 Mix well and allow marinading for 30 minutes- 1 hour.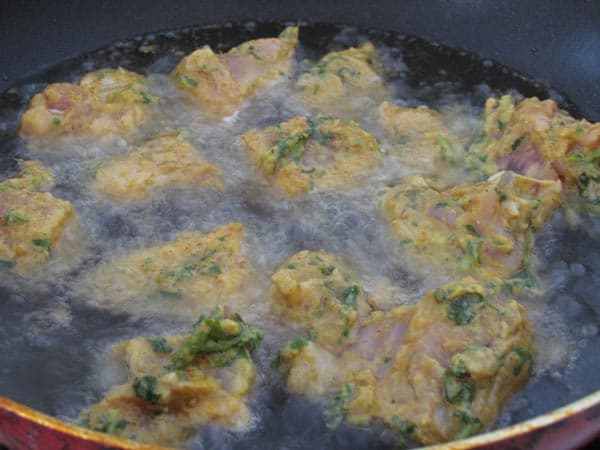 Heat oil in the pan over the medium heat.
Add the chicken and deep fry for 3-5 minutes or until golden brown and cook thoroughly.
Remove from the oil and serve hot with chili sauce or yoghurt chutney.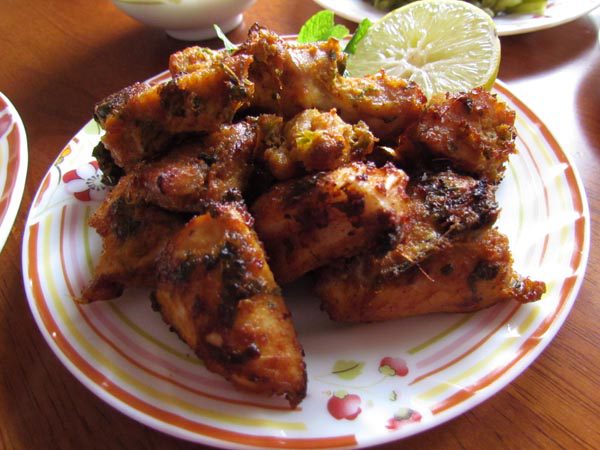 If I have leftover marinated chicken that hasn't been cook, they're usually kept it in Tupperware in refrigerator up to 1 day or even freeze for a week.
This spiced fried chicken is really crispy and flavourful from the outside and the inside is actually tender and almost melts in your month. We are just happy with this recipe, and you will, too
Have a nice day,