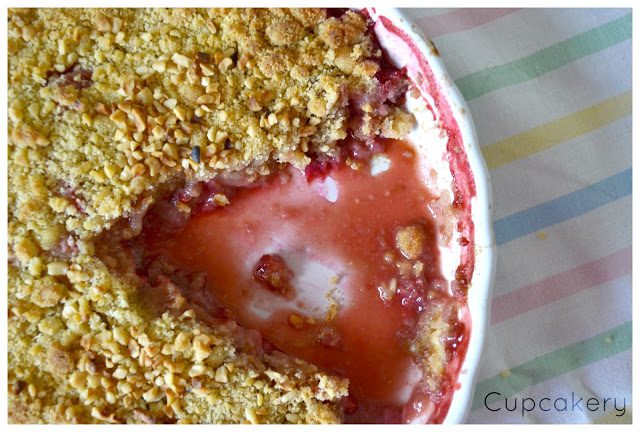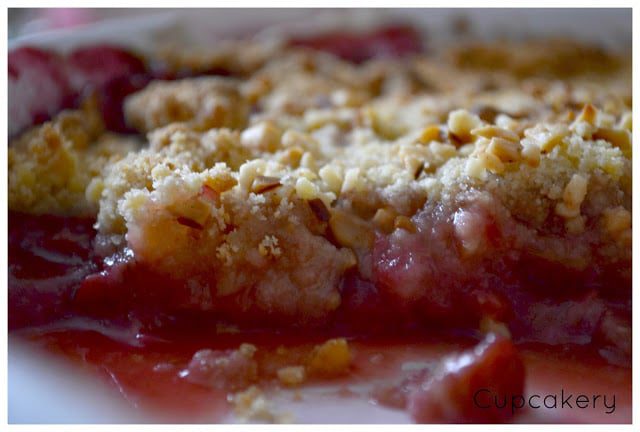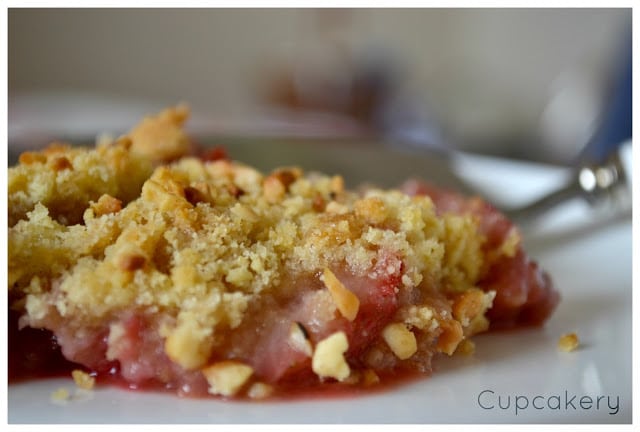 I decided to tackle the pantry shelves.
They were a disgrace, filled with half empty packets, almost empty jars, items way past their used by date. It was a job I was putting off no longer. No longer would my pantry be cluttered, untidy, a mess.
I gathered the in date, half or almost empty packets of whatever was there and lay them all out… "I will use all, if not most of these in a concoction recipe" I said to myself (out loud too!). "They shall not go to waste!"
The ingredients listed below are haphazard at best. And i only used 4 things that were on the shelves, the rest came out of the fridge! They are not exact in measurement but are literally the dredges of the packets… This crumble still tasted really good but I am sure with some tweaking, it would taste even better!
Raspberry, Strawberry and Almond Crumble:
107g ground almonds
100g plain flour (I actually had 120g but I spilled some out when pouring it in to the bowl- I reckon I lost about 20g!)
a handful of crushed hazelnuts
68g brown sugar (just regular I think?)
50g butter
315g strawberries
200g raspberries
75g caster sugar
2 teaspoons vanilla extract
Crumble the ground almonds, plain flour and butter together until it looks like breadcrumbs.
Add the brown sugar and stir through.
Chop your raspberries and strawberries roughly and lay then in the bottom of your pie dish.
Sprinkle the caster sugar over them and then drizzle over vanilla extract.
Pour out the crumble on top of the fruit mix and spread out evenly.
Sprinkle the crushed hazelnuts over the top.
Bake at 180 for about 30 minutes, until the top is golden and you can see beautiful pink juices seeping out the sides.
It's a basic, store cupboard crumble. It's random at best, but it's what I had in the pantry that wasn't going to get used for anything else… It's a what could have been waste buster. It's a perfect treat for a Tuesday.
Are you cooking up any treats for this Tuesday? Do let me know.