Everyone needs their own go-to chocolate cake recipe.  One that you almost know how to cook without following the recipe, and one that is easy to make, never fails, and covers all bases.  This recipe is my go-to chocolate recipe.  It's not too moist, not too dry, incredibly simple to throw together, and seemingly impossible to get it wrong.  You can cut it in half and fill it with jam and cream, or slather the whole thing in sickly sweet butter cream icing.  Annabel Langbein drizzles hers with chocolate ganache.  My favourite, however, is simply dusting it with icing sugar and eating it as is.  Each to their own I say …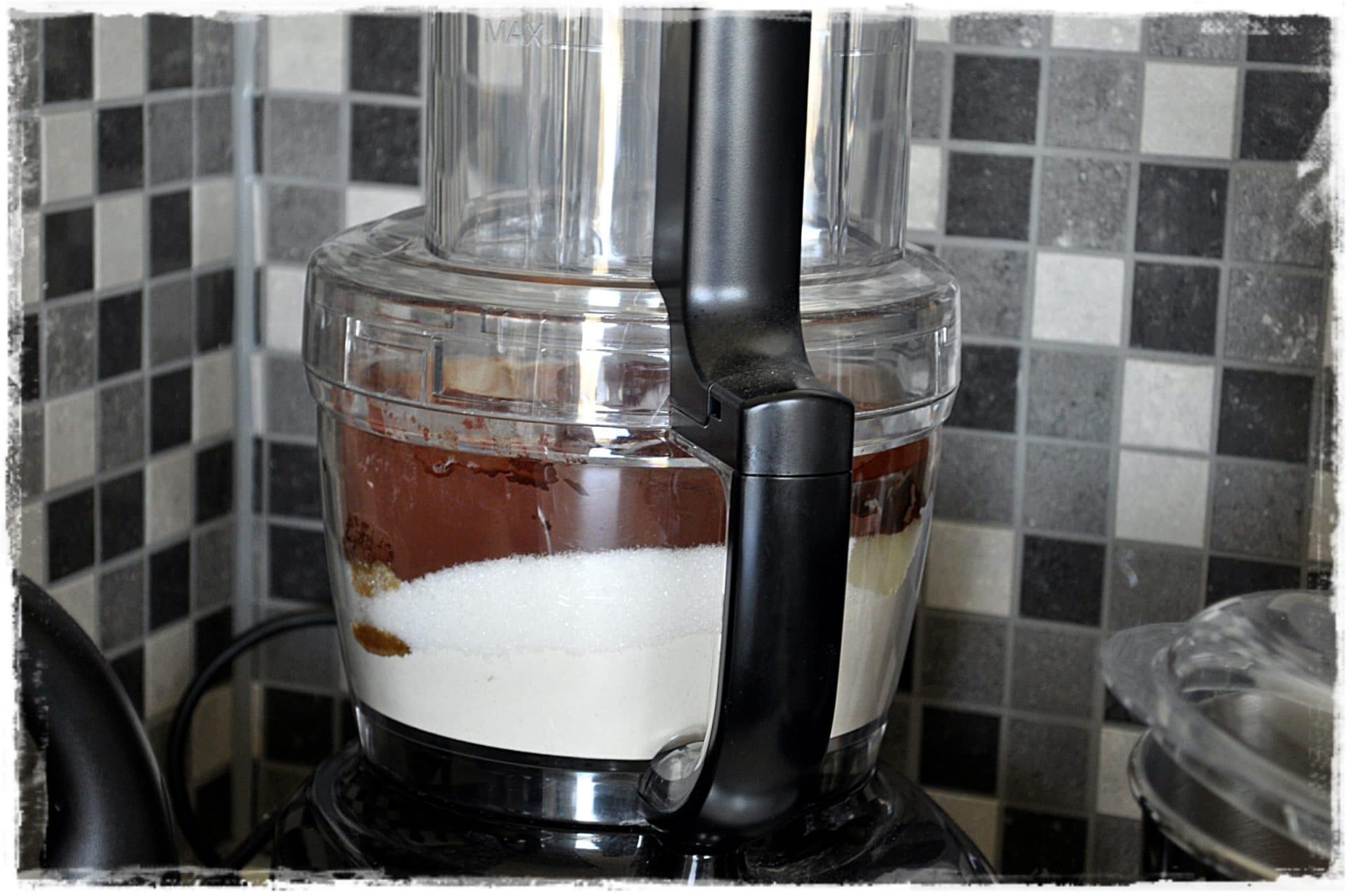 You can easily make this cake using simply a wooden spoon and a large mixing bowl. But I like to throw everything into the food processor and blitz for a couple of seconds and then voila it's done. Just make sure that the butter has been properly incorporated in the mixture.  If you butter isn't soft enough, then you might want to break it up first into smaller pieces before adding to the rest of the ingredients and blitzing.
If you'd like to see the original recipe on Annabel Langbein's website, including a video watching her make it, then click here.  Interestingly enough, when I met Annabel in Amsterdam earlier this year, she told me that this recipe (The Ultimate Chocolate Cake) is one of her most popular and sought after recipes.  Once you've made it, you'll understand why.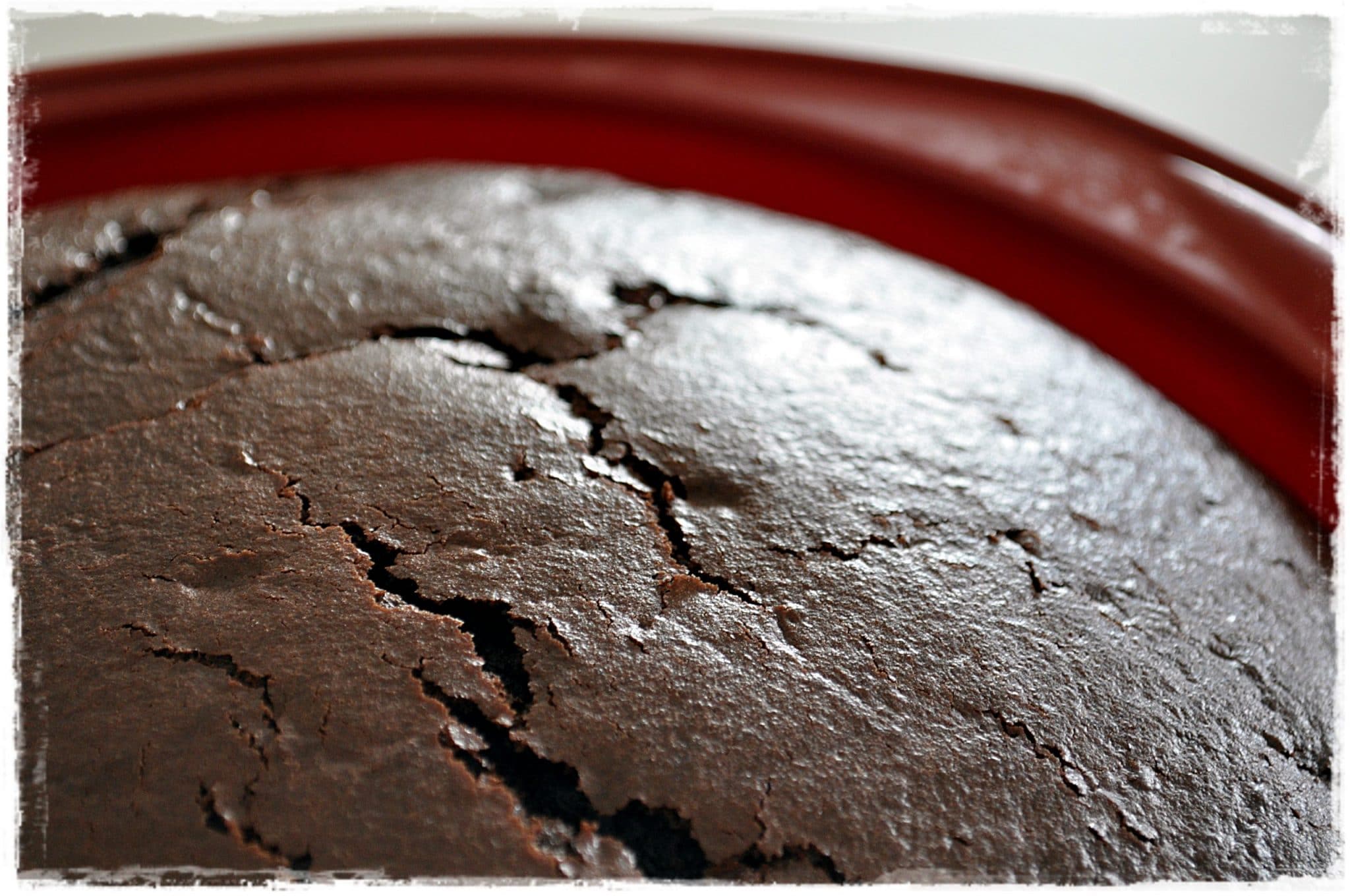 "The thing about cooking is … just to remember its about giving pleasure to people its not about being judged."

– Nigella Lawson, College Tour 2013, Amsterdam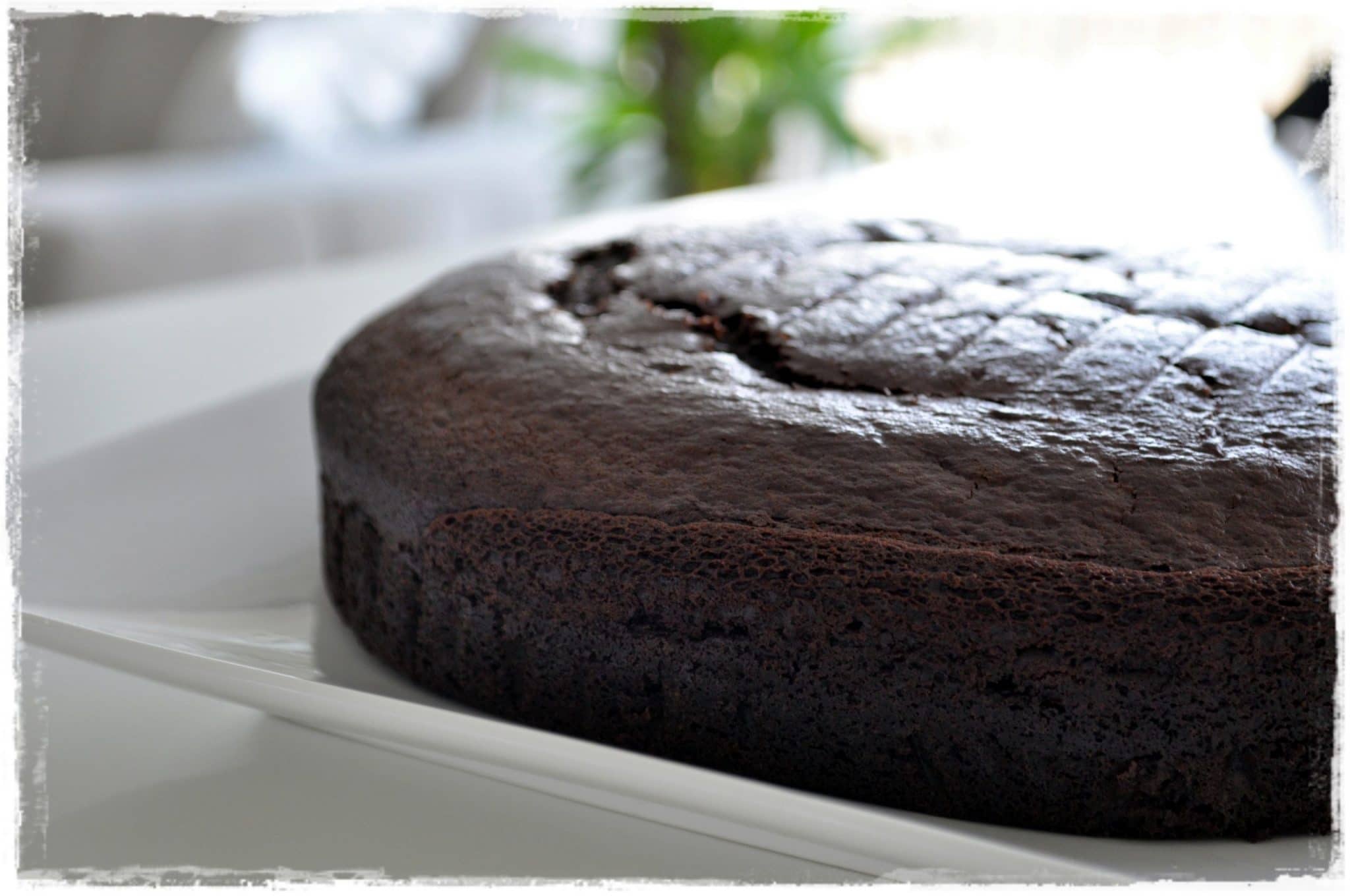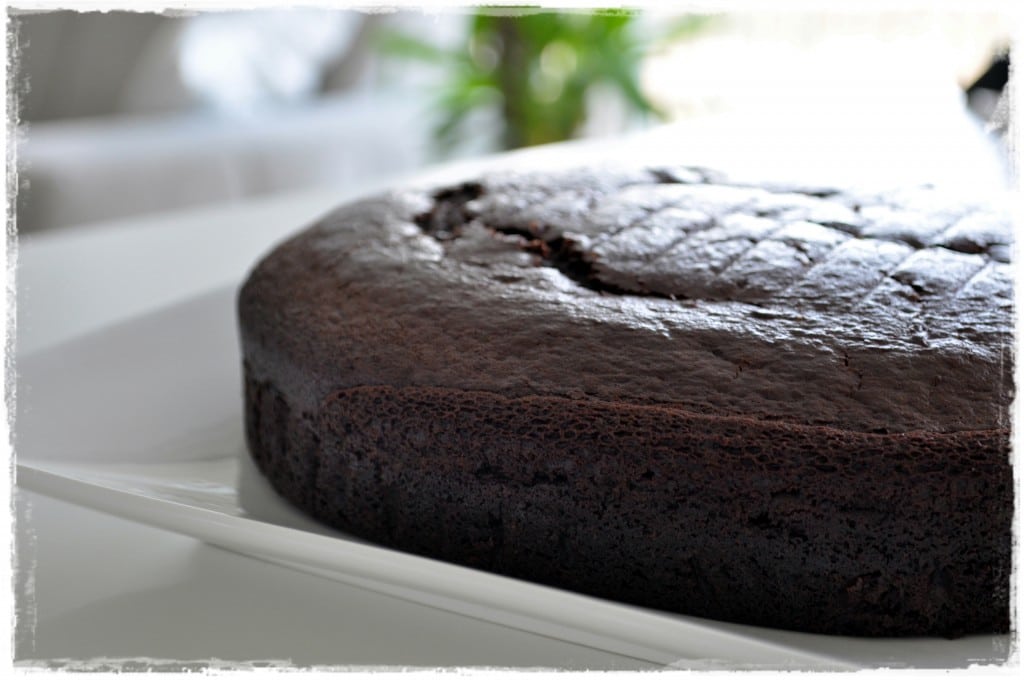 Ingredients
1 cup milk or unsweetened yoghurt
3 large eggs
1½ tsp vanilla extract
3 cups flour (tarwebloem)
4½ tsp baking powder (bakpoeder)
2 cups sugar
¾ cup cocoa powder
2 tsp baking soda, sifted
200g butter, softened
1 cup boiling hot coffee
Instructions
Pull out your butter well in advance so that it softens in time.
Heat oven to 160°C.
Using a 30cm round cake tin or 2 x 20cm round cake tins, grease the sides and line the base with baking paper.
Put all the ingredients into a food processor (preferably in the order as listed so that you don't scramble the eggs with the boiling hot coffee) and blitz until the ingredients are combined and the butter is fully incorporated (if your butter isn't soft enough then you can break it up into small pieces before blitzing). If you don't have a food processor, then you can mix the ingredients together by hand in a large bowl.
Pour the mixture into the prepared cake tin or tins.
Bake for 1 hour or until a skewer inserted into the centre comes out clean.
Allow to cool slightly in the tin before turning out onto a cake rack.
You can dust the cake with icing sugar and eat while sill warm or leave it to cool completely before icing. This cake will keep for about a week in a sealed container in the fridge. You can also freeze it uniced.