Blueberry mint coconut water paleo pops – yeah, that's a mouthful!
But how else can I describe these scrumptious popsicles without telling you all the cool stuff going on with them?!?  I initially thought I'd just create a blueberry coconut water popsicle but I am a crazy lover of fresh mint.  It's so aromatic and fresh and perfect in a popsicle.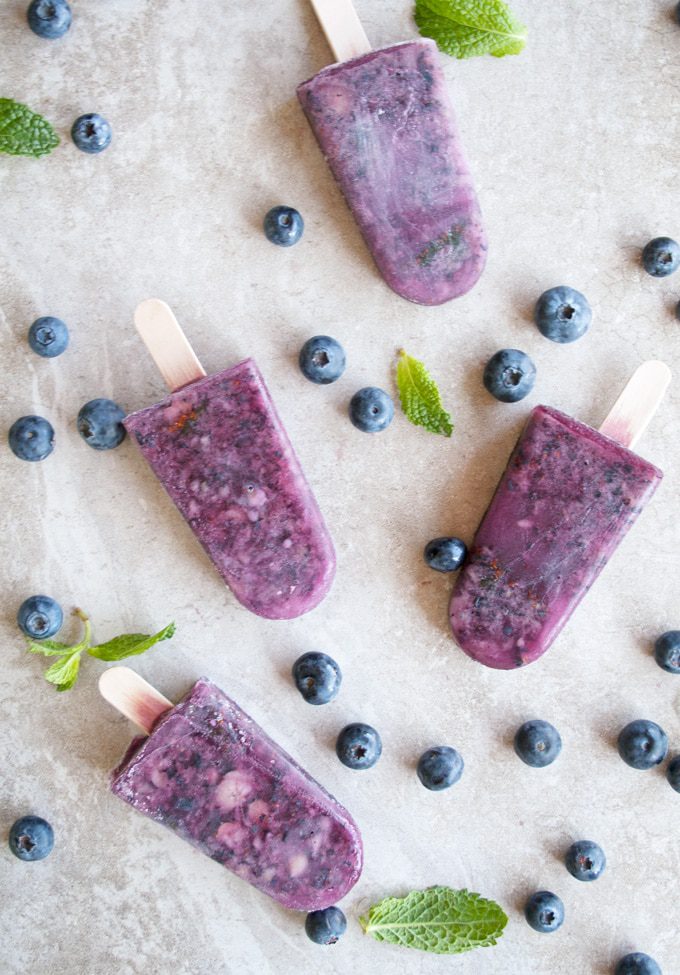 I was recently contact by Cocozia to write a review on their coconut water, but who are we kidding here… I love food and developing recipes, so I wanted to not only try their coconut water, I wanted to see how versatile it could be when cooking or baking – or popsicle making! (Super dorky rhyme going on right there!)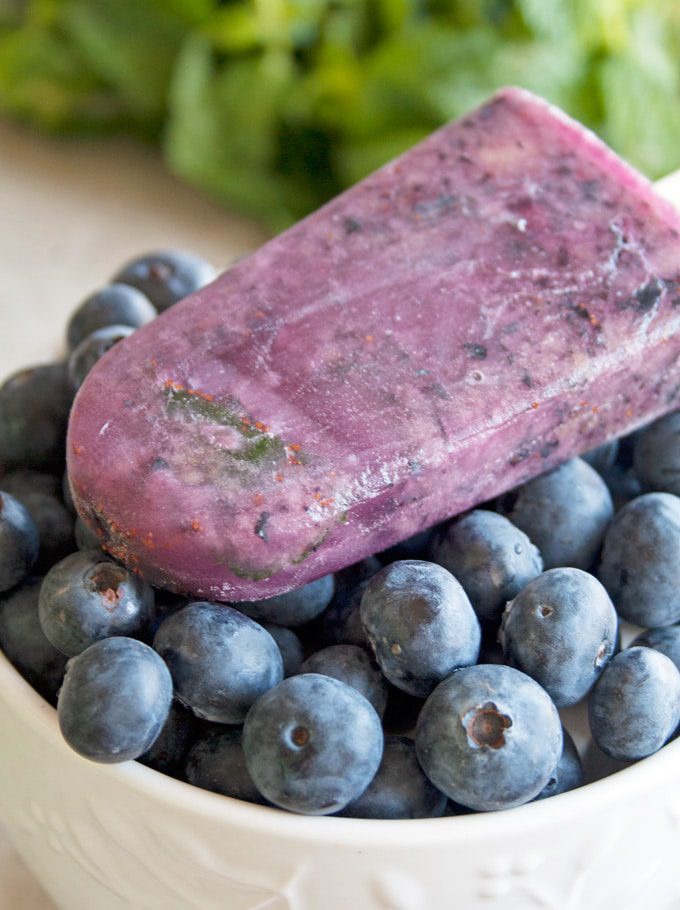 Not only is their original coconut water delicious, it is USDA organic certified, gluten free, vegan and non GMO verified.  Plus, each 11 oz container has only 70 calories.  Perfect if you're trying to maintain that summertime body.  I was not as fond of the packaging, though.  The individual straws seem to get lost or malfunction easily.  I tended to tear off the foil top and just drink it without the straw.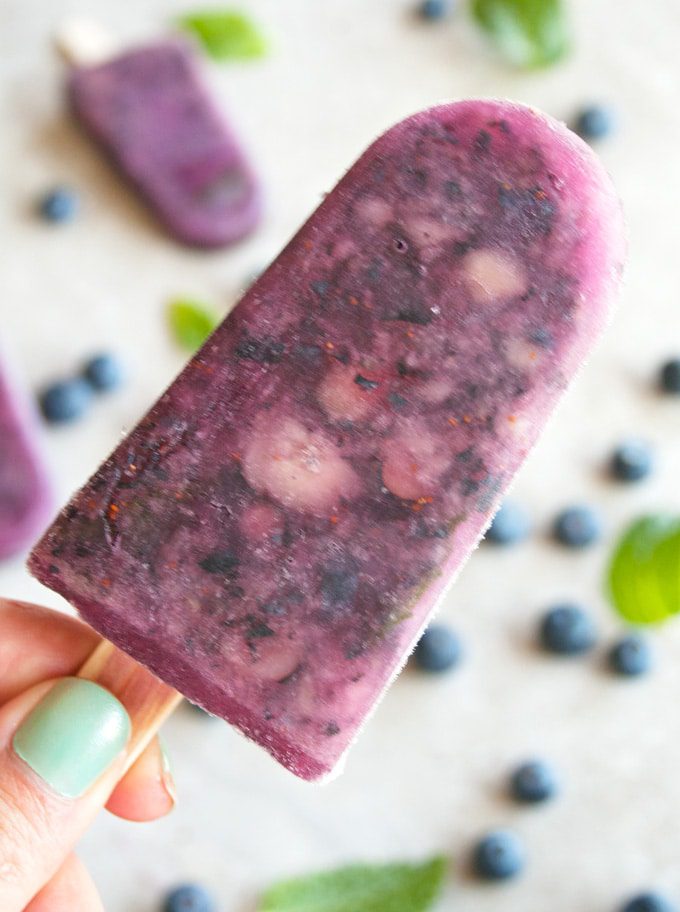 It did make for some delicious and easy to make popsicles.  You simply mix all the ingredients together, pour into your popsicle molds or paper cups, insert  your sticks and wait.  I made a ton of these up and placed them individually in sandwich bags so that I can eat them whenever I'm ready.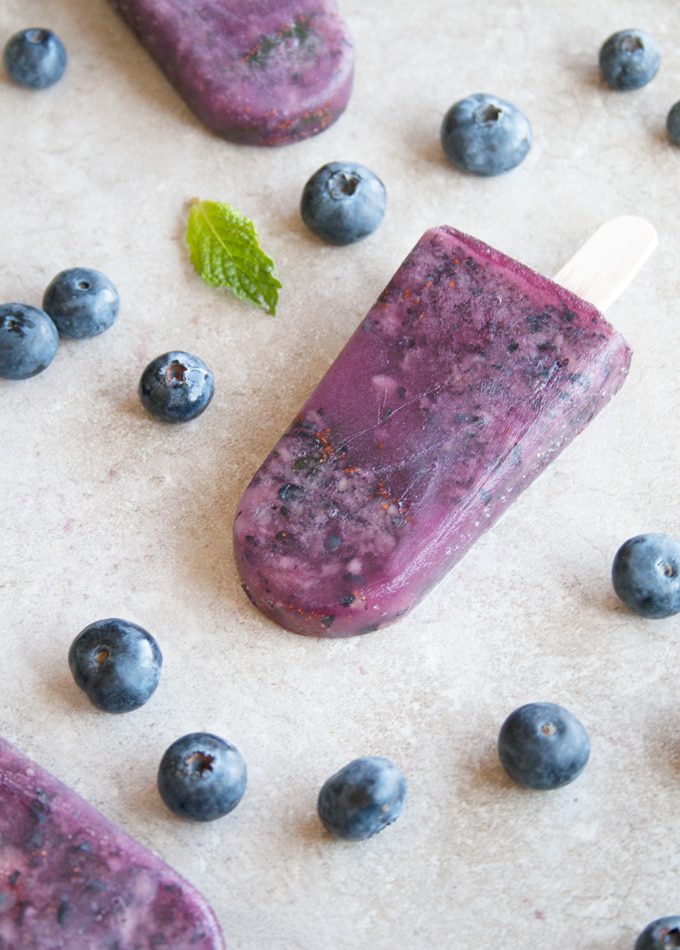 So make these figure-friendly summertime treats, because even if you're not laying out at the beach, you can so pretend to be with these!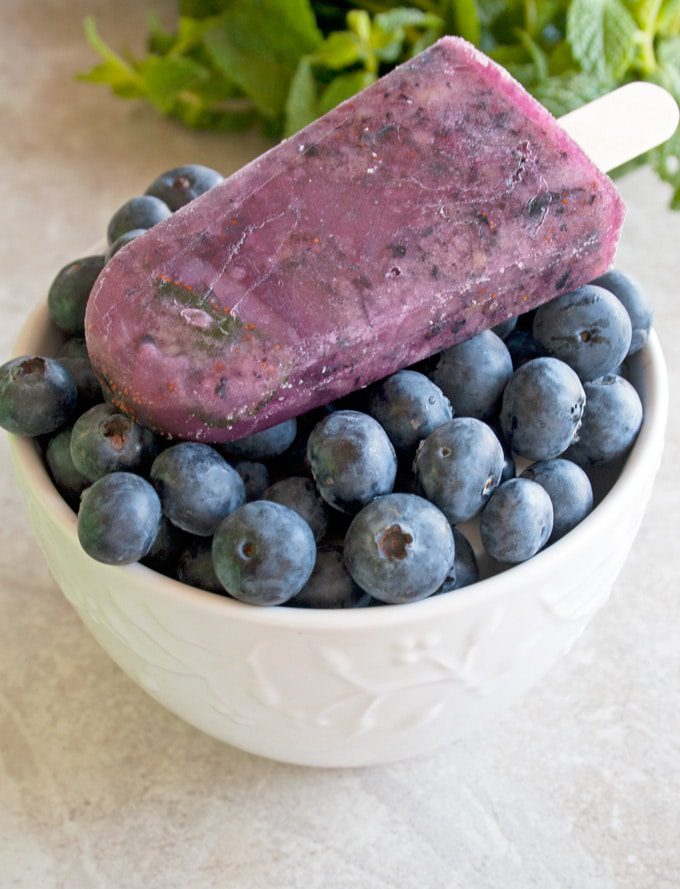 ingredients
2 cups blueberries, pureed or chopped (or your fruit of choice)
15-20 mint leaves
1½ cups coconut water
2 tablespoons raw honey
instructions
Combined all the ingredients into a bowl and stir until everything is mixed thoroughly.
Transfer to popsicle molds and add one or two mint leaves per mold (I used a skewer to place the mint leaves where I wanted them in the mold).
Add popsicle sticks or top of mold and freeze.
Enjoy!