I'm a fan of taking leaps of faith.
Well, let's say I'm a fan of taking extremely calculated leaps of faith.
This usually involves me mentally lining all of my ducks up in a row (to a certain extent) and making sure I have some semblance of control over the situation (which, honestly, I don't, but it makes me feel better).
Once this is all done I take several steps back, get a running start,
and cannonball my way into uncertainty.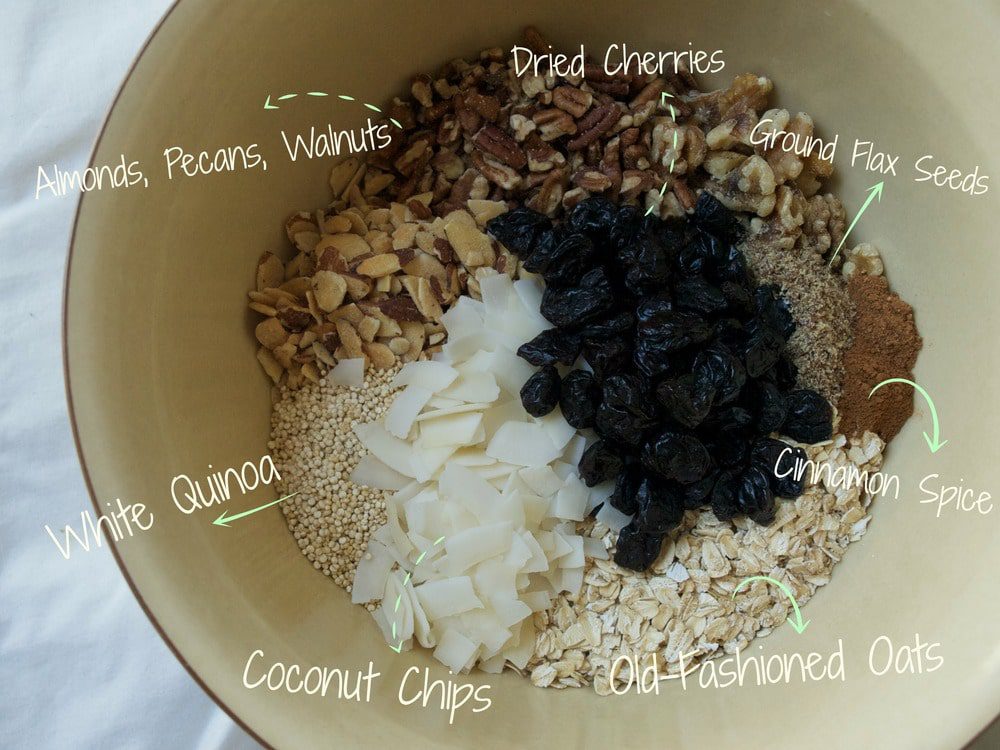 This is what the past few months of my life have been like, and I'm currently in the post-cannonball stage (we will get to that in a moment…).
Backstory time:
I have spent the past two-ish years working as a cake decorator.
Half of that time was in my hometown of Lancaster, PA at a bakery called the Country Table. Here I decided to take the skills that I had learned at culinary school and combine them with my artistic side. My manager, bosses, and co workers were the people that initially shaped my decorating style, and taught me the skills I would need to be a solid cake decorator. I was promoted to the position of Cake Manager about five months after I started, which allowed me to focus on decorating wedding cakes and doing consultations, along with broadening my managerial skills.
I knew that my time there would be short, since I was planning on moving to Boston at the end of that year. I also knew that I wanted to keep decorating, so my ultimate goal was to find a job where I could continue to grow as a decorator, and to have the opportunity to work in a "big city" cake shop.
This was Leap of Faith number 1. 
I packed up ALL of my stuff, moved to Massachusetts with my favorite guy, sold my car, and began the search for a new job in Boston.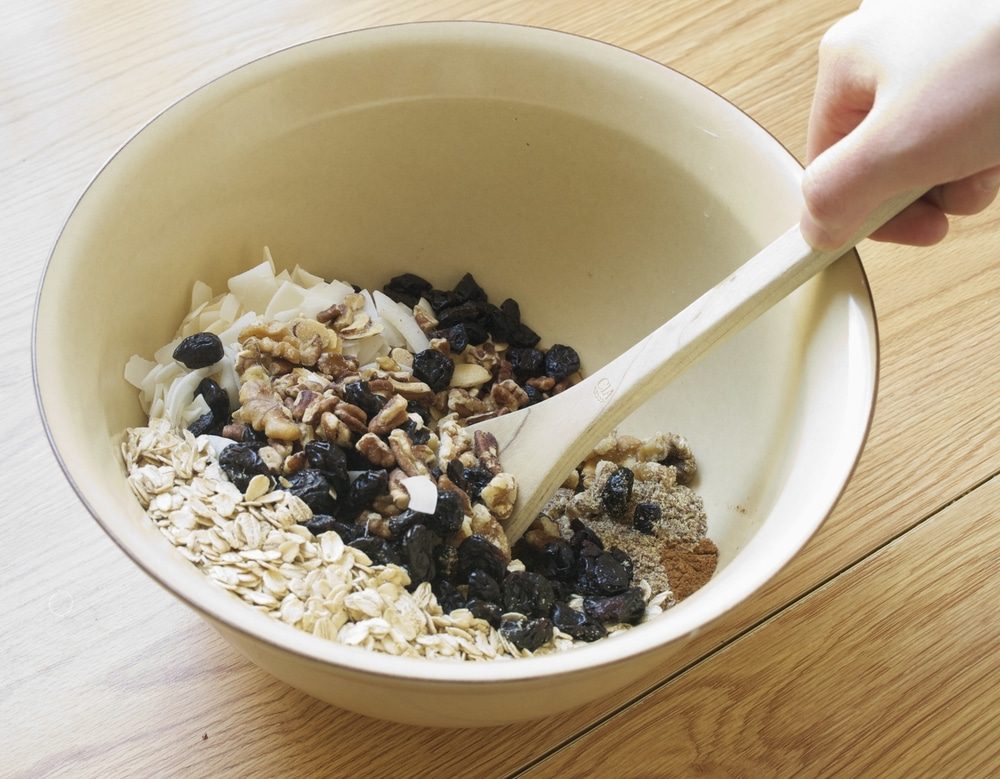 Maybe some thought I was brave. But I also know that half of the people I knew probably thought "Wow, is she crazy? She's got it so good at home! Now she's moving eight hours away with no certainty that things will work out?!"
But I didn't need certainty.
I had faith that God was going to put me in the right place at the right time.
I followed a hunch, and that hunch pointed towards Boston. Now all I had to do was keep my eyes peeled, and believe that I would be lead to the right opportunity.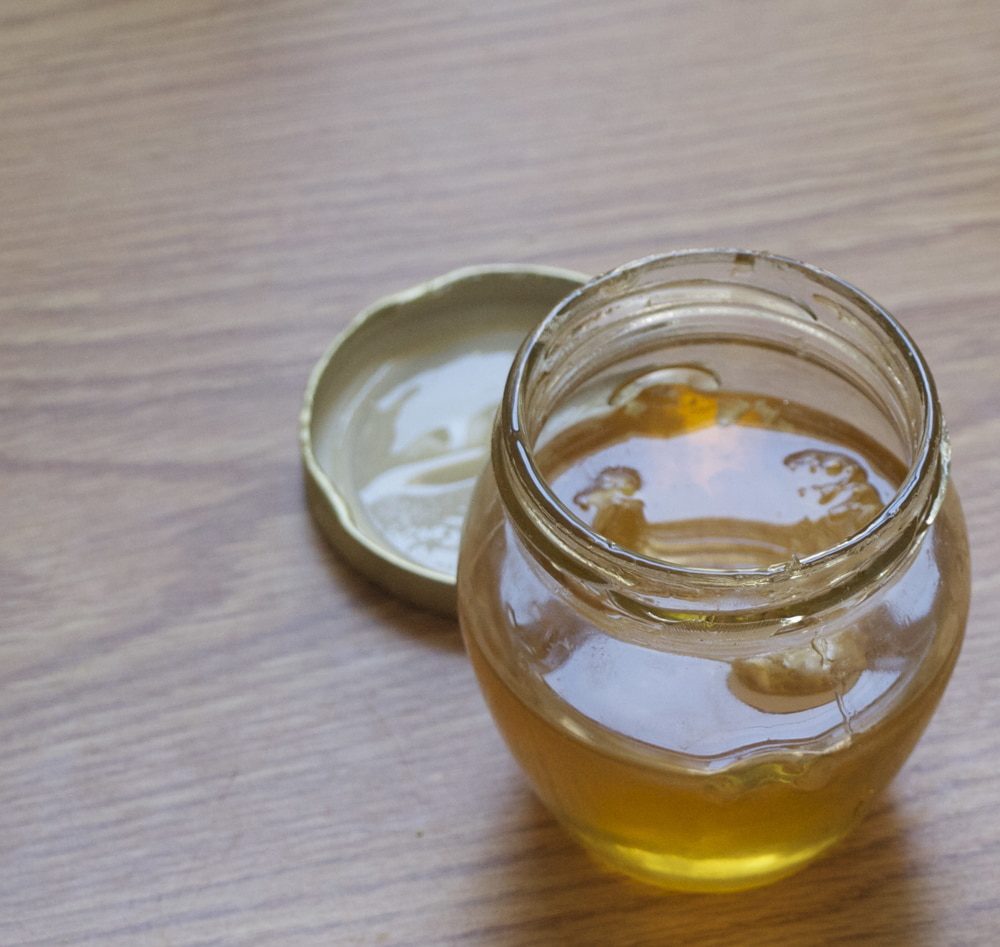 It took a few months, but that opportunity came knocking at my door one day.
I got the chance to interview with a cake shop called Party Favors, which is located in Brookline, MA (Brookline sits directly under Boston, but is considered a separate entity). This place is a Boston mainstay. They have been open for years and years, have longstanding contracts with the Red Sox, Celtics, Patriots, Boston Public Library, tons of high-end hotels, and make cakes for just about anyone who is anyone in Boston.
They sell streamers, tablecloths, and candles to moms planning their kid's birthday parties, design custom centerpieces and edible favors for elite party planners, and make cake replicas of Super Bowl trophies and championship rings.
Wow. Talk about being led to the right place.
During my year there, I was able to take the skills I had learned at the Country Table and improve upon them, just as I had hoped. My style became more refined, and I learned techniques that I hadn't ever seen before.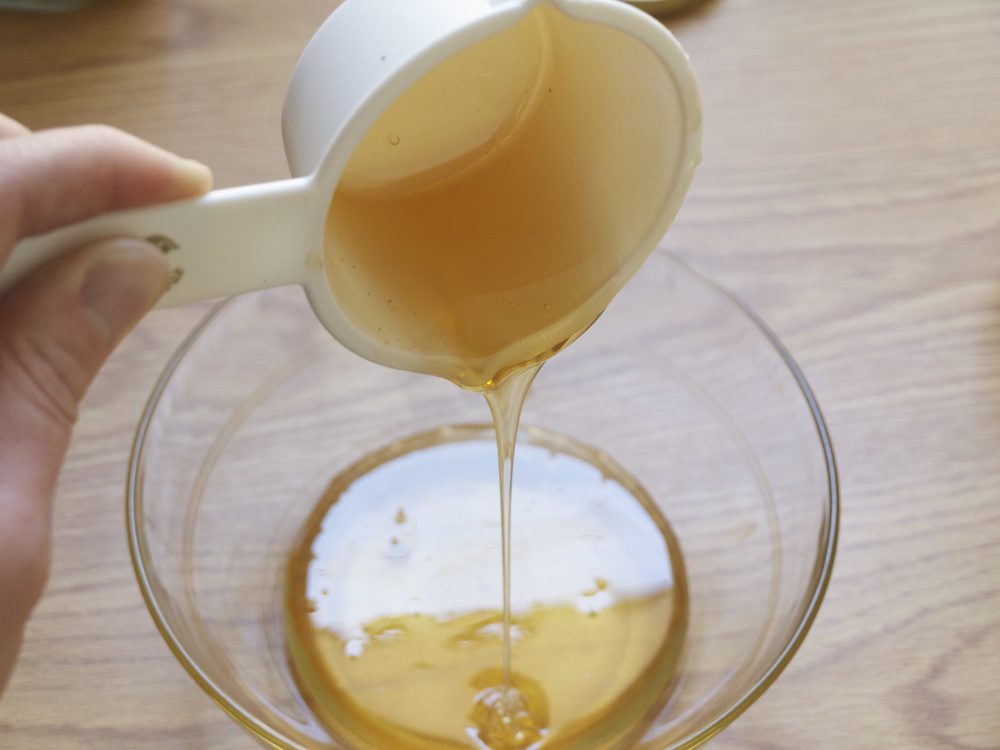 As the year progressed and I became more and more comfortable with the work I was doing, and I started to feel that nagging in the back of my mind.
Was this it for me?
Was this the final stop in this crazy amazing city?
I knew that I wasn't going to live here forever, or even live in a city forever (I can't imagine putting my future kids on a metro car to go to school…), so I had to make sure that I explored every corner of Boston's food industry. I had a choice: stay comfortable, or follow the hunch.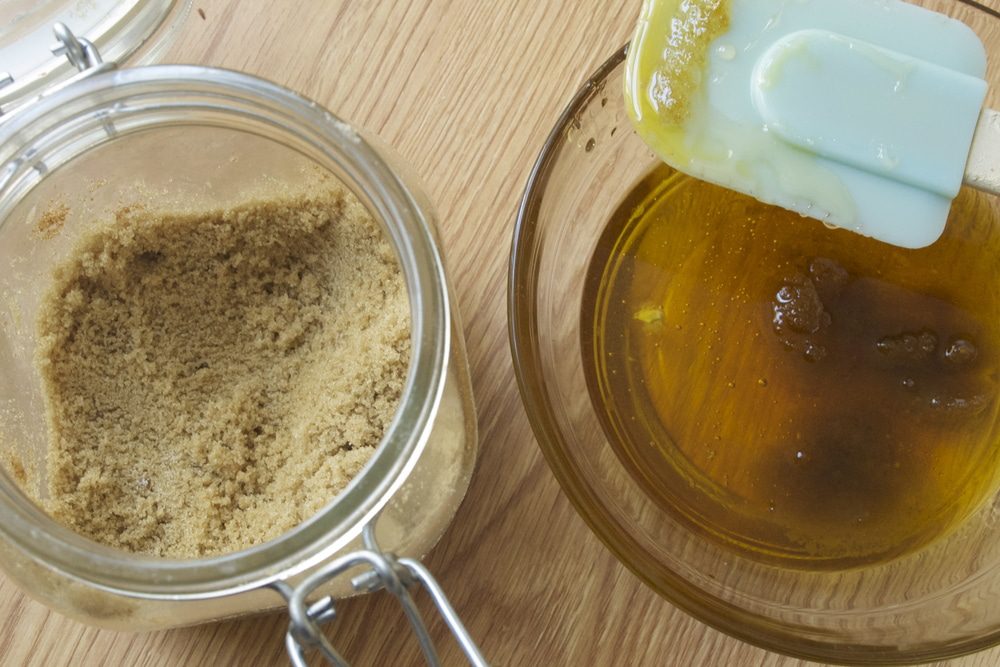 So naturally, I had to line up those hypothetical ducks.
I did my research. I already knew the names of many of the top restaurants in the city, mainly because Brandon and I like to explore Boston's amazing foodie scene when we have days off (there is currently a list on my fridge of restaurants that we want to visit before the Summer ends… if it ever starts…). That little hunch was pushing me towards restaurant life again. I had a taste of this when I did my school externship, and although it is a crazy schedule, I felt that this is where God was pushing me to go. No reason, just a hunch.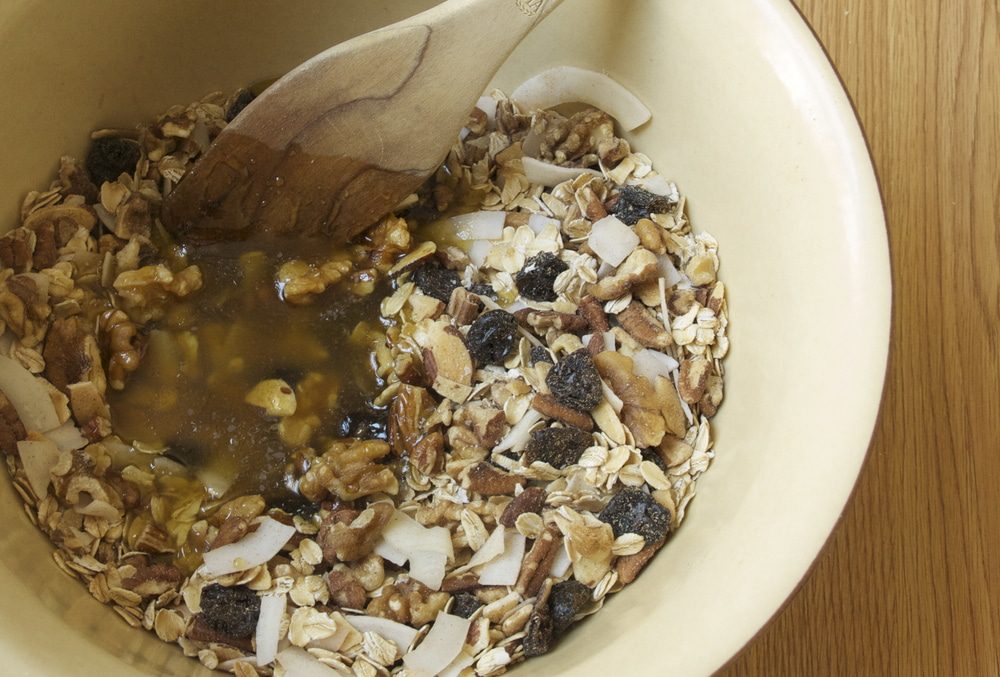 March was going to be chock full of trips, weddings, and family/friend commitments, so I decided that this was the time to make my exit.
No job lined up, no certain plan of where I would end up.
Just money in the bank, a supportive family, and an amazing boyfriend.
Plus the overall faith thing, that's kind of the most important part.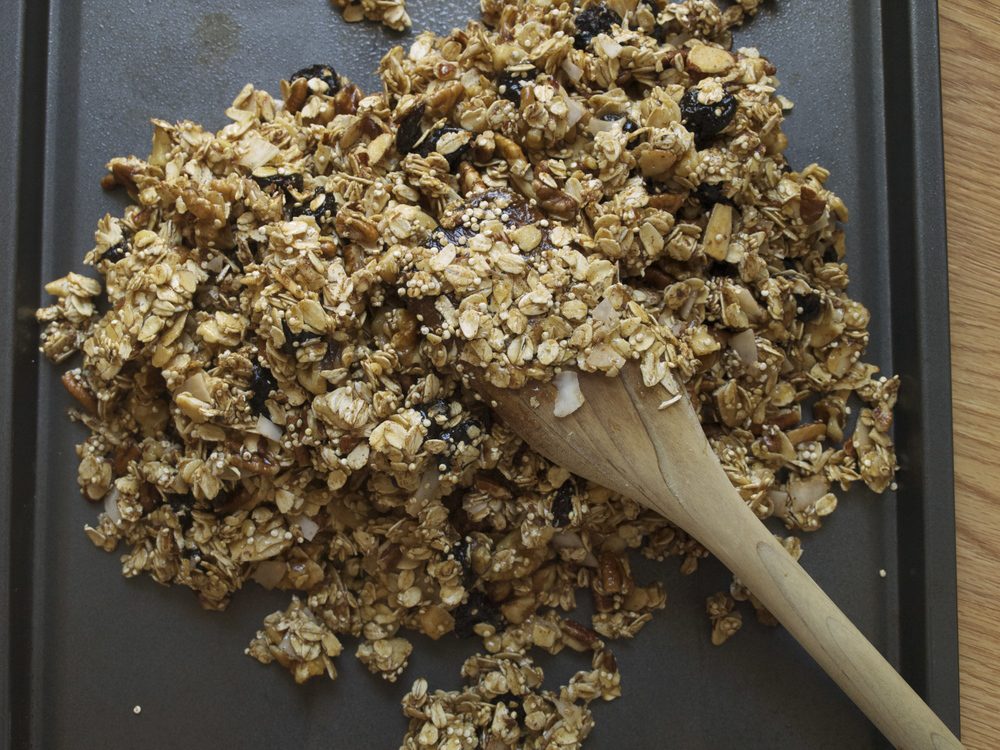 After announcing it on Facebook and letting my friends know, I was met with comments and questions that were similar to the ones I received when I initially moved away from PA:
"What??? Don't you like cake decorating anymore? Do you hate your job? How are you going to pay your rent!!???"
(So much concern with my rent, it was really pretty funny).
But they didn't know.
They had no idea that I was used to this sort of thing.
It wasn't a big secret- God leads, I follow.
I LOVE cake decorating, and I always will. I know I will be doing that in the future (in fact, I still do it right now).
I loved my job, but it was time to find somewhere new to push myself.
I saved my money, so I can pay my rent for quite a while, if I really have to.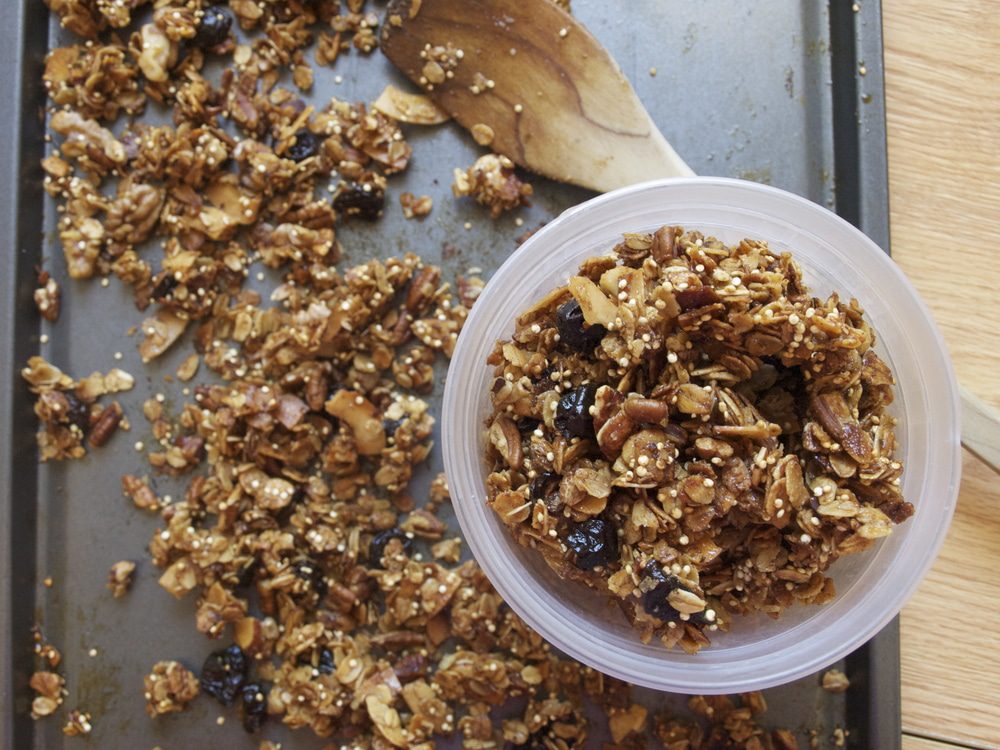 So after a vacation to Disney World, a foodie's dream trip to NYC with friends from college, and a road trip to a friend's wedding in VA Beach, March is over. Here I sit, typing out this experience and floating on the proverbial pool floatie, waiting patiently to see where it ends up drifting. I've had two job interviews so far, and two great opportunities have come my way, but for now it's all a waiting game.
If faith got me this far,
can't wait to see what's in store for me next!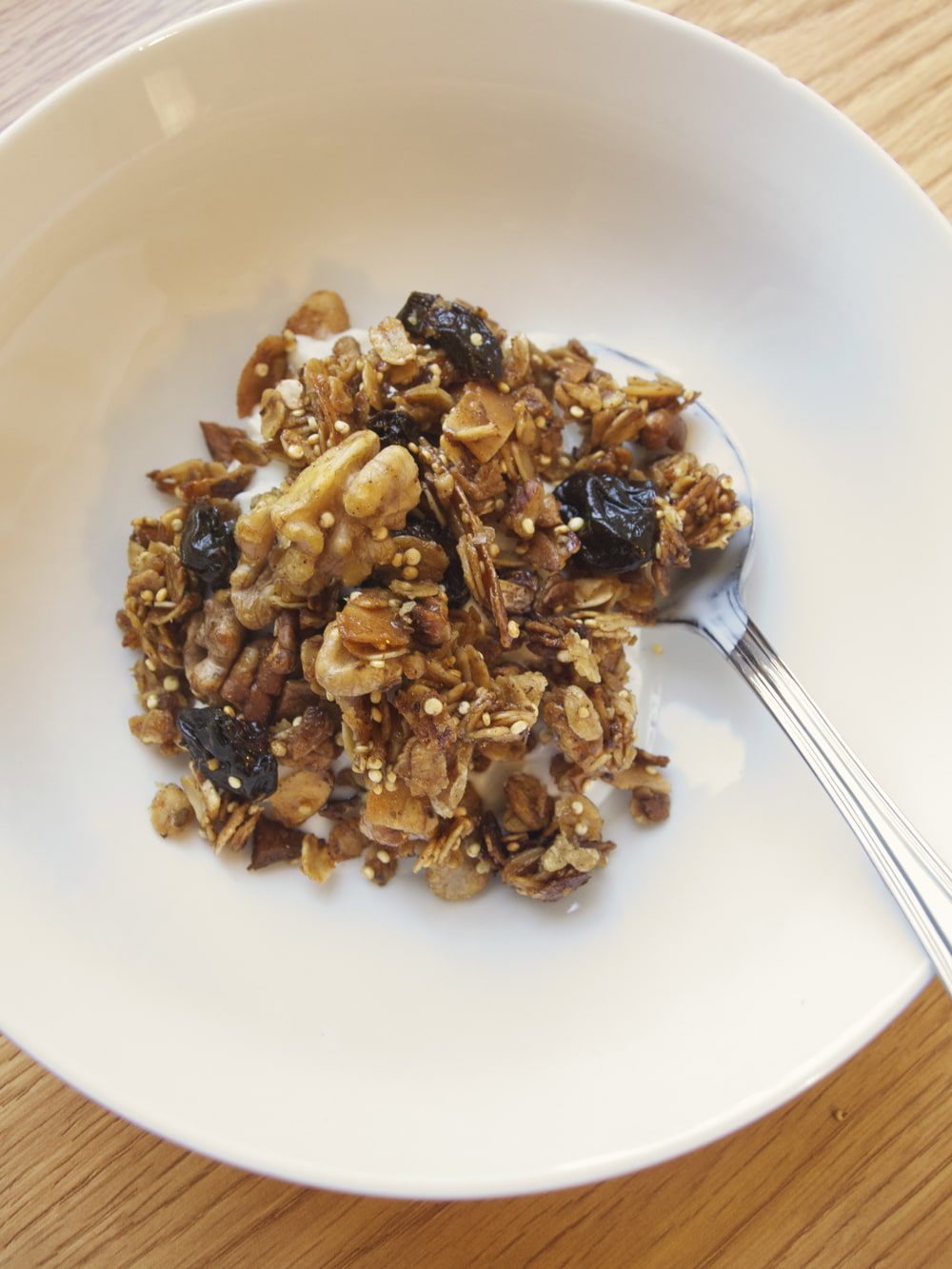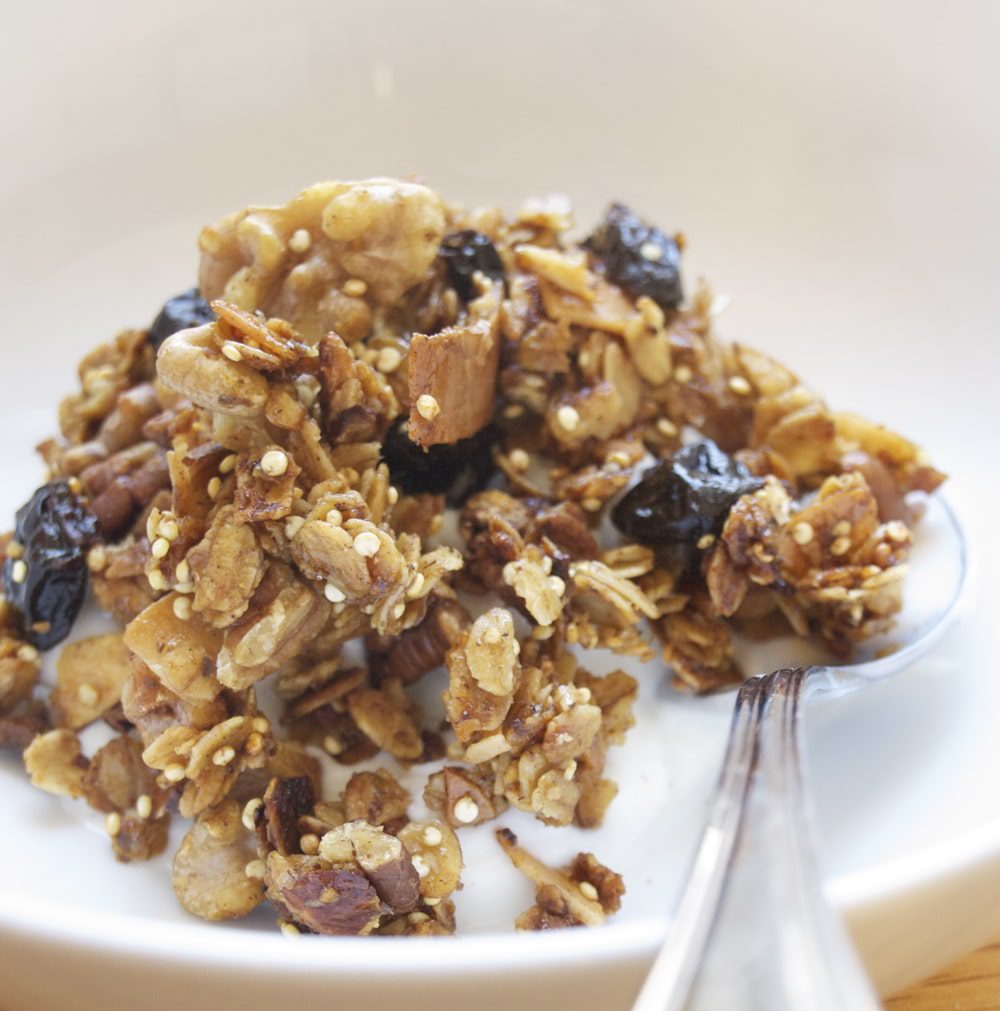 So in between the paragraphs of my recent saga, there were some pictures of some pretty delicious Cherry Coco Quinoa Granola. The granola idea popped into my head while trying to find a recipe that was somewhat healthy (I certainly didn't follow those rules during my month-long March food binge/vacation), but was also a little bit decadent (several of my healthified recipes haven't been so awesome lately… everything in moderation, I guess).
This recipe has it all:
THREE different kinds of nuts to keep everyone happy,
pops of tangy dried cherries,
Omega-3 rich flax seed,
protein-rich quinoa for some added crunch,
and sweet roasted coconut chips.
It all gets a fine dousing of cinnamon, pumpkin pie spice, honey, brown sugar, and olive oil, and then curls up and gets toasty warm in the oven.
Sprinkle some of this on your morning yogurt, or eat it like cereal.
Either way, you will be in your happy place 🙂
Now, please excuse me. I'm gonna go shove my face with granola clusters and continue my job hunt!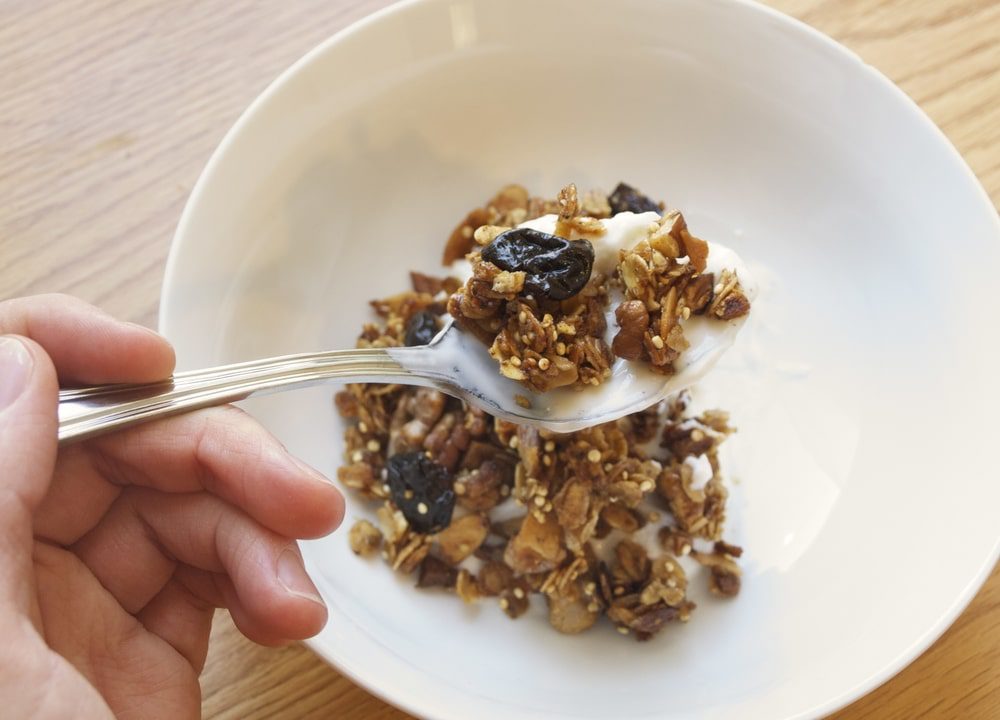 Cherry Coco Quinoa Granola
*This recipe is extremely versatile. If you have an aversion or preference to a certain type of nut, feel free to substitute your favorites! The honey can be substituted for any of your favorite liquid sweeteners (maple syrup, agave, etc.), the oil for your favorite oil (coconut, grapeseed, vegetable, etc.) and the mix-ins (cherries, coconut chips, flax seeds, quinoa) can be changed according to your liking, if you choose.
I recommend trying this version first though- you won't regret it 🙂 Enjoy!*
Ingredients:
2 c. Old Fashioned Oats
1/2 c. walnuts (I used walnut halves/pieces)
1/2 c. pecans (I used chopped pecans)
1/2 c. almonds (I used slivered)
1/4 c. white quinoa, uncooked
1/2 c. coconut chips (you can find them at Trader Joe's or in the dried fruit/nut section of your grocery store)
1 Tbsp. ground flax seeds
1 tsp. cinnamon
1/2 tsp. pumpkin pie spice
1/2 c. wildflower honey
1/4 c. olive oil
3 Tbsp. brown sugar
Method:
1. Preheat your oven to 350F. Combine oats, walnuts, pecans, almonds, quinoa, coconut chips, flax seed, cinnamon, and pumpkin pie spice in a large bowl and mix until well incorporated.
2. Combine honey, oil, and brown sugar in a smaller, microwave-safe bowl. Microwave for about 30 seconds to loosen up the honey.
3. Stir the honey, oil and brown sugar together until the oil is no longer separated from the honey.
4. Pour the sugar mixture into the dry ingredients and stir until all ingredients are evenly coated.
5. Lightly spray a baking sheet with non-stick spray. Dump the granola onto the tray, spreading into one even layer.
6. Place in the oven. The granola should take about 20-25 minutes total, but this is according to your desired level of toastiness. BE AWARE that you NEED to stir the granola every 5 minutes or so to ensure that the outside edges aren't getting too brown, and that everything toasts evenly. Honey and brown sugar caramelize very quickly, so be careful to keep an eye on your granola as it bakes. I baked mine for 10 minutes undisturbed, and then continued to bake in 5 minute intervals, stirring in between until it reached my desired level of doneness (see finished photos above).
7. Once your granola is finished baking, remove it from the oven and separate the granola between two sheet trays (the one it baked on, and other one), so it can cool quickly and evenly. DON'T WORRY if your granola isn't crispy right out of the oven; it shouldn't be! It will get crispy and perfect once it cools. Patience, grasshopper.
8. Once the granola has cooled, place it in an airtight tupperware or ziplock back and store at room temperature. It should last just fine for a few weeks!