Oh, Honey Honey.
It's Wednesday…  I'm over here trying not to pull my hair out.  Somehow, my little apartment falls apart by midweek… every week.  Dirty dishes fill the sink, clothes are everywhere, overdue library books lurk in corners and under beds, smudges, finger prints, and toothpaste dot the mirrors, and a thick coat of dust has already managed to  settle across the house.  (I dust every stinkin' Saturday.)  Wednesday nights, I should buckle down and scourge my house.  But instead, I look the other way and eat a bowl of ice cream. With every bite, the tragedy that is my apartment seems less and less urgent.  By the time I'm scraping the bottom of the bowl, I don't even see the need to wash it. I just toss it into the sink to tackle tomorrow.
But, seriously, this is such an elegant blend of salty and sweet… a subtle honey ice cream paired with salted, roasted almonds. It's possible that this is edible perfection and a very appropiate dessert for that first blush of spring.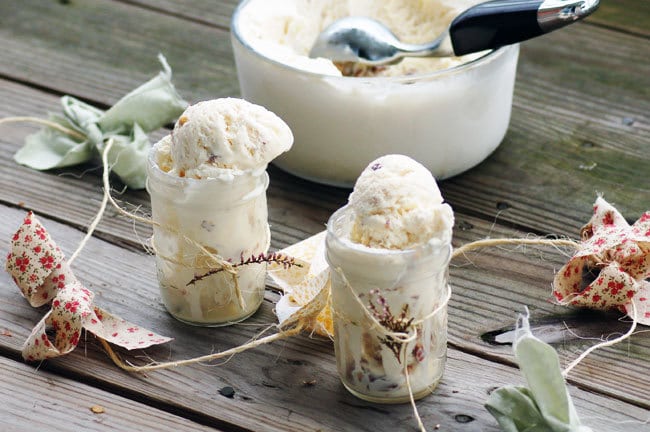 And, all you need to make this stuff is hand mixer.  No ice cream maker required.  I know.  Awesome sauce.  No, I'm not sorry I said that, but I probably will be tomorrow.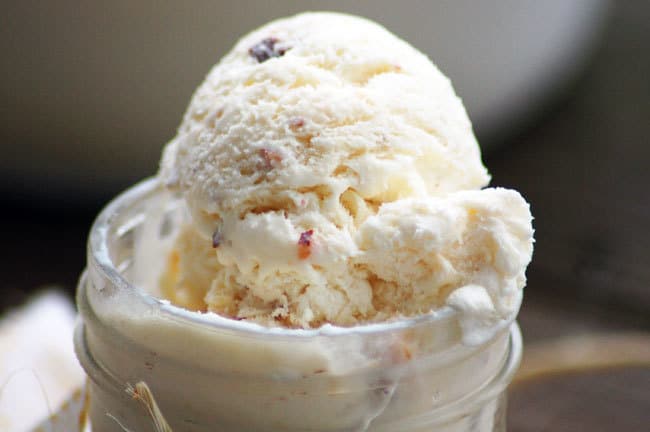 Honey-Almond Ice Cream
Ingredients:
2 cups heavy whipping cream
1 14 ounce can of sweetened condensed milk
1 tablespoon vanilla extract
3/4 cup honey
1/2 cup lightly salted, roasted almonds, chopped
Prep Time: 10 minutes
Chill Time: 3 hours
Method:
1. In a large bowl, beat heavy cream until thick peaks begin to form.
2. Fold in condensed milk, vanilla, honey, and almonds.  Store in a covered container and place in the freezer for ten hours. Serve to alliviate stress.