Black Chickpea in Yoghurt Fenugreek Sauce is a mildly spiced glutenfree, vegetarian main that comes together in less than 30 minutes. Perfect for weeknight dinners with any flatbread.
Last weekend was a bit of a drag for me. I woke up with a raging fever last Saturday. I had officially lost my voice. I had to call in sick at work. The flu lost it's grip over me only on Tuesday. After that I resumed my daily norms. My cooking at that time naturally reflected what my body craved. Easy, warming foods that fortified me. And when it came to fortification, I looked no further than my trusty beans. I ate beans every single day!

Beans or legumes are such easy and versatile ingredients. I am in love. If you have read my blog for any length of time, you know I am a bean hippie. You can see my vegan chana masala for a delicious main or my take on beans and rice to know what I mean.
Hey did you want a free cookbook now and cool printable cooking hacks, guides & meal ideas every Friday? You know the exclusive stuff I only give out through emails. Then you need to sign up below for emails and I will start by sending my book over.
THE VIDEO OF BLACK CHICKPEA IN YOGHURT FENUGREEK SAUCE: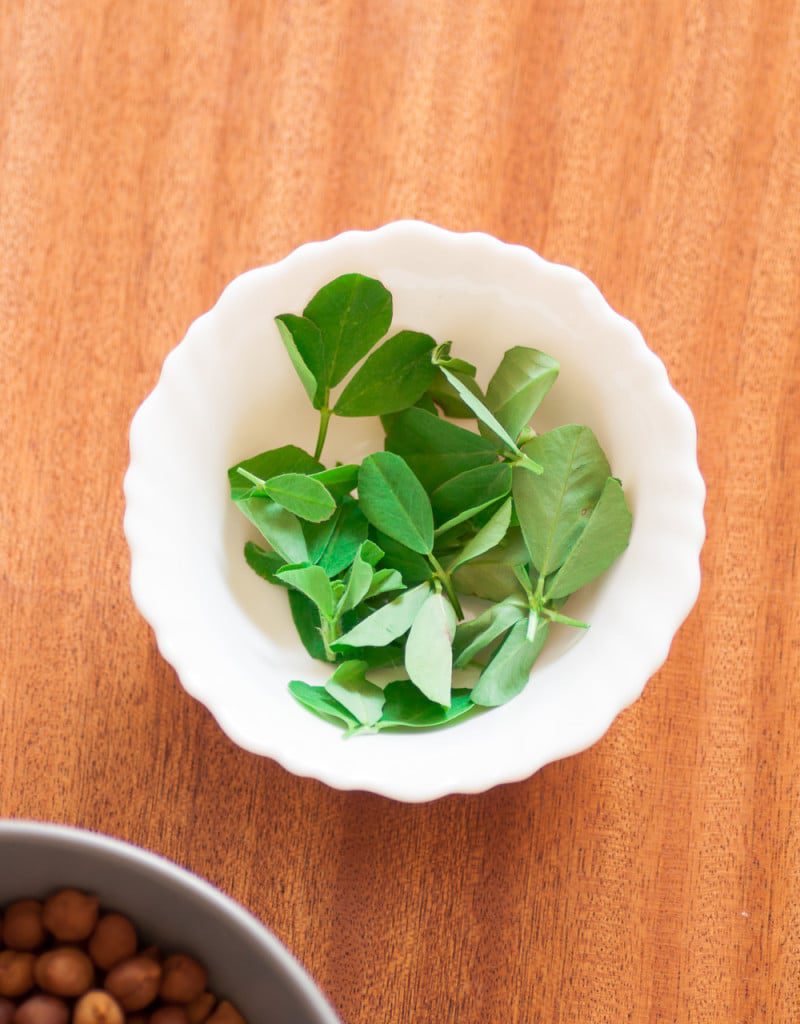 Did you know that black chickpea has so many names that it could simply be baffling to keep track of. From bengal grams, ceci, garbanzo beans to kala chana; I have heard it all. My suggestion is, to keep in mind, whether they are green or white, black or brown, their cooking properties remain the same. So whichever one you have at hand, will work perfectly with any recipe that calls for chickpeas, including this one.
In reality, you know, I started off with dried beans and cooked them in my trusty, time-saving pressure cooker. I have explained how economical using dried beans can be many a times here. The pressure cooker is the only way to save time and in effect money on them.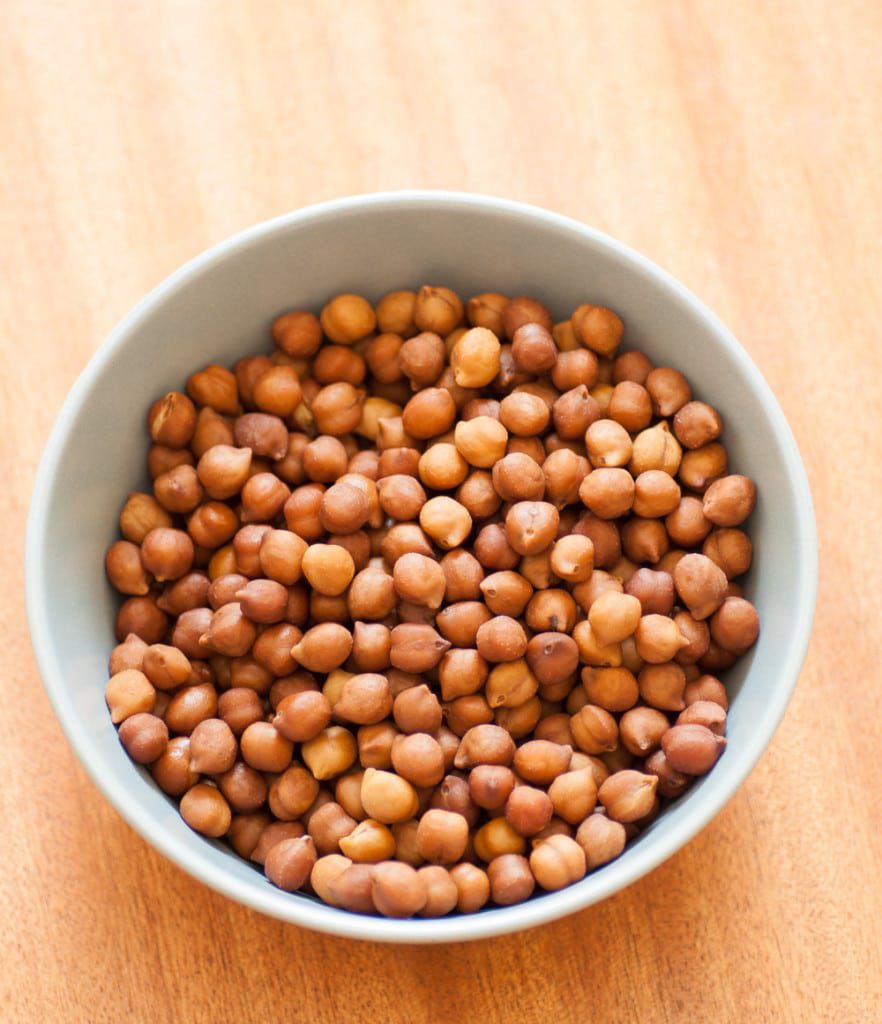 For the video, I start with the cooked beans. Once you have that at hand, it's a one pot dish and becomes only a matter of minutes for the whole thing to come together. In my video, I give you step by step instructions to the entire thing. Have a look and then let's gab. I have questions?!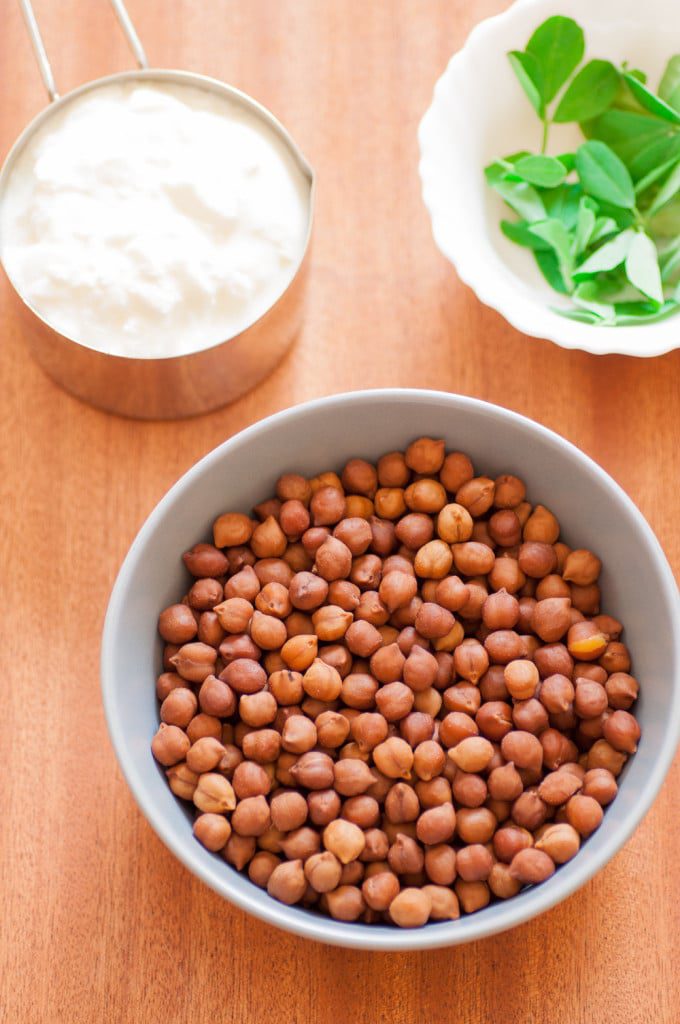 In spite of it being a terrible weekend, there was one glorious Monday of pure joy! My Puchi (meet my cats) is now two years old. A certified adult. I cannot believe the tiny ball of fur is now so grown-up. He celebrated with a home-made chicken and egg cake with a flaked tuna topping for good measure. He had his three roomies to join in on the party. I am a #crazycatlady.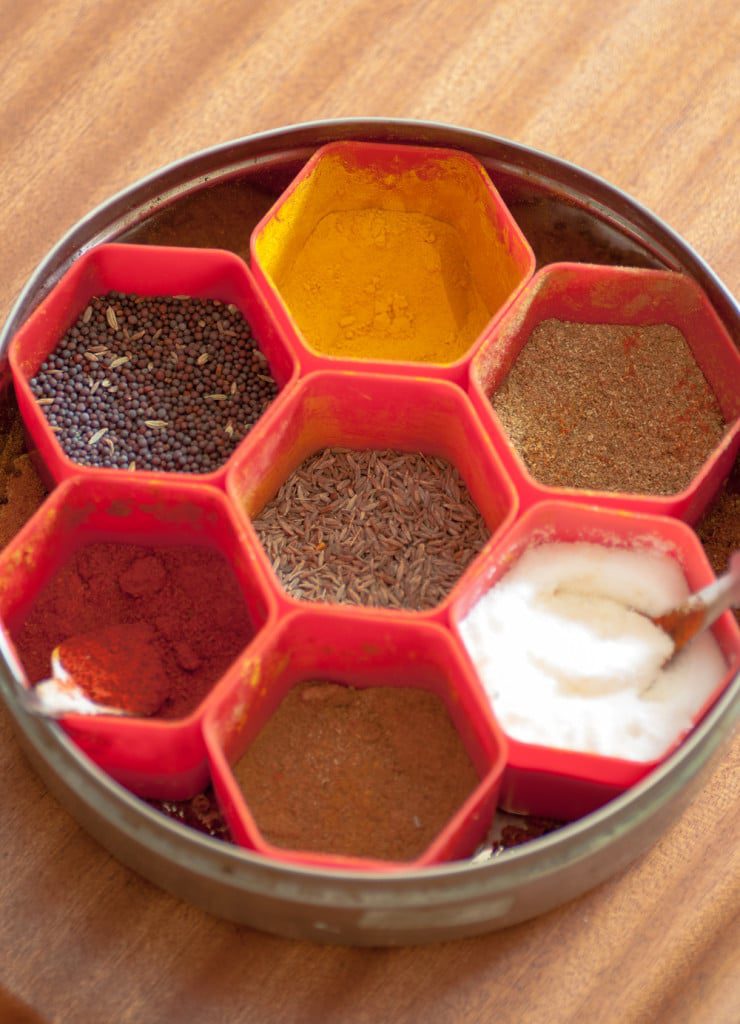 After that rambunctious affair, I was back to nursing my cold. It was the comfort of good food, a warm bed, enough blankets to cocoon myself in,  boatloads of eucalyptus oil and Netflix for me. I binge watched and finally finished up, The Unbreakable Kimmy Schmidt. I found it to be awesome. I am thoroughly enjoying my subscription. If you guys have any recommendations do tell me. That's what the comments are there for
On to the recipe, it is easy. I love eating it with paranthas. Any flatbread of your choice will also do. But if you have any other carbs in mind, by all means go ahead and feed yourself. So catch the recipe and come back next Monday when I bring you a delicious take on fried okra.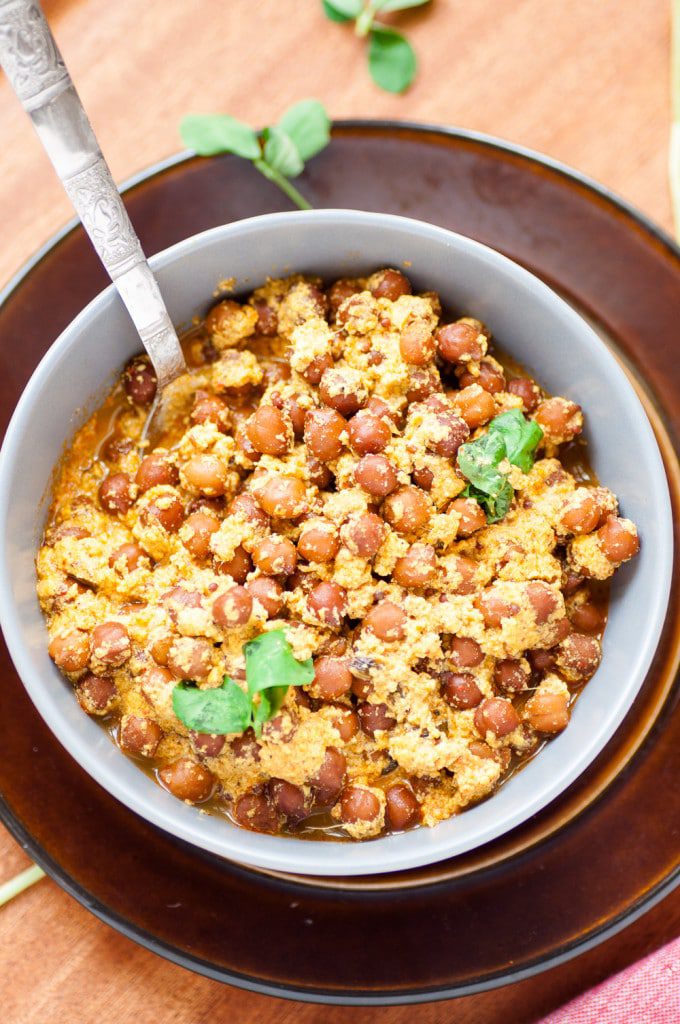 Let's be honest though, we all forget things; and with life happening all around you might not remember to come back to check a recipe. Why not subscribe to my emails.
You will immediately get my coconut cookbook is brilliantly crafted and totally delicious. It's free for my subscribers. So sign up for updates and I will send you the book, plus delicious recipes every Friday along with hacks and downloadable guides that make cooking food from scratch as easy as it can be for you.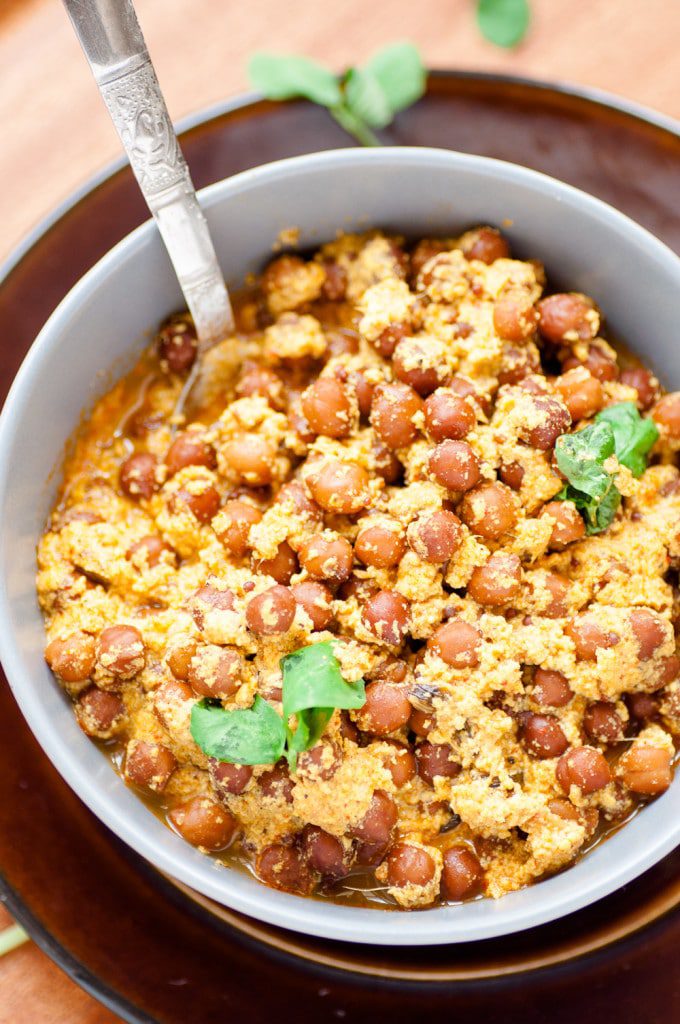 Please let me know your thoughts on my black chickpea in yoghurt fenugreek sauce . Leave a comment below. Sharing this recipe with your friends on Twitter, Facebook or Pinterest makes everyone happy.
If you are looking for other yoghurt based recipes, here's my yoghurt cake with a banana compote and butter chicken to keep you happy.