Macaroni and cheese…the first thing that springs to mind is probably the Kraft microwavable garbage that we've all devoured from time to time. I often like to think of junk foodie things and ways to freshen them up and convert them into proper meals that are super tasty but wont leave you feeling like sh*t. If your into creamy sauces, herbed mushies & pasta then this might be the one for you…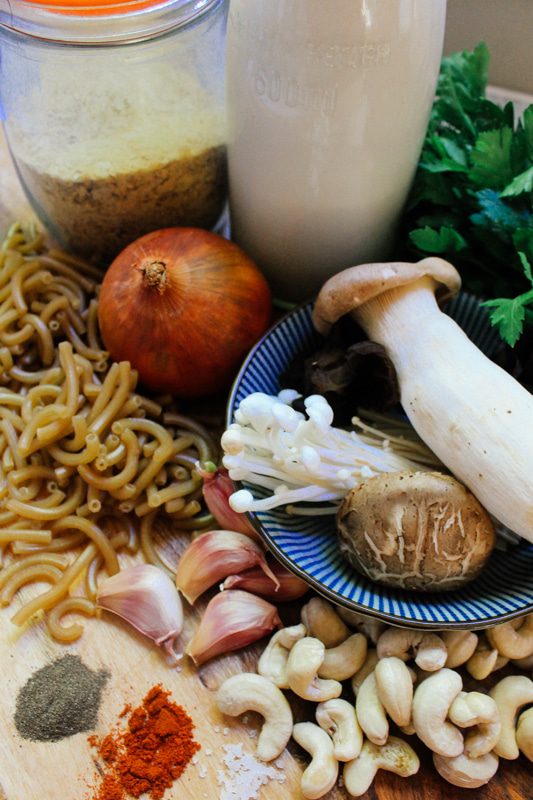 Ingredients
3 x cloves garlic
1 tbsp olive oil
1 x onion
150g mixed mushiness
5 tbsp gf flour
5 tbsp nutritional yeast
1 veggie stock cube (dissolved in 1.5 cups hot water)
1/2 cup soaked cashews
1/2 cup chopped parsley
2 1/2 cups macaroni (dry)
2 cups almond milk
salt & pepper to taste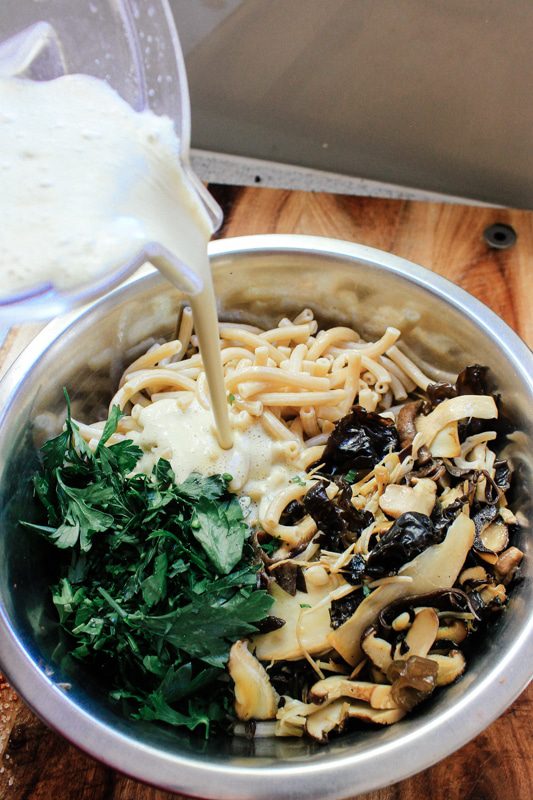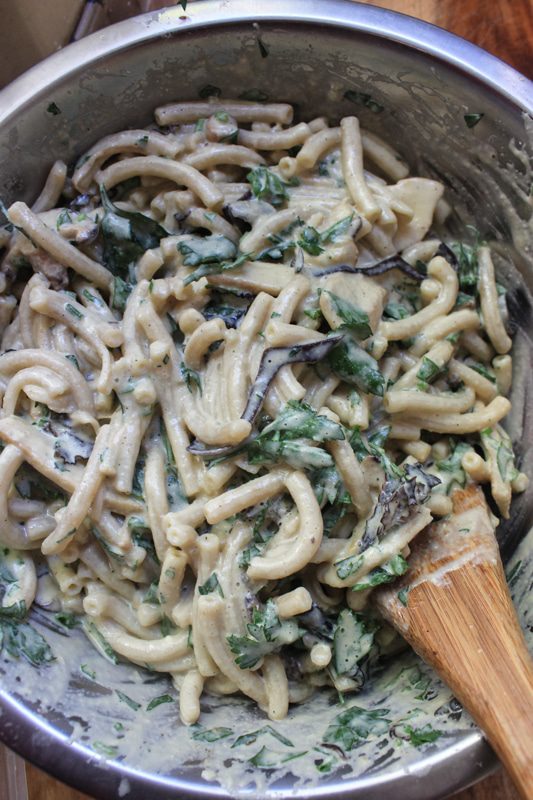 Method
1. Soak cashews in water for an hour
2. slice the mushrooms and quickly fly and set aside
3. to prepare the sauce, heat the olive oil in a pan and add chopped onion & garlic. Cook until lightly golden
4. add the flour and whisk for 1 minute, gradually add the almond milk and continue to whisk to avoid lumps. If the mixture appears too thick or runny modify by adding more flour or milk
5. transfer the sauce into a blender and add the nutritional yeast, veggie stock, soaked cashews and salt and pepper. blend until smooth and creamy.
6. cook the pasta according to the instructions, mix in a bowl with the sauce and parsley
7. pour into a baking tray then top with cheese of choice or if you are after a cheese alternative I combined bread crumbs, smoked paprika & nutritional yeast then baked at 180 degrees until crunchy and fragrant!