Rice krispy treats, or really anything with marshmallow, falls into the category of "things I bake and lick the bowl after". I could have literally eaten this entire 'cake', but instead, I shared it poolside with some cute little kiddos for labor day weekend.

You'll need:
8 cups of rice krispies
2 10 oz bags of marshmallows
1/2 stick of butter
Food coloring
Chocolate chips

Take 1 of the bags of marshmallows and 1/4 stick of butter, and melt together over medium high heat. Add the pink food coloring, and stir into 4 cups of the rice krispies. Pour into greased 6 inch round, and set aside.
Take the other bag of marshmallows, 1/4 stick of butter and melt together again, over medium high heat. Add the green food coloring and stir into the remaining 4 cups of rice krispies. Place the pink treat inside a greased 8 inch round and scoop the green rice krispies around the pink treat. Add chocolate chips for 'seeds'.
(You can get creative, and flavor the marshmallow like watermelon by using kool-aid mix or something similar, but I like the good ole fashion version best, myself)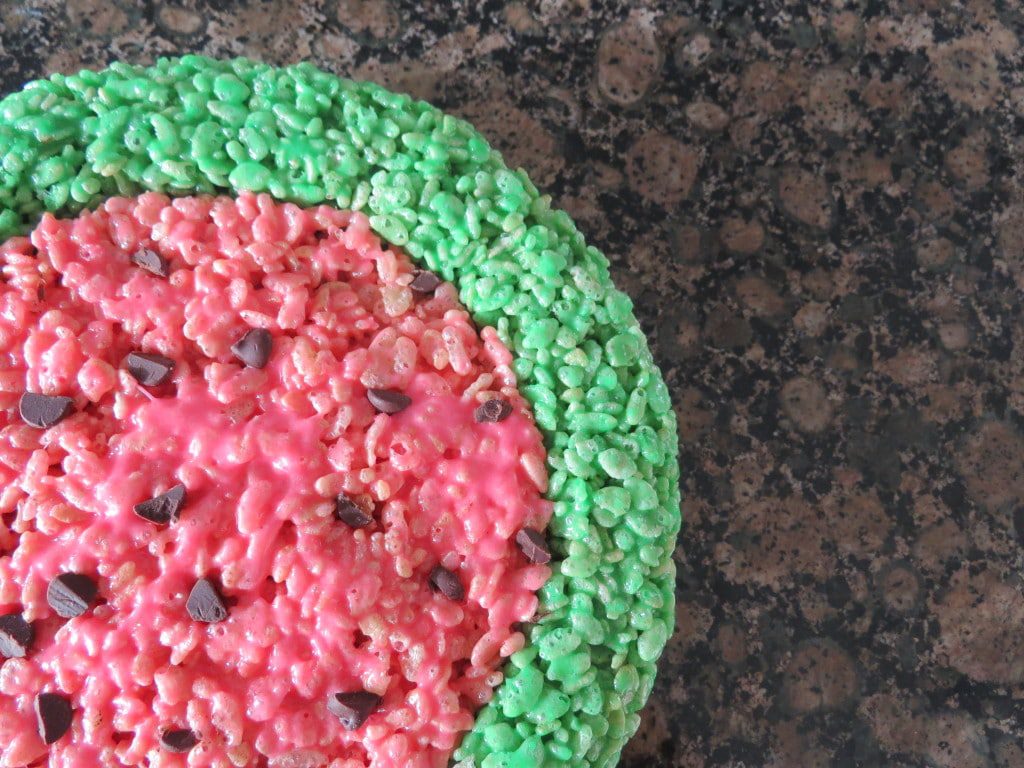 Cya, summer!