About a week ago, I finally scored myself a pair of 6-inch cake pans at the local cooking ware store. I'd looked high and low online and they were no where to be found! It just so happened I felt the gravitational pull into the store that one particular afternoon, and wah-lah! there they were. I'd seen some inspiration around on the web recently about making VCTOTW recipes into cakes using two 6″ pans, instead of having to double the recipe to fit into two 8″ or 9″ pans. My creative juices started flowing thinking of all the variations I wanted to create, having one big (or teensy) cake to decorate instead of 12 little individual ones. The first cake I decided to make was from the S'mores Cupcake recipe. And it turned out quite well. My only complaint was that it was way too sugary for my liking and maybe a bit too oily. The brown sugar and molasses kind of did me in, but all in all, the whole cake idea was successful. It didn't really taste like "s'mores", because there wasn't enough chocolate, and the frosting wasn't as fluffy and marshmallow-y as I would have expected it to be. But it's still a great idea, and the vegans I fed it to seemed to like it.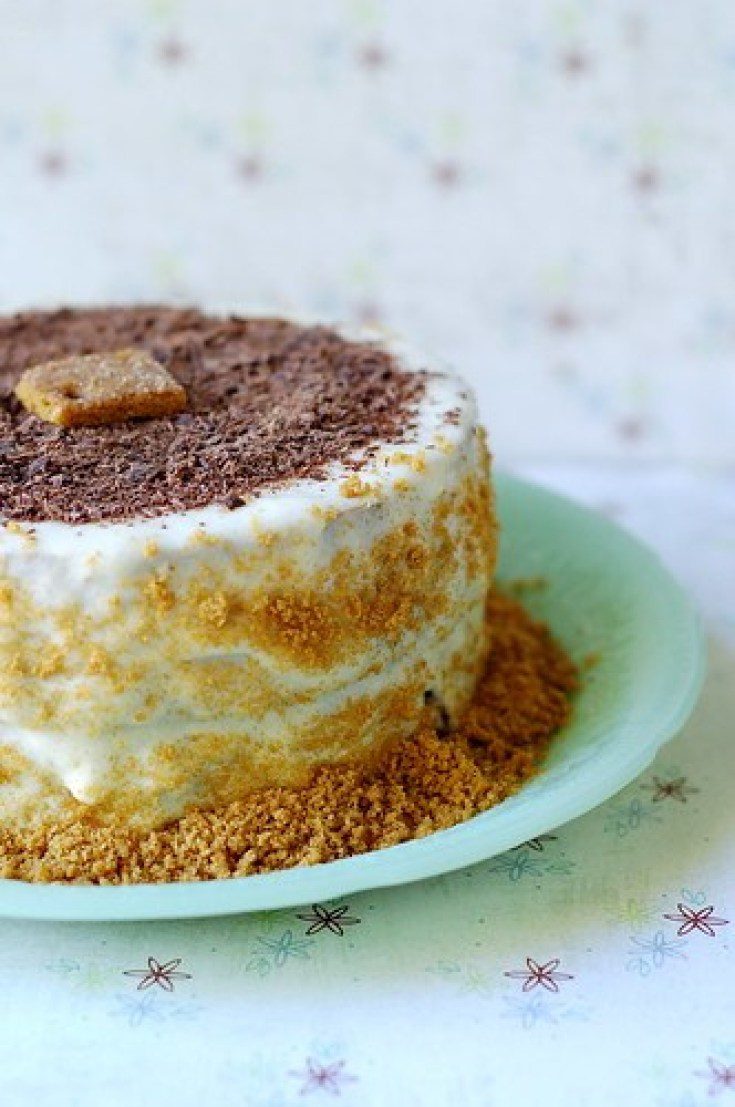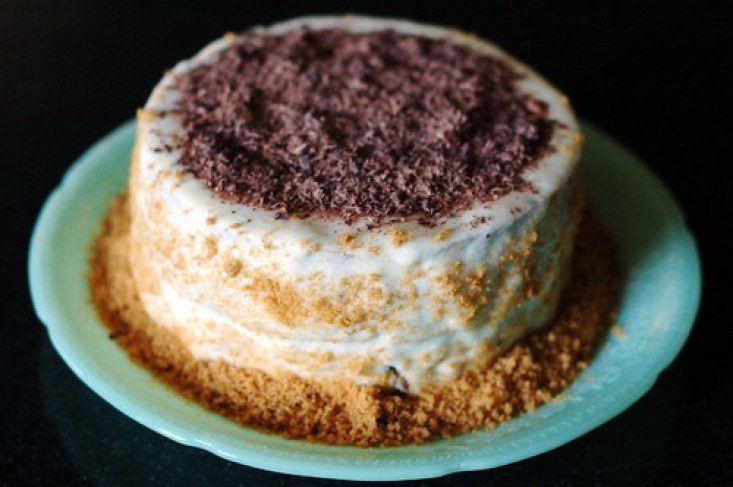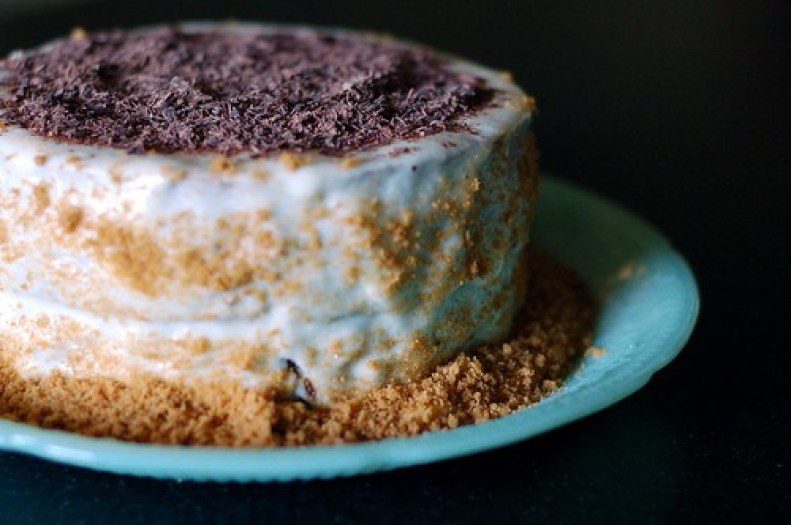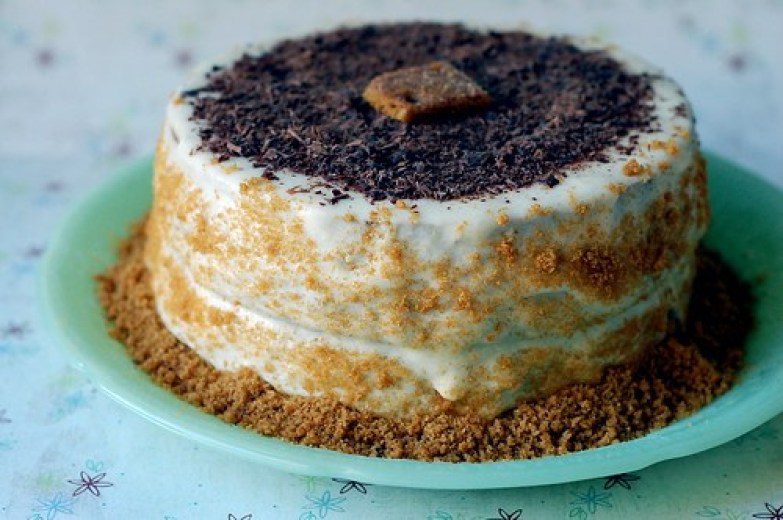 Vegan S'mores Cake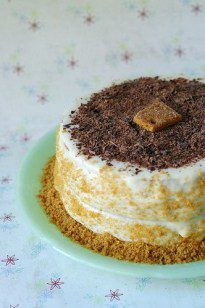 Serves: One double layer 6″ cake
Ingredients
For the Cake:
¾ cup brown sugar
½ cup canola oil
2 Tablespoons molasses
¼ cup soy yogurt
1¼ cups soy milk
1 teaspoon vanilla extract
1 cup all-purpose flour
1 teaspoon baking powder
½ teaspoon baking soda
½ teaspoon ground cinnamon
¼ teaspoon salt
½ cup graham cracker crumbs (crumbled in food processor)
For the Buttercream:
¼ cup nonhydrogenated shortening
¼ cup nonhydrogenated margarine
1¾ cups confectioners' sugar, sifted if clumpy
1 teaspoon vanilla extract
⅛ cup plain soy milk or soy creamer
Instructions
Preheat oven to 350 F. Lightly oil two 6-inch cake pans with spray or margarine.
Mix the brown sugar, oil, molasses, yogurt, soy milk, and vanilla in a large bowl.
Sift the flour, baking powder, baking soda, cinnamon, and salt into a separate bowl and mix. Add the graham cracker crumbs and mix it up.
Add the dry ingredients to the wet in three batches, mixing well after each addition.
Fill cake pans evenly (will be about half full). Bake for 28-32 minutes, or until a toothpick inserted in the center of one comes out clean. Transfer to a cooling rack and let cool before completely frosting and decorating.
Beat the shortening and margarine together until well combined and fluffy. Add the sugar and beat for about 3 more minutes. Add the vanilla and soy milk, beat for another 5 to 7 minutes until fluffy.
Invert cakes out of pans once cool. Spread a thick layer of Vegan Fluffy Buttercream Frosting on to one layer of the cake. Add second cake layer on top, and frost until completely frosted. If you have a bar of chocolate lying around, shave pieces of it on to the top using a vegetable peeler. Sprinkle with leftover graham cracker crumbs if available, or do whatever you please! And eat!