Thai cooking is one of the easiest cooking in the world. I'm not saying this because I'm from Thailand, but the fact is Thai cooking is quick and fuss-free when you understand the ingredients. We don't usually spend an hour or two to make one dish. In most typical Thai cooking, we barely take 30 minutes to create 3 different side dishes in a single wok. Fresh and simplicity is the key of whipping up the perfect grandma-passing-down-dishes.
Thai Shrimp Cake is an aromatic shrimp fritter. They come in a bite size, served with sweet chili sauce and cucumber salad. It just like Fish Cake, but we used shrimp instead of fish.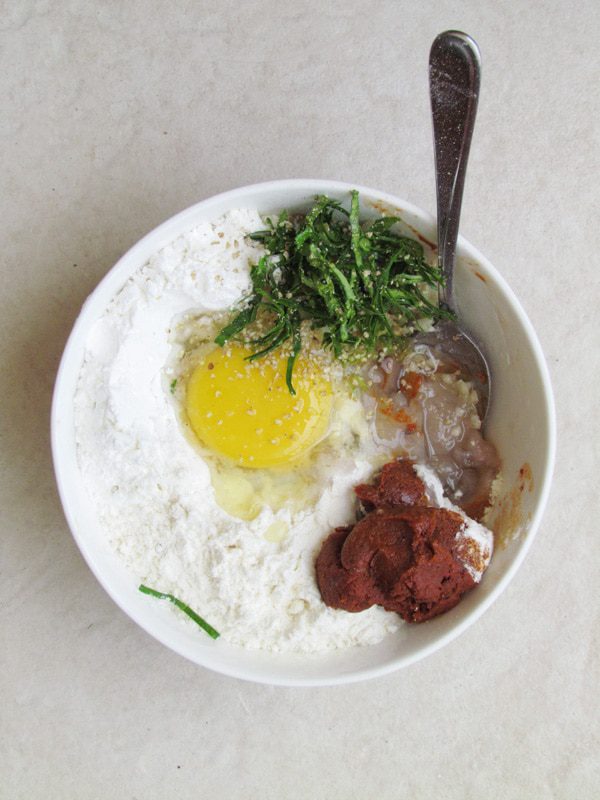 When I was in Thailand, fish cake and shrimp cake were sold on the streets. The aroma of curry paste and kaffir lime leaves rose from the wok of hot oil. I remember how the shrimp cake lady used to serve them. While they're still sizzling hot, she put them in a plastic bag, ladled a generous amount of sweet chili sauce on top of them,  topped with some cucumber salad, and add a few bamboo skewers used for picking them to your mouth. I was always eager to take a bite right after them came out of the wok.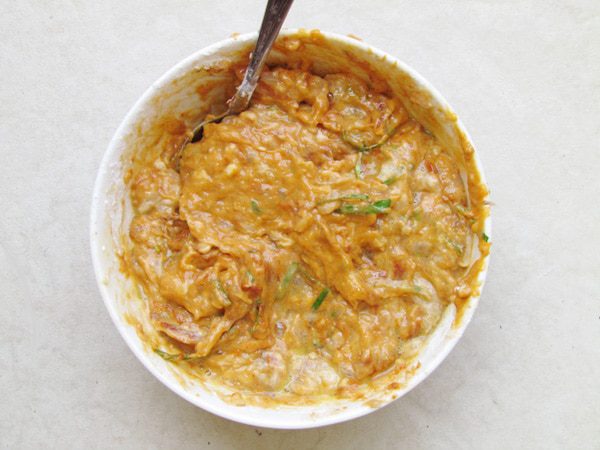 I had no idea how easy it was to recreate the perfect shrimp cakes until I tried cooking them at home. The recipe is so simple that on the first try, I got an amazing result as if they came from my favorite shrimp cake vender from the street.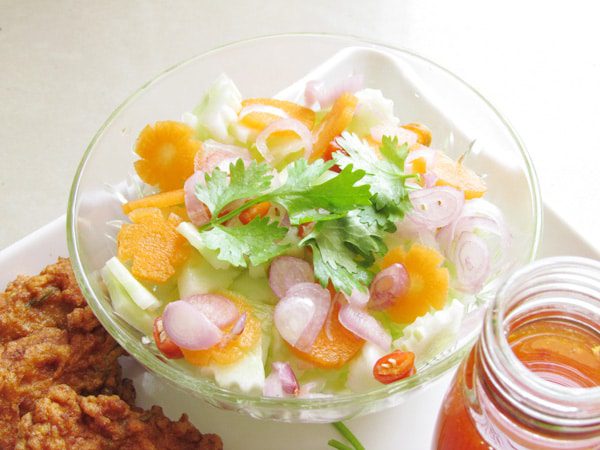 Thai Shrimp Cake

Ingredients: (Make about 24 flitters)

200 gm shrimp- peeled, diveined and roughly chopped

2 tbsp Thai red curry paste

2 tbsp corn flour

1/4 cup flour

1 large egg

2 tbsp coconut cream

1 tbsp light soy sauce

3 coriander roots- chopped

3 cloves garlic-minced

6 kaffir lime leaves- finely sliced

Oil for deep frying

Preparation:

1.   In the food processer, roughly ground the shrimp. Remove the ground shrimp from the food processer and put it in a bowl.

2.   Add Thai curry paste, corn flour, flour, egg, coconut cream, light soy sauce, chopped coriander roots, garlic and kaffir lime leaves. Mix well with your hand. It should come out like a sticky paste. Cover the bowl with cling film and refrigerate for 15-20 minutes.

3.   While waiting for the paste to rest in a fridge, make a cucumber salad and sweet chili sauce. I have the green version of chili sauce here. Or you can use a store bought red chili sauce as well.

4.   Heat oil in a pan over a medium heat. Wet your hand and slowly handle the paste, taking a little paste and flatten it thinly before dropping it in the hot oil. You can't really use spoon to do this because you can't spread the paste thinly before it hits the oil. Deep fry about 1-2 minutes per side or until the fritter is cooked through. Do the same to the rest of the paste.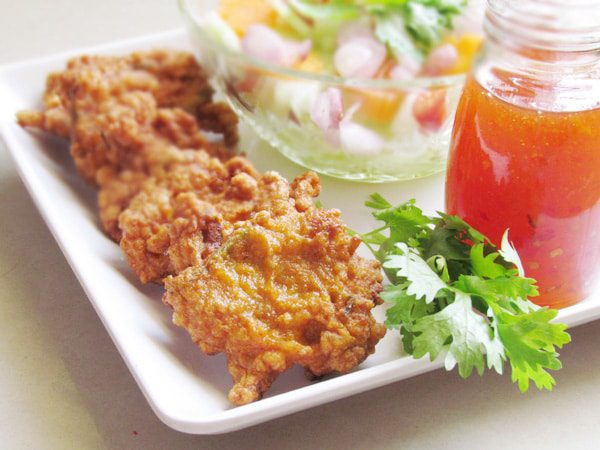 The shrimp cakes are so light and fresh. Kaffir lime leaves is very aromatic, and the favor of these cakes is just bursting. They are slightly crispy and chewy on the outside, soft and oozy on the inside. I serve these as a snack. Dip them in sweet chili sauce and add a fresh cucumber salad on the side.