You know how we love fish. It's probably one of the healthiest protein sources. So here is another yummy fish recipe we love to share. Fish cake or "Tod Man Pla" is one of famous Thai dishes. This exotic fish dish is so easy to make and it can light up the party instantly when you take it out of the kitchen. My son adores these deep fried fish patties. They are great for afternoon snacks and works wonderful as an appetizer before meal.
Thai Fish Cake
Ingredients: (4-6 servings)
500 gm ground fish
2 1/2 tbsp Thai red curry paste
1/2 tsp salt
2 large eggs
1 cup sliced string beans
1/2 cup flour
1 tsp baking powder
5-6 Kaffir lime leaves- finely sliced (I used 8 dried kaffir lime leaves- tear into small pieces)
Oil for deep fried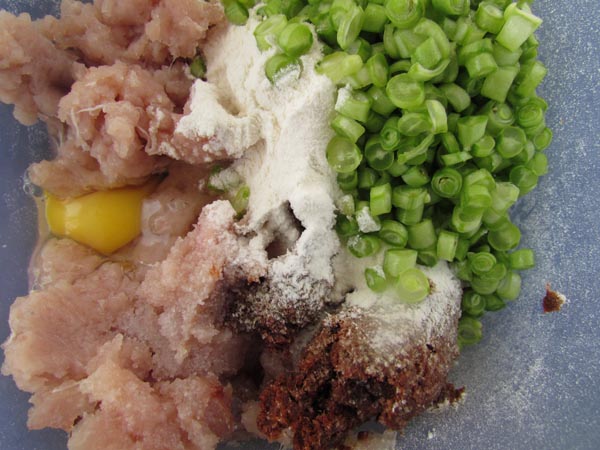 Combine ground fish, red curry paste, eggs, salt, flour and baking powder in the large bowl. Mix well with your hand.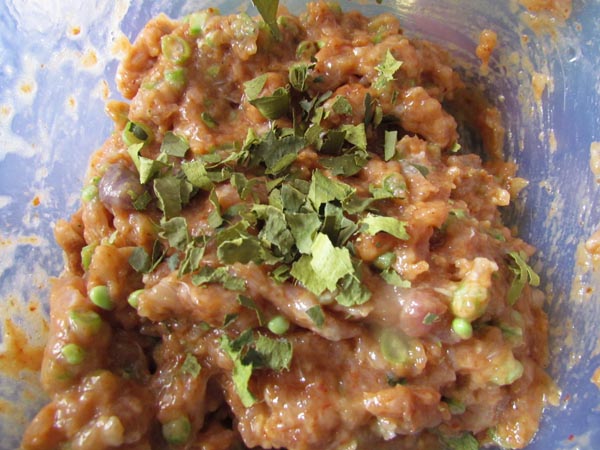 Add kaffir lime leaves and mix well.
Heat oil in the pan over the medium heat.
Wet your hands in the water and form a small flat patty with your hands.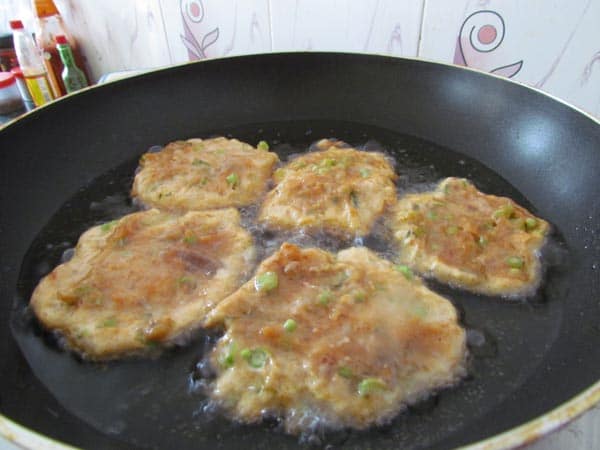 Slowly drop the patties into hot oil and fry for 3-5 minutes. Turn occasionally.
When the fish cakes are cook and golden brown, remove from the oil.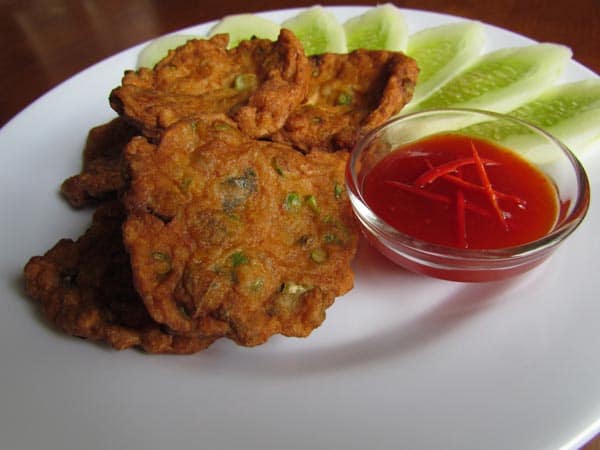 Serve hot with sweet chili sauce.
Happy cooking