I already wrote eight blog posts today, but I'm writing a special one just for you.
Drained from my first week of work, I didn't end up going into the city this past weekend, instead choosing to meander around Silicon Valley. And my couch. And my bed, too.
Clearly there isn't much meandering to do around here–not unless you enjoy strip malls and driving. And I hate driving. Especially when the local population has yet to figure out how to stay in one lane. Or how to drive at a decent pace.
Ohh, that reminds me. Story time! Life may not be as fun when you're pulling 40 hours a week, but sometimes fun just drops into your lap. Or into the parking space next to you. Ialmost beat down an old lady last night at the grocery store. And when I say almost, I mean that I thought about it very hard as I yelled at her.
I hit up the store on my way home from work, in desperate need of tomatoes. With one foot out my car door, I leaned over to snag my purse. Then a lady pulled in next to me. And guess what? She parked two inches from the white line, trapping me in my car. Attempting to get out, my door hit her car (look, I'm not a sheet of paper), which of course enraged her.
While she's poking around at the non-existent scratch, she starts getting pissy with me. I, of course, tell  her that she is the one who needs to park more carefully. You don't park less than a foot from someone's driver's side door–especially when they're getting out. Determined that she isn't an idiot, she begins to tell me that she parked inside the line. The lawyer within me tells her that yes, she did,  but if she didn't want her car hit she should have left space for her neighbor to get out.
This continues for a few minutes until she starts spouting off crap about my insurance company and how I'm a liability and going to get sued. I did the only thing I could do. I told the old hag that I'm a lawyer, so she can go ahead and sue me–it won't cost me a thing. Her response? "I don't believe you. You're a lawyer? And you drivethat? Bitch dissed my well-kept 2006 Corolla. She's lucky I didn't key her car. And that she ran away from me when she saw me in the store.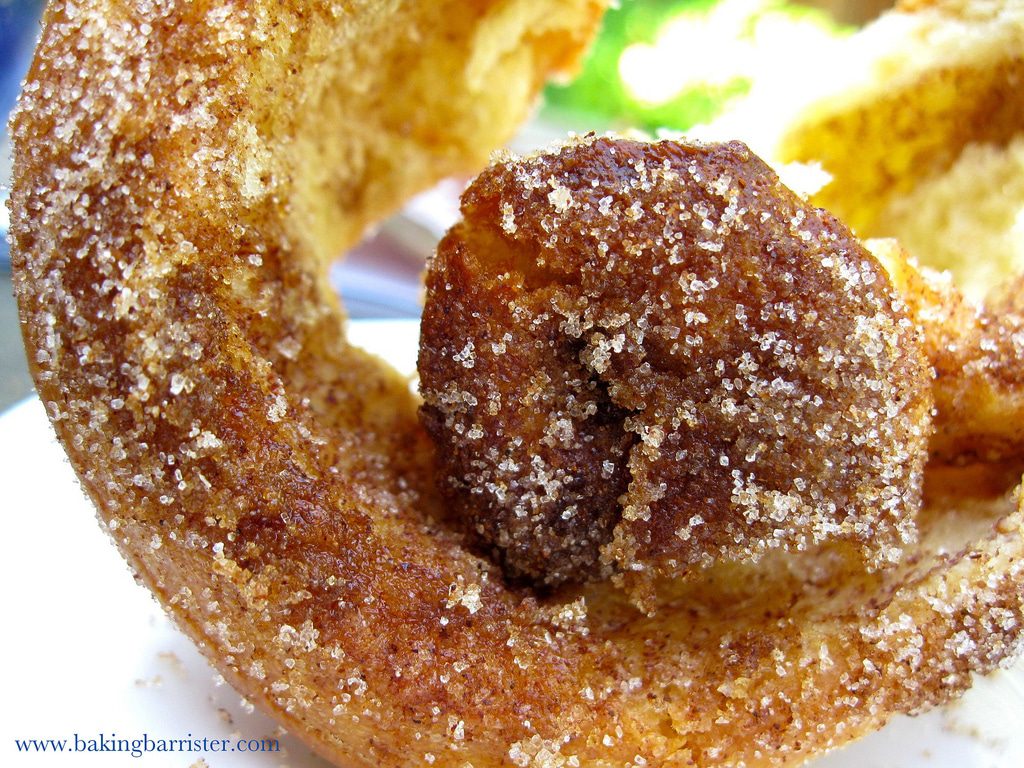 So anyway, I didn't go into the city this past weekend, where I was hoping to hop intoTartine for some deliciousness.  And I was really craving that deliciousness, since  a co-worker had mentioned the bakery's famous morning buns to me earlier in the week.  To make up for my fruitless meandering, I decided to just make the buns myself.
For those of you still thinking about what you'd like to make your signifiant other for Valentine's Day, I'd definitely consider making these. They're a little work, but I think they're worth it.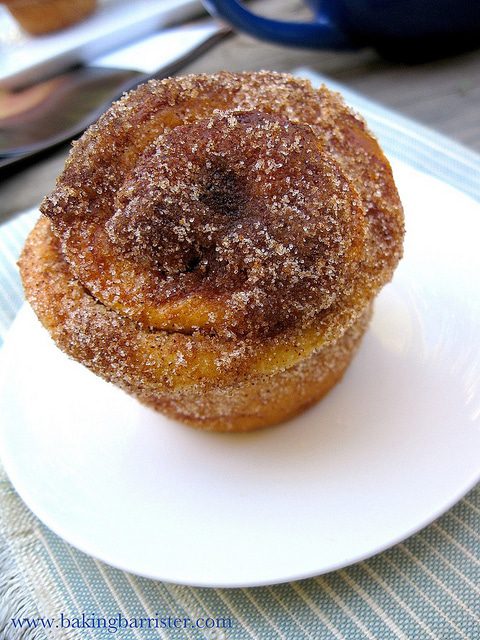 Tartine's Morning Buns
Makes 12
Starter
1 tsp. sugar
1/4 cup warm milk
2 1/2 tsp. active dry yeast
1/2 cup sifted all-purpose flour
Dough
1/4 tsp. salt
3 Tbsp. sugar
1 Tbsp. warm milk
2 large eggs
1 1/2 cups sifted all-purpose flour
12 Tbsp. unsalted butter, softened
Sugar Mixture
1/2 cup brown sugar
1/2 cup white sugar
Zest of 2 medium oranges
2 Tbsp. ground cinnamon
pinch salt
1 stick butter, melted
1. Make the Starter. Combine sugar and milk in the bowl of your mixture. Mix in yeast, followed by flour. Cover and let sit until doubled, about an hour.
2. Make the dough. Mix salt, sugar into milk until dissolved. Add, along with eggs to the Starter. Mixing with a dough hook, slowly add the flour until a soft dough forms.
3. Slow add one stick of butter, mixing until the dough is smooth and elastic. Add the remaining butter until incorporated, about one minute.
4. Place in a greased bowl and cover. Allow to rise for 2-3 hours until more than doubled in bulk.
5. Prepare a muffin tin by brushing it with butter and lightly coating the sides with white sugar.
6. Make the rolls. Roll the dough out into a  6×18 rectangle on a well-floured surface. Brush the dough with the rest of the melted butter and then sprinkle with the sugar mixture, coating generously. You should have some left over. Roll the dough into a tight coil and then cut into 12 even pieces.
7. Place the rolls in the muffin tin, with the swirly side up. Cover and let rise for 45 minutes until they have risen 1 1/2 times.
8. Bake on a covered cookie sheet at 375F for 45 minutes to an hour. Err on the lower side of the spectrum to prevent burning.
9. Immediately remove from muffin tin. When you're able to handle the buns, roll around in the remaining sugar mixture.
Best served warm.