"Food prep Sundays" have become a favorite of mine, especially with my new job.
While most people would find it an inconvenience, I personally love that my new full time job isn't located close to many fast food branches or much of any stores or restaurants for that matter.  Which only means one thing: less eating out for lunch and more bringing my own healthier lunches to work.
Until recently, I've had only a couple go-to's for my healthy lunchbox.  And though they are great options, I've been looking into more meals that could provide additional options to switch things up a bit!  That's when I made these amazing Southwestern Grilled Quinoa Wraps, paired with my favorite Creamy Avocado Dip.  They make a large batch, are perfect for dinner and lunch, can be refrigerated or frozen, and are filling without being heavy.  This recipe makes 5 grilled wraps, but you can easily double it for a family dinner with lunch for the week!
Adapted from this recipe.
Ingredients
1/2 c. quinoa + 1 c. water
2 tbs. cilantro
1 tbs. lime juice
1/2 orange bell pepper, diced
1 large roma tomato, diced
3/4 c. canned black beans, rinsed (~1/2 can)
3/4 c. canned corn, rinsed (~1/2 can)
1 tsp. chili powder
1/2 tsp. ground cumin
1/2 tsp. garlic powder
5 whole wheat tortillas
Directions
In a large saucepan, add water and quinoa; heat on medium-high until water reaches a boil.  Reduce heat to low and cover for 15-20 minutes.  Remove cooked quinoa from heat and let stand, covered for 5 more minutes.  Fluff with fork, stir in cilantro and lime juice and set aside.
In a separate saucepan, heat bell pepper, tomato, black beans and corn.  Add remaining spices as well as salt and pepper to taste.  Heat until warmed thoroughly.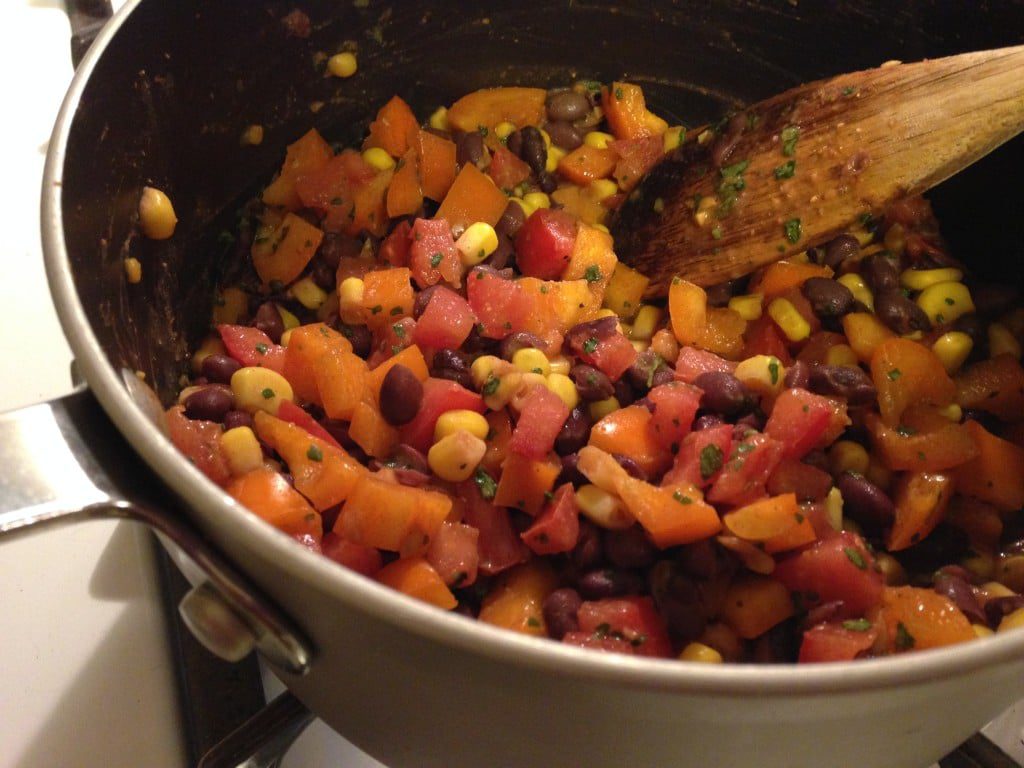 At this point, you'll want to put a large skillet over low-medium heat.  Do not spray the pan.
Warm a tortilla in the microwave for a few seconds, just so it's easy to work with without breaking.  Place a couple large spoonful's of quinoa on the bottom, spread out, but leaving at least an inch on each end.  Next, place a couple of large spoonful's of the veggie black bean mixture on top of the quinoa.  Fold in the ends first, wrap one side over and then continue to roll closed like a burrito.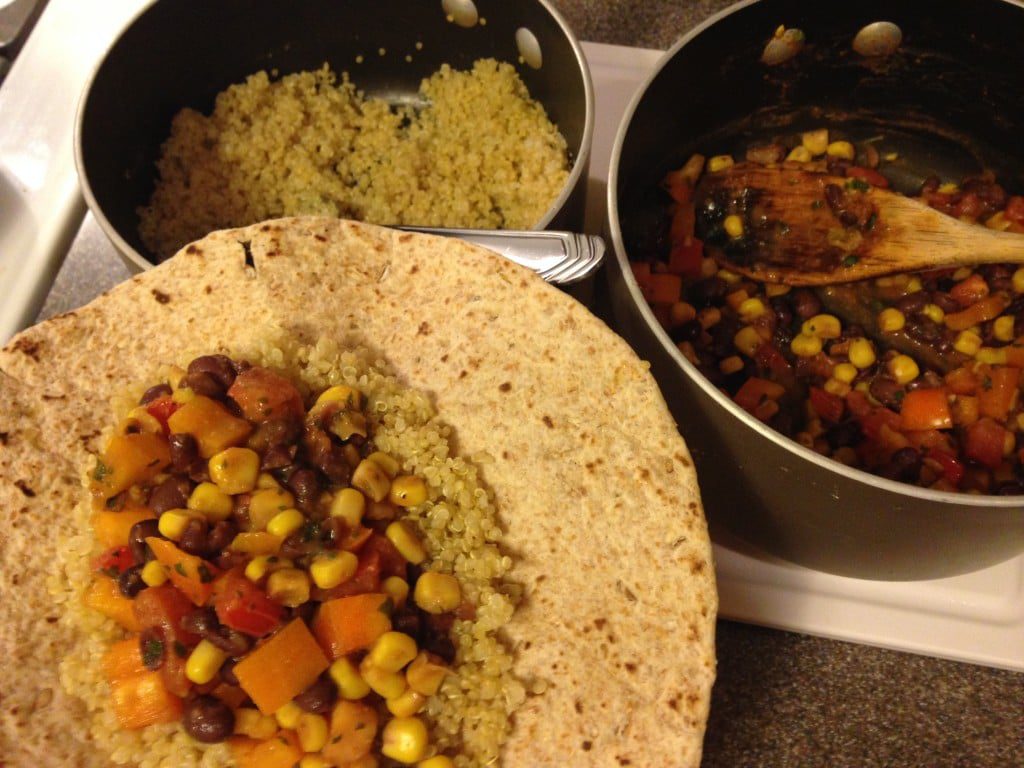 Place your burrito in the heated skillet to crisp and firm up for a few minutes, and then flip over once it is crispy enough to stay closed.  Repeat with remaining quinoa and mixture, about 4 more times.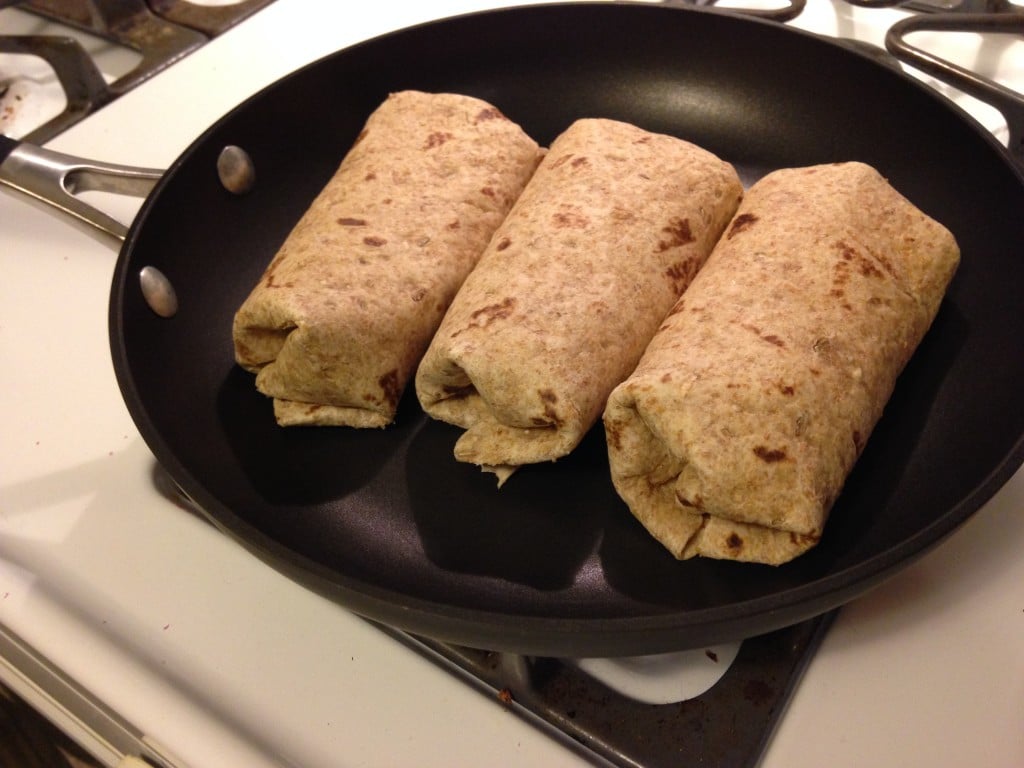 Enjoy right away, or package individually and place in the refrigerator or freezer for quick meals on the go!