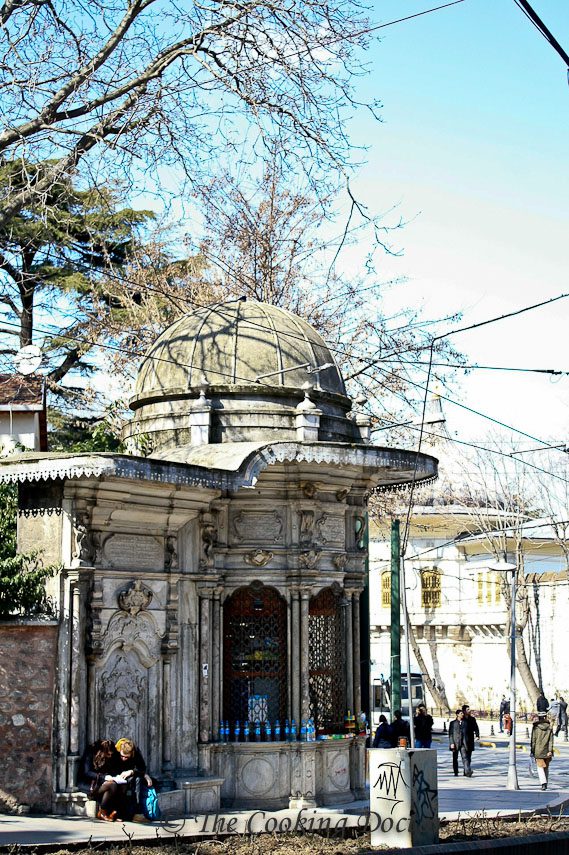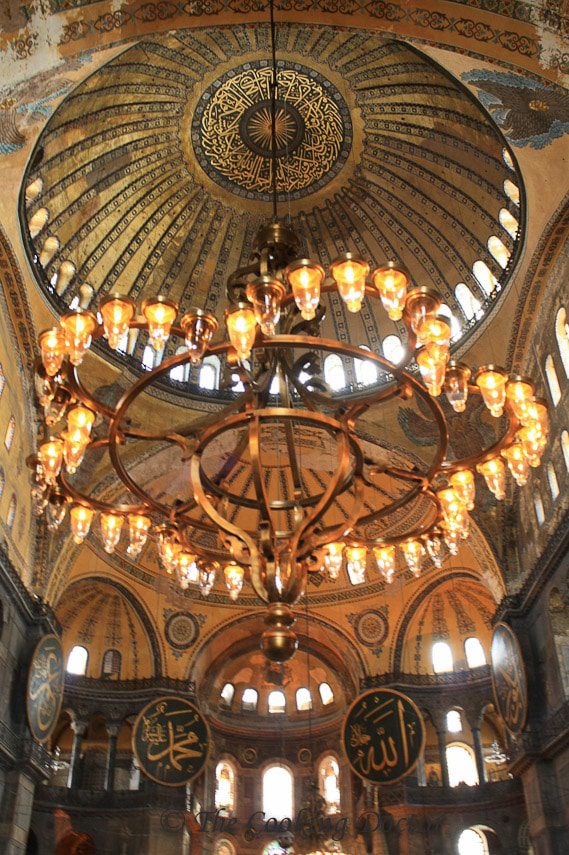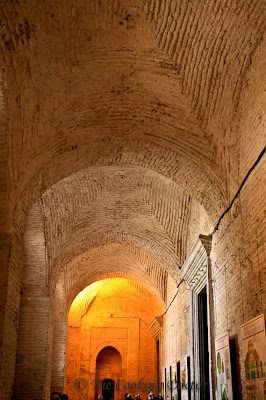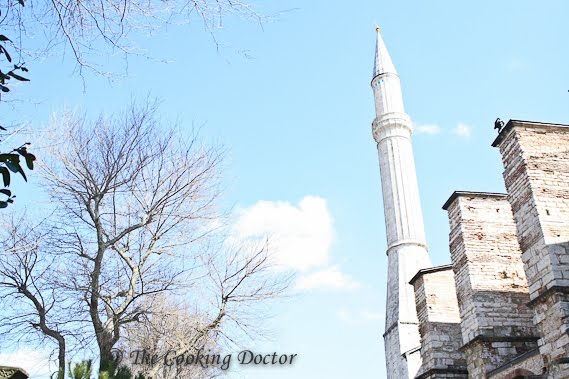 Recently, I had a chance to explore Istanbul and Antalya, Turkey for a work-related conference. It was an opportunity that I took with open arms as it was a milestone achieved in my career and I was also hoping to visit Istanbul again, after an 8-year-lapse and hazy memories of how good the Spice Bazaar would be, a cruise across the Bosphorus or just simply sipping a turkish tea and watch the world goes by.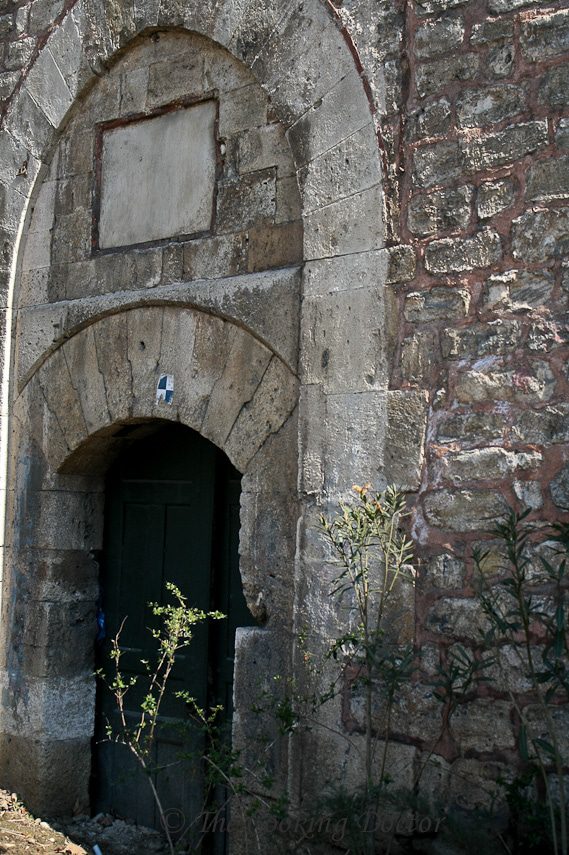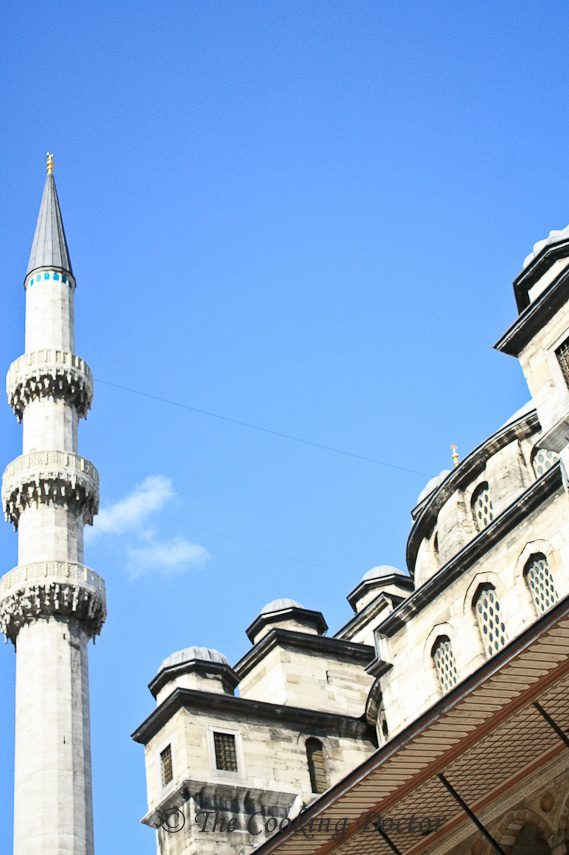 The best part of the vacation is my whole family came with me-the much needed moral support for my research presentation but obviously for a much needed family vacation too. Antalya deserves a blog post of its own, with the unsurpassed coastal beauty and a luxurious resort style all inclusive all-you-can-eat type of stay. After a few days of binge eating, we flew off to Istanbul, for the old charm of historical Constantinople and the exotic beauty of the city. We stayed in the hotel with beautiful terrace, so every night the Hubs would hone his photography by shooting the magnificent Blue mosque, glistened with all the lights.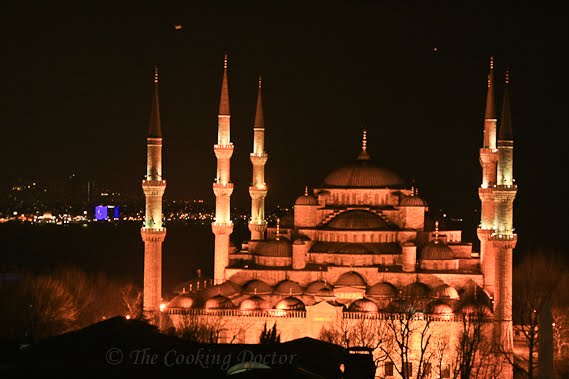 There was just too much excitement, a walk around the old Sultanahmet collecting memories whilst pushing the pram and a lot of haggling in the Grand Bazaar for knick knacks worth buying. Of course the best part of the trip was a visit to historical places like the magical Blue Mosque and Hagia Sophia, which is full of enchanted treasures.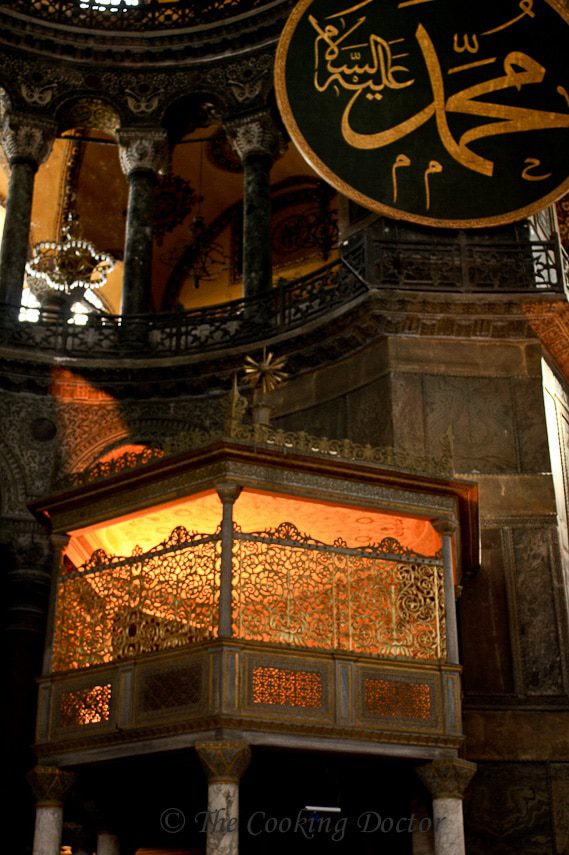 If you ever plan a trip to Istanbul, then one place that should be in the list is the Spice Bazaar. Not only you can find literally any type of spices in the world, it is also loaded with few hundreds of shops that sell different sweets, teas, musks, the best quality saffrons, dried fruits and even caviar-all at kilo prices! Do spend some good time here, as I did and came back with beautiful scented spices like Ras el khanout, sumac, safffron and kilos of sundried tomatoes! Note to self: that would be a year-long supply of homemade pesto!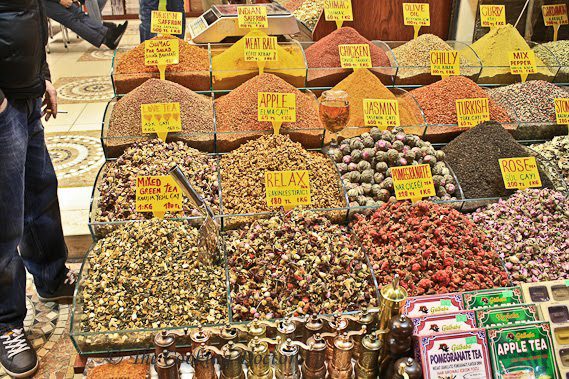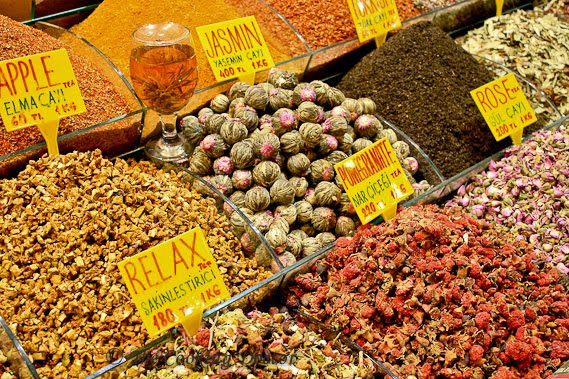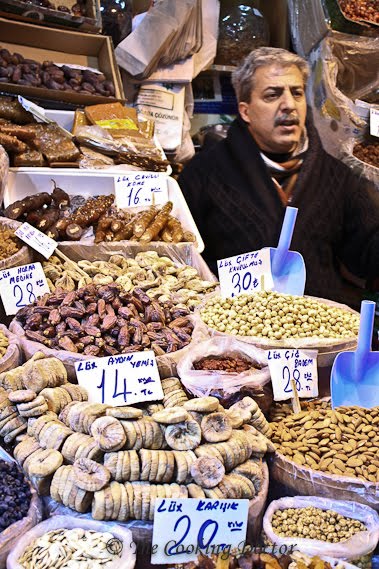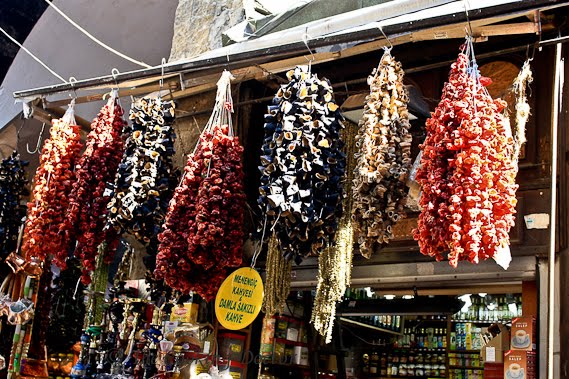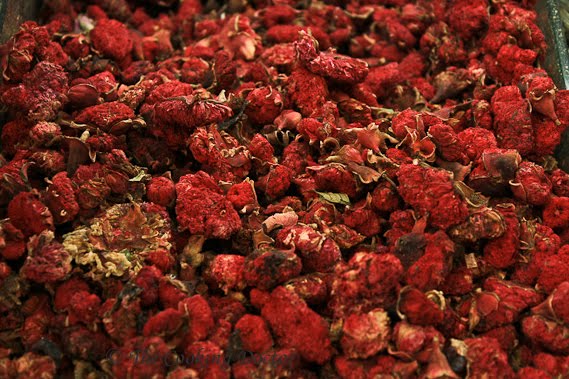 I came back from the trip all nostalgic and was all keen to try out turkish cuisine at home. Amongst all the turkish breads, various bakhlavas, turkish delight and meat based pizzas, I was more enchanted with the simple turkish street food.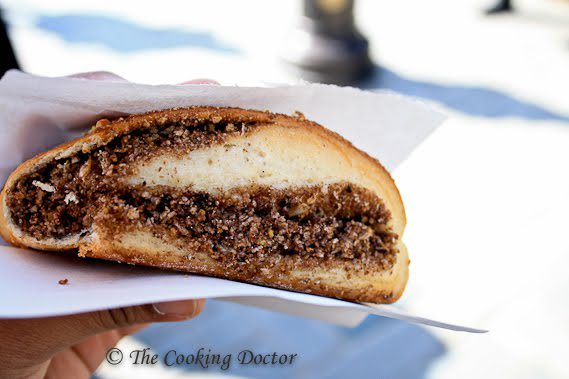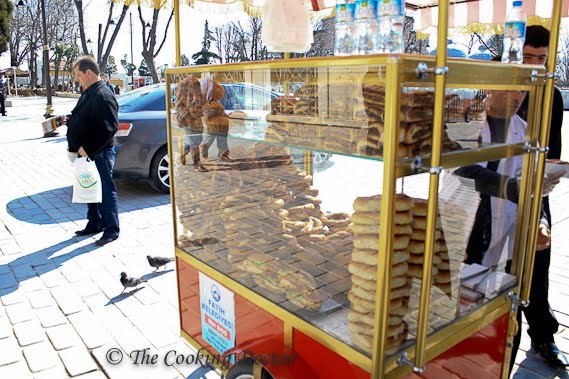 Simit. Simple on its own, or laced with hefty cheese in the middle, and all sold by cart vendors for 1 or 2 turkish liras max. I came across the very informative AZ Cookbook, and thought I would try out making the simit at home. Full of sesame goodness, this chewy bread is filling as well as tasty.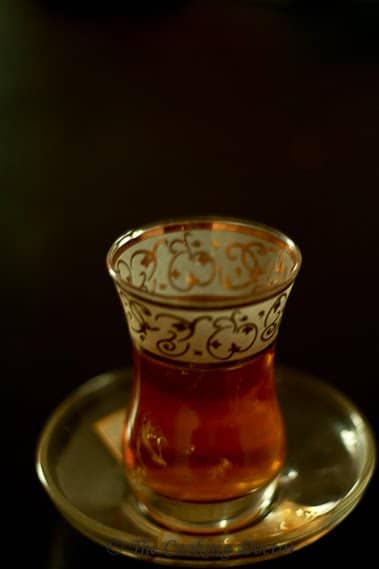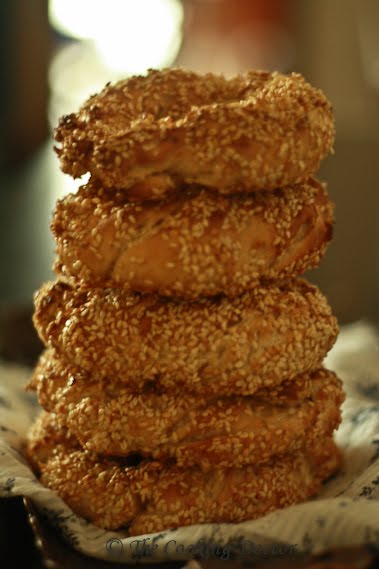 Those simple breads brought back reminiscence of the trip in a wonderful way, with the afternoon spent cherishing the bread and sorting out the photographs of the trip. I even made a list of recipes to try out, and hopefully if they turn out as good as the authentic version that made us pile the pounds, I shall post them here too:-)
Simit- Turkish Sesame ring bread
Recipe from Az Cookbook
For the Dough:
3 + 1/2 teaspoons active dry yeasts
Pinch of sugar
1/4 cup warm water
about 4 cups unbleached all-purpose flour
1 + 1/2 teaspoons salt
About 1 cup lukewarm water
1/2 cup molasses
1/2 cup water
For the Topping:
2 cups sesame seeds
Method
1. In a glass, dissolve the yeast with 1/4 cup water and sugar. leave it aside for 10 minutes.
2. Place the flour on a work surface or a mixing bowl. Make a well and pour the yeast, 1 cup lukewarm water and salt. Keep kneading until stiff dough is formed. Alternatively use a dough hook with free standing mixer and knead the dough until all is incorporated.
3. Cover the dough in a buttered bowl and let it rise for 2 hours or until double in size.
4. Divide the dough into 8 balls. Take each ball and form a long strip of dough, and twist around and overlap both ends together to form a ring.
5. Place each ring onto the baking tray and let it rise again for 45min to 1 hour.
6. Dissolve the mollasses with water. Dip each simit into the molasses, then dip onto a plate of sesame seeds, covering all sides.
7. Preheat oven to 170C. Bake the simits for 15 to 20 mins until golden brown.
8. Serve immediately, warm with cuppa tea.