I don't care what you're doing, if you have ever loved red velvet in any of its cakey forms, MAKE THESE NOW.
What's that? You're a busy lady with no time for whoopie pies? HAH, there's no such thing. Everyone has time for whoopie pies.
Lawyered.
What's that you say? You're on a diet? You still need these. It's okay, blame me, I'm used to being a terrible influence. Besides, I'm on a diet too.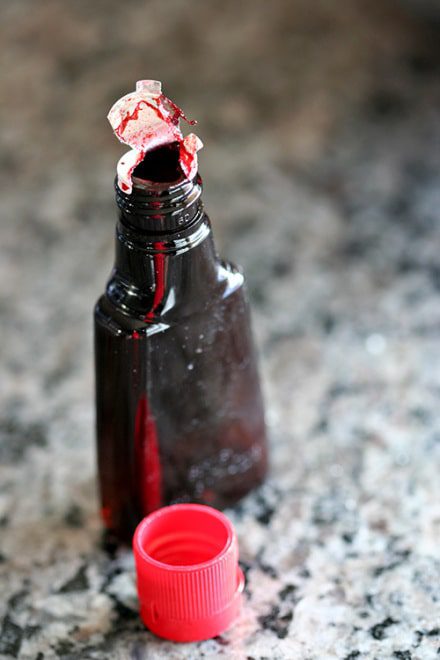 No seriously. I am. But everyone needs a cheat day occasionally. Especially us bakers, if we don't occasionally let go, we'll forget our true loves in this world.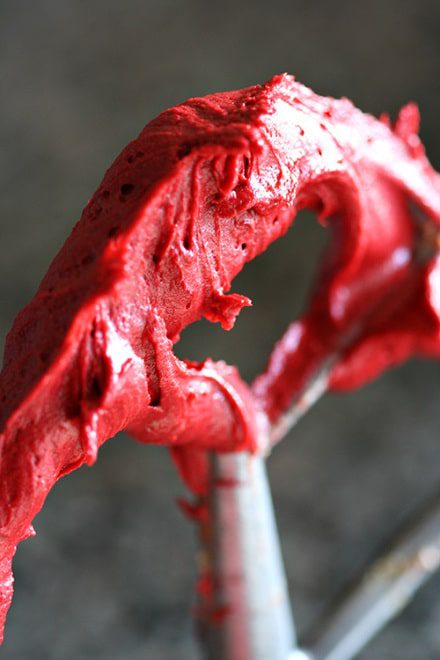 Fat and sugar.
And who can deny true love?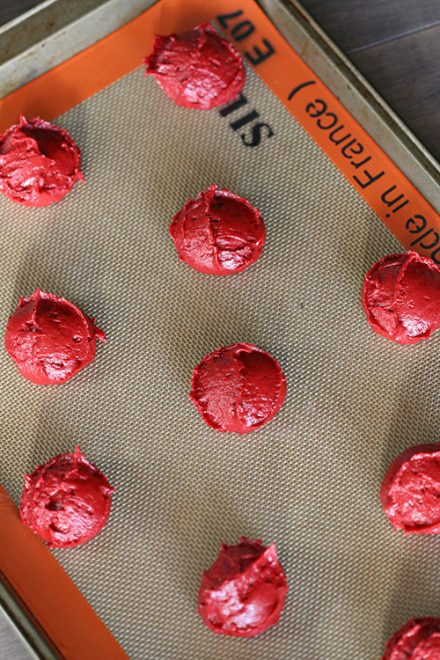 You just need rules about cheat days. Like one day a week. Otherwise every day will become cheat day, and that's no longer "cheat day", it's just abandoning a diet except with way more guilt.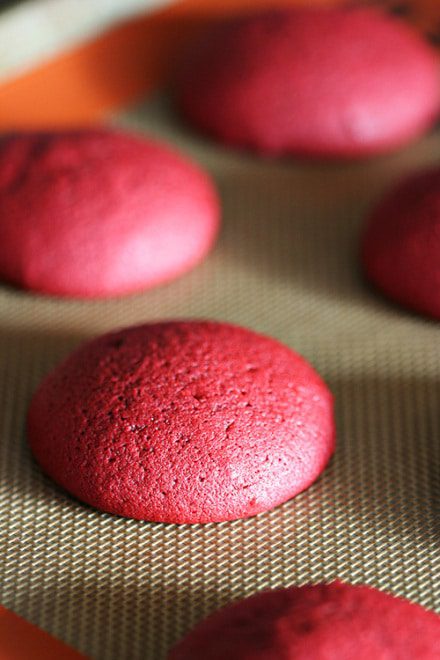 And besides, I like the size of my boobs. Yeah, that's right, I'm talking about the ladies.
I'm serious, too much dieting without a little occasional oomph makes me lose a little of my oomph.
That little extra "something" that only girls who consume full fat butter have.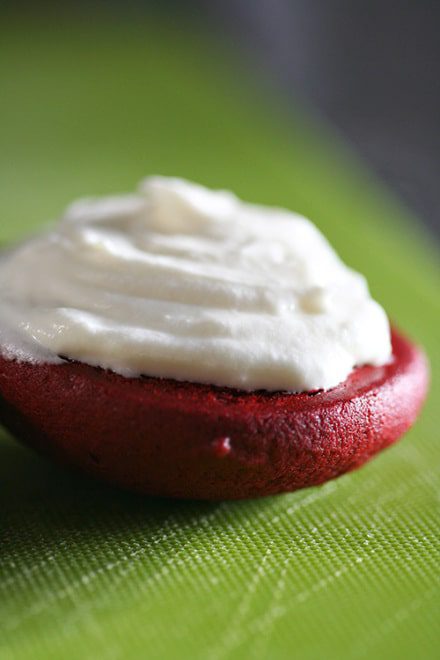 Curves. And a true understanding of butter and the joy of it.
Always remember ladies, if you're dieting to be healthier, that's wonderful, I'm right there with you, counting the occasional calorie. But don't become a stick figure.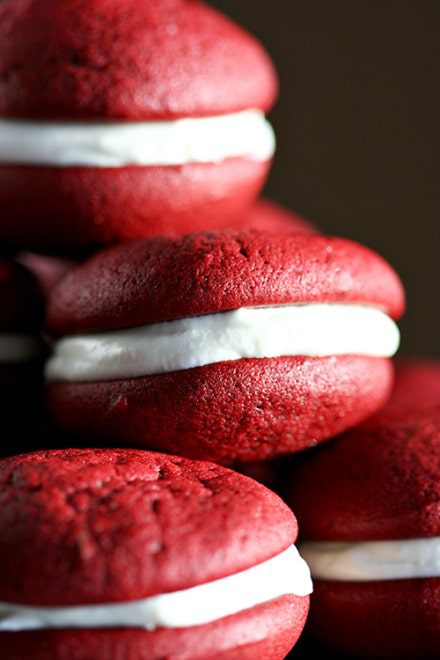 Some 25 pounds ago, I decided to lose 35 pounds. At 30 I felt great. At 35, something happened… I started to feel less sexy, because things I didn't really want to shrink, started to shrink. So I gained back 5. And it was just what I wanted.
I gained back 5+ more than that, hence my being temporarily back on the calorie count, but my point remains the same.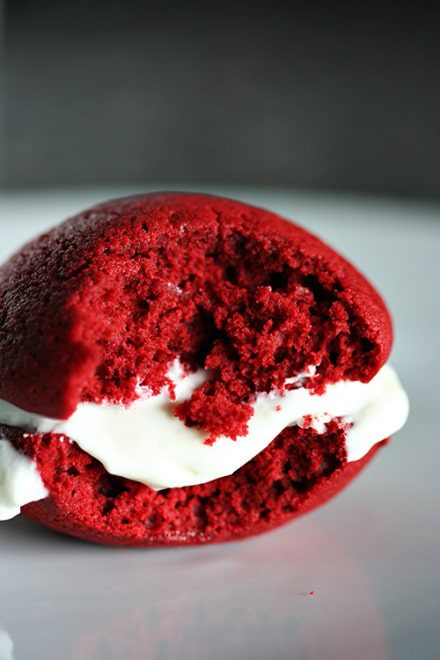 Be proud of your cupcake fueled boobs, chocolate padded hips and whoopie pie thighs.
You might miss them when they're gone.
Red Velvet Whoopie Pies
Adapted from Better Homes and Gardens
Red Velvet Shells
2 cups all-purpose flour
2 tablespoons unsweetened cocoa powder
1/2 teaspoon baking soda
1/4 teaspoon salt
1/2 cup butter, softened
1 cup packed brown sugar
1 large egg
1 teaspoon vanilla
1/2 cup buttermilk
1 1 ounce bottle red food coloring (2 Tbsp.)
Whoopie Pie Filling
1/4 cup softened butter
1 8 ounce package softened cream cheese
1 7 ounce jar marshmallow creme
Directions
Red Velvet: Preheat oven to 375 degrees F. Line baking sheets with parchment; set aside. In medium bowl combine flour, cocoa powder, baking soda, and salt; set aside.
In large mixing bowl beat butter on medium to high 30 seconds. Beat in brown sugar until light and fluffy. Beat in egg and vanilla. Alternately add flour mixture and buttermilk, beating after each addition just until combined. Stir in food coloring.
Spoon batter in 1- or 2-inch diameter rounds, about 1/2-inch high on prepared baking sheets, allowing 1 inch between each round.
Bake 7 to 9 minutes for 1-inch cookies or 9 to 11 minutes for 2-inch cookies, or until tops are set. Cool completely on baking sheets on rack. Remove cooled cookies from baking sheets.
Filling: In medium mixing bowl beat butter and cream cheese until smooth. Fold in marshmallow creme. (This took me awhile to completely integrate the fats and the creme, but it incorporated eventually!)
Assembly: Generously dollop filling on flat sides of half the cookies. Top with remaining cookies, flat sides down.