Red Curry Coconut Chicken
Got a taste for Thai? Here's a simple recipe that delivers the sweet and spicy flavors of many traditional red curry dishes. Don't feel tied into the chicken and vegetables listed below, this recipe is very versatile and can be adjusted to include your own favorite vegetables, steak, or even seafood.
Red Curry Coconut Chicken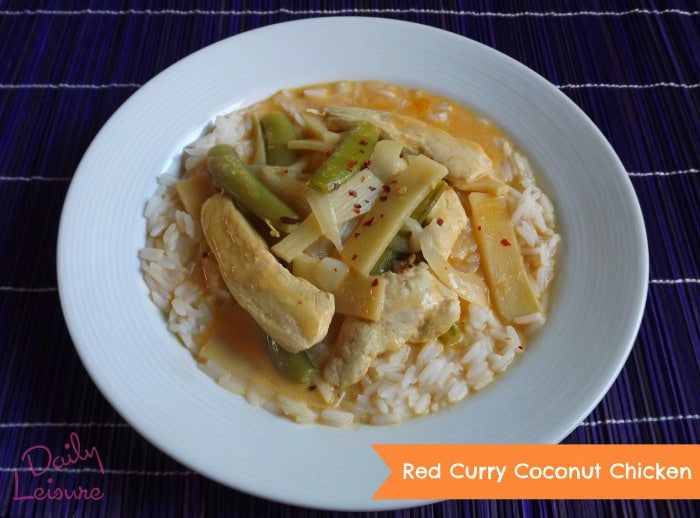 Ingredients
1 pound boneless, skinless chicken breast, cut into strips
1 8 ounce can bamboo shoots
2 cups snap peas
½ medium white onion, sliced
1 can coconut milk
1 tablespoon red curry paste
1 tablespoon fresh basil, finely chopped
1 teaspoon sugar
½ teaspoon salt
1 tablespoon fish sauce
Red pepper flakes
Jasmine rice or rice noodles
Instructions
Using a wok or large skillet, heat the vegetable oil over medium heat.
Add the onions and cook until they are barely translucent.
Stir in the coconut milk, curry paste, salt, sugar, and fish sauce and mix well.
Add in the chicken and remaining vegetables and bring to a low simmer.
Cook for an additional 5 minutes.
Check the chicken to be sure it is cooked through, and stir in the chopped basil.
Serve over cooked jasmine rice or rice noodles.
Top with red pepper flakes to serve.