It's hard to stay healthy when I'm a street food junkie by nature. But I try. I try as much as I could to add healthy ingredients and to cook something nutritious when I'm at home.
Recently I discovered Ragi or finger millets, a very healthy ingredient available in many forms like flour and pasta. I was intrigued and bought some Ragi Vermicelli home.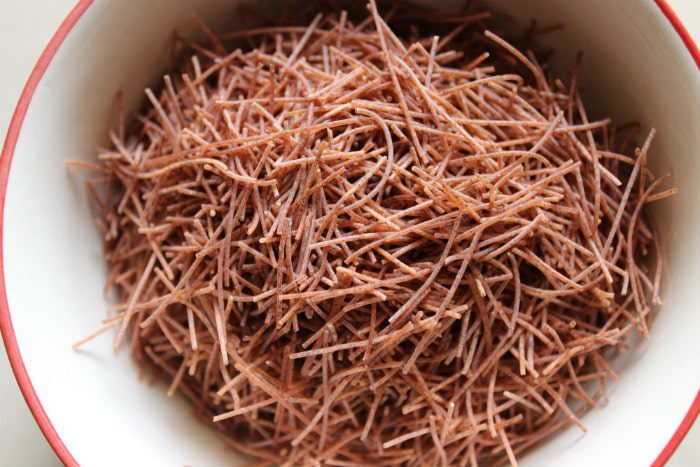 I saw so many possibilities to work with Ragi Vermicelli. I could make breakfast with it, add it in the soup or even make some dessert with it. But first thing came to my mind was salad because I just bought a beautiful garden cress along with it.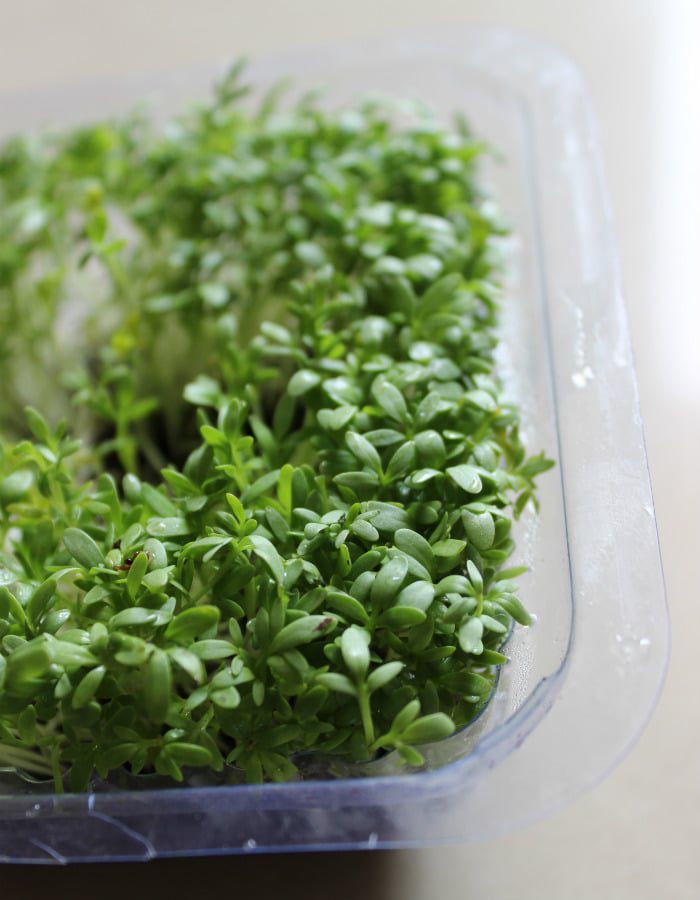 Spicy peanut sauce is whipped up in 1 minutes. Fresh and flavorful. I didn't add any oil in the dressing, just lime, chili, palm sugar and a pinch of salt.
Ragi Vermicelli with Spicy Peanut Dressing

Ingredients:

1 cup Ragi vermicelli

8 heirloom cherry tomatoes

1/4 cup fresh corn kernels

1 tbsp peanut butter

1 fresh red chili- chopped

Juice of 1 lime

1 ½ tsp palm sugar

A pinch of salt

2 tbsp warm water

Garden cress for garnishing

Preparation:

Wash Ragi vermicelli thoroughly. Put it in microwave safe bowl, sprinkle 4 tbsp of water on it, cover and microwave for 2 minutes. Remove from the bowl. Stir with a fork and keep aside.

2.  In another bowl, whisk together peanut butter, chili, palm sugar, salt, lime juice and warm water until the mixture is smooth.

3.  In a pan, stir fried fresh corn kernels with a little oil for 1 minute, turn off the heat and keep aside.
To assemble the salad, add tomato and cooked corn kernels into cooked Ragi vermicelli. Add the dressing and toss well. Put the salad on the plate and garnish with fresh garden cress.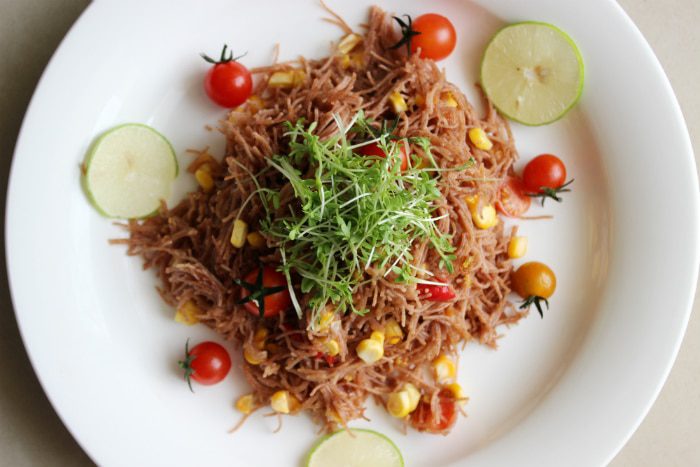 I'm in love with Ragi at the moment. It's so healthy and delicious. This salad is so fresh and flavorful. I will definitely cook it often and will try a lot more with this ingredient.
Love,