The heart-shaped Hachiya is the most common variety of persimmon. Unripened Hachiya persimmons contain very high levels of tannins, and are firm to the touch. If eaten before completely soft you will be left with a bitter taste that leaves your lips puckered for several minutes. However, the sweet, delicate flavor of fully ripened persimmons will have you craving each and every luscious bite. You will know when your persimmon is ripe when it becomes almost too fragile to hold and the stem can easily be pulled off revealing a gooey sugar rich center.

This smoothie is the perfect last act for the fall/winter fruit season, and will leave you with all the memories and joy that this Holiday Season brought you.
This Smoothie is completely Raw, 80/10/10 and is completely dependent on the freshness and ripeness of the persimmon, and depending on the size and sweetness of your persimmon you may need to change amounts and ingredients!
Persimmon Pie Smoothie
1 Very Ripe Large Hachiya Persimmon
1/4 of an Apple (Fuji, Honeycrisp, Gala)
Generous Sprinkle of Cinnamon or Pumpkin Pie Spice
1/2 – 1 cup Water
Optional- Small Handful of Tender Baby Greens (Spinach, Kale)
Optional- 1-2 Pitted Dates
Directions
Starting with a very ripe persimmon (Should be so soft, that if you press it, it will pop) pull the top stem off and add into blender, add in 1/4 of an apple and desired amount of water (and optional greens). Blend on high till smooth.
Taste test before pouring, add in more cinnamon, and optional dates for a bit more sweetness
Before enjoying top with more cinnamon, and dried mulberries or granola for a crunchy crust-like feel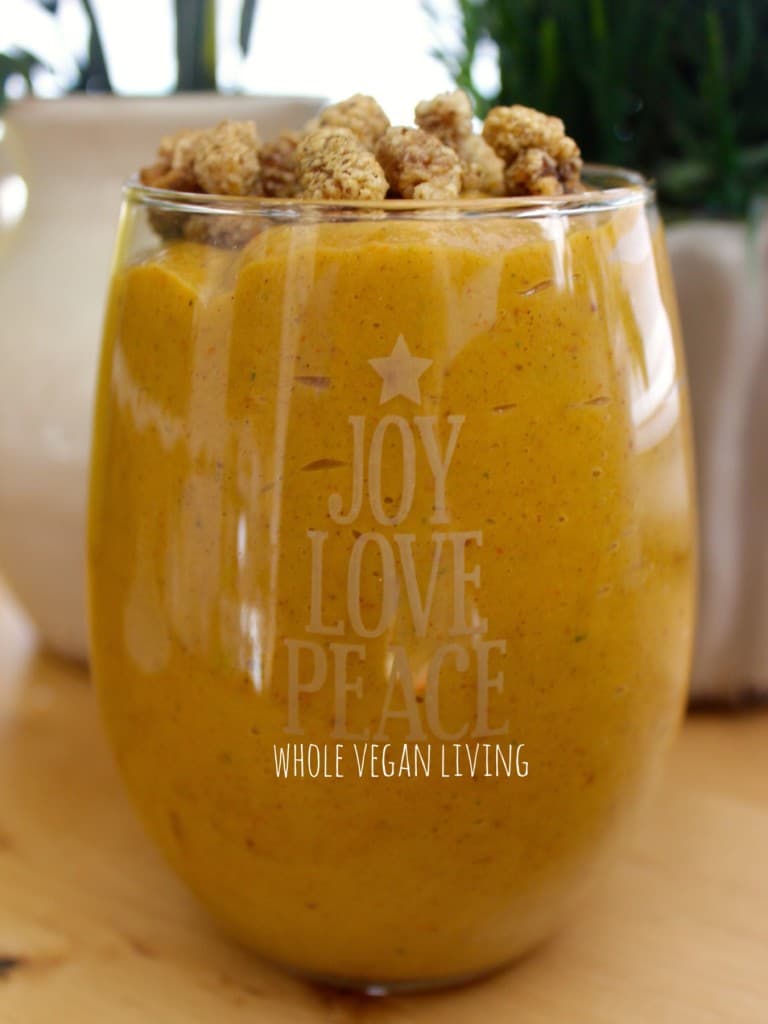 2020 is going to be the best year yet !!