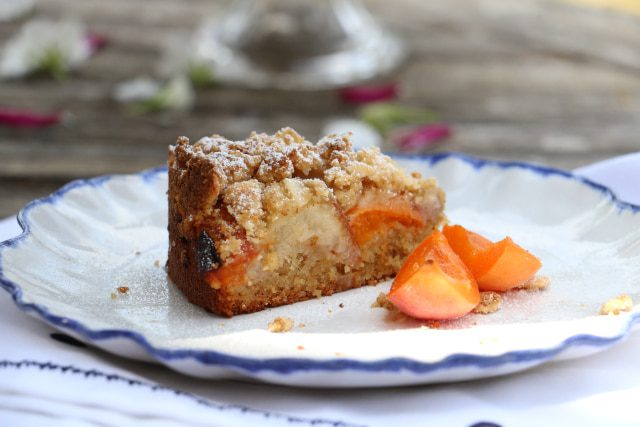 The warm weather is making me lethargic.
It's making me lay out in the park for hours on end. It's luring me onto the grass. I lie there, unmoving, with no thoughts or worries apart from the occasional whisper of what I should concoct for dinner later. I become thirsty and, after a few hours, need some shade. Although the little energy I have used already makes me even more mellow. So I remain in my spot until I reluctantly stand. I'm usually dazed at the feeling of being on my feet again. I miss my mashed down patch of grass already.
Every year, when summer rolls around the corner, I seem to forget what its like to spend the majority of your day outside. After a few abrupt meetings with butterflies and bumblebee's flying directly at me, I begin to fall in love with nature again. The feeling of soft stringy grass tickling in-between your toes and the sweet morning kiss of the sun on your skin as you eat your alfresco breakfast.
So many wonderful things come with wonderful weather; fruit being one of the more noteworthy. Peaches and Apricots are so beautifully ripe and sweet at the moment, perfect to brighten up a delicate sponge like this almond one. A crunchy, flaked almond streusel topping makes everything better. The crisp chunky texture offers variety from the soft yielding fruit and moist sponge. This cake is a delicate but easy choice without missing out on texture and flavour. Simply pair with some thick cream and a glass of ice-cold lemonade on a sunny afternoon.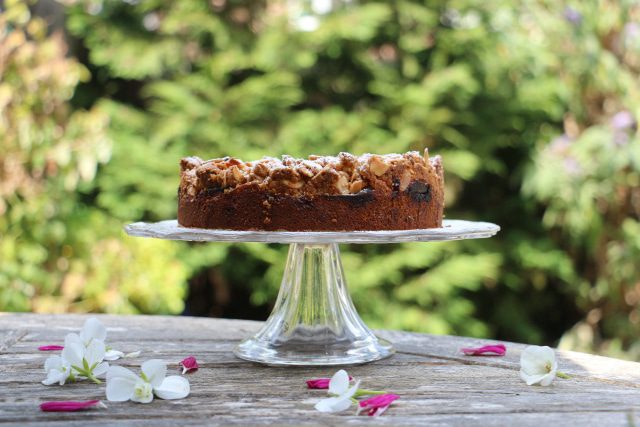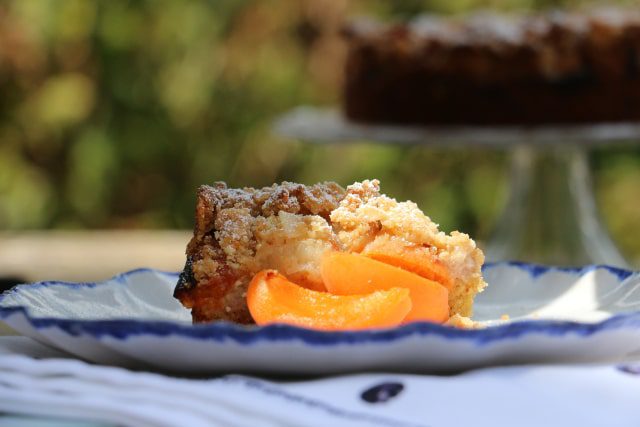 Ingredients – Makes one 8 inch cake – Recipe adapted from Delia's Cakes
60g self-raising flour
1 tsp. baking powder
50g soft light brown sugar
100g ground almonds
pinch of salt
50g unsalted butter, softened
1 egg
1 tsp. vanilla extract
3 tbsp. milk
3-4 ripe apricots
3-4 ripe peaches
Streusel topping
50g unsalted butter, softened
50g demerera sugar
40g flaked almonds
40g self-raising flour
40g ground almonds
Method
Pre-heat your oven to 180°C. Grease and line an 8 inch cake tin.
Place the flour, baking powder, light brown sugar, ground almonds and salt for the cake mix into a bowl. Add in the soft butter, egg, vanilla extract and milk. Mix together until combined. Spoon the cake mix into the prepared tin and smooth into one even layer.
Cut your apricots into quarters and slice your peaches. Lay these over the cake mix, alternating the fruit to create a layer. Leave to one side while you make the topping.
Place all of the streusel topping ingredients into a small bowl and, using your fingers, rub together to create a crumb. Sprinkle the crumb over the fruit layer so that it covers the surface evenly.
Bake for 45 – 50 minutes depending on your oven. Check the cake at 40 minutes and cover with aluminium foil if the topping is browning too quickly.
Once cooked, the cake should be golden brown. A skewer should come out clean (or coated in moist crumbs) when inserted into the centre. Leave to cool in the tin for 20 minutes before running a knife around the edge of the cake and taking out of the tin.