Orange Poppy Seed Pancakes are essential at any brunch gathering!
Welcome to Day #5! This week marks the fourth annual #BrunchWeek hosted by Terri from Love and Confections and Christie from A Kitchen Hoor's Adventures. We are so excited to have you join us this year as we celebrate Brunch and prepare for Mother's Day. This year we have 37 bloggers from around the country showcasing their best brunch dishes, from cocktails to cakes, breakfast breads, tarts, and quiche – there is something for everyone! Our amazing Sponsors have donated some great prizes for the #BrunchWeek giveaway. Thank you so much, Sponsors, for your generosity. We have an incredible giveaway below and we'd love if you would take a moment to read about it and what you can win!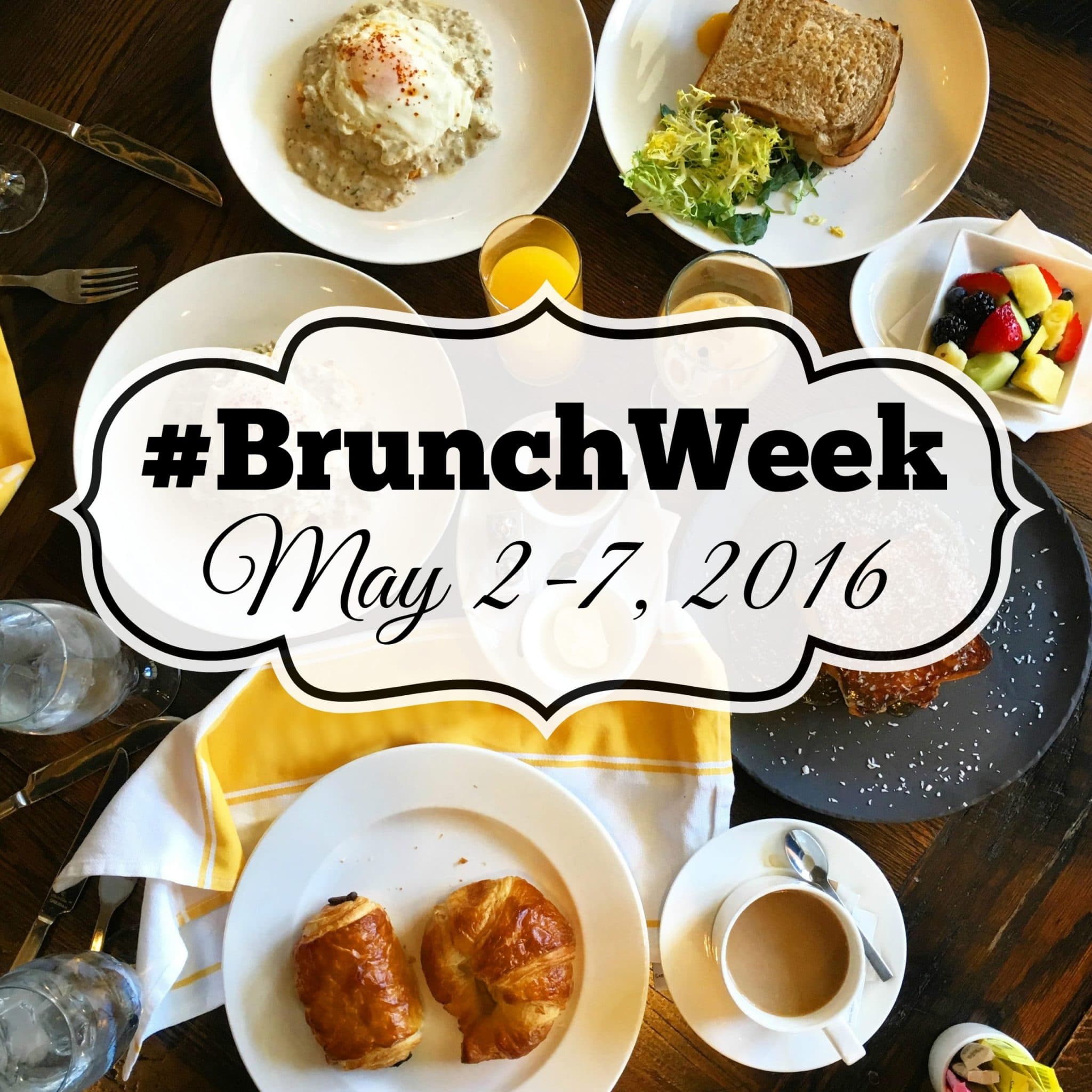 I am so thrilled to be able to participate with all these lovelies for this years annual #BrunchWeek!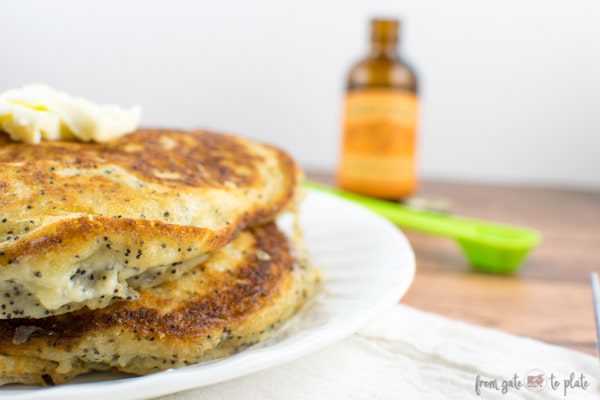 I love pancakes. Like I could probably eat pancakes every day. Not for every meal, but as long as you switch up the flavor of the pancakes I could eat them every day…. one thing is for sure though… it doesn't matter how many times I make them, I absolutely am horrid at flipping the dang things. I am just not a pancake expert. I think what I really need is one of those griddles instead of using a skillet and I'd get a long a whole lot better!
Also, not only am I horrible at flipping… but how in the heck do you take pictures of pancakes?! Like I was really thinking I was improving with my food photography and then I throw pancakes in the mix?! Ugh what was I thinking?! Killed my ego
Regardless though… these pancakes are delic! They really are a must for your brunch menu. There's just the right about of orange flavor, using Nielsen-Massey Fine Vanillas & Flavors, Pure Orange Extract. The poppy seeds even give it a nice little texture. These use buttermilk and orange juice for the liquid as well and as long as you don't over mix the batter… they come out super fluffy!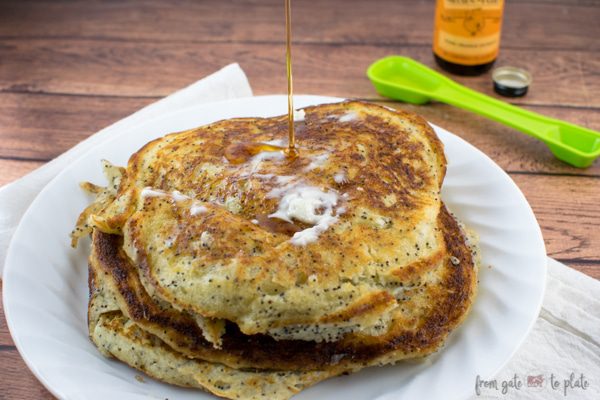 Orange Poppy Seed Pancakes
Ingredients
1 cup all-purpose flour
1/3 cup sugar (Dixie Crystals)
1 1/2 teaspoon baking powder
1/2 teaspoon baking soda
1/4 teaspoon salt
1 cup buttermilk
1/4 cup orange juice
1 orange, zested
3 tablespoons butter, melted
1 egg
1 1/2 teaspoon orange extract (Nielsen-Massey)
1/8 cup poppy seeds
Butter
Instructions
In a medium bowl, mix together all the dry ingredients.
In another medium bowl, mix together the wet ingredients.
Pour dry ingredients into wet ingredients and mix JUST until combined (it will be lumpy).
In a skillet or on a griddle, melt a teaspoon or so of butter and laddle pancake batter into hot skillet.
Cook, browning on both sides, roughly 2-3 minutes on each side.
Repeat with remaining batter.
Serve with warm syrup!
Notes
**Yields roughly 4-6″ pancakes.