Yes, I'm aware I posted about scones last week. I promise this will be my last scone post for a spell (unless I make something really amazing).
I had a post set for a grilled cheese sandwich but then Heidi from FoodieCrush posted about this amazing recipe contest and I decided to delay that post and really perfect it. My blog schedule has been turned topsy-turvy and I'm OK with it.
So until then, let's get into these oatmeal chocolate chunk scones.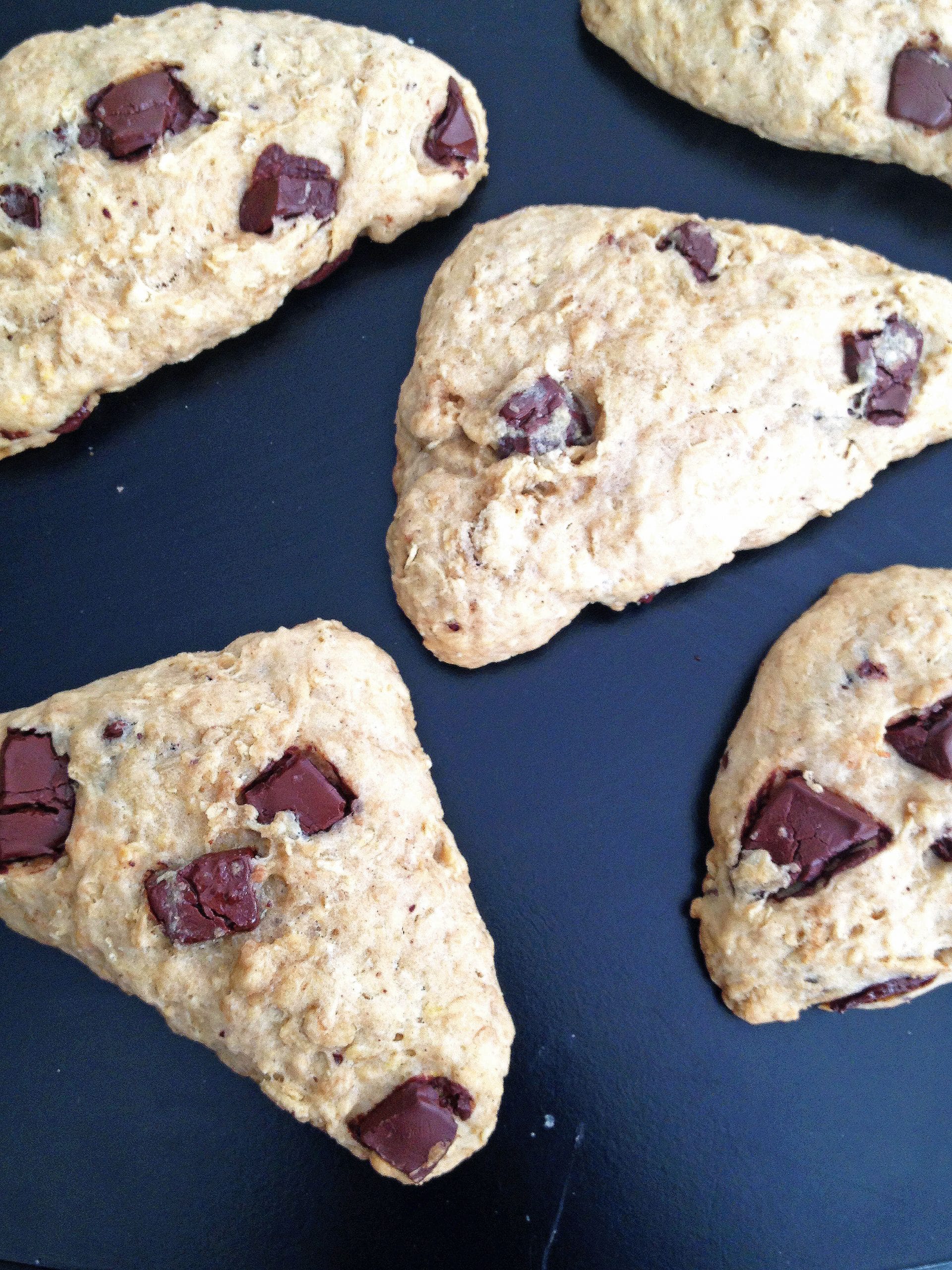 Think oatmeal chocolate chip cookies colliding with scones. Near same ingredients but in the form of a fluffy, chewy, sweet scone.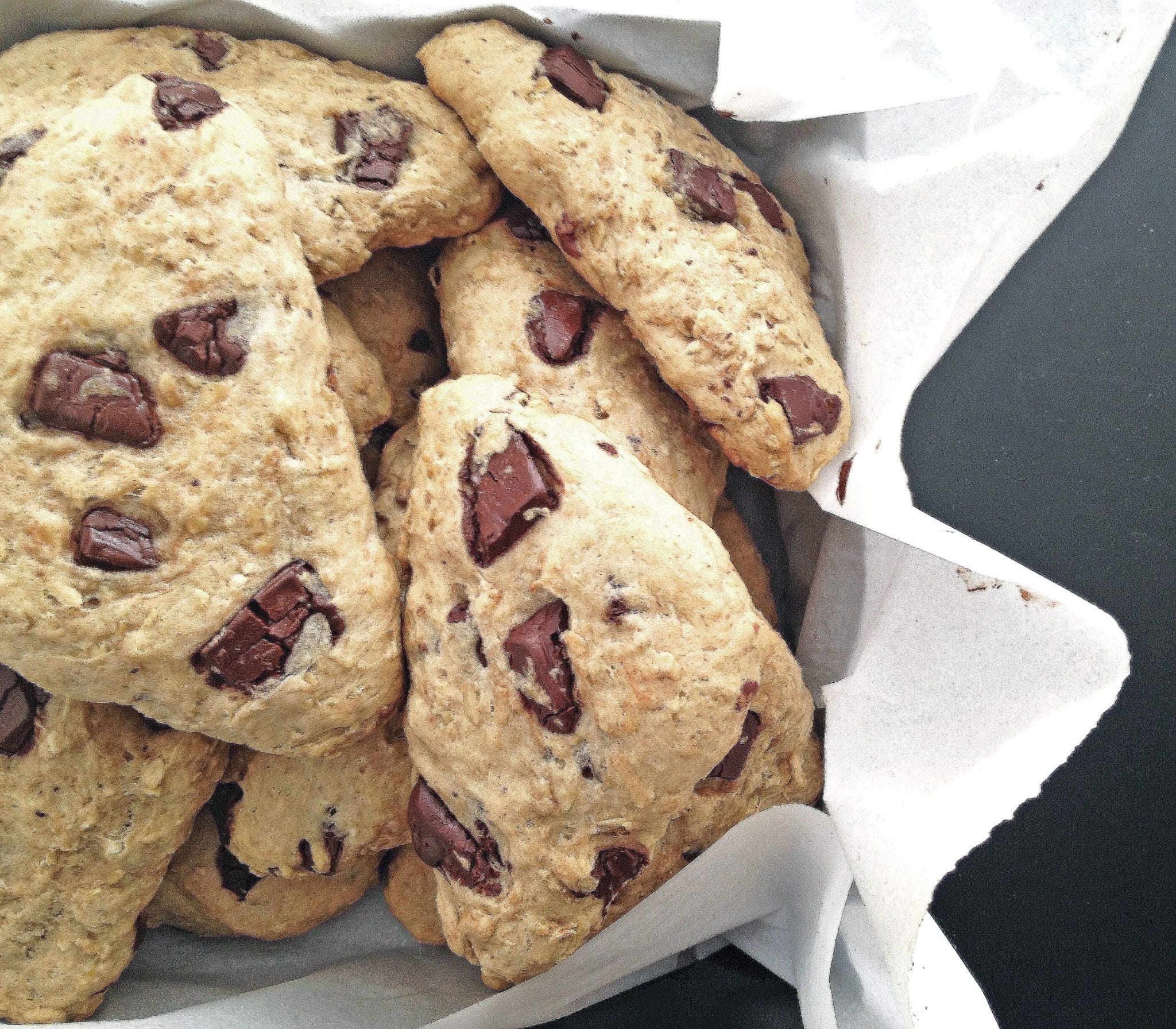 OATMEAL CHOCOLATE CHUNK SCONES
YIELDS: 12 scones
3 c bread flour
3/4 c light brown sugar
1 tablespoon vanilla extract
1 teaspoon baking soda
3 eggs
2 tablespoons Greek yogurt
1/4 c sugar
2 sticks butter
1 c rolled oats
2 chocolate baking bars (I used Ghirardelli 60 percent cacao
DIRECTIONS
1. Preheat oven to 400 degrees.
2. Soften butter stick in microwave (or stovetop) for 30 seconds.
3. Mix flour, brown sugar, baking powder and salt in bowl.
4. Add eggs, vanilla, Greek yogurt to mixture and continue stirring.
5. Chop chocolate bars into desired chunk sizes and add into batter along with oats. Dough should be thick consistency.
6. Line baking pan with parchment paper.
7. Tear off dough balls and shape into half triangle shapes using either hands or back part of a spoon. Place onto parchment paper.
8.  Put in oven for 15-16 minutes. Take out of oven and let cool.