I am trying my best to eat healthy and happy at the same time. I add more veggies and fruits in my die now. It's a small change, but I do enjoy the varieties of fresh produce the locals have to offer.
I'm not really sure if I have shared this recipe with you already, but I think I have make this dressing many times so you probably understand the flavor profile of it. This salad is my all-time-favorite salad. It's easy to whip up. You can add any type of protein you like, or if you prefer a vegan dish, you can try it with tofu or beans. I can have this salad with anything. It's healthy, fresh, and so quick to make.
Noodle Salad with Mushroom and Boiled Egg
Ingredients: (for 2 servings)
1 bunch of salad green- sliced
A handful fresh coriander leaves
A handful fresh mint leaves
1 carrot- julienned
1 cucumber- julienned
1 cup bean sprouts
For Mushroom:
200 gm mushroom- sliced
2 cloves garlic- minced
Soy sauce to taste
1 tbsp oil
For dressing:
3 tbsp sugar
3 tbsp vinegar
1 tsp salt
1 fresh red chilli-chopped
½ tsp soy sauce
Other Ingredients:
Cooked rice vermicelli
Toasted Peanut and toasted sesame seed for garnishing
2 boiled eggs
Direction: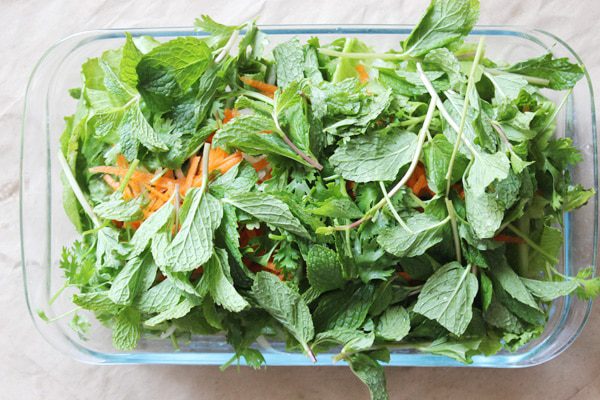 Prepare your salad greens, mix all of them together and keep aside.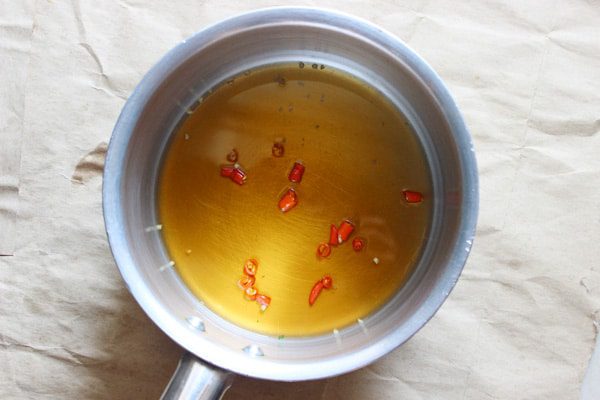 For dressing, combine sugar, vinegar, salt and soy sauce in a small sauce pan. Bring to boil and turn off the heat. Add fresh red chili and keep aside.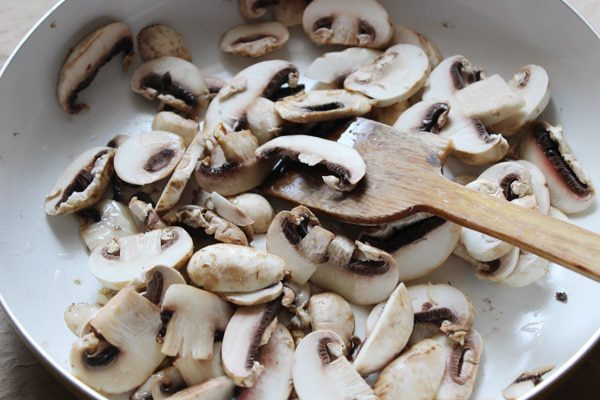 For mushroom: in the pan, sauté mushroom with garlic in a little oil and season with soy sauce, then stir for about 3 minutes or until the mushroom is soft.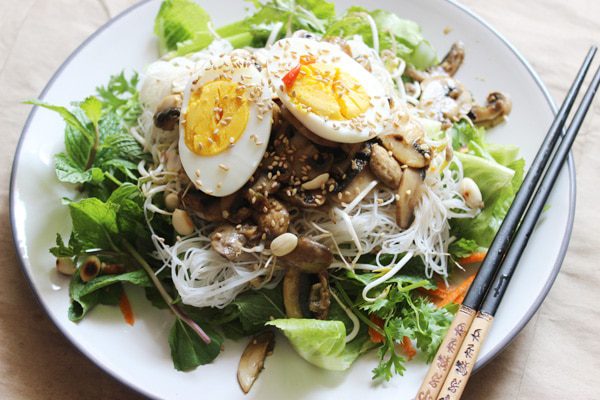 To assemble, spread the salad greens and other veggies on the plate. Add noodle, mushroom and boiled eggs. Add the dressing and garnish with peanut and sesame seeds.
Love,