This may sound strange but I have a Mulberry tree phobia! Yes, that's right, the fresh green bush of mulberry tree scares the pants off me. First, I should try to give the rational explanation to my weird anxiety. My grandmother makes silk, she's the famous craftsman of the most pure and natural silk anyone would ever seen. She raises silkworms and grows mulberry leaves to feed them. Everything is from scratch, from worms to cocoons to fine fabric. I don't like mulberry tree because silkworms are feeding on its leaves.
Technically, her silkworms do not live in mulberry trees, but my grandmother picked the leaves from the tree and feed them at home. Still the sight of those worms in the green leaves damaged me permanently that only the single leaf of mulberry tree makes my skin crawl.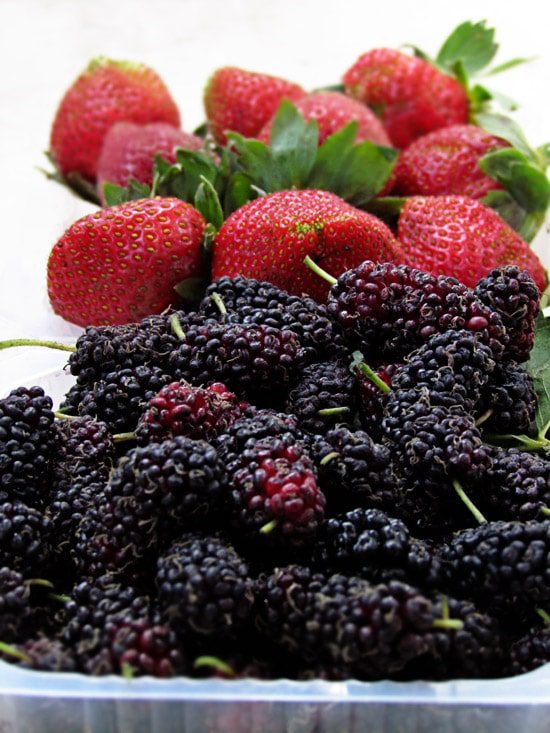 But then… it's the entirely different story with mulberry. I love mulberry. I had never visited my grandmother's mulberry plantation but I regularly indulged in juicy mulberries she sent me. Those beautiful deep red and black gems, basketful of them, all vanished into my mouth, a handful after a handful. These pretty berries are not just tasted good, but they're packed with antioxidant agent, vitamins, minerals and very low in calories.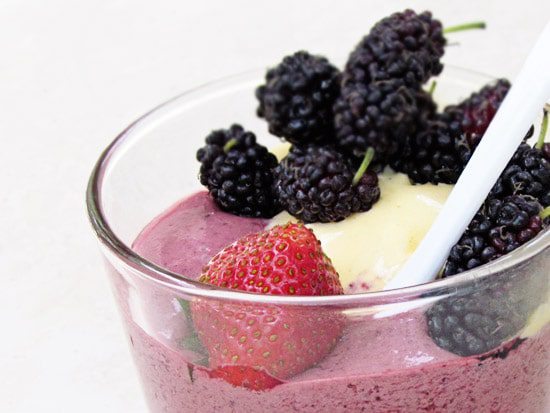 Here is a recipe you are going to love. Mulberry, strawberry and mango ice-cream shake together. It's a perfect summer slurpy, very fresh, healthy and delicious.
Mulberry and Strawberry Shake

Ingredients (2 servings)

1 cup strawberries

1 1/2 cup mulberries

4 scoop mango ice-cream

Preparation:

Blend everything together until smooth. Top with more fresh berries and ice-cream.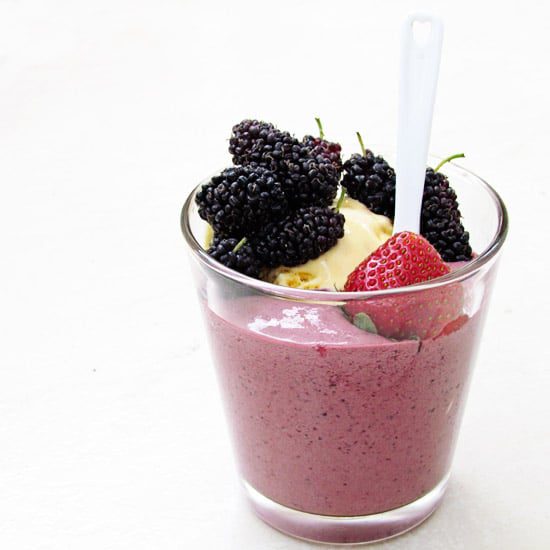 Now look at it… so colorful, deep and rich. We drink, we scoop, we slurp, and we even lick. It's so fresh and yum.
Take care