For those who read my last post about SF Food Wars, someone postedthis lovely photo of our creations. I'm still dead by the way, and it took way too much energy to unpack my car and move all of my baking stuff (including the KitchenAid Mixer–we had two, blue and red). But my dad decided to hop off to Las Vegas, leaving me to man the kitchen. This was a great opportunity to showcase my love of all food that is delicious, simple, quick and fresh. We try really hard to keep a lot of fresh vegetables and fruit in the house, which makes cooking that much easier. I'm pretty sure my lack of healthy cooking in law school was due to the lack of fresh (and not overripe) ingredients in the Midwest, as I cooked a lot in undergrad even when I was just as pressed for time. Thus, I have come to the conclusion that cooking isn't about time, but instead it is about the availability of the right kinds of ingredients in your region and your home. Seriously–it only takes five minutes to clean, cut and steam fresh vegetables if you have a microwave and another ten to cook a piece of fish or chicken.
So my regular readers know I love ethnic markets for vegetables, but what they don't know is that one of my favorite places in the entire world is a grocery store namedBerkeley Bowl in, of course, Berkeley, California. The Bowl boasts an extremely large produce section that carries multiple varieties of everything they stock. Mushrooms? 15. Tomatoes? 7. Mangoes? 6. Cauliflower? 3. Most things are available to buy in bulk, allowing you to buy as little as an ounce of sunflower sprouts. They also have a large bulk food section with unique flours, granolas, seeds, nuts and even pastas and loose tea leaves. Given my love, I had to make a stop on my way back home yesterday. The Bowl has recently expanded to a West Berkeley location that is much larger and has decent parking. I was seriously in heaven. I purchased tons of squash for 39 cents a pound, leeks, tomatoes, mushrooms, couscous, barley and chickpea and soy flours. I am so going to make falafel this week. If you're in the area be sure to stop by and revel in its amazingness.
Before I get to the main event, I just want to say that I am very excited that my garden is looking great. We grow tomatoes every year, but had to use pots this time to let the soil rest. The variety we chose has some green tomatoes already! And my basil, mint, rosemary and thyme are also thriving.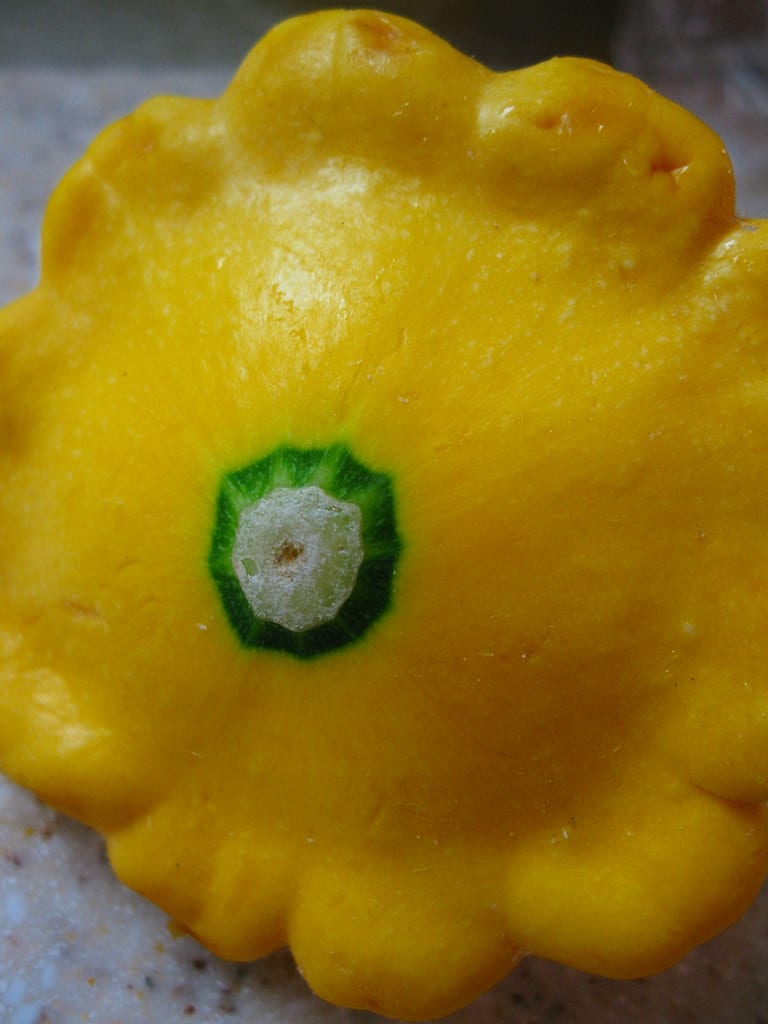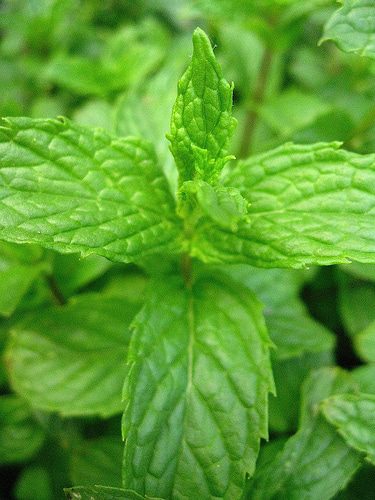 Tonight's vegetable was an ode to Berkeley Bowl, as I cut up some of the squash and cauliflower I bought and oven roasted them. Besides steaming, this is the easiest way to cook veggies. Just cut everything up, drizzle with olive oil and sprinkle with Kosher salt. Then cook in an oven set to 400F for 20 to 30 minutes, depending on the vegetable. I like to use the broiler for a few minutes at the end to give some color.
Minted Couscous (Serves 4)
1 cup couscous
1 1/4 cups chicken or vegetable broth, or water
1/2 cup fresh mint, chopped
1 tsp. crushed red pepper
2 tsp. paprika
1. Bring liquid to a boil and remove from heat. Then add in couscous, making sure it is covered by liquid. Place towel over pot and let sit for five minutes until the couscous has absorbed the liquid. Fluff with fork.
2. Add mint, red pepper and paprika to fluffed couscous, taking care not to mush it. Adjust to desired taste.
Chopping the mint is the extent of your work for this dish.
Lemon Garlic Chicken
2 boneless, skinless chicken breasts
4 cloves of garlic, minced
1 Tbsp. lemon zest
2 Tbsp. lemon juice
1/2 medium yellow onion, chopped
pepper
Marinate chicken in all of the ingredients for at least two hours and then cook. I'd suggest rubbing the garlic and zest into the chicken, and then placing it in a plastic bag with the rest of the ingredients.