If there is one thing I regret not doing whilst I was still in the UK, it would be making time for apple picking. How things were taken for granted, and yet missing them out when the opportunity is no longer there! Whilst it will take some time to taste the gorgeous flavours of freshly picked apples from an orchard, we are not short of apple recipes at home. Usually we enjoy them just on its own, but a lot of purchases have gone into fruit tarts, galette or these simple but irresistible mini cakes. When I have more time at hand during weekends, I would make jars of applesauce as what better to flavour the pancakes and muffins but with this simple homemade stuff.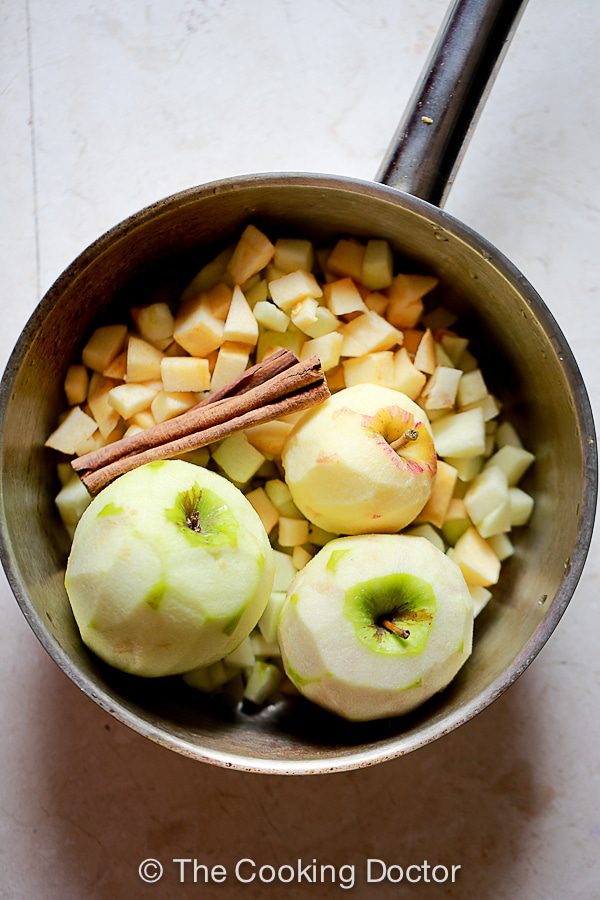 I first discovered the versatility of homemade applesauce when we introduced food for our little muffin. She was the reason for my applesauce adventure. That was more than three years ago. I somewhat missed that babyhood, and the daily apple stewing has now been reduced to perhaps just once a month? As my daughter grows older, she has stopped enjoying the applesauce on its own but loves it as part of pancakes or even to spread her sandwiches. Applesauce is also a good alternative to butter. I have replaced butter with applesauce in a lot of pastries and cakes, with astounding results and really, really moist cakes and brownies.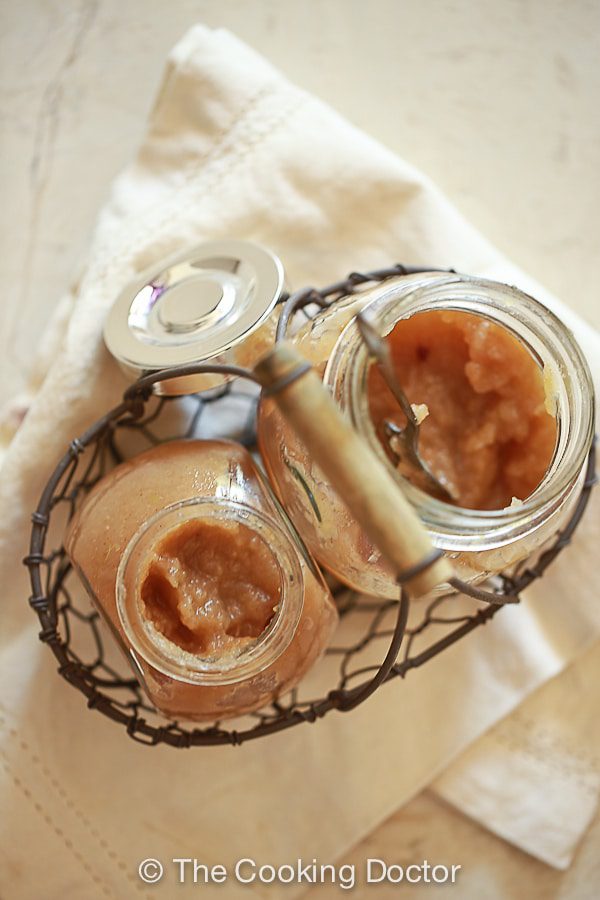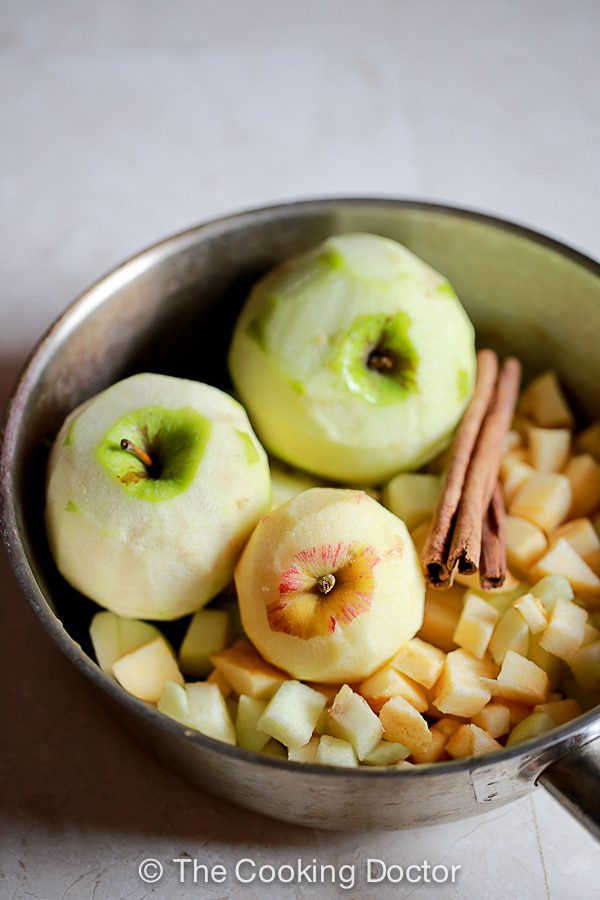 You wouldn't believe how easy it is to make your own applesauce. I usually mix and match the green, tart Granny Smiths with lady pink or royal gala variety. Sweeten it with honey or sugar if you like, but I always prefer it unsweetened. Add a dash of cinnamon and stew them until mushy, enjoy them as chunks or puree them until smooth, either way it is delicious.
Homemade Applesauce
Make some applesauce for baking and also for baby first food .
Ingredients
3 Granny Smiths apples
2 pink lady apples
1 cinnamon stick
1 tsp cinnamon powder
Instructions
Peel and diced the apples.
Throw all the ingredients into a sauce pan or a heavy bottomed pan.
Add a dash of water and stew on low-medium heat until apples are mushy.
Discard the cinnamon stick and puree until smooth.
Store in jar with lid, refrigerated for up to a week or frozen for 3 months.
For baby food, divide them into ice cubes and thaw as needed. Reheat if necessary.
Notes
* For baby food, divide them into ice cubes and thaw as needed. Reheat if necessary. Applesauce is one of the best first foods as it is low in allergenic properties making it suitable for weaning.