These quick little candies are sweet and salty, crunchy, and oh-so good!  They whip up in minutes and make a great last minute gift.  Plus they consist of four ingredient you can get almost anywhere.  Easy, easy, peasy!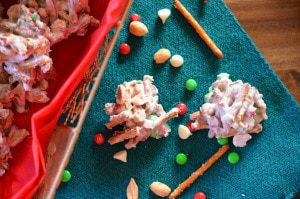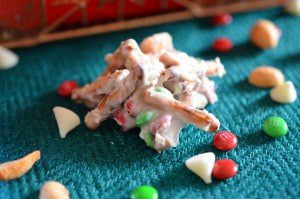 Holiday Clusters
1 1/2 cups white chocolate, melted
1/2 cup M&M Candy, we used holiday mini's
3/4 cup salted dry-roasted peanuts
1 1/2 cups thin pretzel sticks, broken in half
DIRECTIONS: Melt chocolate in microwave – we used chips and melted them at 50% power for 2 – 3 minutes, stopping halfway through to stir.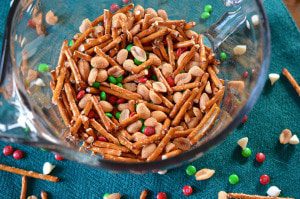 Combine other three ingredients in a large mixing bowl. (You can reserve candies to sprinkle on top for color, if so desired…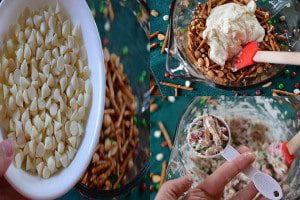 Add melted white chocolate; stir to coat.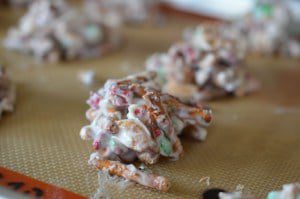 Scoop out in 2 Tbsp – 1/8 cup sized portions on wax paper or silpat and allow to setup, about 5 – 10 minutes.  Serve or store in an airtight container and giveaway later!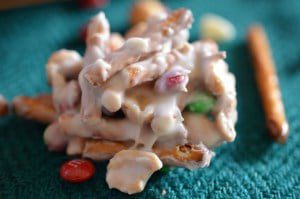 Last minute lovin' sans oven,