Have you tried a lasagne roll up yet? If not, your in for a treat! I rarely make the traditional layered lasagna. I just love with the roll ups how you can bake as many as you want, then freeze the remainder to bake later. They make perfect serving sizes, and they all come out uniform in sauce to cheese ratio!
There is nothing better than a delicious homemade Lasagna. This lasagna has been a family favorite, since I went vegan back in 2011. It is loaded with layers of perfectly spiced marinara, and a simple "ricotta like" cheese made from garlic hummus and tofu!  Part of what makes this recipe so great, is that the ingredients used are totally basic; you don't have to hunt down fresh basil and heirloom tomatoes, for a slow cooker marinara, or make a 10+ ingredient vegan ricotta cheese.
Most likely you already have all the ingredients in your kitchen and you can have this on the dinner table tonight!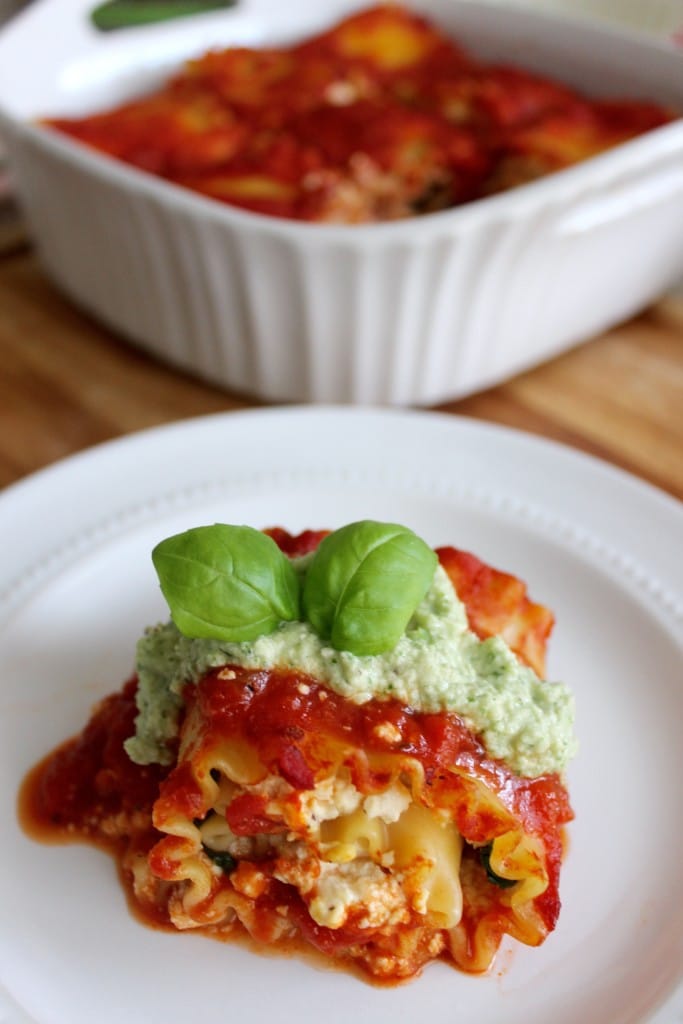 I'm sure everyone has their own favorite go-to lasagna recipe, but I'd just like to offer this as – The Best Lasagna Ever!
Easy Lasagne Roll Ups
8 lasagne Noodles
Vegan Ricotta – Recipe Below
1 Jar of Marinara
2-3 Cups Chopped Spinach
No-Oil Pesto – Recipe Below
First thing you want to do is boil your lasagna noodles till they are al dente.
While your noodles are boiling, make your tofu ricotta. Drain out as much of the water as you can from the tofu. If you have a tofu-press you can use it but not necessary. The intensity of the hummus might vary from brand to brand, so make adjustments to the garlic and spices if needed. My favorite brand for a garlic hummus would be Target's brand "Simply Balanced"
For the marinara I like to use a "No-Salt" sauce – Sprouts has a fantastic line of pasta sauces!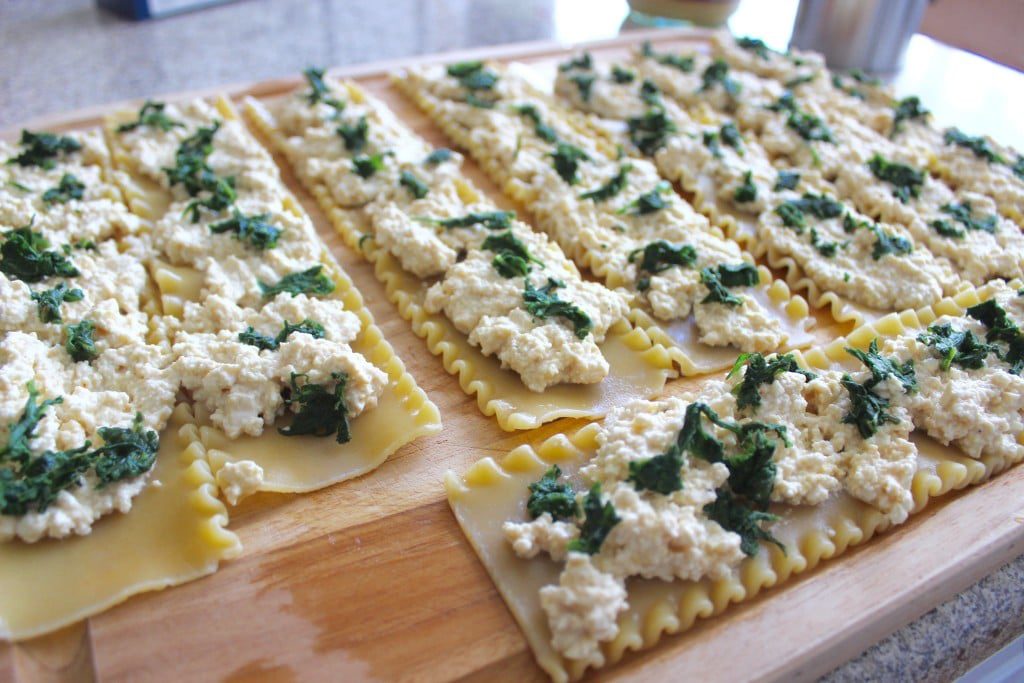 Tofu Ricotta
1 Block of Firm Tofu
1/2 Cup Garlic Hummus or Plain Hummus + 3 Cloves of Garlic
1 Tbsp Nutritional Yeast
Pinch of Paprika
Cracked Pepper to Taste
No-Oil Pesto
1 Small/Medium Zucchini Peeled and Diced
1 cup Basil Leaves, Tightly Packed
1/2 Cup Pine Nuts
1 Tbsp Lemon Juice
2-3 Cloves of Garlic
Pinch of Nutmeg
Optional – A few sprinkles of a Garlic & Herb no salt seasoning – Personal Favorite -Simply Organic "Garlic and Herb" it has a touch of lemon peel which makes it pop
Buy on Amazon -Here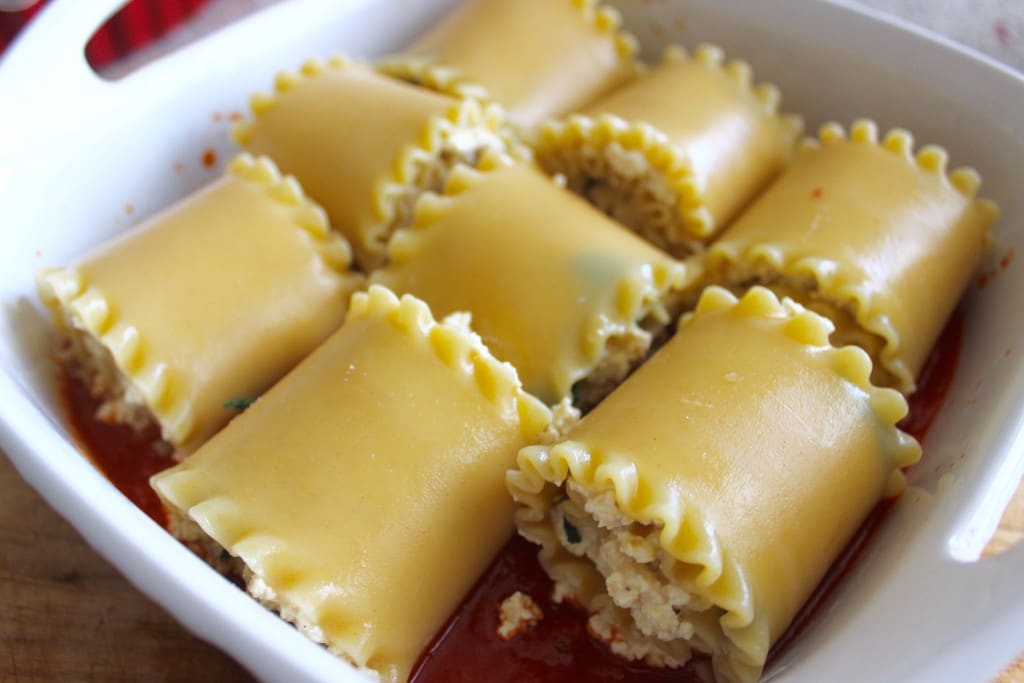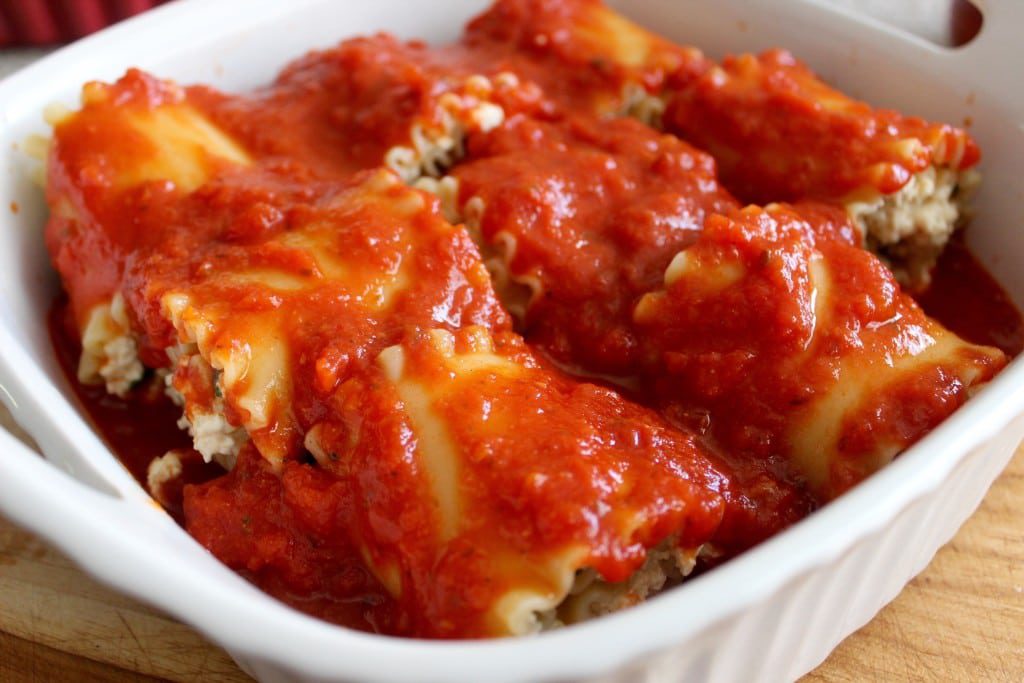 Directions
Pre-heat the oven to 350 degrees.
Get a large pot of water boiling, when it comes to a full boil, add the lasagna noodles and cook until al dente. Drain, and lay the lasagna noodles on a clean surface, so they don't stick together.
Prepare the Tofu Ricotta: In a large bowl, crumble drained tofu with a fork until it resembles the texture of ricotta cheese. Add in hummus, nutritional yeast, and season to taste. Mix until a creamy, ricotta-like texture is achieved.
Sauté 2-3 cups of spinach and drained out as much excess liquid as possible.
Place a few tablespoons of filling on each noodle and spread to cover from edge to edge. Top with spinach, the filling does not need to be thick.
Pour about 1 cup of marinara sauce at the bottom of a casserole dish. Roll the noodles up and place in the prepared casserole dish. Repeat until all of your filling is gone.
Pour more marinara sauce over the rolled noodles making sure to cover all surfaces. The sauce will keep the noodles hydrated and soft while baking
Cover the dish in foil and bake for 30 minutes, or until the noodles are fully cooked.
Prepare the Pesto: Combine all of the pesto ingredients in a food processor, and blend until completely smooth.
Serve hot with a dollop of Pesto
Divide into individual portions and refrigerate or freeze
Enjoy
I love the leftover lasagna the next night for dinner, its always good if not better then the night before! I swear something magical happens to sauce and noodles overnight !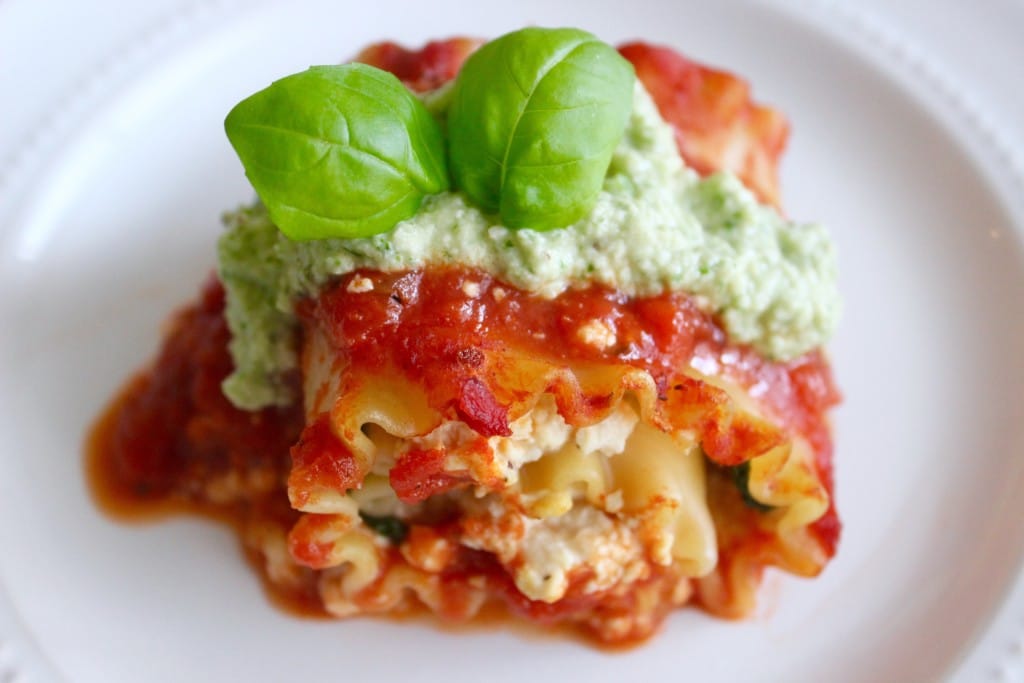 **Note I am not sponsored by any brands mentioned, this recipe is purely based on my love for sharing vegan products!!
Please share to support my blog, and it helps support the vegan community, by exposing more people to how easy and delicious eating cruelty-free can be !!
Make sure you are subscribed to get posts straight to your inbox, and follow me on Instagram and Facebook
Please comment below if you try this! Use Hashtag #wholeveganliving so I can see all your pictures!!!
Thank you !! Hope you Enjoy !!