I used to work at a big company that had this amazing cafeteria, unfortunately the company wasn't as amazing as the cafeteria so I'm not there anymore.  But occasionally on their salad bar they would serve these grilled caesar salads that were soooo delish!
Now, I love a good caesar salad.  My fiance and I make this caesar salad almost once a week.  We've made it so much that he even knows the recipe by hearts, which if you knew him, is a miracle in itself.  But there's something about the flavor of grilled romaine that just hits the spot.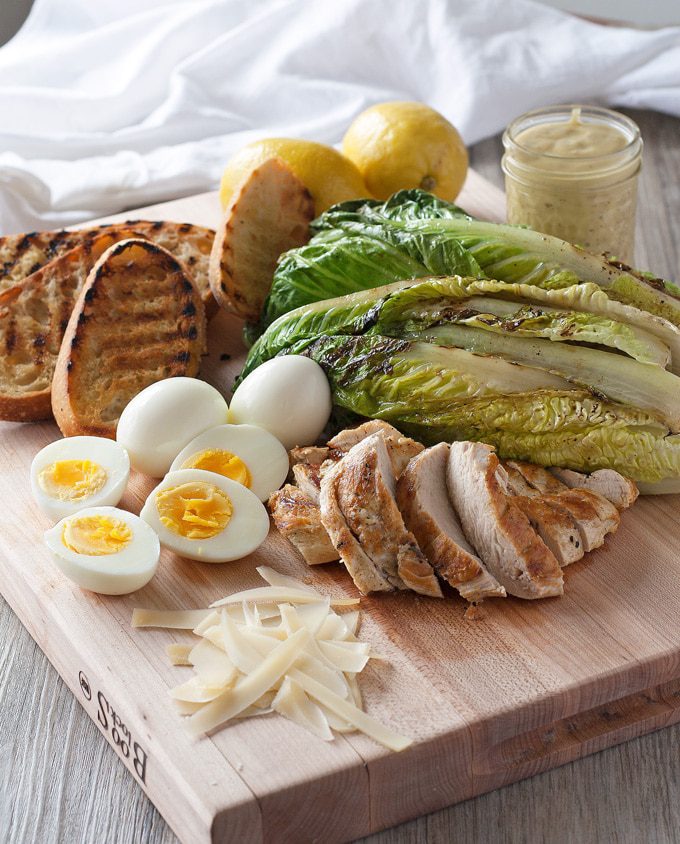 Now this salad I made entirely on a grill plate (mostly because I was too lazy to pull out our grill), which made for an easy, delicious dinner.
I first grilled the bread, to  make nice toasty croutons, then I grilled up the romaine, and followed it with the chicken.  I grilled this until the outside was a nice golden color with some char and was done throughout.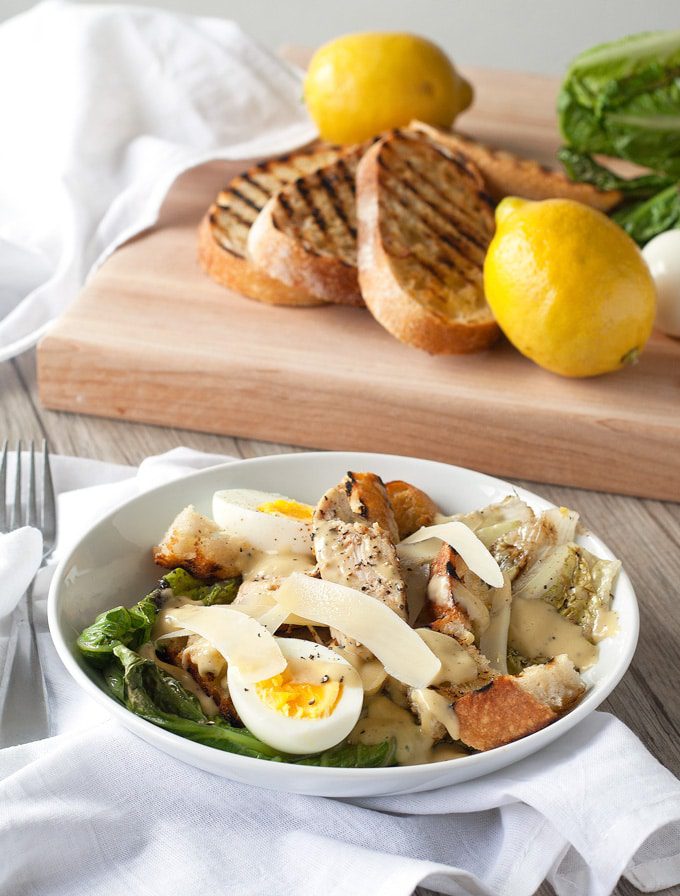 Once you've done this and whipped up your favorite caesar (or bought your favorite brand), you simply throw it all together and top it with a little shaved Parmesan and a grind or two of fresh pepper.  Seriously, so quick and so easy but with incredible flavor.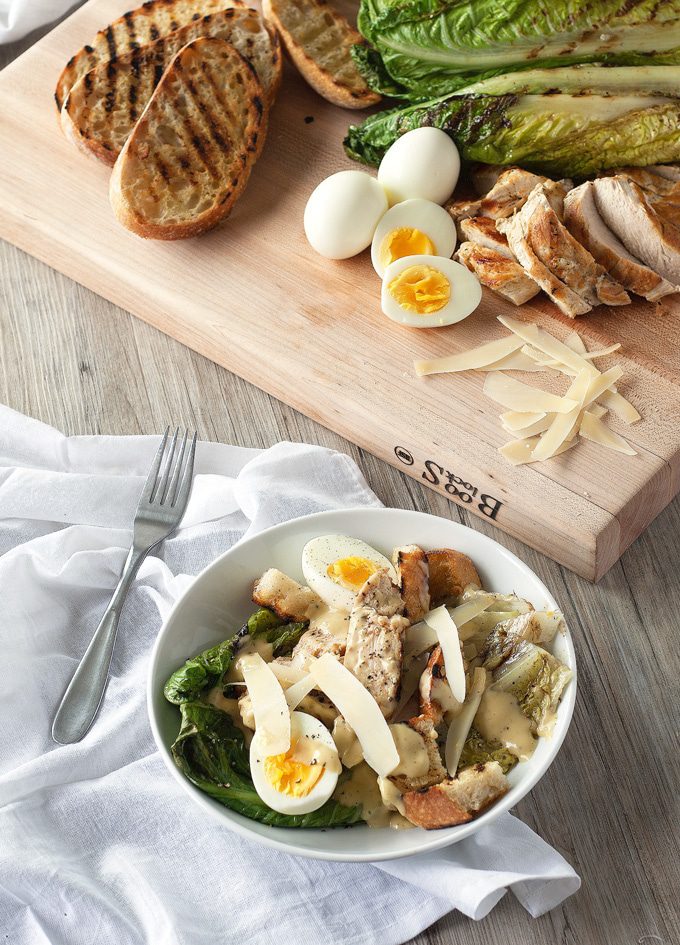 I sent a picture of this to my fiance (he travels for work a lot) and said we'll be making our caesar salads like this from now on!