These graham crackers were another commissioned item that I happily took on for a precious family requesting a dietary restriction friendly S'more Kit! Milk and graham crackers used to be a favorite snack of mine, so I'm really excited to dunk a few of these into an ice cold glass of unsweetened almond milk one once I start my reintroduction diet!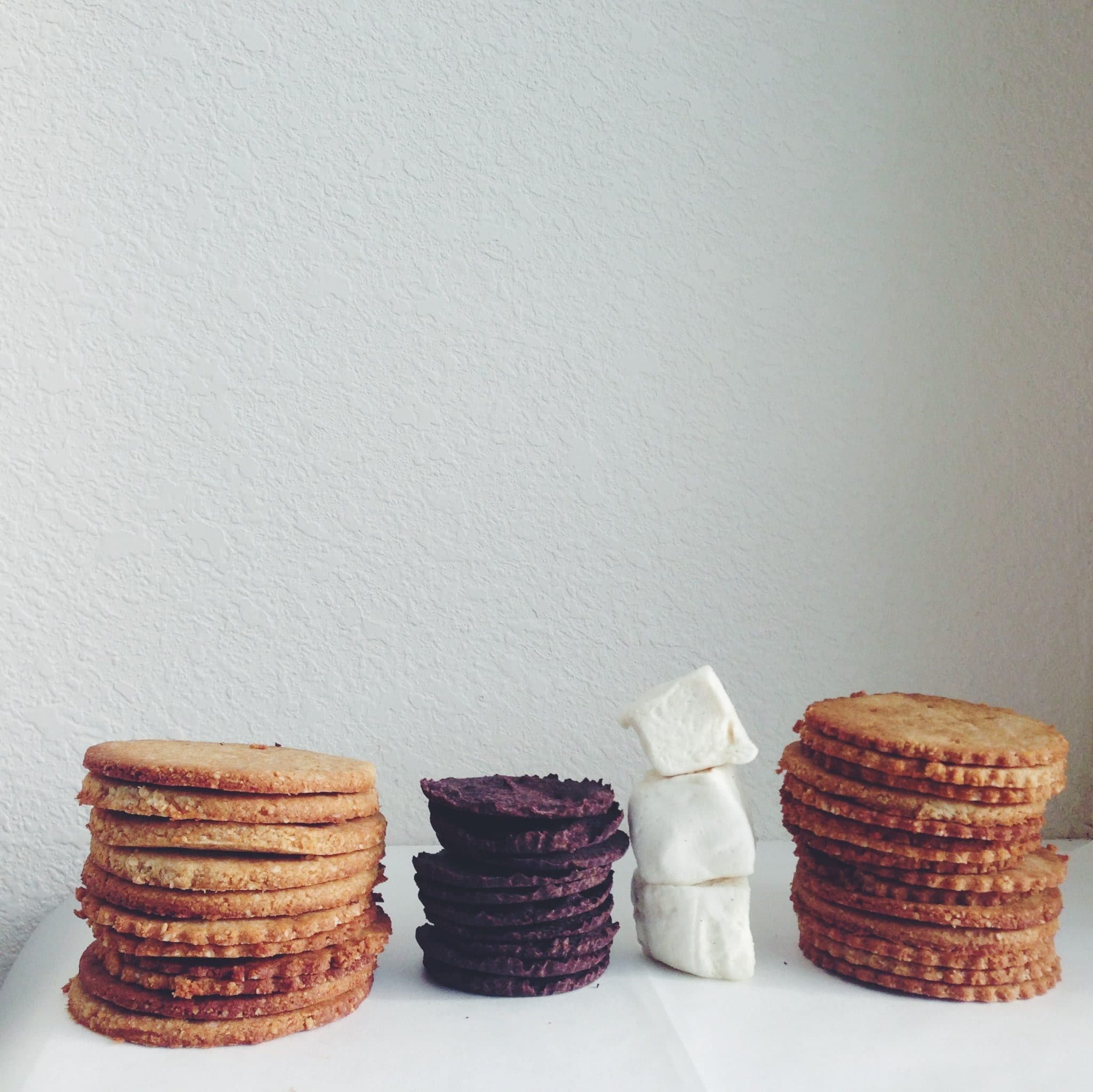 Pair these crackers with my Vanilla Bean Marshmallows, shelf stable Chocolate (molded in lined muffin tins), and a campfire and enjoy a grain/gluten/dairy/egg/sugar free, vegan, paleo S'more!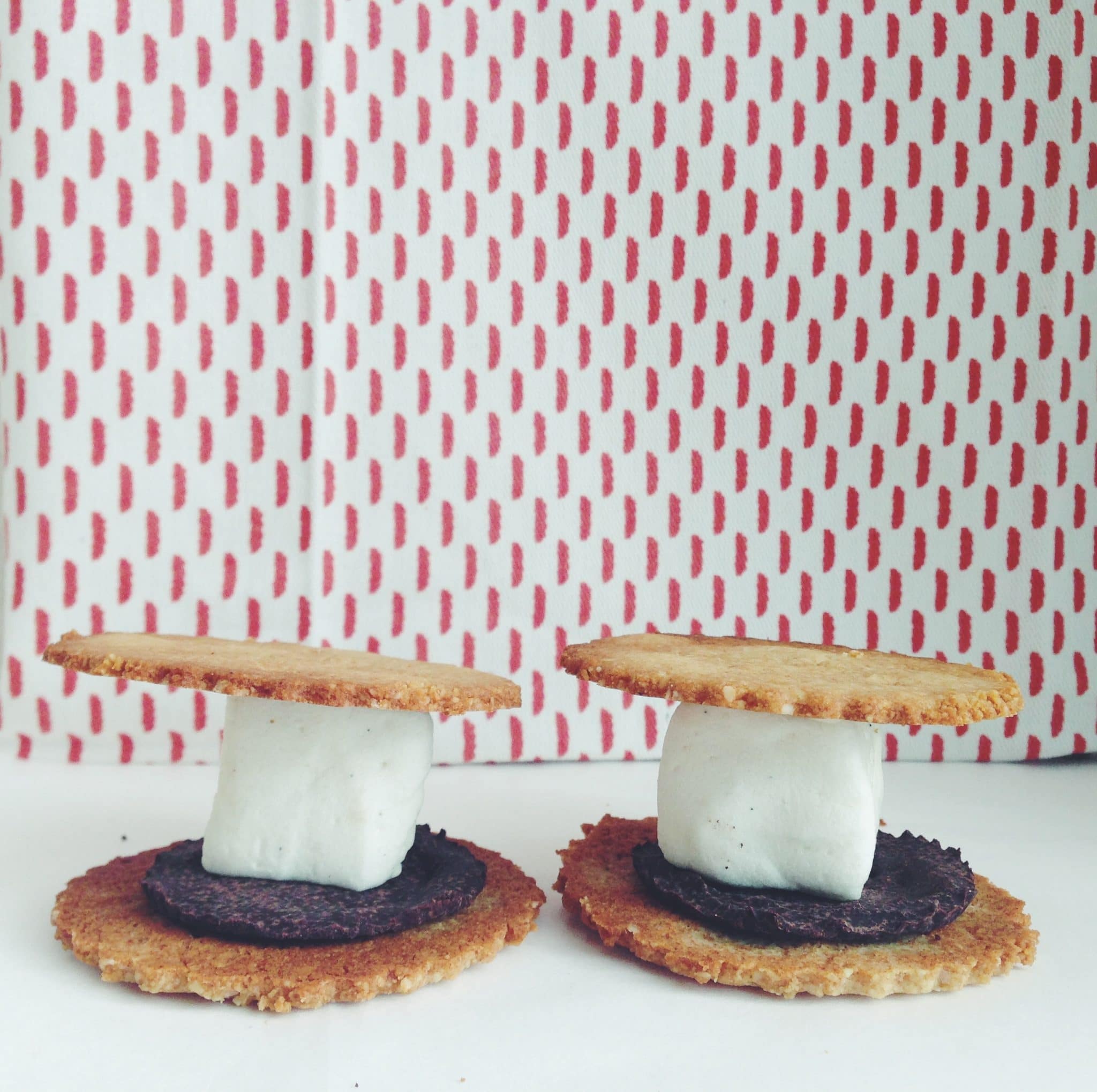 Graham Crakers
Makes around 3 dozen
2 cups Almond Flour
1/4 cup + 1/8 cup Coconut Oil
1/4 cup Coconut Flour
1/4 cup Clover Honey
3 tbsp Coconut Milk, full-fat canned
3/4 tsp Gelatin (or 1/2 tsp agar agar simmered with the coconut milk for 5 minutes for vegan option)
3/4 tspBaking Powder, grain free
1/2 tsp Baking Soda
1/2 tsp Vanilla Extract
1/4 tsp Salt
1/8 tsp Cinnamon
Preheat oven to 350*.
Combine all dry ingredients in the bowl of an electric mixer, and blend well with paddle attachment, add honey and blend until coarse and crumbly, add coconut oil and mix until large crumbs appear, then add coconut milk and vanilla extract and beat until a wet dough forms.
Form dough into a ball and then flatten into a disc on a large sheet of plastic wrap, wrap and refrigerate 30 minutes to an hour. Roll between 2 sheets of parchment paper, cut into desired shapes and poke a few holes in each cracker, then drag the bottom sheet of parchment with the crackers onto a baking sheet, and bake about 8 minutes.
Graham Cracker Crust
Prepare a half batch of the recipe above, press the dough into a pie plate, poke a few small holes in the bottom (or use parchment paper and pie weights), and bake about 10-12 minutes at 350*.