My Banana Banana Bread is currently my most popular post by far, thanks to a little viral repinning on Pinterest.
I have a feeling that the prefix "gluten-free" on this recipe will prevent it from ever reaching that level of success, but that's okay.
I didn't make it for views, I made it so my friend would have one more thing to eat at Easter Brunch.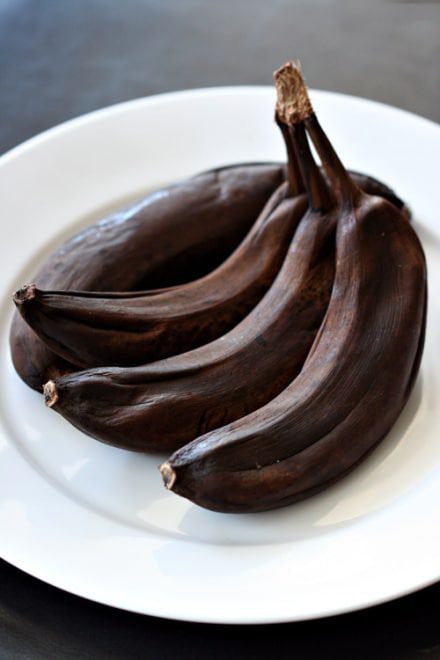 When I had plans to feed one GF friend at brunch, another GF friend informed me to be wary of gluten-free brunch baking as quick breads weren't really doable gluten free. Muffins, pastries and all the fluffier things tended to end up more stiff and gummy than one would generally go for. She suggested I try some sort of cookie instead.
I wouldn't say that I took that as a challenge, but I suddenly had a craving to make banana bread.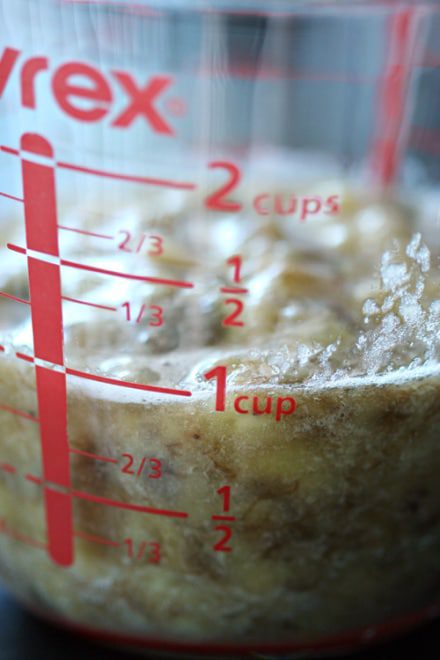 I think the part where I definitely did not take it as a challenge was the fact that gluten free baking freaks me out and I absolutely do not trust myself to make or change GF recipes. I do not understand what all the flours do, I just understand that gluten, my lovely crumb structure building friend, is suddenly evil and totally forbidden. And that somehow that structure would be rebuilt with other magics that I have very little insight in to.
And so, I consulted my dear internet for a guided answer from someone way more knowledgeable than me on the topic of gluten-free quick breads.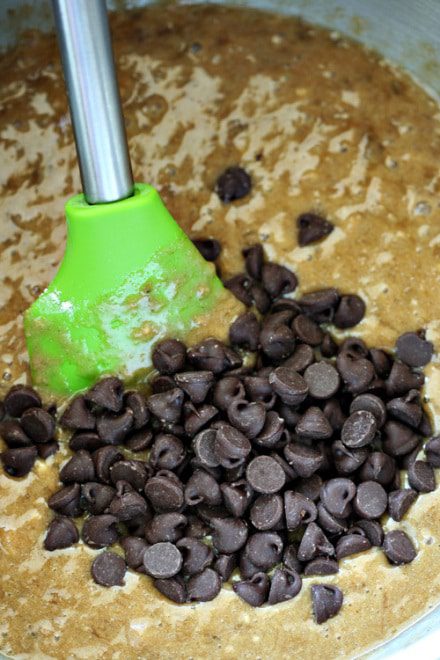 I did know a few things about the bread recipe I was seeking out that were important to me. Like the inclusion of chocolate chips. My normal banana bread doesn't have them (at least not all the time) but one of the things I have discovered in the past when playing with GF baking is that if you can overpower the taste of GF flours with something else, that's generally a positive. It's not that GF flours taste bad necessarily, it's that they taste different. That difference, when it's so close, but not quite right, has a tendency to simply taste "off".
I also wanted it to look crusty golden brown in the photos because sometimes crust is an issue in GF baking, and I like my banana bread soft and dense on the inside, while having the slightest of crunch to the outside.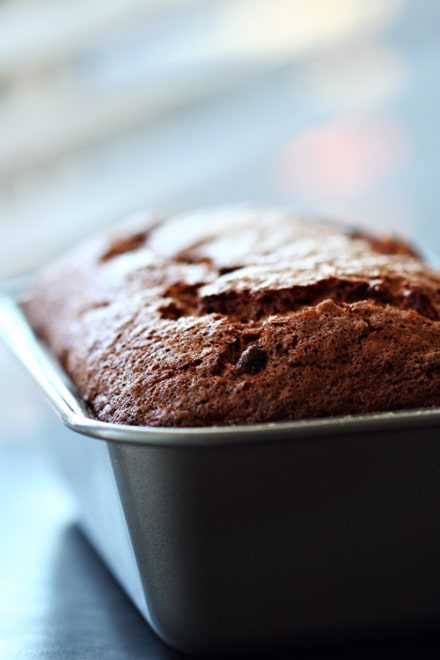 The recipe I found from Gluten-Free Goddess did not disappoint. I only made minor adjustments (there were no vegans I had to feed, so I swapped the arrowroot starch for eggs) and I'm happy with how it came out. I can still taste the GF flour, but I also have a tendency to explicitly look for it when sampling GF goods so I'm a little weird about it.
Also, I got the thumbs up from GF and non-GF consumers alike.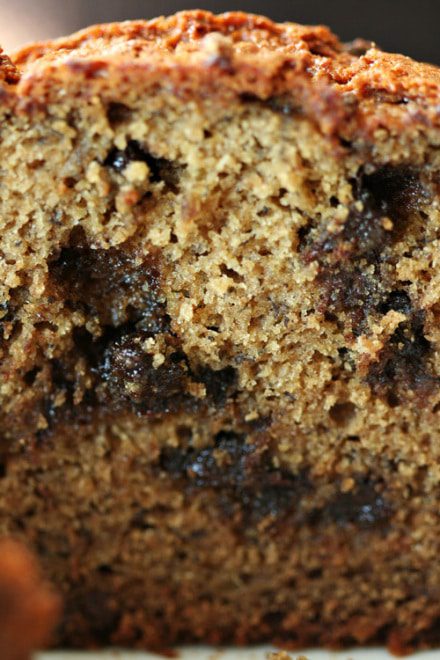 It will never replace the banana banana bread… but it's nice to know I have something I can share with a few more of my friends that often get excluded.
Gluten-Free Chocolate Chip Banana Bread
Adapted from Gluten-Free Goddess
Ingredients
3-4 ripe bananas, mashed (1 cup puree) (Make sure you actually measure this as wet to dry ingredient ratios are especially important in GF recipes)
1/3 cup olive oil
1 cup light brown sugar
2 large eggs
1 1/2 cups gluten-free flour blend (I used Bob's Red Mill All-Purpose Gluten-Free Baking Flour)
1 teaspoon baking soda
1 teaspoon baking powder
1/4 teaspoon sea salt
1/2 teaspoon xanthan gum
1 rounded teaspoon cinnamon
3/4 cup semi-sweet chocolate chips (original recipe has 1/2 cup but I had exactly 3/4 cup left in a bag and I love chocolate too much to leave 1/4 cup behind. Either measurement would work, adjust to your personal tastes!)
Directions
Preheat your oven to 350ºF. Lightly oil the bottom of a 8×5 inch loaf pan and dust with rice or corn flour.
In a large mixing bowl whisk together the bananas, oil, brown sugar and eggs.
In different medium sized bowl, whisk together the dry ingredients. Add the dry ingredients into the banana mixture and stir until smooth but make sure not to overmix. If the batter looks too thin and wet, add more gluten-free flour, a tablespoon at a time, to thicken the batter.
Add in the chocolate chips and stir by hand to combine.
Pour the batter into the prepared loaf pan and bake in the center of a preheated oven for an hour, until the loaf is firm, a bit crusty, and a wooden pick inserted into the center emerges clean.
Cool the loaf in the pan on a wire rack completely. (The bread is a little more crumbly than standard banana bread and is more likely to fall apart if you try to take it out of the pan early.. which I may know from experience…)