I am very attention-deficit-disorder when I go to grocery store. Half the time I am on the phone with my mom, gabbing about what's what and who's who these days, and the other half of the time I am deep into a Words With Friends game on my phone- yes I am from the millennial generation. Sometimes I make a list, sometimes I don't. Sometimes I know what I am going to make that week, other times I decide to wing it. I bought these sausages on a whim because they looked good, with the plan being I would find a creative way to use them. Ladies and gentleman, I present to you a delicious way to utilize sausages- Garden Vegetable Italian Subs with Pesto Aioli.
Ingredientology:
The base of this sandwich were deliciously fresh Italian sausages. To compliment the Italian vibe, I crafted some "pesto aioli" to go alongside them. It is not a true aioli, mind you, as it has mayo in it, but is delicious all the same. The grilled vegetables add freshness to the dish, the bread is toasted for crunch, and cheese is added atop for richness. Makes 4 subs.
The Ingredients:
for the subs:
4 Italian sausages
1 Portobello Mushroom, sliced
1 yellow summer squash, thinly sliced
1 red bell pepper, sliced in long strips
4 slices of pepperjack cheese, or cheese of your choice
4 hoagie rolls
Olive oil and garlic salt for roasting the veggies
for the aioli:
1/2 cup mayonnaise
1 tablespoon olive oil
Juice from 1/2 of a lemon
1 garlic clove, minced
1 tablespoon of finely chopped fresh basil
Salt to taste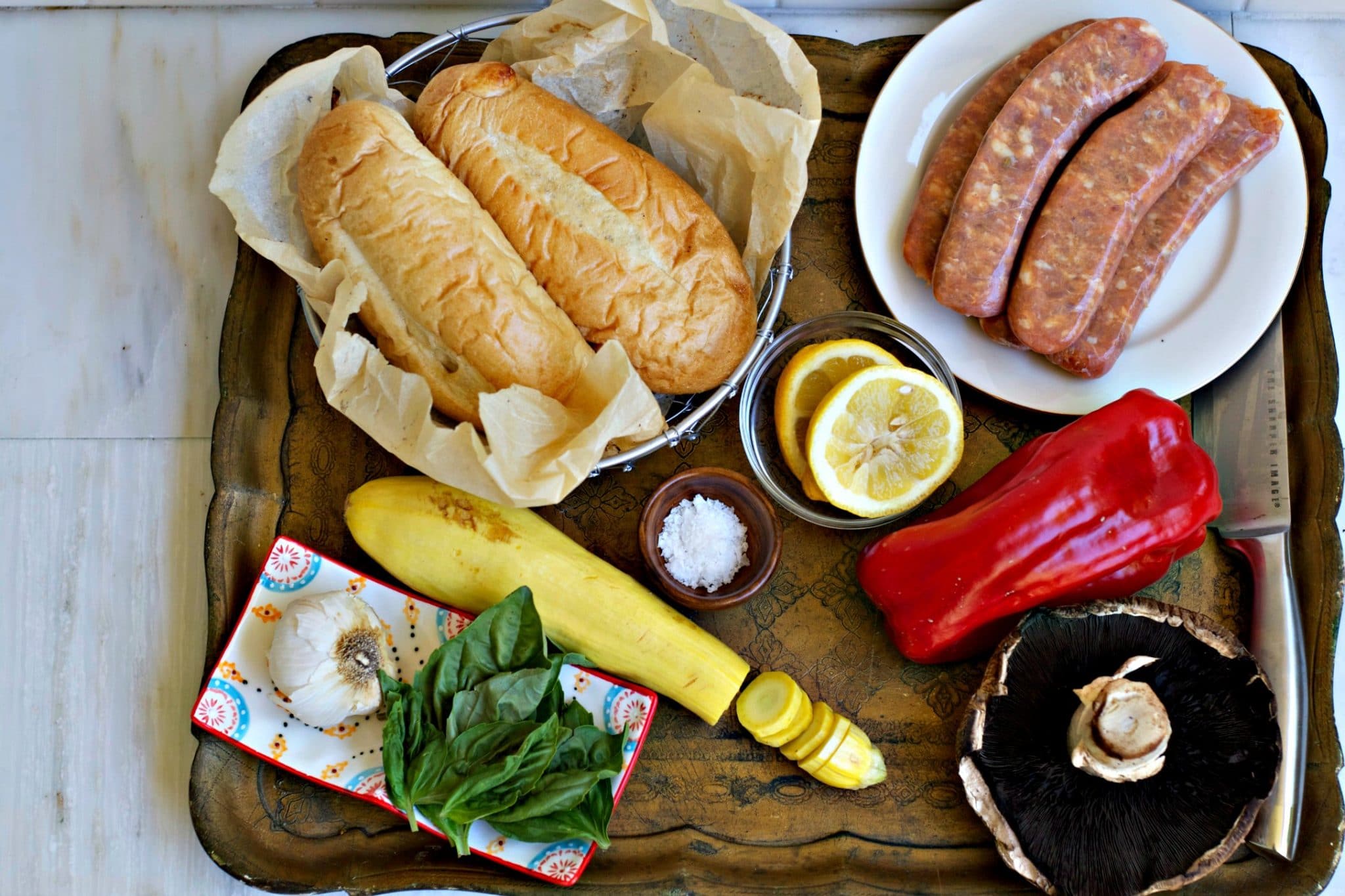 The Method:
Preheat oven to 425 degrees
Place veggies on a baking sheet and toss with olive oil and garlic salt
Roast for 15 minutes, or until veggies become browned
Meanwhile, place sausages in a frying pan on medium heat, turning them every minute until fully cooked
Brush hoagie rolls with a little olive oil and toast in oven until they brown and become crispy
To make the aioli, combine mayo, olive oil, lemon juice, garlic and basil in a food processor. Blend until combined. Add salt to taste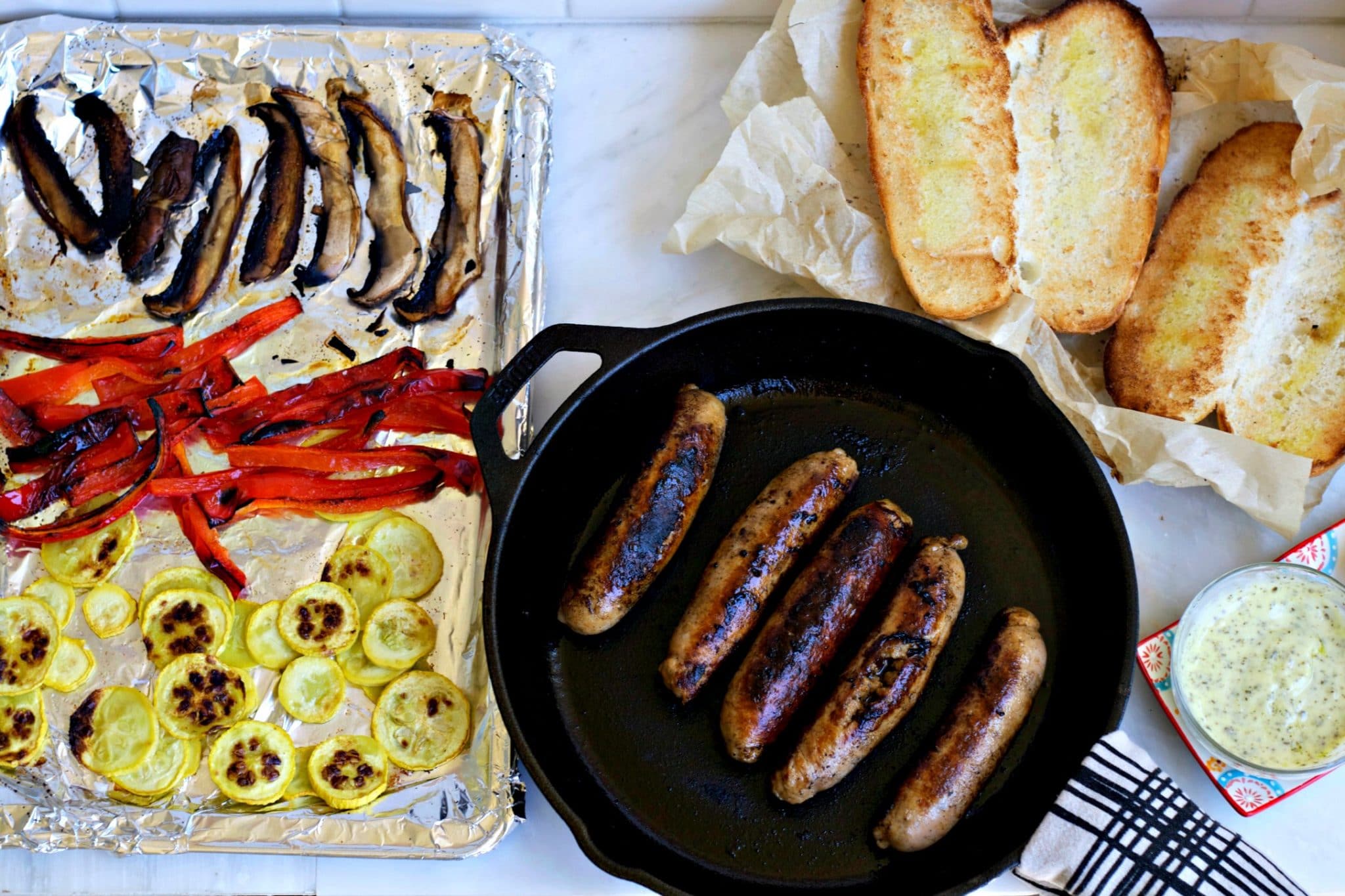 Set oven to broil
Assemble sandwiches: spread roll with aioli, add sausage, add veggies, add cheese. Broil in oven until cheese melts (about 1-2 minutes)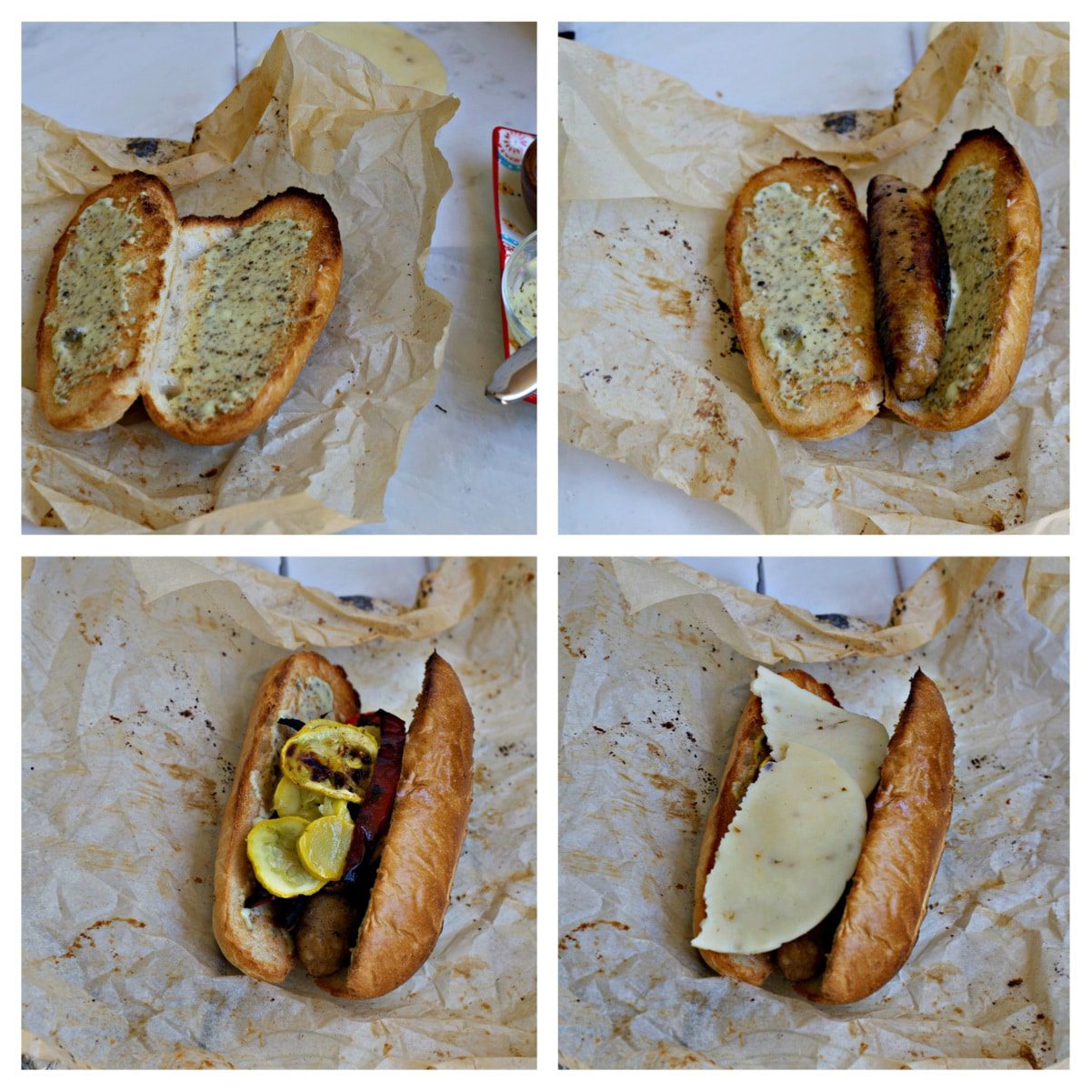 If I would have had time, I would have garnished these babies with some crispy sweet potato fries and called it perfection!!
Gooey, melty, pepperjack cheese…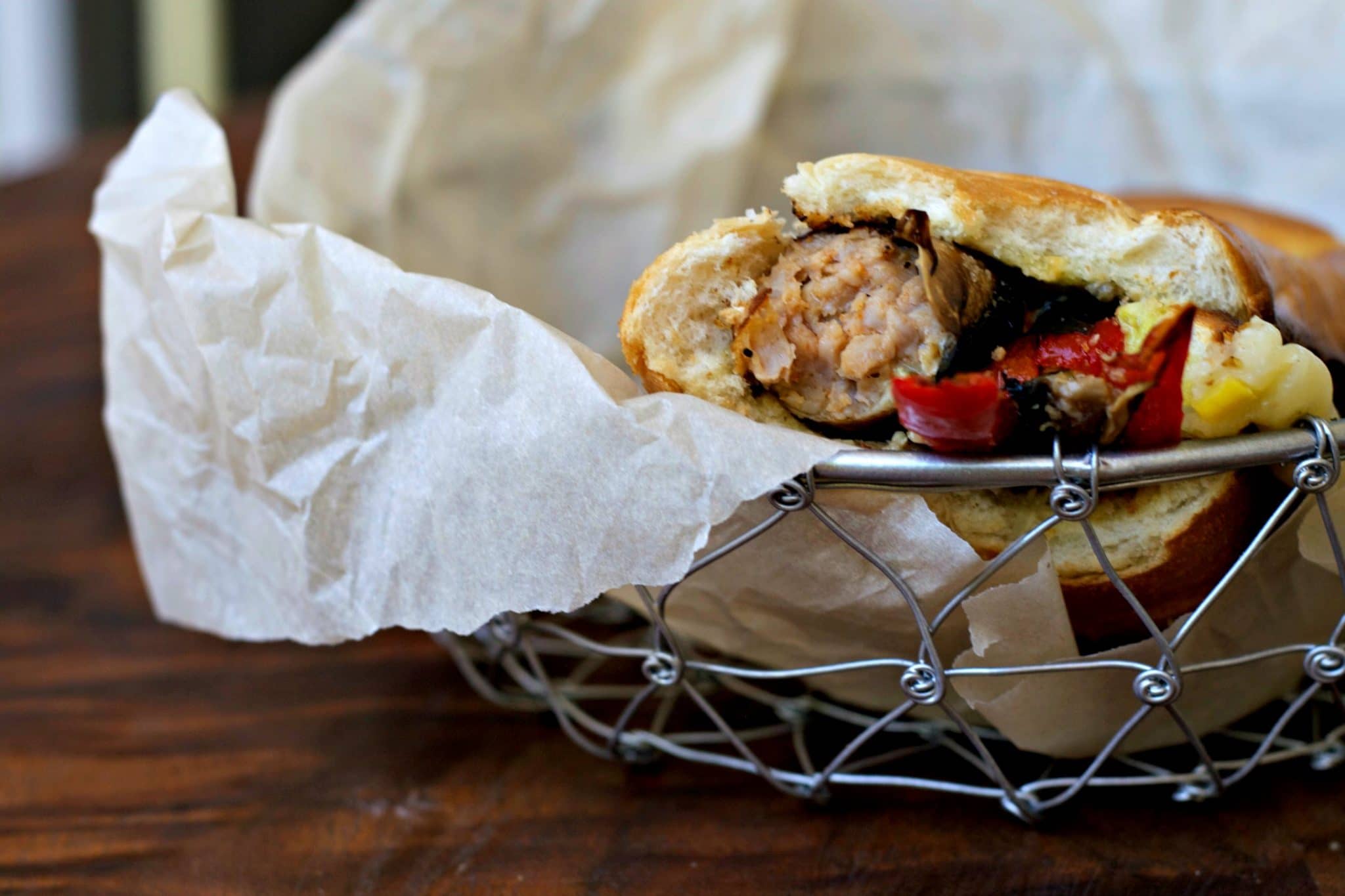 Take a bite outa that! Enjoy!