Summer came a few months early and this side dish proves it! This salad is not only simple and quick to make, but considered a great meal if you're on an all raw food diet.

This sweet, spicy, and citrusy goodness is the perfect combo to serve with any main dish, if you're planning to have a home cooked meal for Valentines Day this week. Who needs boxes of processed chocolate when you can eat this healthy delish concoction?

Make your dish that much more special by cutting a heart shape from a piece of cucumber and dressing your plate with them.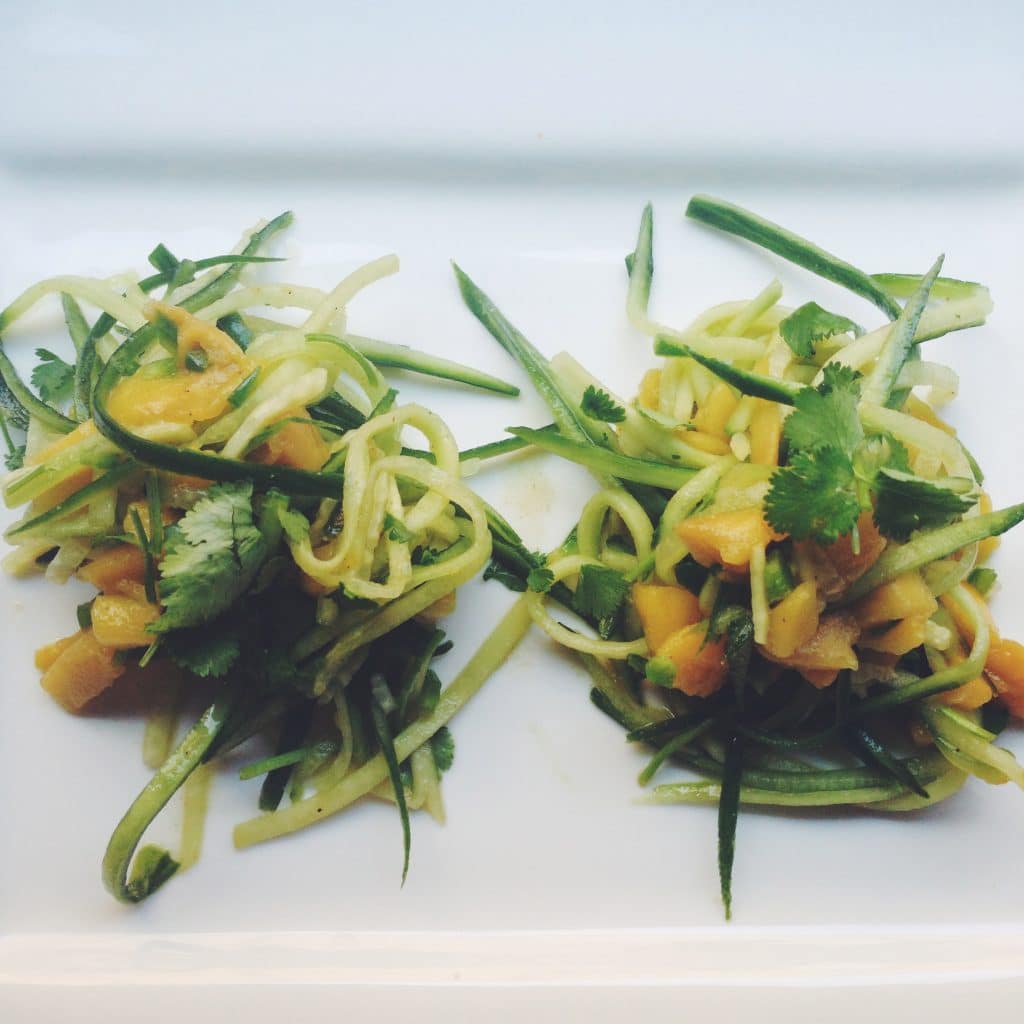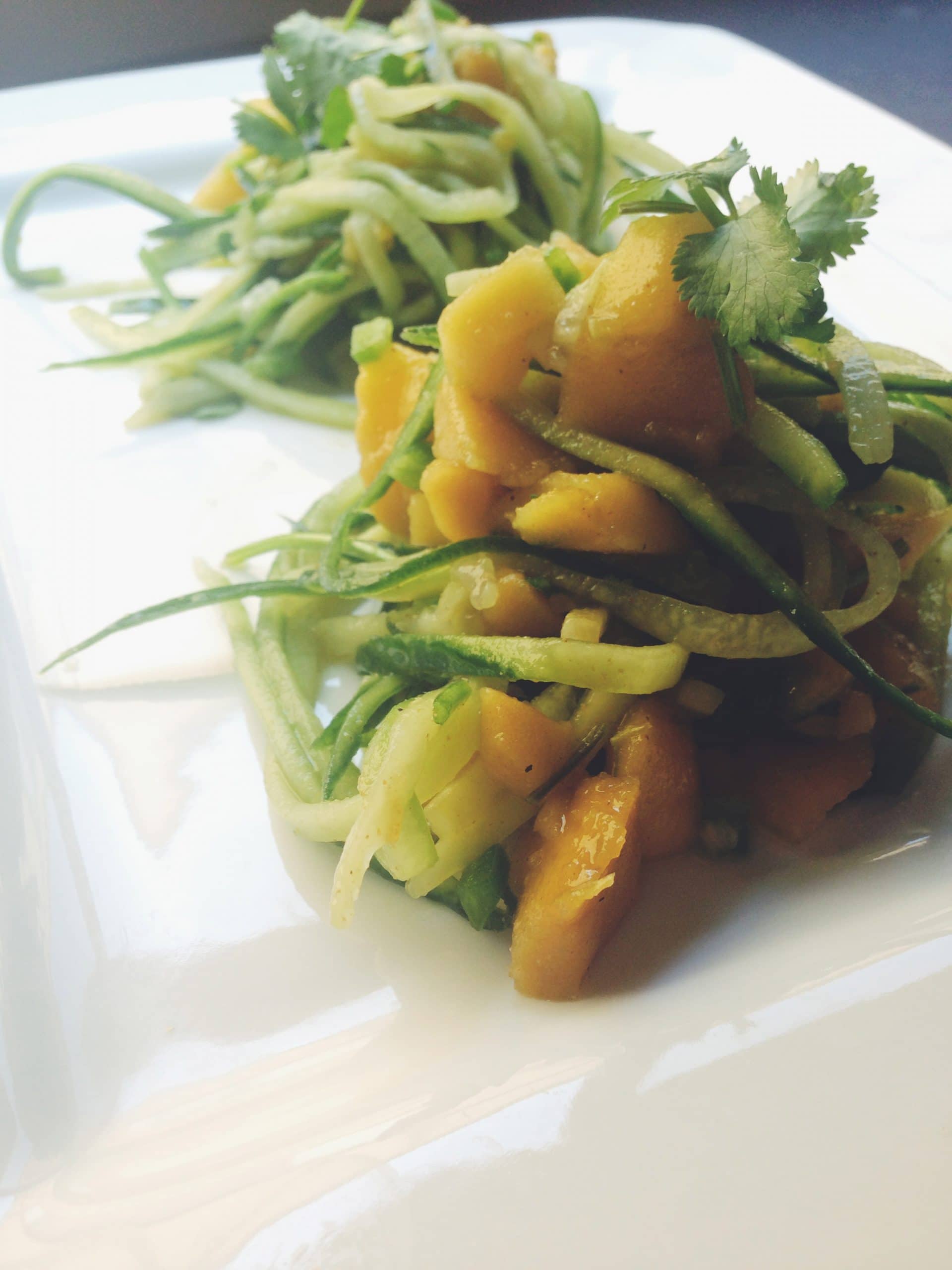 Ingredients:
1 large ripe mango
1 large cucumber, julienne
juice of half a lemon
handful cilantro, chopped
1 tsp ground coriander
1 small jalapeno , minced
salt and pepper to taste
Steps:
Cut the mango into chunks. Trick is to cut the 2 "cheeks" of the mango and cut parallel slices, not all the way through the skin. Cut another set of slices diagonally forming a checker pattern. Scoop out with a spoon and boom magic.
Combine mango and cucmbers in a bowl. Add lemon juice, coriander, jalapenos and lightly toss. Add salt and pepper to taste.
Let the mixture sit and naturally marinate until ready to serve and eat.
*Serve on a warm bed of lightly toasted pita pockets as a refreshing appetizer dish!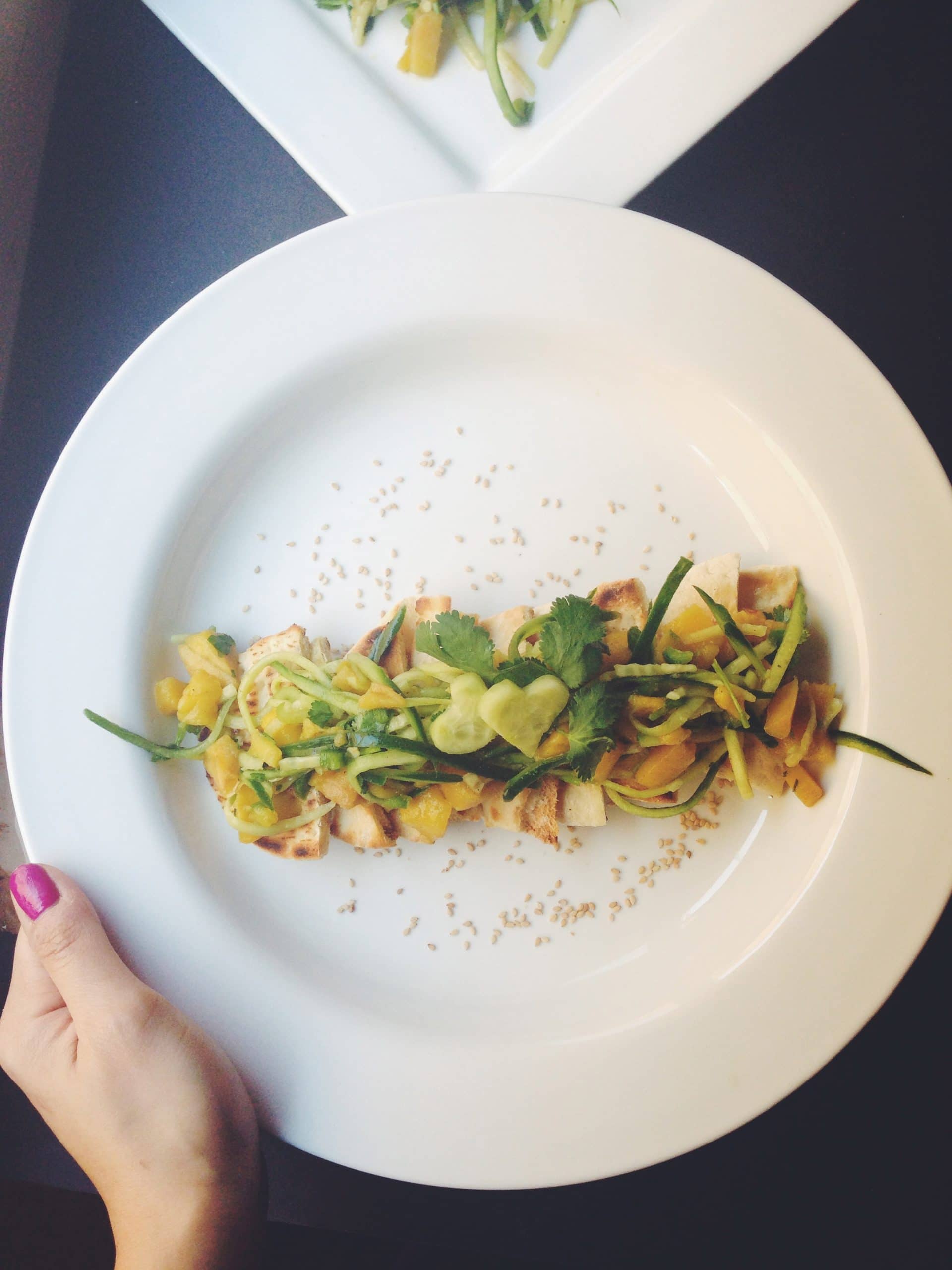 Enjoy and hope everyone has an amazing Valentines Day!