When we went to Thailand last June, my cousin got us deep fried mushrooms. At first, I seriously didn't know what it was. All I knew was it was something meaty and crispy. Two massive bags of the crispiness later, I found out that it was mushrooms. I couldn't believe it. I wouldn't have guessed that it was even vegetarian. The mushrooms were soft and juicy on the inside, super crispy and hot on the outside.
Oyster mushroom was shredded and tossed in soy sauce, chicken stock powder, coriander roots, garlic and white pepper. Then it was coated with tempura flour and fried until golden brown.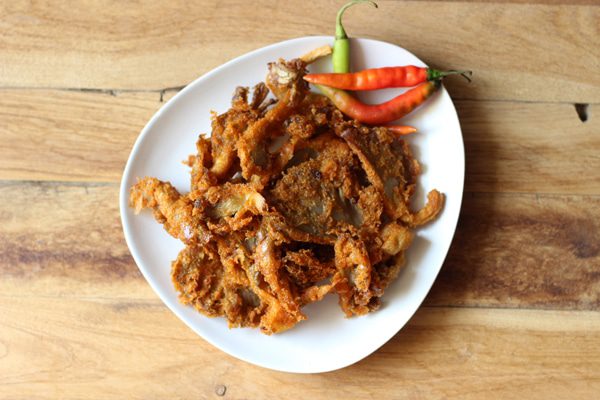 The process seems easy. I loved it so much that I took a note that I had to replicate this dish back home in India.
And here we go— my version of Deep Fried Oyster Mushroom. I make it spicy and aromatic. Using Red Thai Curry Paste, my mushroom was packed flavor. It's simple to make, and I think it's perfect as party appetizer.
Crispy Deep Fried Oyster Mushroom
Ingredients: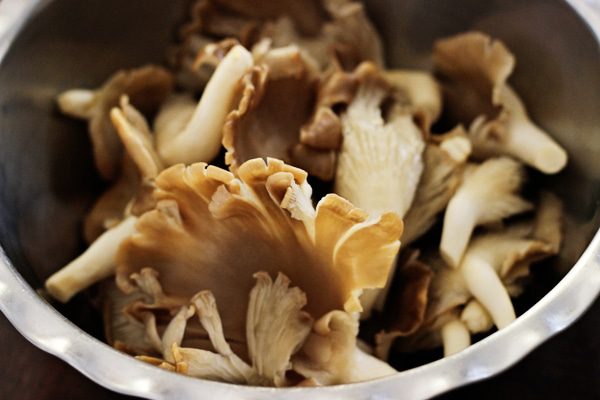 400 gm oyster mushroom- cleaned
½ tbsp Thai Red Curry Paste
2 tbsp coconut cream
½ cup Flour
½ Cup Rice Flour
½ tsp baking powder
½ tsp salt
2 Cups oil for deep frying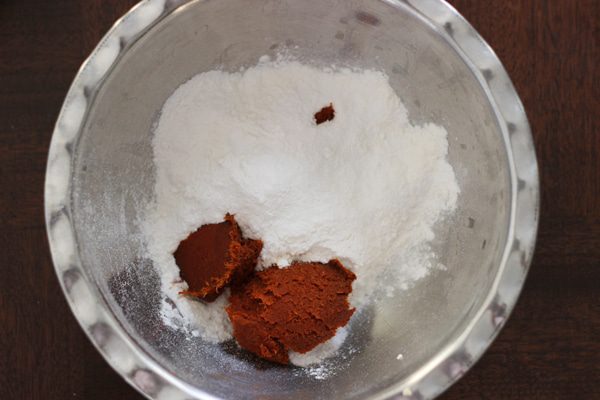 Direction:
Gently squeeze of the moisture in the mushroom with kitchen towel and let the mushroom dry on the rack for 5 minutes.
In a large bowl, combine Thai Red Curry Paste with coconut cream and stir until smooth. Add the mushroom and mix well.
In another bowl, mix flour, rice flour, baking powder and salt. Stir well.
Add the flour mixture into the mushroom and gentle mix until the flour mixture coats every inch of the mushroom.
Heat oil in the frying pan to 180 degree, and deep fry the mushroom until golden brown. It should take about 3 minutes. Do not overcrowd the pan with too many pieces of mushrooms. You should add about 4-6 pieces at once.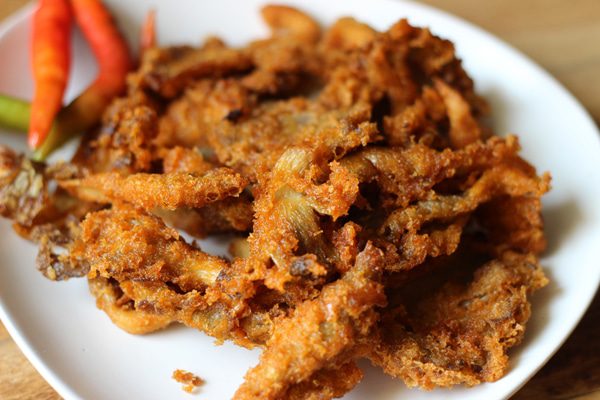 You can serve deep fried mushroom with some sweet chili sauce.
Love,