I don't remember the last time I bought salad dressing.  Usually I just pair some balsamic vinegar with olive oil and call it a day.  Or hummus and lemon juice.Yes, I'm serious.  Just try it, you won't be disappointed.

But I was having dinner with a girl friend the other day, and let me tell you, I fell in love with creamy poppyseed dressing.  Yum.
So of course, I had to come home and duplicate it.
Luckily, it wasn't too hard to do.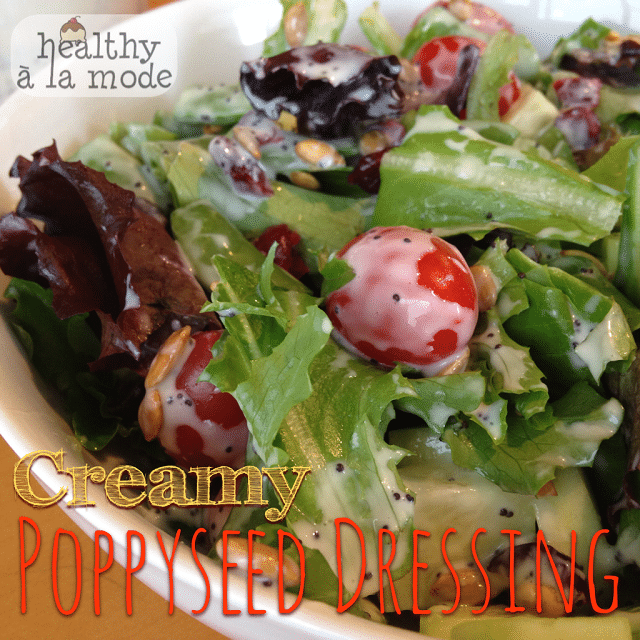 Ingredients
1/2 c. plain greek yogurt
2 tbs. olive oil
1 1/2 tsp. honey
1/4 tsp. onion powder
1/8 tsp. sea salt
2 tbs. apple cider vinegar
2 tsp. poppyseeds
Directions
Mix all ingredients [except poppyseeds] thoroughly in a mini food processor.  Add poppyseeds in last, by hand.  Transfer to a salad dressing container of sorts, or even a blender bottle would work great.