Commissioned recipes are my favorite because I started this blog to help others, so if you have any requests let me know in the comments, Facebook, email, or Instagram! This sweet pie was requested by an even sweeter friend, and I'm so glad she and her family enjoyed it!
First we'll assemble the almond flour crust. Once the ingredients are combined, dump into the pie pan and press around to flatten with your fingers.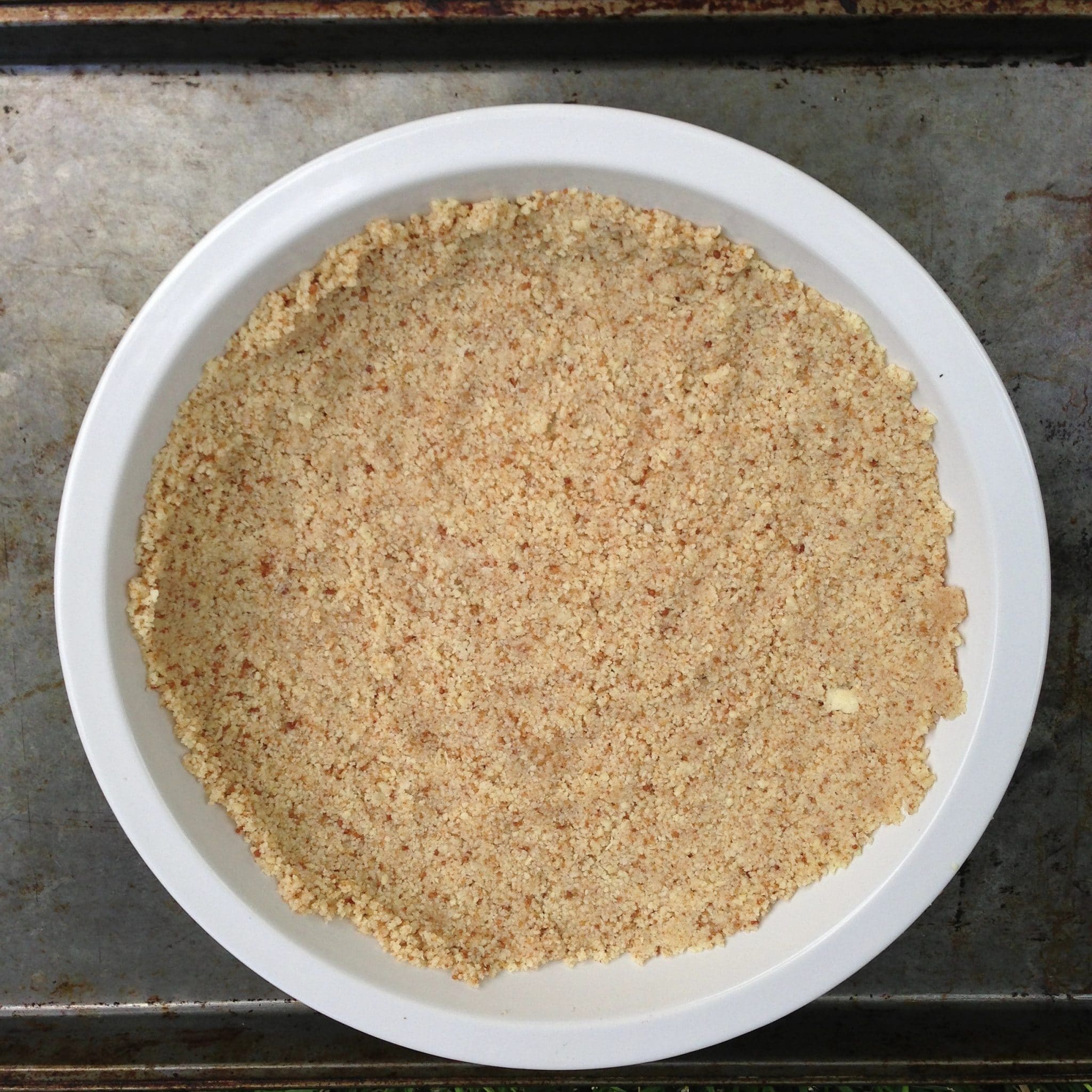 Then really flatten things out with the bottom and side of a drinking glass. Don't worry if it doesn't look perfect, just throw the word 'rustic' in the title and it's expected to look a little sloppy homemade. (this same concept works with 'caramelized' when you burn blacken roasted veggies)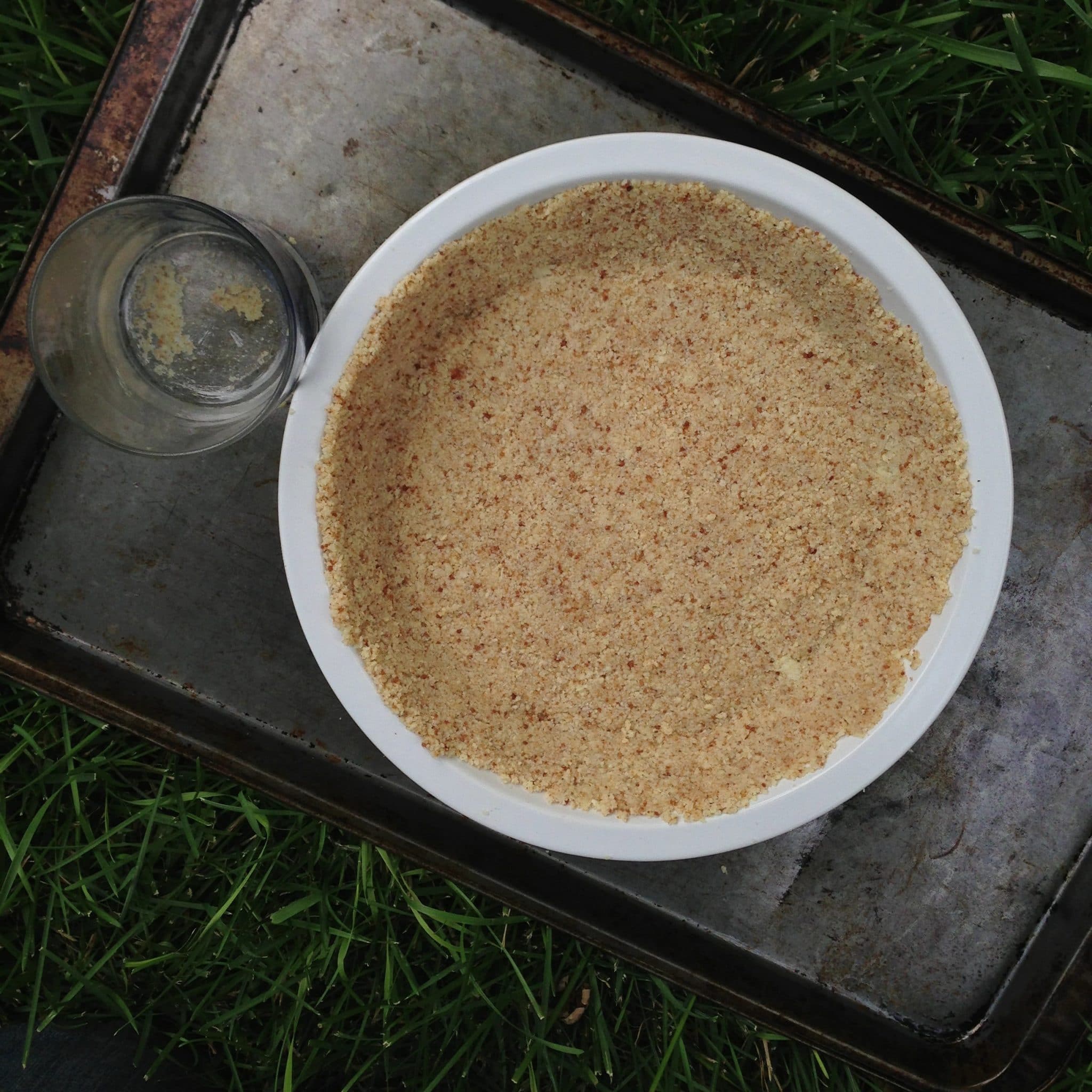 You can make this quick coconut custard as the crust is cooling, and then pour and smooth with a spatula!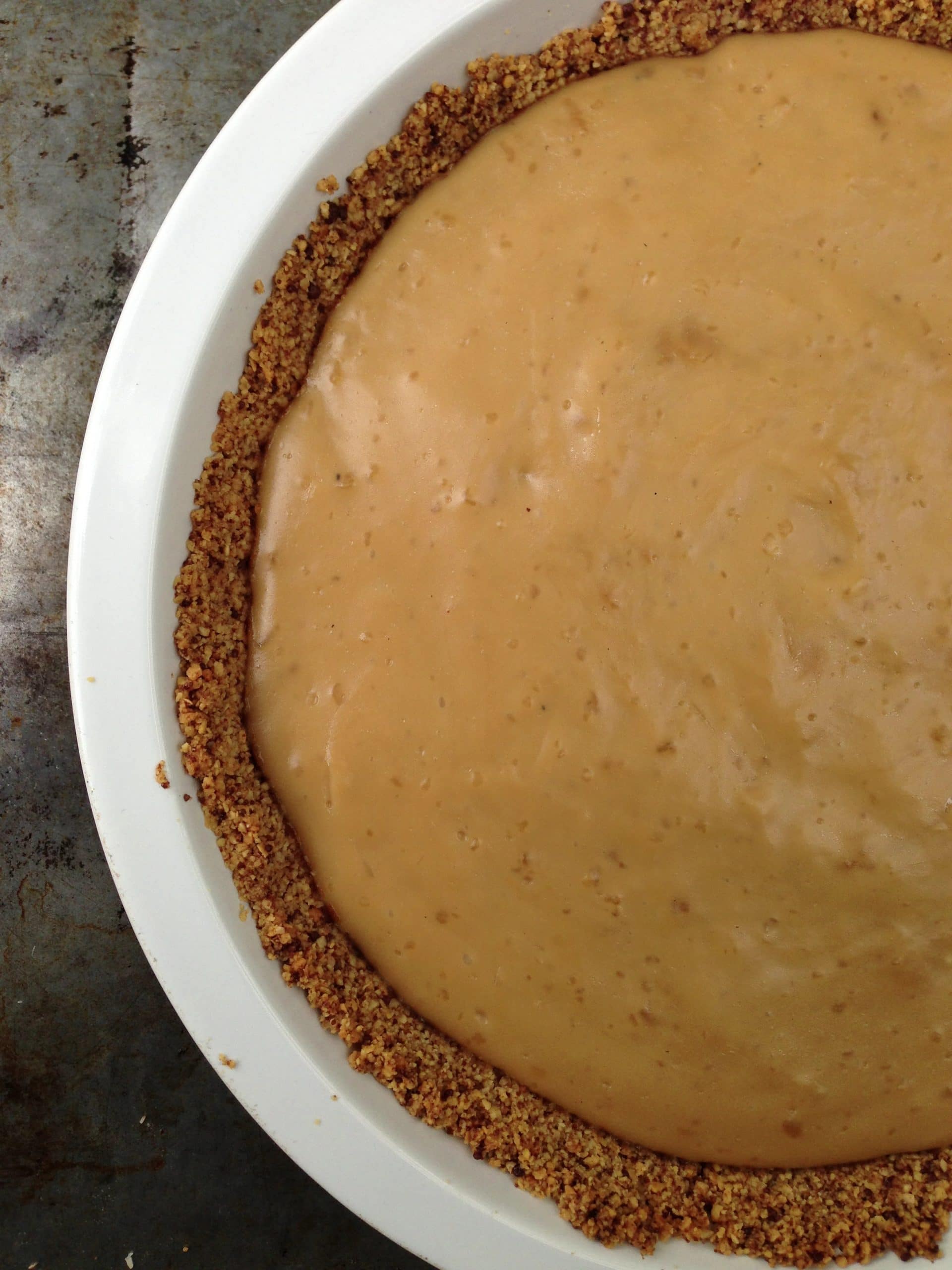 Whip up some coconut cream, sprinkle on some toasted coconut, and you've got yourself a pie! The crust has a graham crackerness about it, the custard is rich and smooth and just sweet enough to kick a craving, the whipped coconut cream adds another layer of coconutty goodness, and the toasted coconut rounds everything out and looks pretty, too! Enjoy!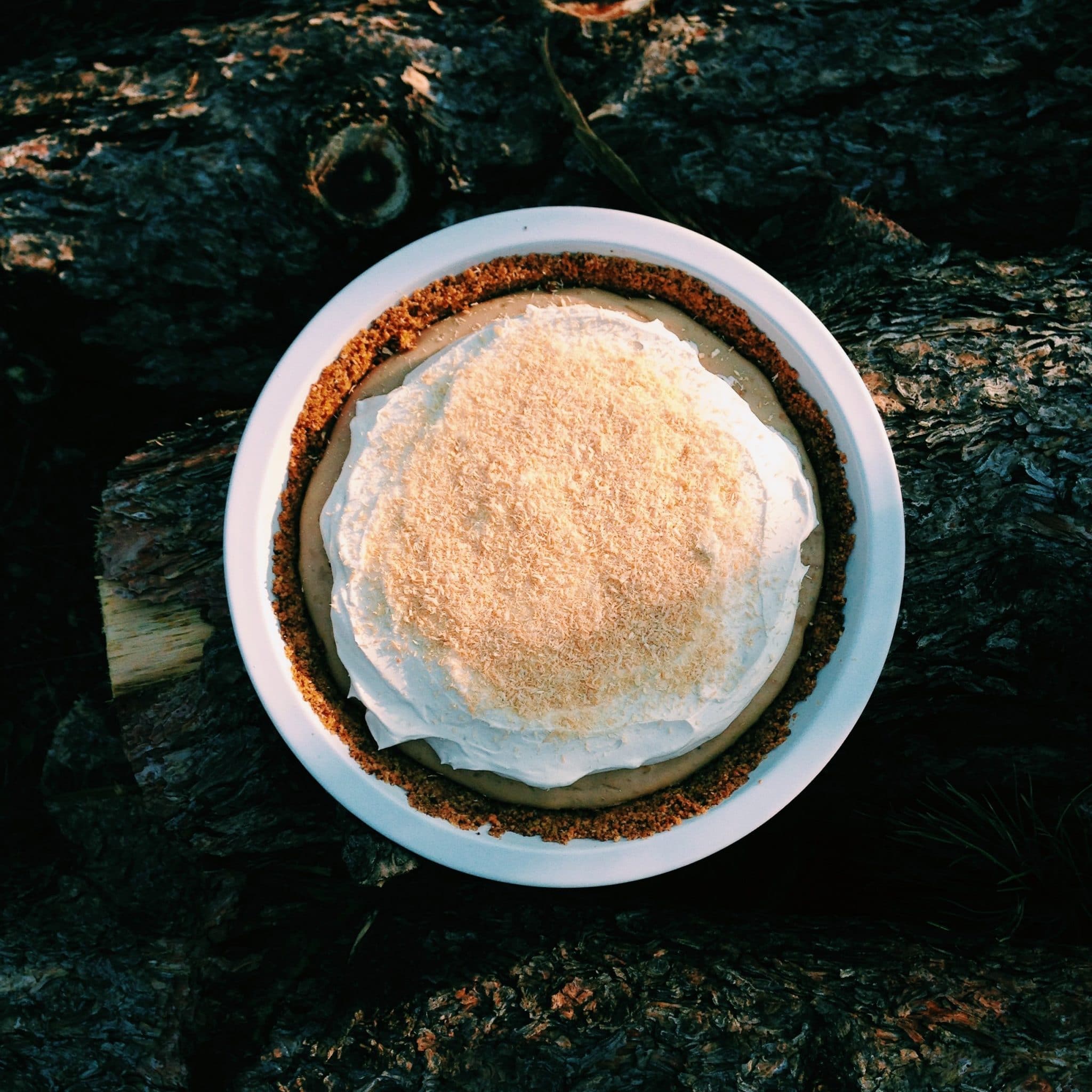 Almond Flour Crust
1 1/2 cup Almond Flour
6 tbsp Coconut Oil, melted
2 tbsp Coconut Sugar
1/2 tsp Salt
Preheat oven to 350* (leave the oven on after baking the crust to toast the coconut)
In a medium sized mixing bowl, whisk all ingredients together until large crumbs form – it shouldn't crumble apart when squeezed between your thumb and finger. Dump into pie pan and gently press flat with lightly oiled hands/fingers, then press again with the bottom and sides of a drinking glass. Bake for 12-16 minutes, until browned – keep an eye on things, almond flour goes from raw to burned in a matter of seconds! Set aside to cool while you prepare filling.
Toasted Coconut
1/2 cup Shredded Coconut, unsweetened
Spread coconut on a baking sheet and place into an oven preheated to 350*, toast 5-8 minutes until lightly browned. Set aside to cool.
Coconut Custard
1 can + 1 cup Coconut Milk
1/3 cup Arrowroot Powder
1/2 cup Coconut Sugar
2 tbsp Earth Balance Coconut Butter Spread
1 tsp Vanilla
1/4 tsp Salt
In a medium sauce pan over medium heat, whisk coconut milk, arrowroot powder, coconut sugar, and salt together until the first large bubble forms, about 5 minutes, then reduce heat to low and continue cooking for 5 more minutes until thickened. Remove from heat and stir in vanilla. Pour custard into cooled pie crust and refrigerate until set.
Whipped Cream
1 cup Coconut Cream (refrigerate 1-2 cans of full fat coconut milk overnight, without shaking turn can upside down and open from the bottom, pour off the coconut water and scrape out the cream on the bottom)
2 tbsp Coconut Sugar
1 tsp Vanilla
Whisk all ingredients on high in an electric stand mixer until stiff peaks form. Top pie with whipped cream and  then sprinkle with toasted coconut!Store covered in the refrigerator.