My 3pm sweet tooth is no joke! And to be honest, sometimes a piece of fruit just doesn't cut it. My mother-in-law sent me this recipe for Chocolate Peanut Butter Energy Bites. They are the perfect fix!

Chocolate, peanut butter, over 2 grams of protein, 2 grams of fiber, and all real-food ingredients… who could resist? They're super duper easy to make, vegan, require no baking, and are a no-mess grab-n-go snack. They're like chocolate chip-peanut butter-oatmeal cookies, but way healthier, and I think even more delicious. They'll totally satisfy your sweet tooth (whenever it may strike) without the sugar crash. They also make a great after school treat or lunchbox addition for the kiddos.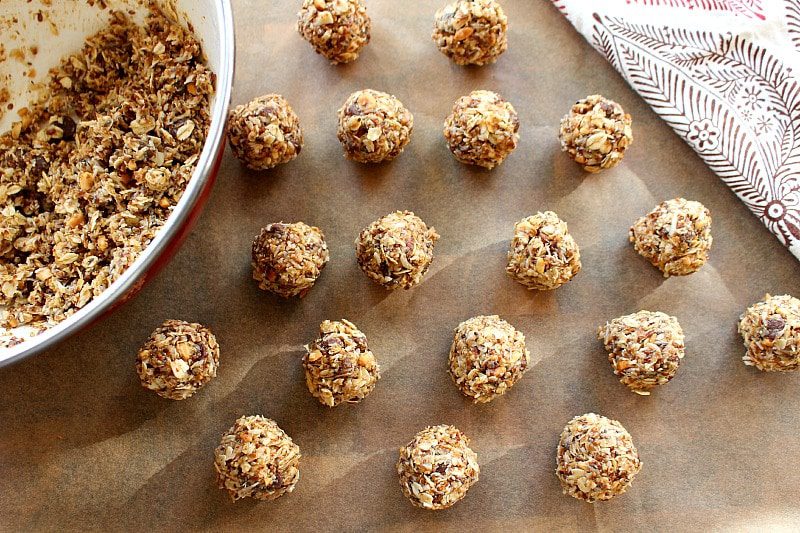 Chocolate Peanut Butter Energy Bites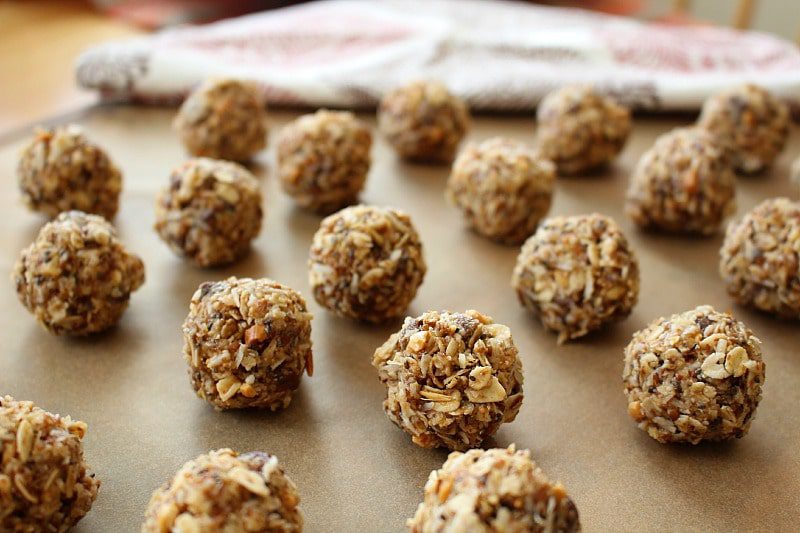 Yields 26
These bites are the perfect little energy boost you need to power through the afternoon. They're loaded with nutritious ingredients and just the right amount of sweetness to satisfy your sweet tooth without a sugar crash.
Ingredients
1 cup rolled oats
2/3 cup unsweetened coconut flakes
1/2 cup peanut butter
1/2 cup ground flaxseed
1/2 cup chocolate chips (dark chocolate has the most healthy benefits)
1/3 cup honey (or agave nectar if you're hardcore vegan)
1 Tablespoon chia seeds
1 teaspoon vanilla extract
Instructions
Mix all the ingredients together in a bowl, and then place in the fridge for 30 minutes.
Roll into 1-inch balls.
Store in an airtight container in the fridge.*
Notes
*They're best eaten right out of the refrigerator. They tend to get a little soft and crumbly if they get too warm…not like that stopped me from eating a couple after carrying them around in my purse all afternoon.