Once upon a time there was an amazing chocolate cookie recipe that I had memorized. It was my go-to recipe for every occasion that called for this crowd pleasing chocolate dessert. This is not that recipe. This is better than that recipe. If you like your cookies soft and chewy riddled with chocolate chips, this is recipe for you! Bonus: these cookies, if kept in the right container, stay soft and chewy for days. The best advice I have for making sure these cookies turn out beautifully is to let your butter sit out on the counter until it's room temperature. Other than that, the recipe is foolproof! I suggest you share these cookies with friends and/or loved ones! I promise, you will not be able to eat just one! Don't say I didn't warn you…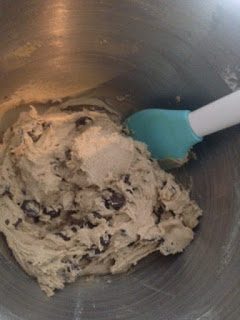 Ingredients
1 cup of softened butter
1/2 cup of sugar
1 1/2 cup of brown sugar
2 eggs
2 tsp of vanilla
2 3/4 cups of flour
1 tsp baking soda
1 1/2 tsp baking powder
2 cups of semi sweet chocolate
optional
1 cup of chopped walnuts
1 tbs of molasses
Instructions
Preheat oven to 350º
Cream the butter and sugar together until light and fluffy (This is crucial to the texture of the cookies). Add vanilla.
Beat together two eggs and add them to the mix. If you're using molasses you should add it at this point.
Mix dry ingredients separately and add to the wet ingredients.
Add the chocolate chips and fold them in. Same with the chopped walnuts.
Spoon out evenly onto cookie sheet (I cover my cookie sheet in aluminum foil)
Bake for 14-16 minutes.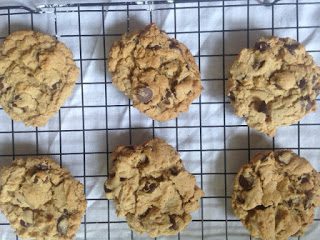 This recipe makes A LOT of cookies. Luckily you can put the dough in the refrigerator for a few days. I cut this recipe in half and it makes 12-15 medium sized cookies. Enjoy your masterpiece! -Tricia