The first time I tried chocolate babka was in grad school … a long time ago. I filed away its wonderful goodness so deep in my memory banks that I didn't try it again for a really long time. Yep, that's right. Not until now.
Better late than never. And heck, this buttery brioche-like bread—compliments of Epicurious—shot through with veins of semi-sweet chocolate was worth waiting for.
The recipe:
BABKA DOUGH
3/4 cup warm milk (~105–115°)
1/2 cup plus 2 teaspoons sugar
3 teaspoons active dry yeast (or two 1/4-oz packages)
3 1/4 cups all-purpose flour plus more for dusting (I used ~1/2 cup more)
2 large eggs, plus 1 large egg yolk
1 teaspoon pure vanilla extract
3/4 teaspoon salt
1 1/4 sticks (10 tablespoons) unsalted butter, cut into pieces and softened
CHOCOLATE FILLING
5 tablespoons unsalted butter, softened (I used about 4)
2 (3 1/2- to 4-oz) bars fine-quality bittersweet chocolate (60% cacao), finely chopped
1/4 cup sugar
EGG WASH
1 large egg yolk
1 tablespoon heavy cream or whole milk (I went with the latter)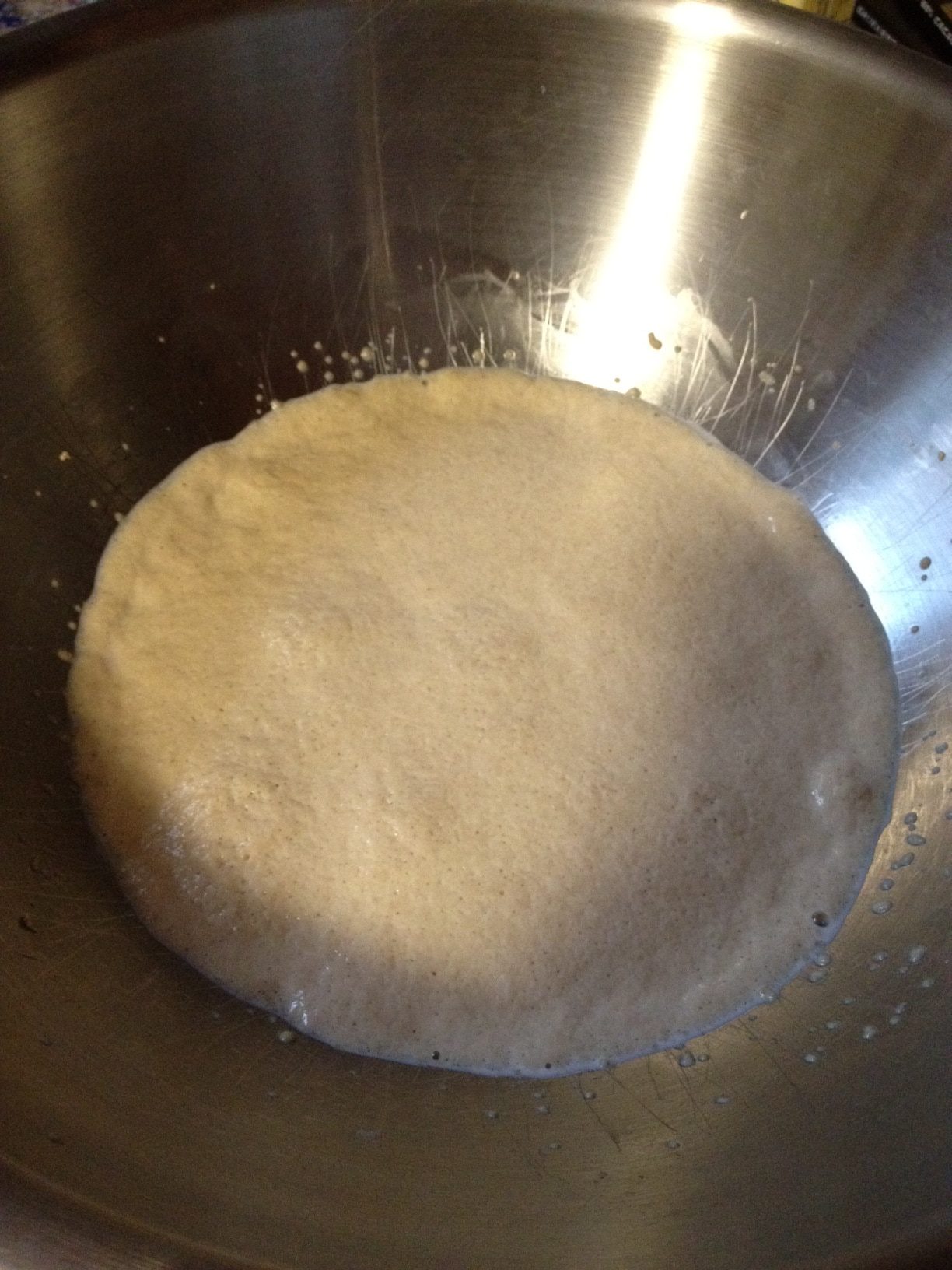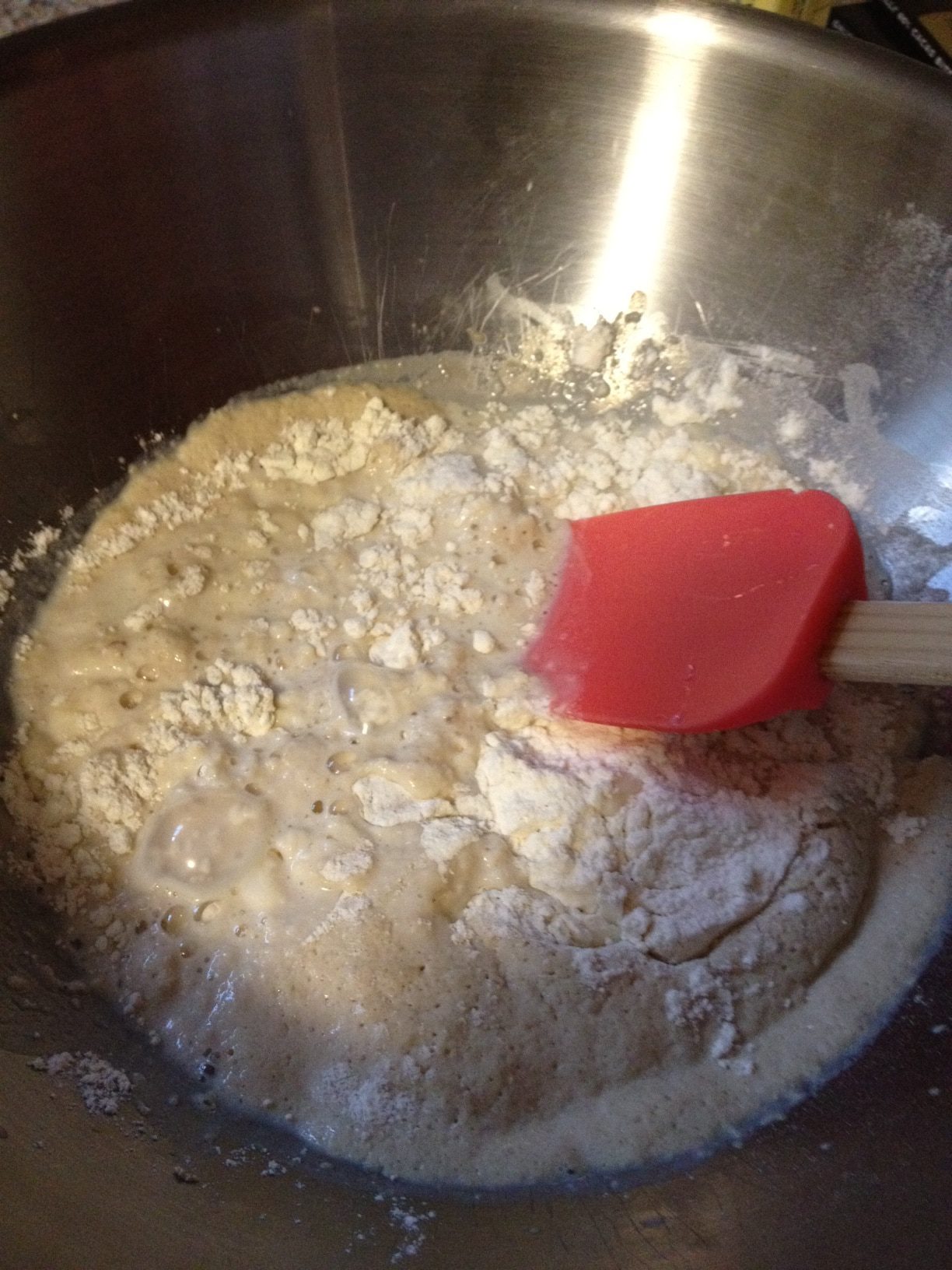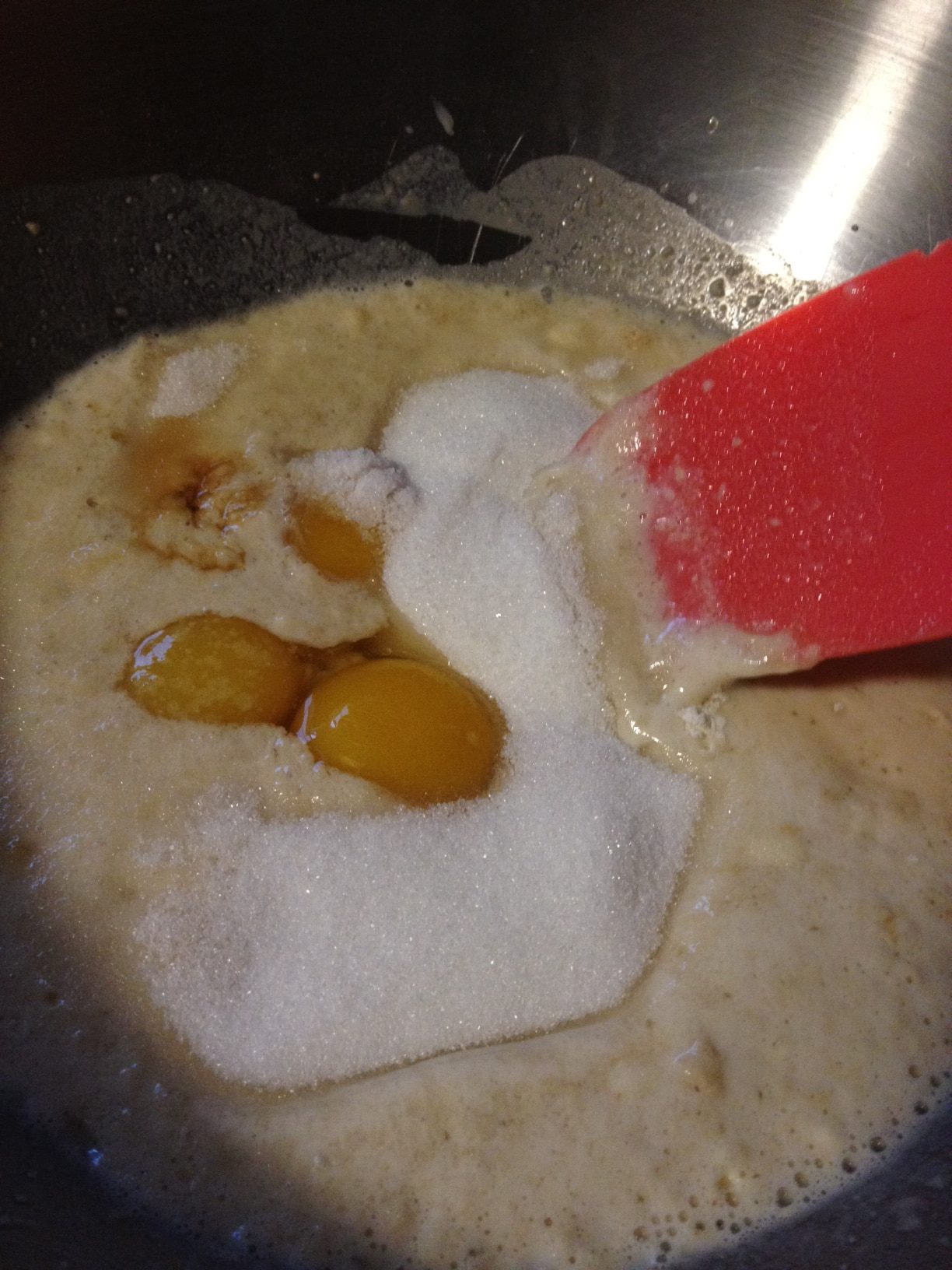 I started by combining the warm milk with 2 teaspoons of sugar, followed by the yeast. Epicurious recommends using a stand mixer with a paddle, but since I didn't have one, I just threw it all into a medium bowl and let stand for several minutes until the mix got foamy. In went a 1/2 cup of flour, and then I beat in the whole eggs, yolk, vanilla, salt and 1/2 cup of sugar.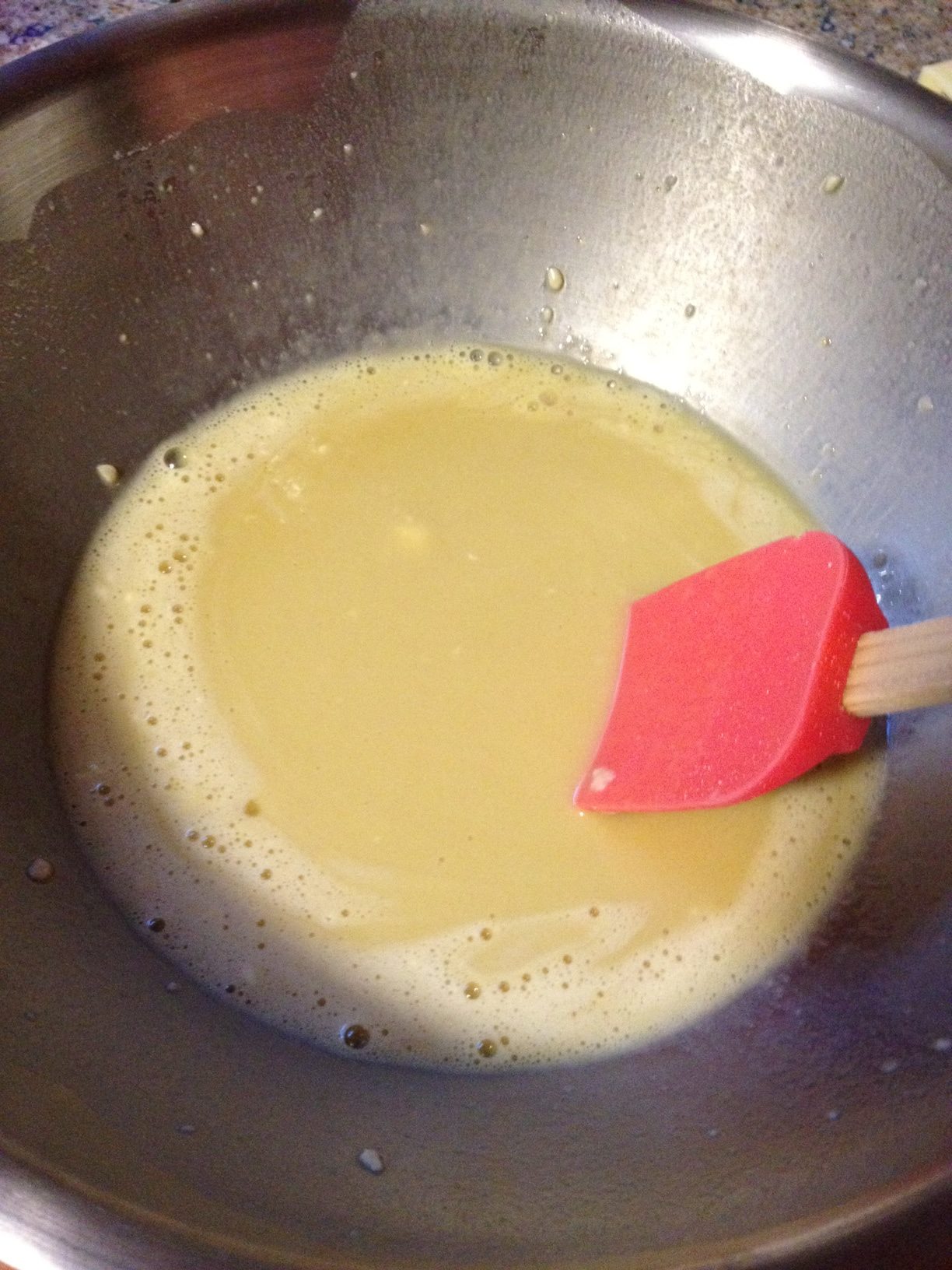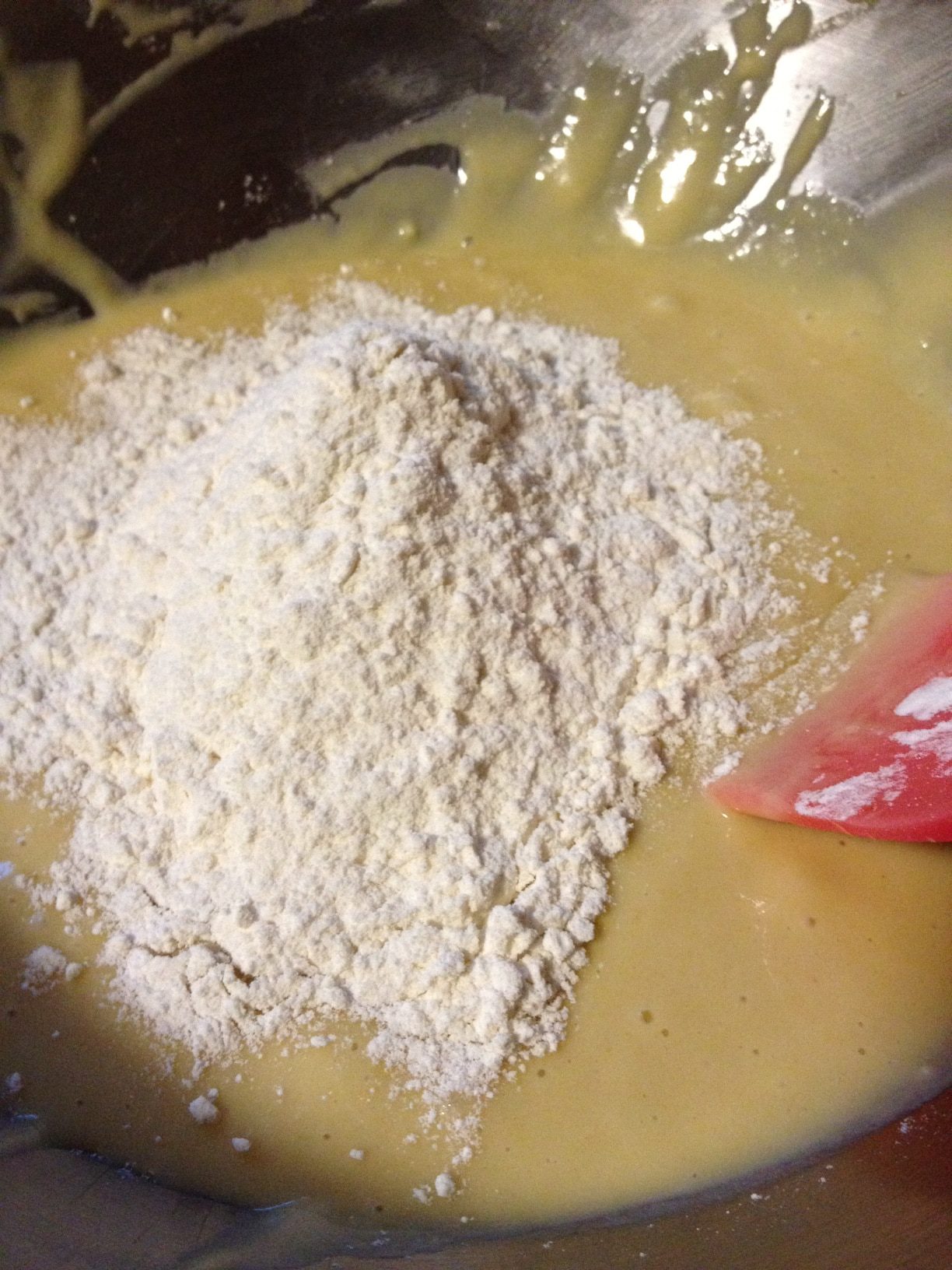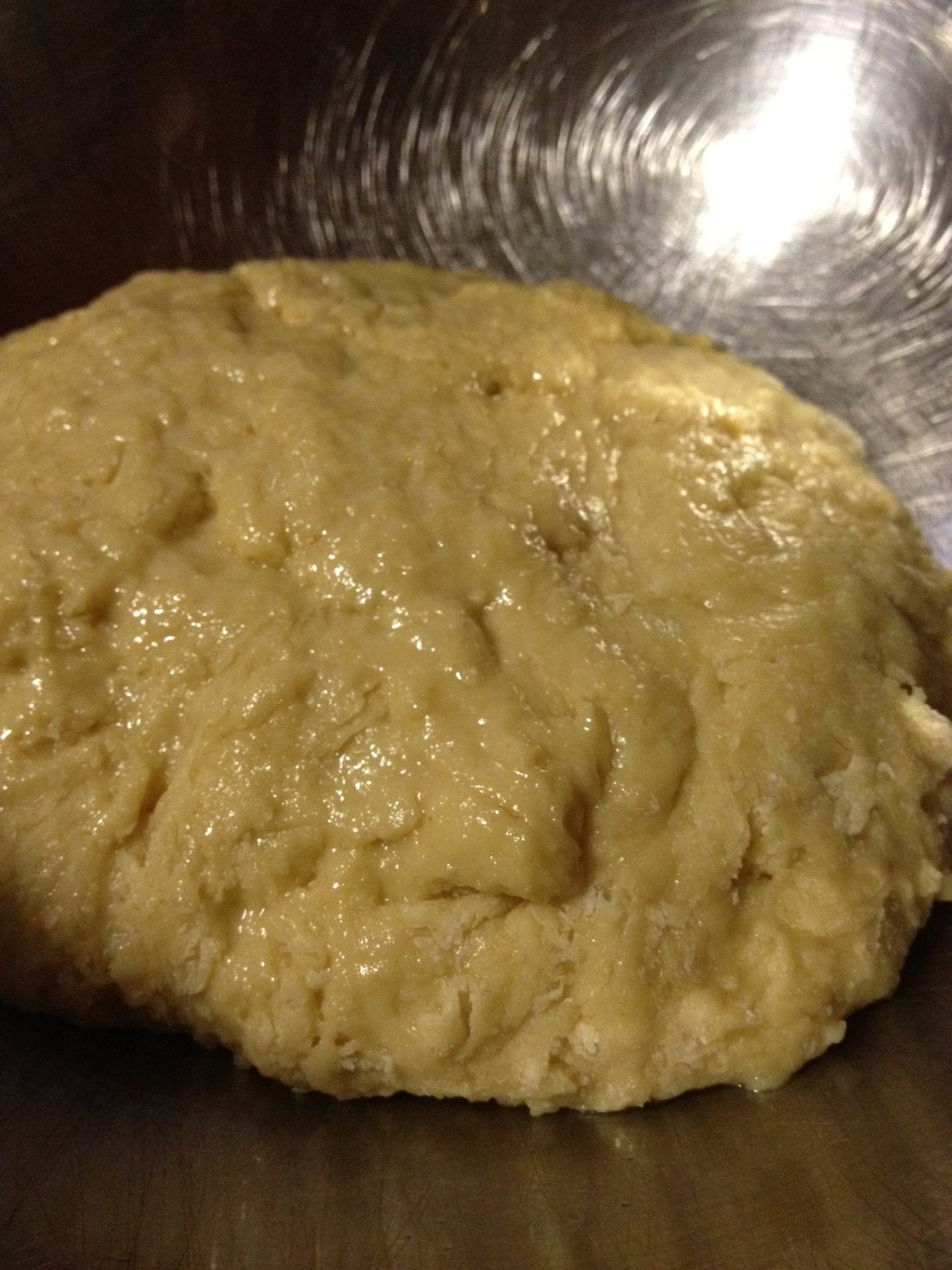 I added the rest of the flour a 1/2 cup at a time, topping off with ~1/2 cup more than the recipe called for; otherwise, there was no way I'd be able to get the super sticky dough off my hands once I'd added the butter and got to kneading (The tradeoff: a slightly firmer bread vs. one that would come apart at the seams).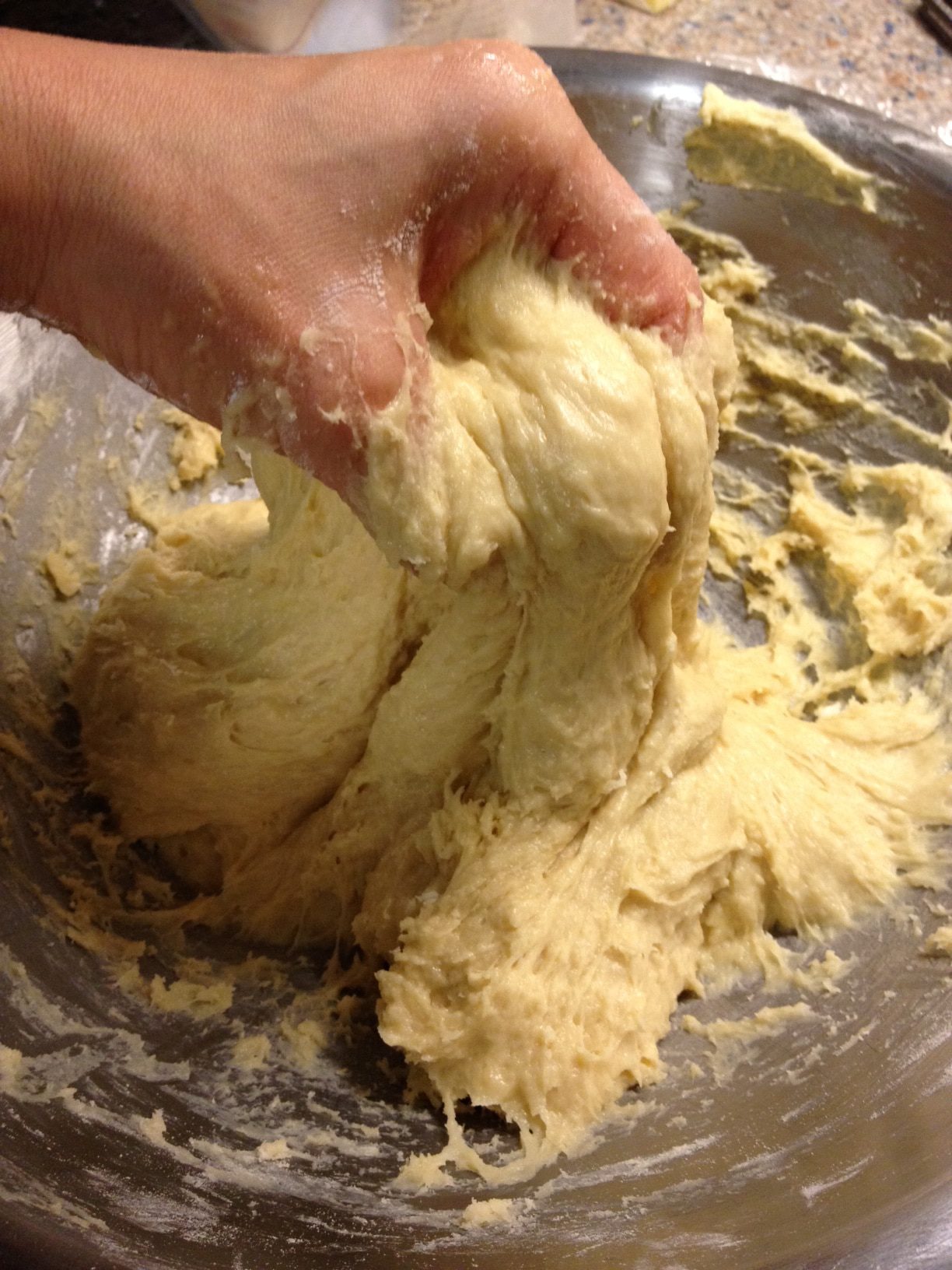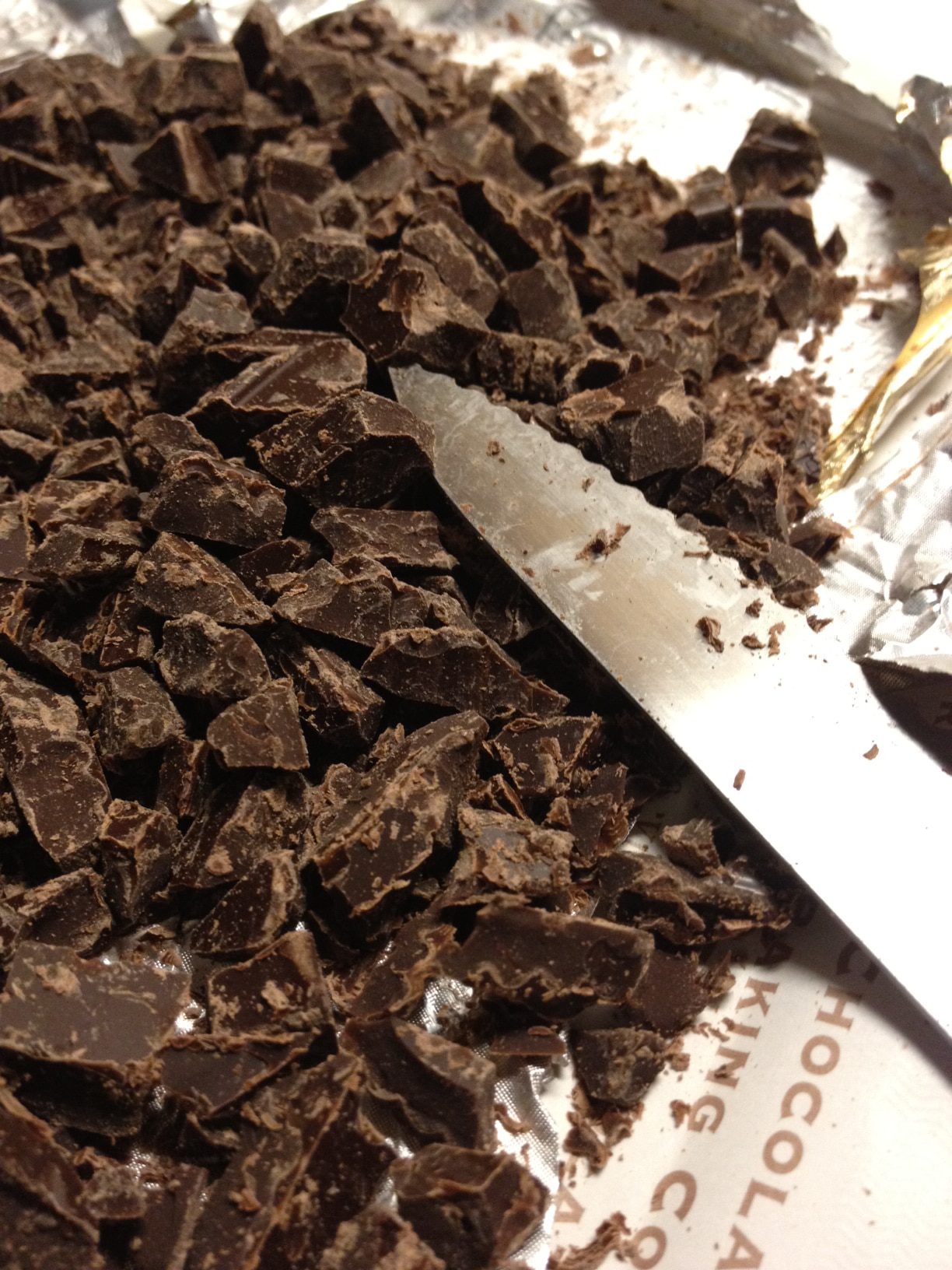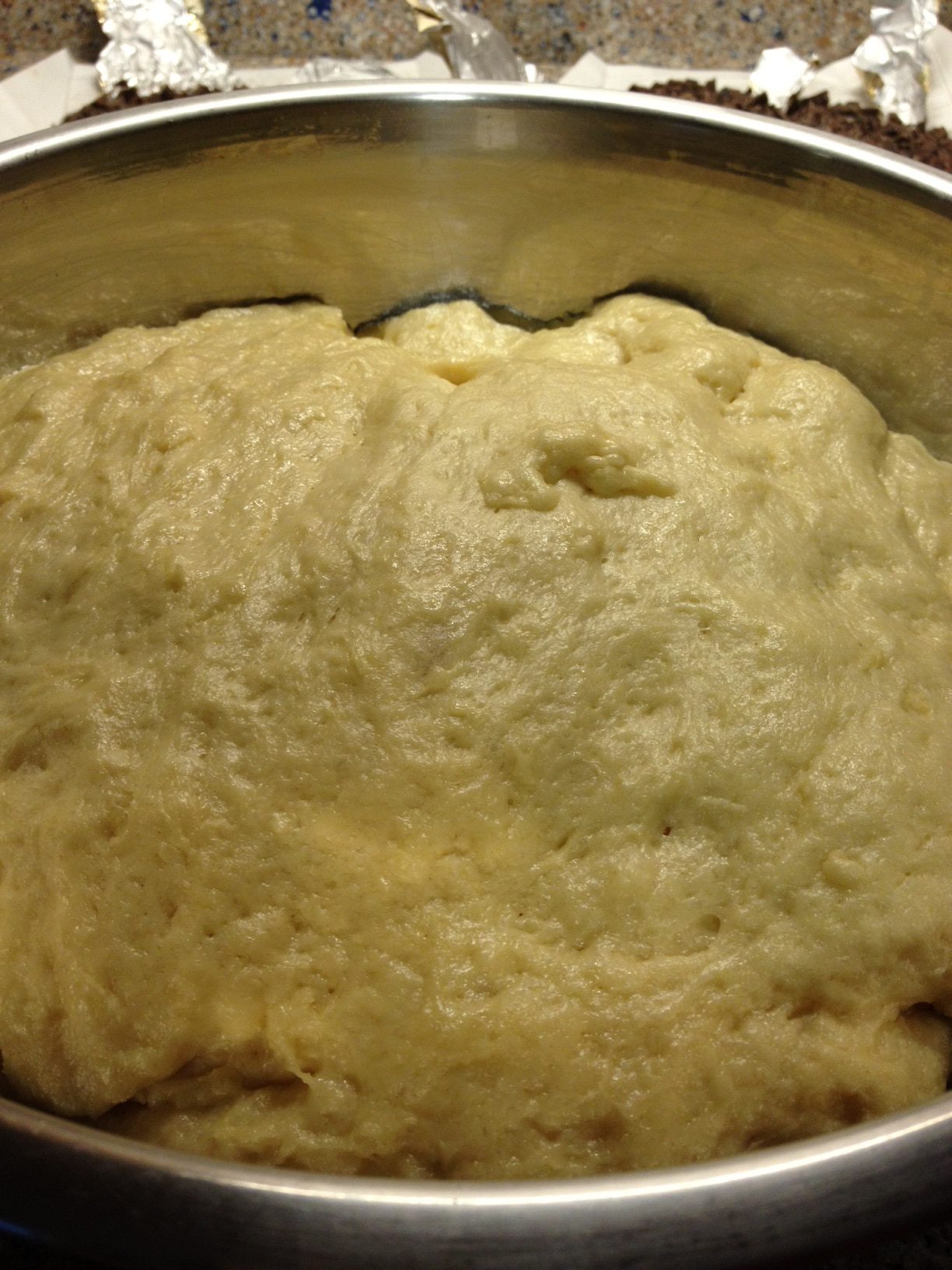 As for the butter, I added a few pieces at a time and kneaded 'em in, working on the whole thing for ~4 minutes. I then scraped it all together into a ball and placed it into a well-oiled bowl, which I covered in plastic wrap. With the dough set aside to rise, I lined a couple of loaf pans each with 2 pieces parchment paper (1 lengthwise and 1 crosswise). I also hacked the chocolate up into a million little pieces.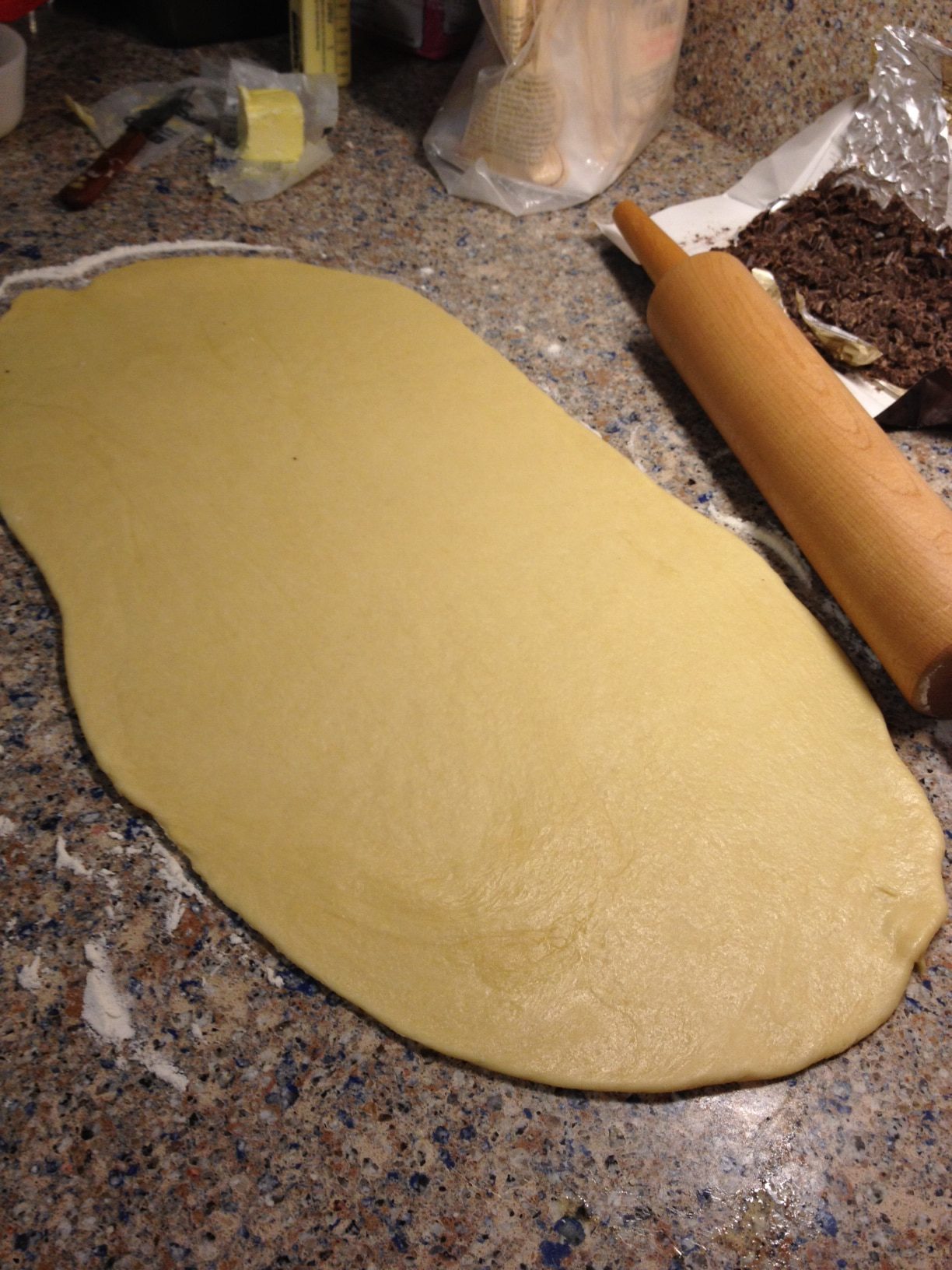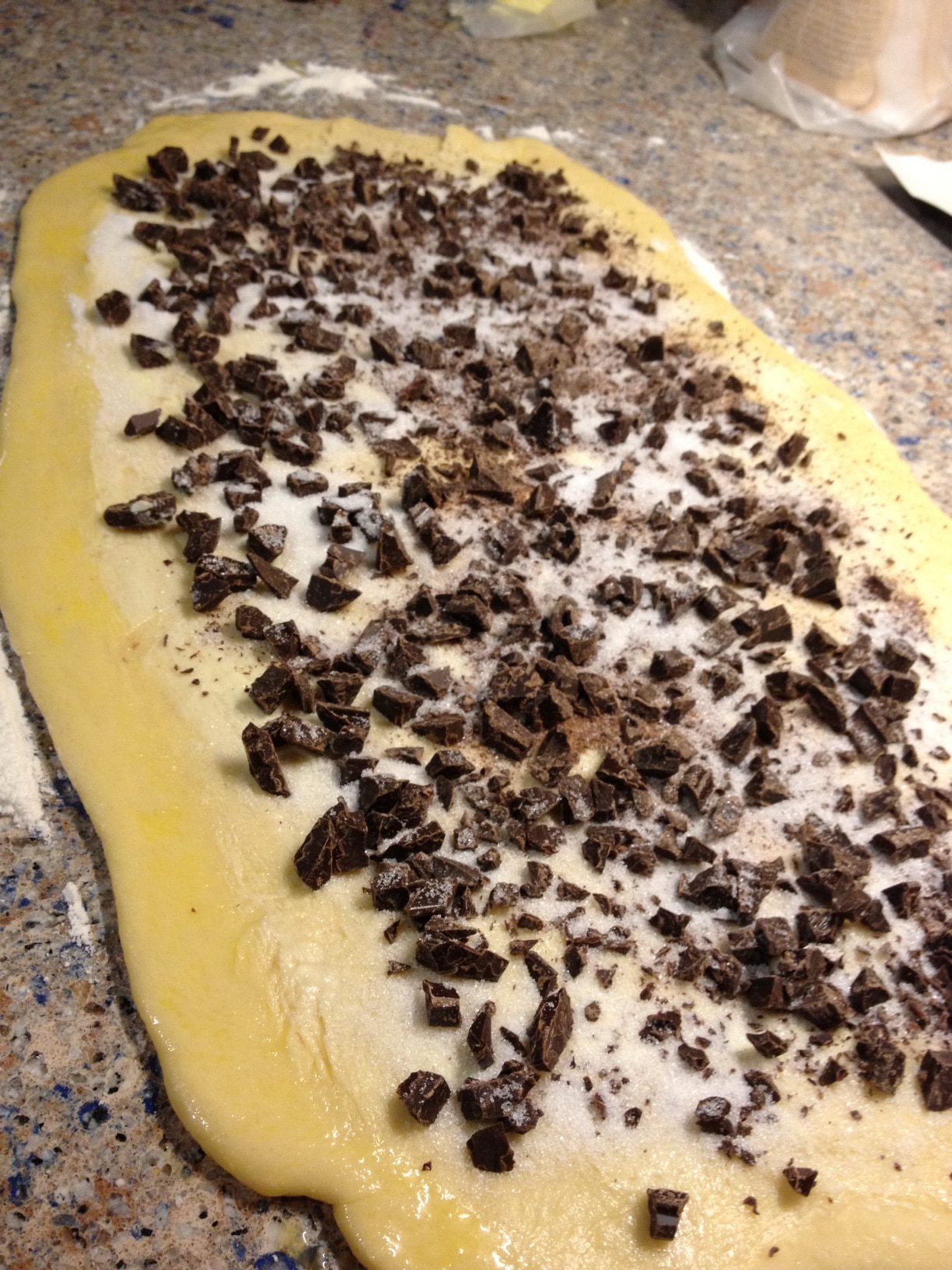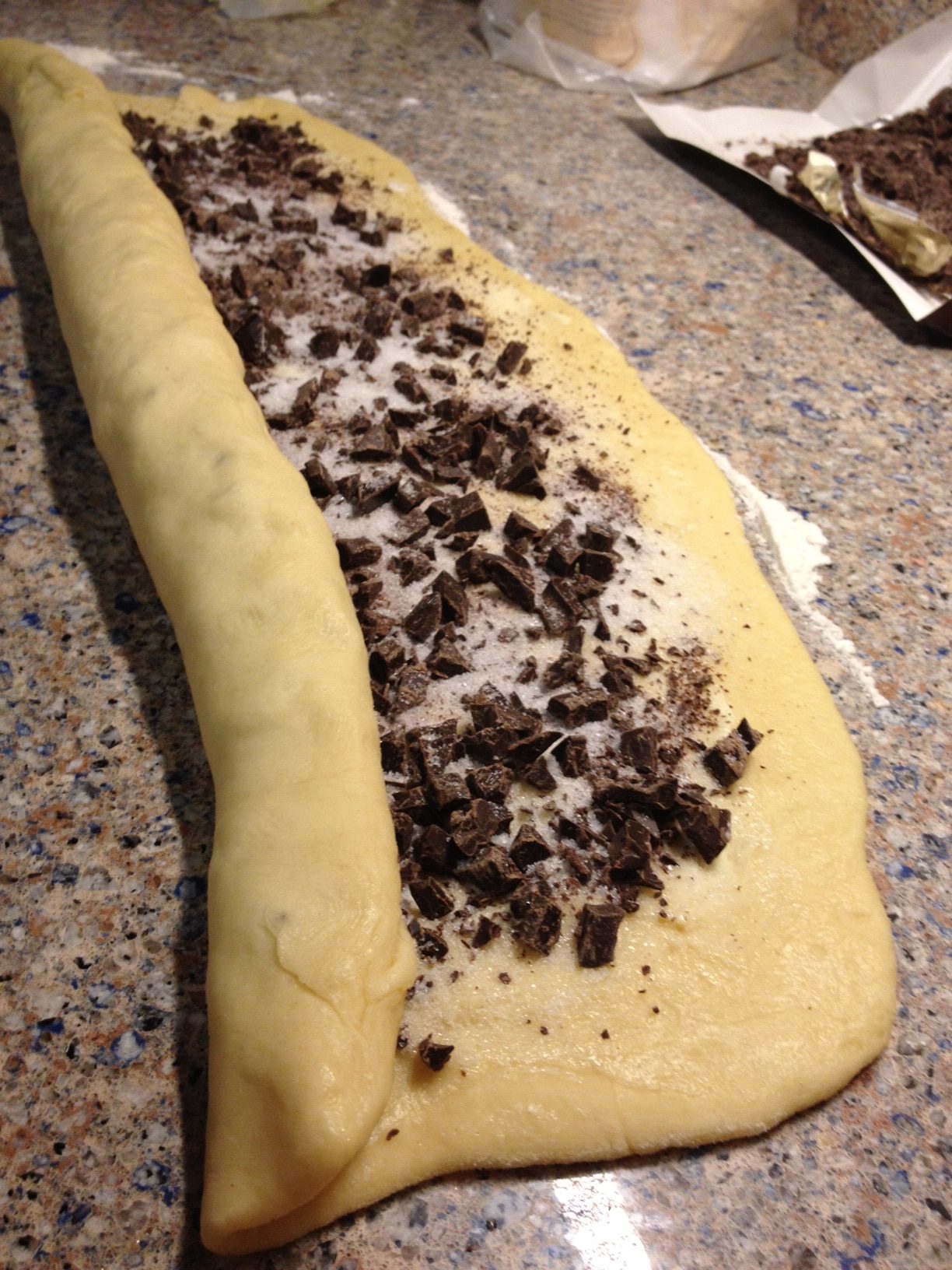 An hour and 1/2 later, I punched the dough down with an oiled rubber spatula, then split the dough in half. I rolled a piece of dough out on a well-floured surface to about 18×10 inches. I spread 2 tablespoons of softened butter making sure to leave a 1/2 inch border, then brushed the egg wash on one long end of the dough. On went half of the chocolate as well as the sugar. Once the filling was on, I started rolling until I reached the other side, then pinched along the egg-washed border to seal the log at the seam.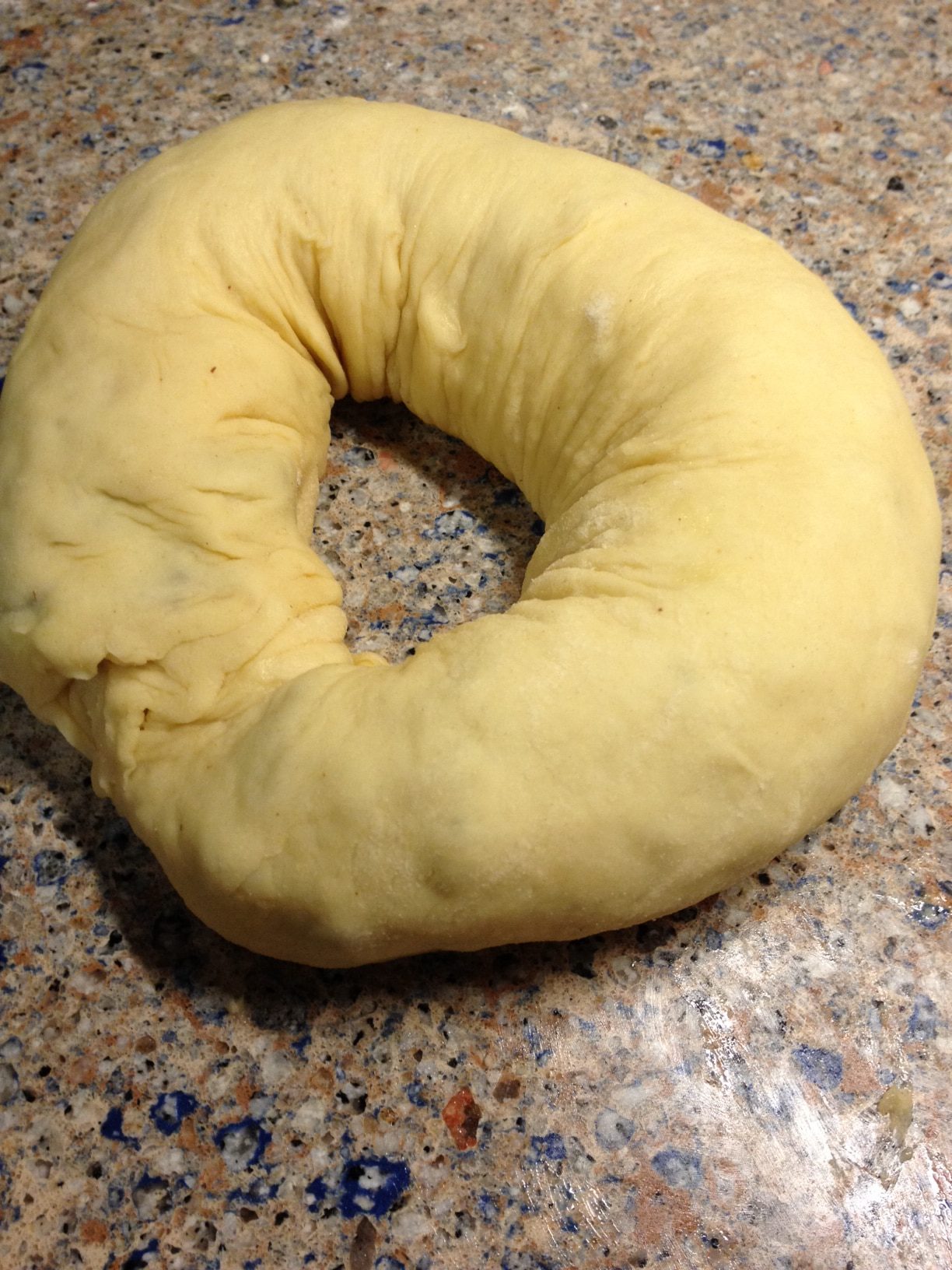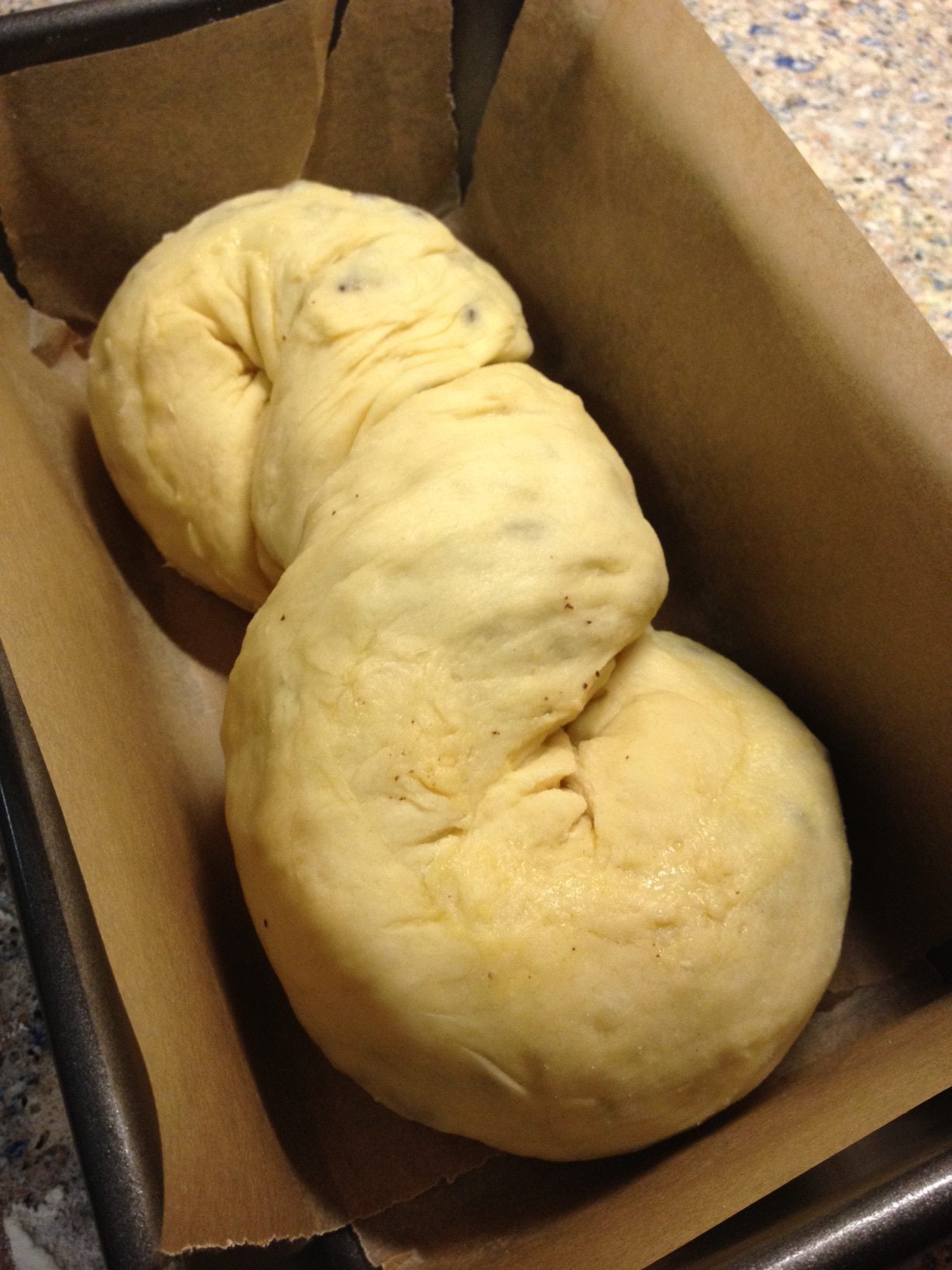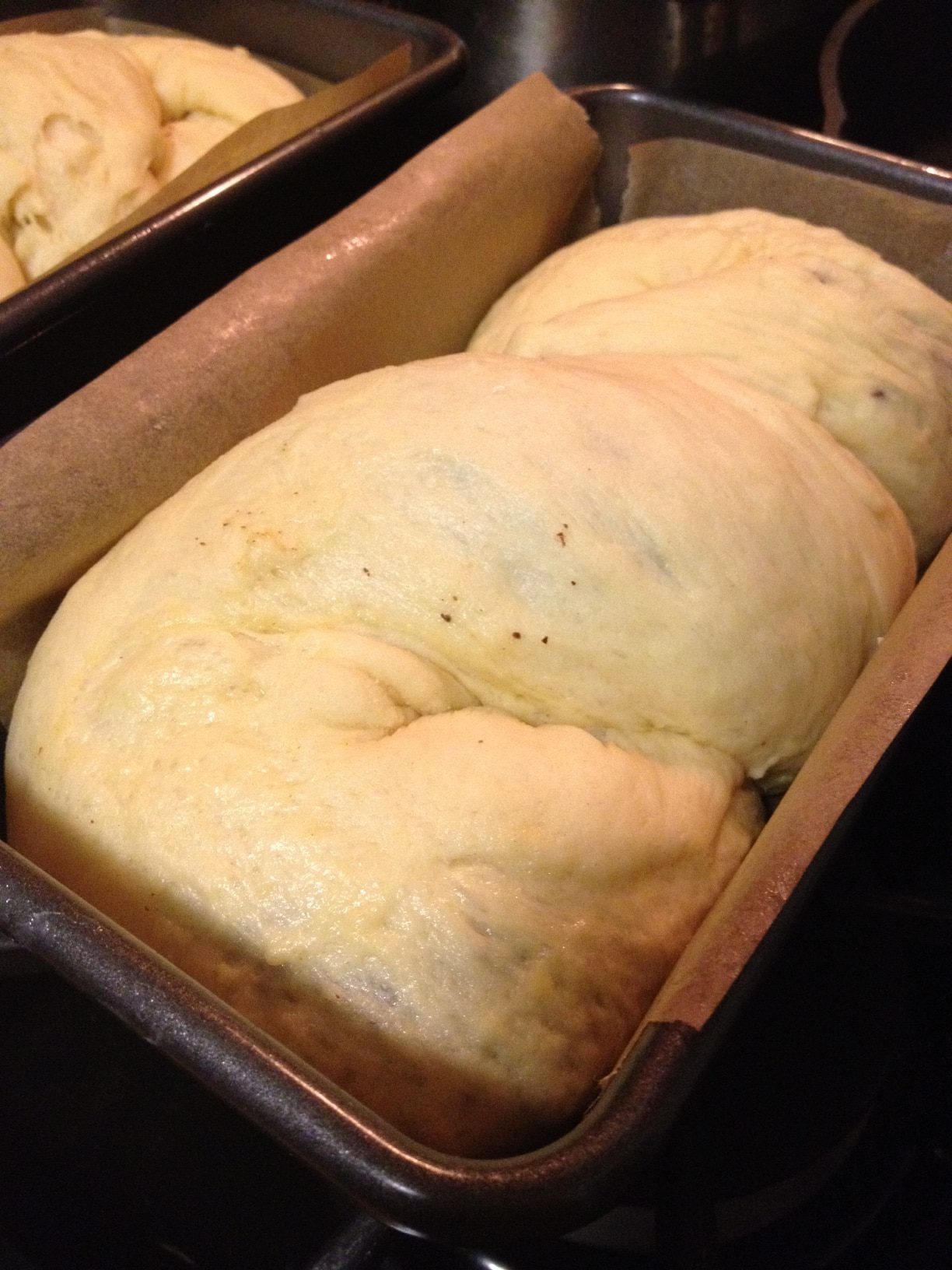 I brought the ends of the log together to seal into a ring, then twisted it twice to form a double figure eight. The loaf then got dropped into the pan. I did the same thing with the other piece of dough. Both went through another hour and a 1/2 rising in a warm place, covered loosely with buttered plastic wrap.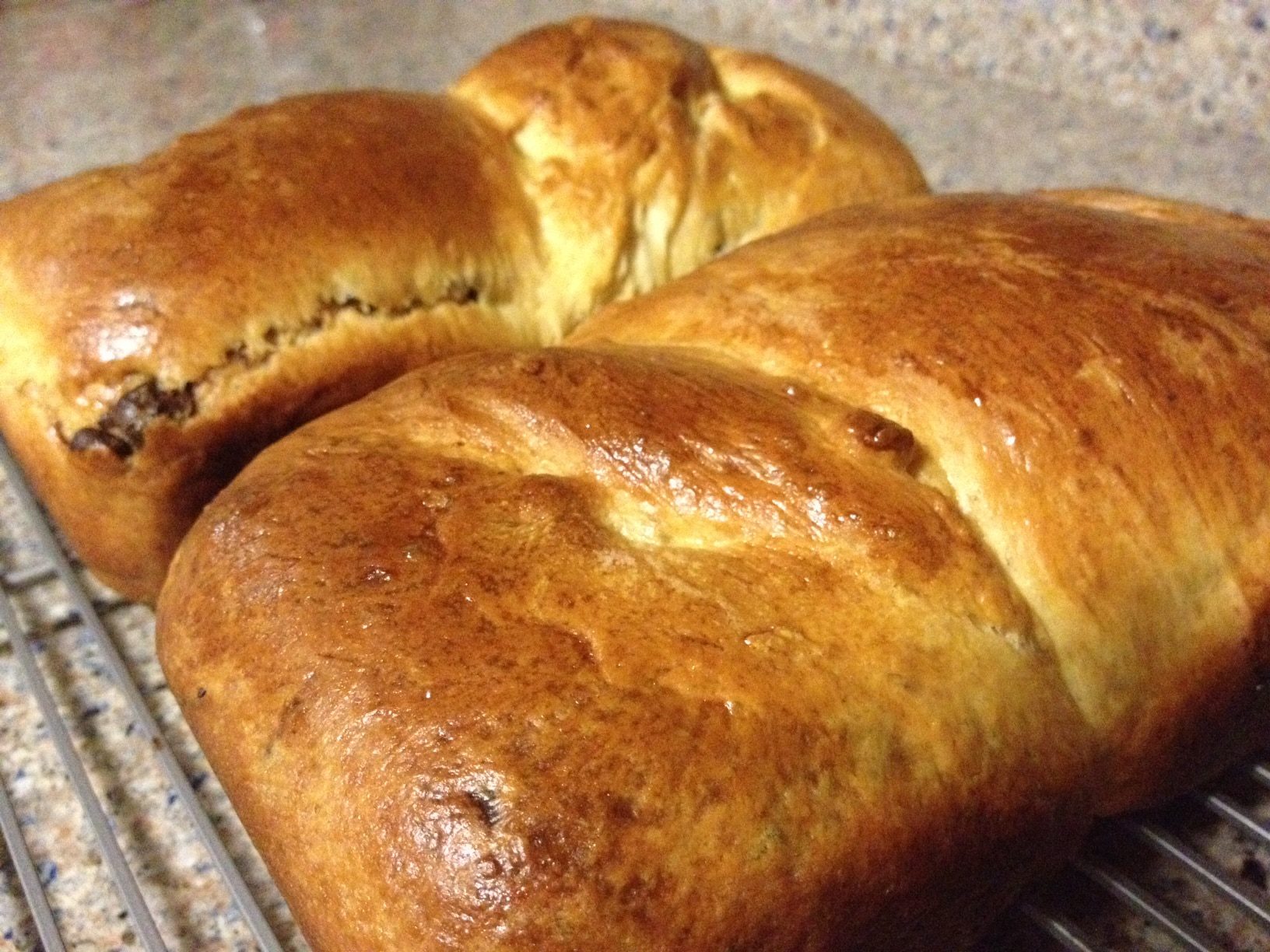 With the second rising almost complete, I turned the oven on to 350 degrees F. Once the oven was ready, I brushed the tops with the rest of the egg wash and slid the loaves onto the middle rack, baking until golden brown—about 35-40 minutes.
Perfect for breakfast or a mid-afternoon sweet treat, the chocolate babka was a hit over the Thanksgiving holidays.