Hello Monday!  Why do I feel like you were just here?!
I had such a good weekend!  My fiance and I went to San Diego to visit some of his friends.  They had just bought a beautiful new home and my forever house-hunting future husband jumped at the chance to check it out.  We we out, drank, ate and stayed up way beyond my bedtime.  I can't remember the last time I was up past midnight!  I think we even saw 1 am!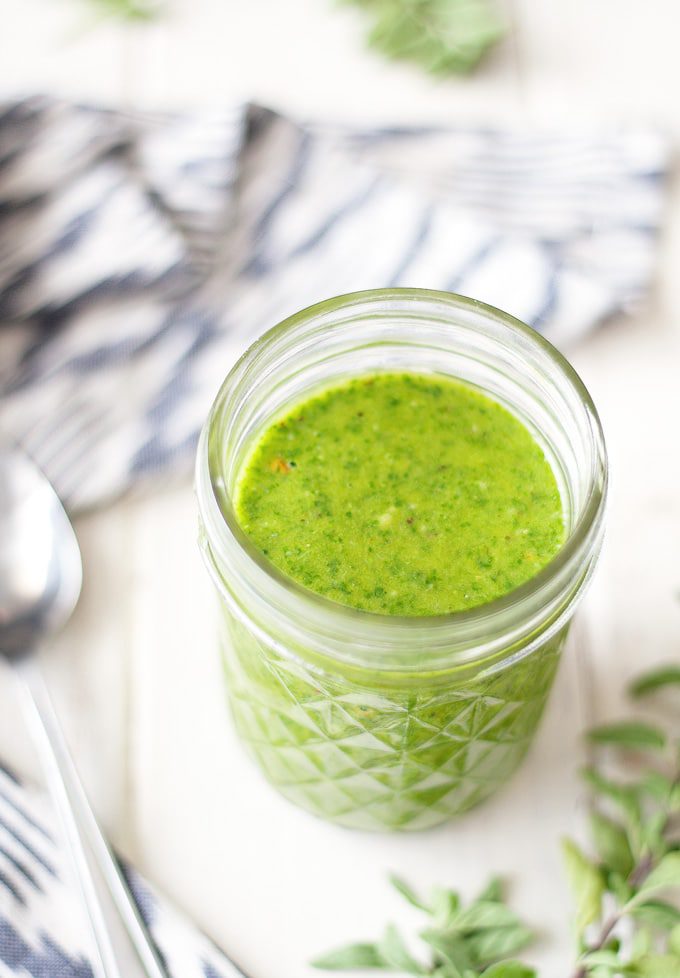 Sunday we did lunch with my fiance's grandma and then headed back to LA and our sweet little pup.  It's always nice to escape for a weekend but I'm always ready to get back home.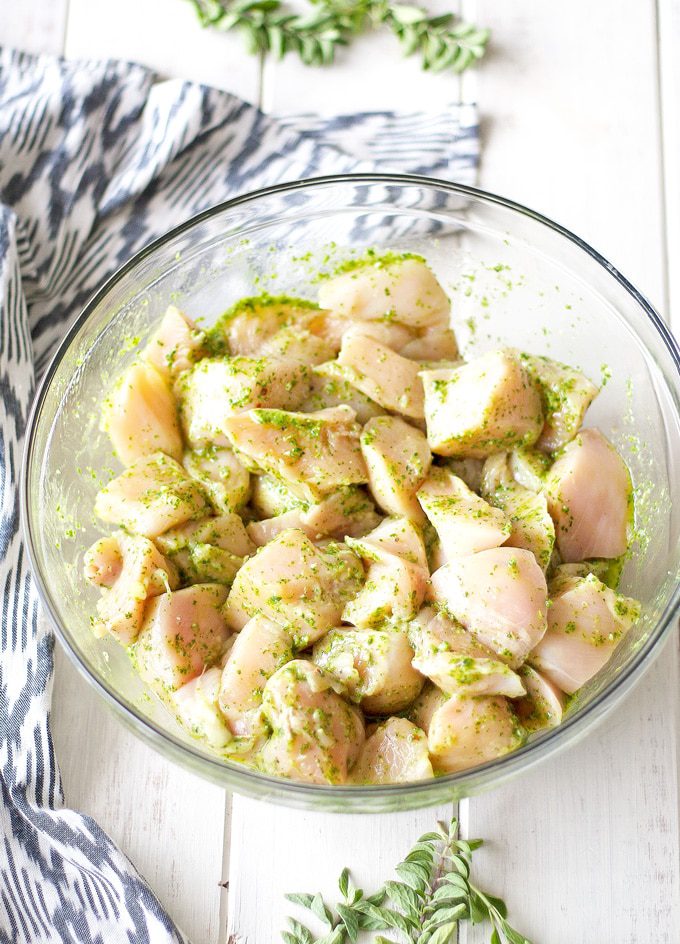 After a weekend of eating out and splurging, I was looking forward to getting back into a routine and back to eating healthy meals.  These chimichurri chicken skewers were exactly what I needed after drinking more margaritas than I care to count.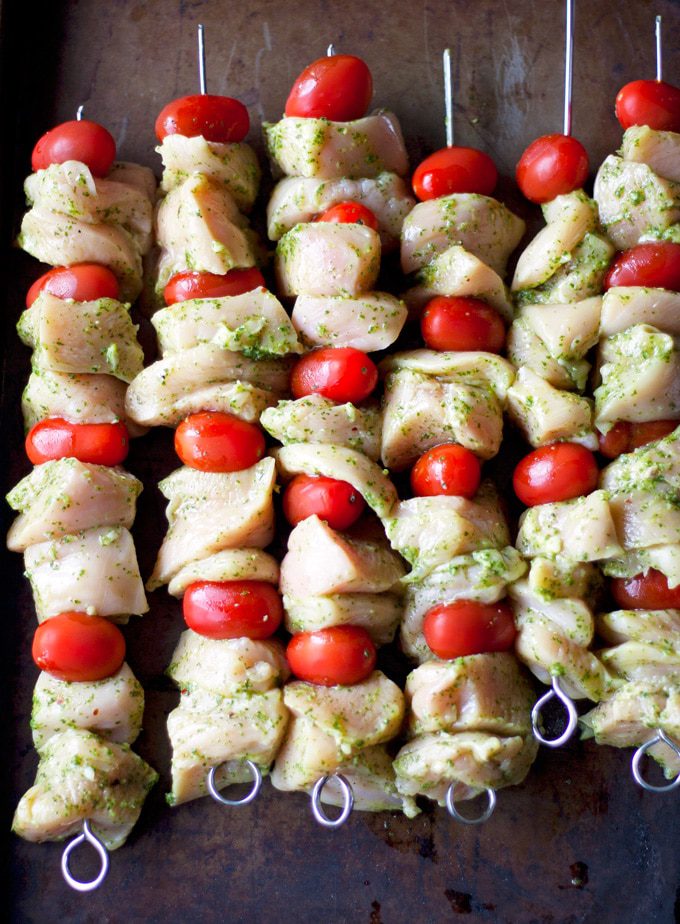 These are so easy to put together and the chimichurri can double as the marinade!  I simply mix up the chimichurri, cut your chicken breast into cubes and then add 1/3 cup of the chimichurri to the raw chicken, coating all the chicken evenly.  Once that's hung out for at least sixty minutes, simply skewer with your favorite veggies and grill.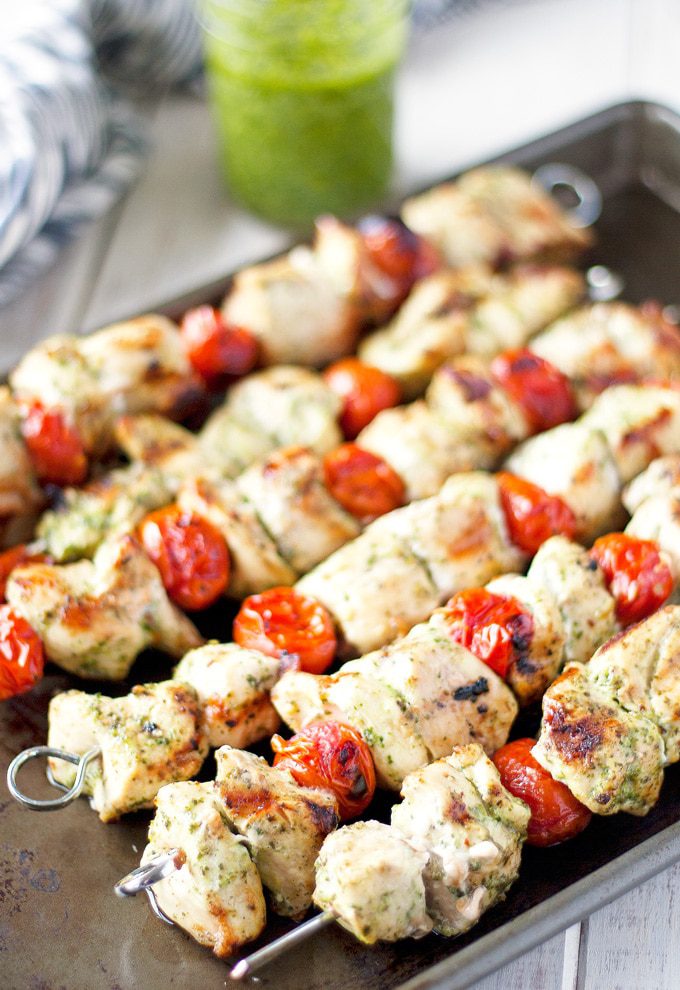 Top with the remaining sauce and you have dinner!  I made a ton of these up Sunday and we'll eat them throughout the week. Perfect on salads, served with tons of grilled veggies and could easily be place atop some steamed brown rice.  Plus they are gluten free, dairy free and paleo friendly.
And now you have dinner for a couple nights this week, which always makes Monday a little more easier to deal with.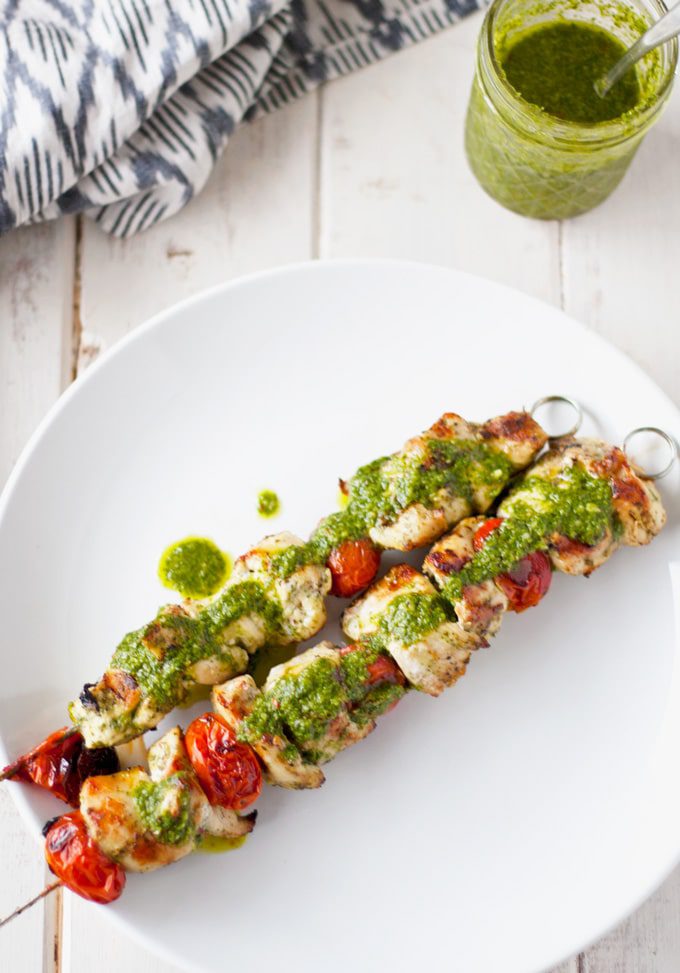 ingredients
2 pounds boneless skinless chicken breast, cubed
vegetables for grilling (I used cherry tomatoes, but you could do mushrooms, onions, squash, etc..)
1 cup fresh cilantro
⅔ cup fresh parsley
¼ cup fresh oregano
2 garlic cloves
¼ cup red wine vinegar
⅔ cup olive oil
½ teaspoon salt
½ teaspoon pepper
¼ teaspoon crushed red pepper flakes
instructions
In a food processor, combine cilantro, parsley, oregano, garlic, red wine vinegar, olive oil, salt, pepper and crushed red pepper flakes.
Pulse together until combined and all ingredients are finely chopped. Taste and season as needed.
In a large bowl, add cubed chicken and ⅓ cup of the chimichurri. Stir to combine and let marinate for one hour.
Skewer chicken and vegetables and on a hot grill, cook chicken, rotating occasionally. Remove from grill once chicken has reached 165 degrees F with an instant thermometer and has dark grill marks, 12-15 minutes.
Serve immediately topped with additional chimichurri.
Chimichurri will stay in an airtight container in the fridge for one week.