Spaghetti is my favorite kind of pasta; I've said it too many times already. I can always be happy with a messy plate of spaghetti and meat sauce. I also love to make a super quick pasta dishes that can be served in a hurry. Simplicity and the freshness of the ingredients is the key.
I love the pungent flavor of fresh chili, and the comforting aroma of fresh garlic. I usually cook this dish in 15 minutes. The trick is to schedule your cooking steps to get things done on time. While cooking pasta, you can deal with chili, garlic and prawns, and by the time the pasta is cooked, it's ready to be tossed in the vibrant mixture. One more trick on how to make the pasta packed with flavor is to cook it in vegetable/chicken stock. This will make the pasta itself drenched in the deliciousness.
Chili and Garlic Spaghetti with Prawns
Ingredients:
200 gm prawns
100 gm spaghetti
4 cups vegetable stock
1 fresh chili- chopped
½ tbsp chopped garlic
Salt to taste
Lemon to taste
1 tbsp olive oil
Preparation:
Bring vegetable stock to boil, add spaghetti. It should take about 10-12 minutes to cook.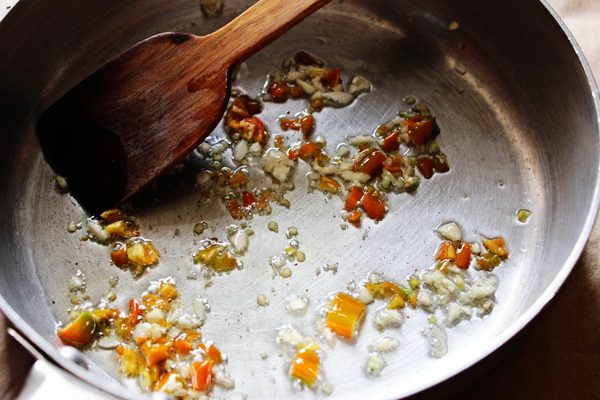 Five minutes later, heat the olive oil in another pan and sauté garlic and chili until fragrant. I time this to cook 5 minutes after adding the pasta in the stock because by the time the pasta is cooked the prawns should be nicely done and ready to be mixed together with the pasta.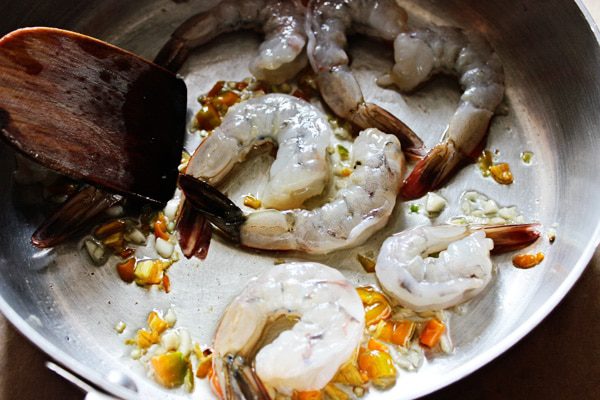 Add the prawns, and stir well.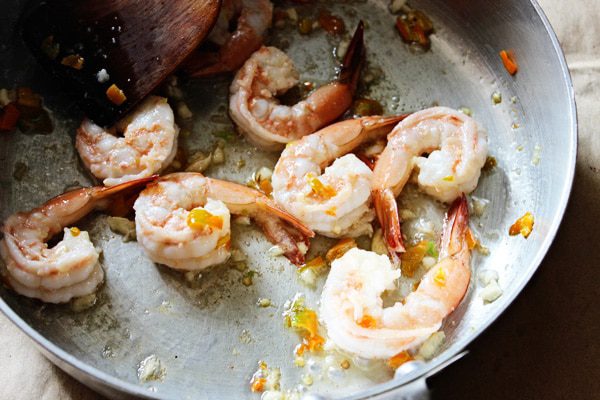 Cook the prawns until they turn pink and curl up. Season with a little salt.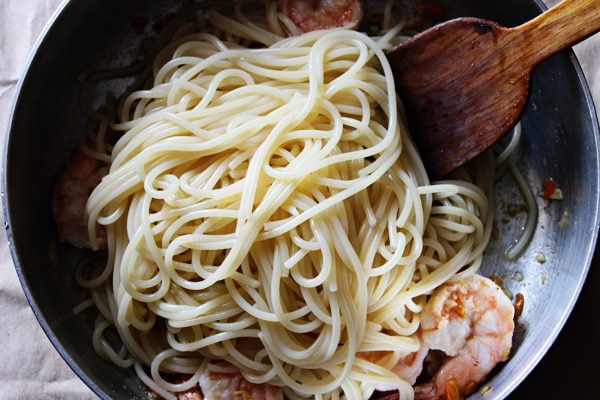 By this time, the pasta should be cooked perfectly. Transfer the pasta into the pan of chili garlic prawn right away.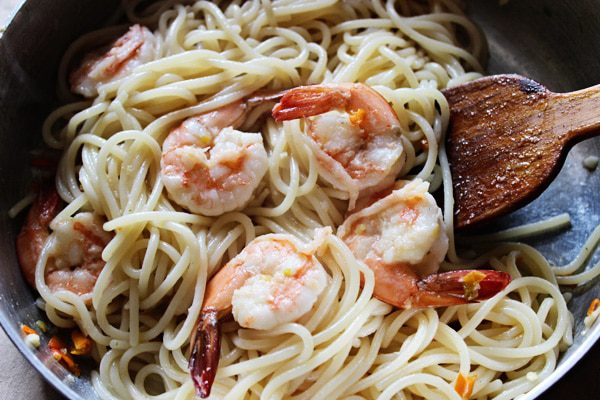 Mix well and check the seasoning.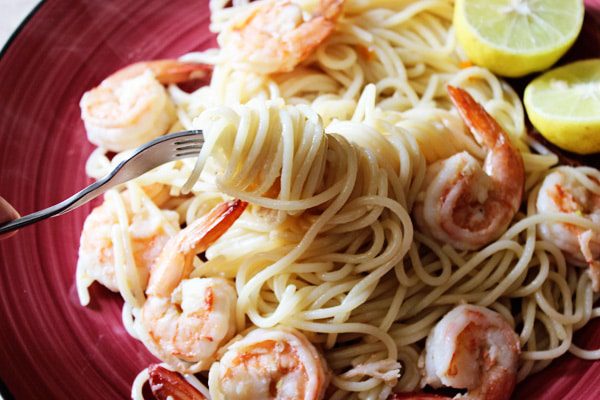 Serve with some lemon on the side.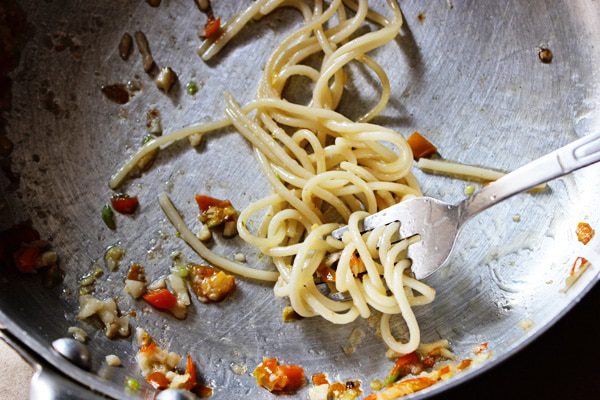 But this is what I really love… scraping the chili and garlic with pasta off the pan. So yum!