When Sadik and I find oyster mushrooms in the market, our brains think in different directions. When he picks it up, he thinks about Indian Spicy Mushroom with lots of coriander seed powder that makes the mushrooms taste almost like meat. I think about Tom Yum Mushroom or simple stir fry. He wants his way and I want mine, so we end up buying 2 packages of oyster mushrooms which isn't cheap. A package of 150 gm oyster mushroom is sold for Rs. 60. Crazy expensive I know, but we don't get this often.
I showed you how to stir fried oyster mushroom with ginger and garlic before, here is an even easier way to cook it. I simply stir fry these lovely mushroom with fresh red chili and garlic and season it with some sugar and fish sauce. The basil helps giving the beautiful aroma to this dish, too. Yum! Eat this with some hot rice; it's super comforting and filling.
Chili and Garlic Oyster Mushroom
Ingredients: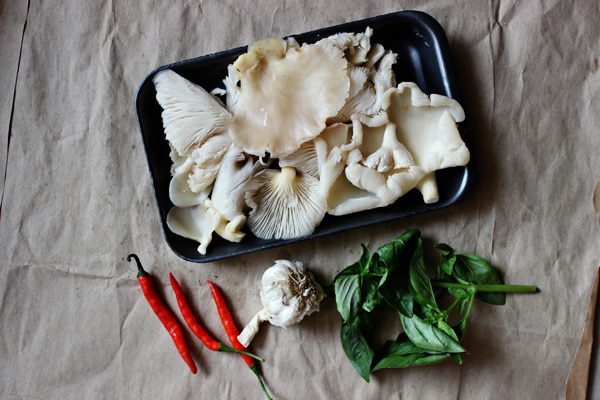 150 gm oyster mushrooms- cleaned and gently tore the mushrooms with your fingers to get small pieces
3 cloves garlic- chopped
2-3 fresh red chilies- roughly chopped
2 tbsp vegetable stock
Fish sauce and sugar to taste (if you don't like the taste of fish sauce, try light soy sauce)
A handful fresh basil
1 tbsp oil
Direction: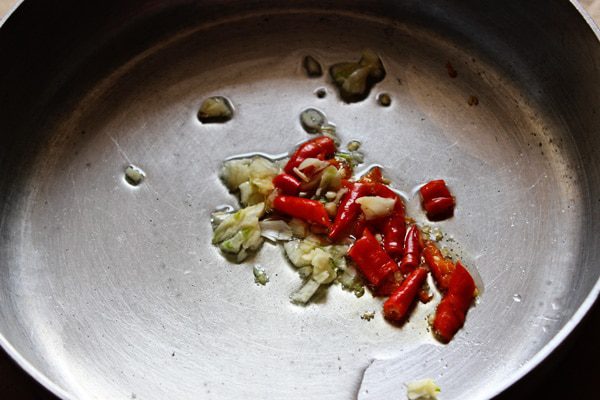 Heat oil in the pan over high heat, and add chili and garlic and stir fry until the garlic becomes golden.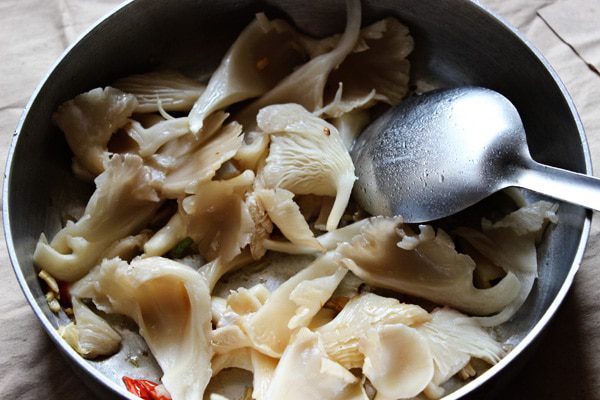 Add oyster mushrooms and give it a quick stir.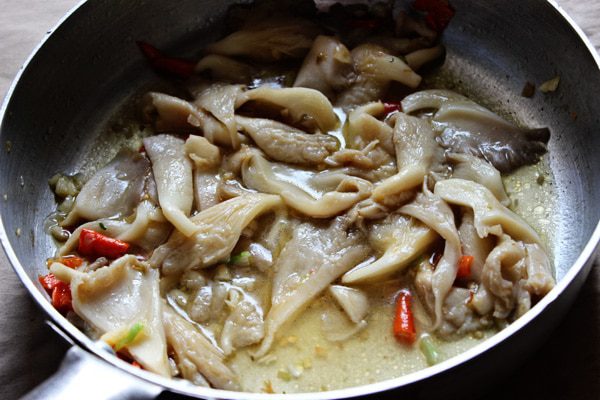 Add vegetable stock and season with fish sauce and sugar. Stir further for about 2 minutes or until the mushroom becomes soft.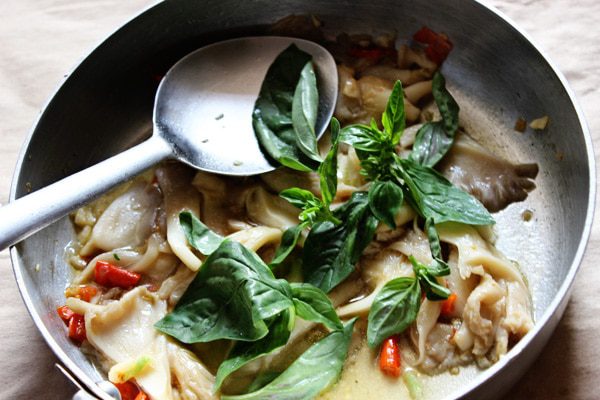 Add some basil, stir, and turn off the heat.
Check the seasoning again and serve with some rice.
What's your favorite recipe for oyster mushrooms?
Love,