Have you ever been let down by a dessert that looked so good but didn't deliver at first bite? Well, I have, couple of times. And now, I can add Cherry Clafoutis* to that list.*Pronounced "klah-foo-tee".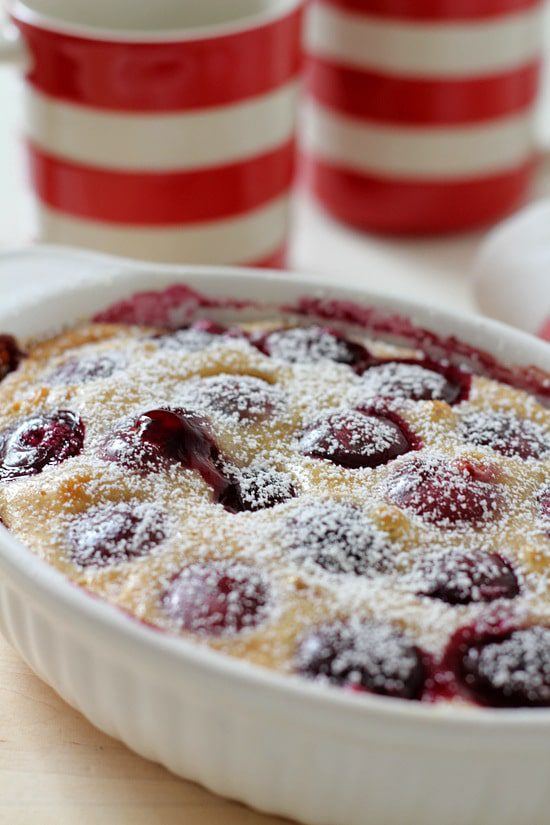 No matter how hard it tried to be photogenic for me, I still couldn't bring myself to like it.
When will I ever learn? I am not crazy for cherries to begin with. I don't dislike them, but I don't like them either. And I certainly don't like the taste of cooked cherries even more. If I had to eat a cherry, it would have to be in its fresh form and nothing else. So why on earth did I bake this clafoutis?
Because.
Because cherries, which happen to be in season now, look so good in desserts. They are in a midnight shade of scarlet, and glistening, and juicy … and, and, and, they always provide the finishing touches! A cherry on a cake (wink wink). Besides, I saw some some mighty fine cherry desserts lately – see Linda'sRustic Cherry Tart, Shirley's Cherry Pie and Zurin's Cherry Cupcake Financiers.
You know, like when bootleg jeans were all the rage and everyone was wearing them? Gawd, Madonna totally rawked hers in her Don't Tell Me music vid. I tried on one wrong pair after another, hoping that the next one would be it. Of course I always went away empty-handed. Jeans aren't even my thang and bootlegs make me look ridiculous. What was I thinking?
So I'm gonna stop this futile search for the cherry dessert. I'll stick to durians or bananas or mangoes, thank you very much. They don't look so purdy, but heck, I like 'em. And that's all that should matter.
And so, I'll have to declare this Cherry Clafoutis a baking disaster because I didn't enjoy it at all. 🙁 None of us at home did. :((
For what it's worth, read on for the recipe, fromJoy of Baking. I reduced the cherries to only 250g. Thank goodness or it would have been a bigger waste of good money!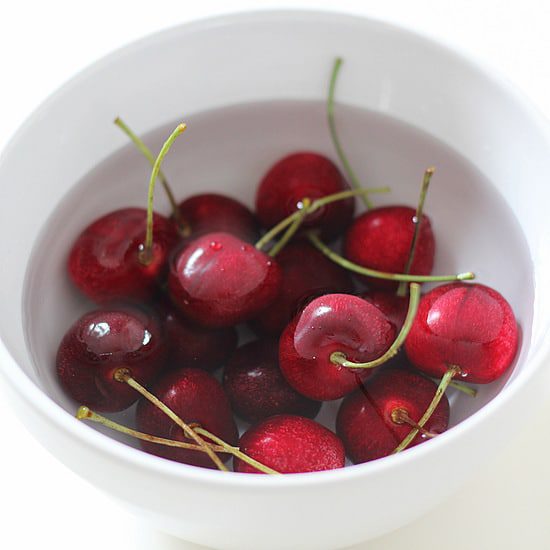 Wash the cherries.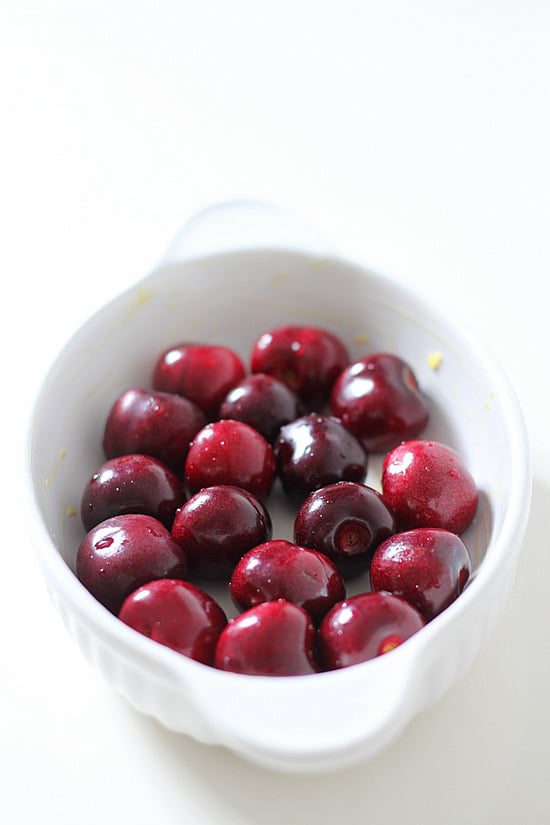 Remove stems but not the stones, and place them all in a buttered dish. That's the traditional way of making clafoutis. The stones impart an almond-ish flavour to the overall taste. Apparently. What'ev. Cherry lovers, please don't stone me for my lack of enthusiasm (pun not intended).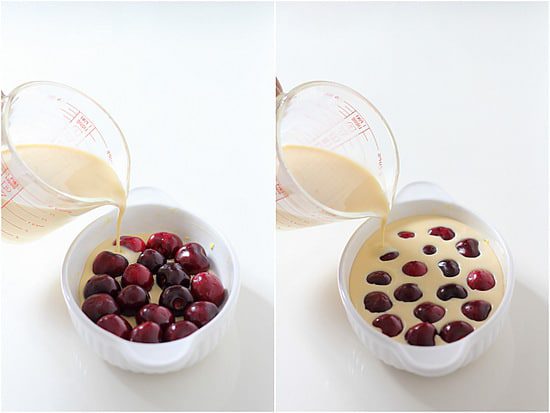 Pour in the batter and bake as per instructions, and you'll get this: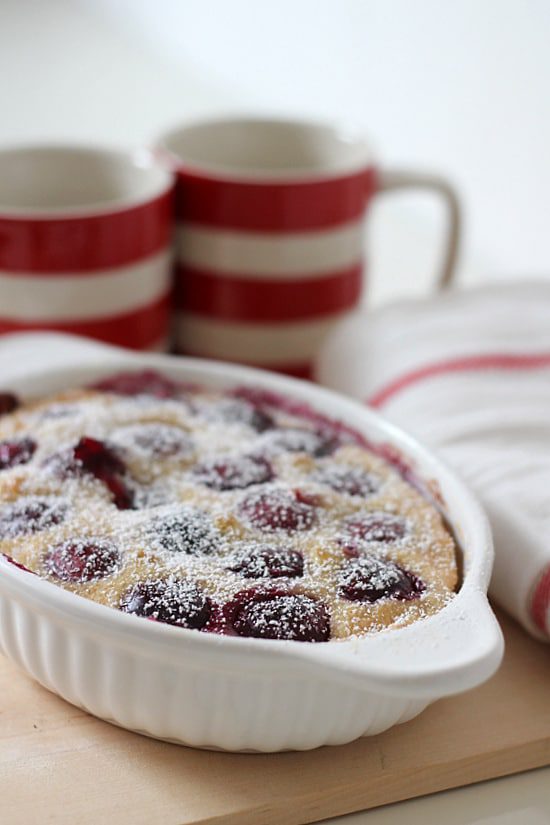 Cooked cherries in a puffed custard cake. If you like it, good for you. It looked so promising, but … oh well … Clafoutis, not for me.

I like my flowers way better. 🙂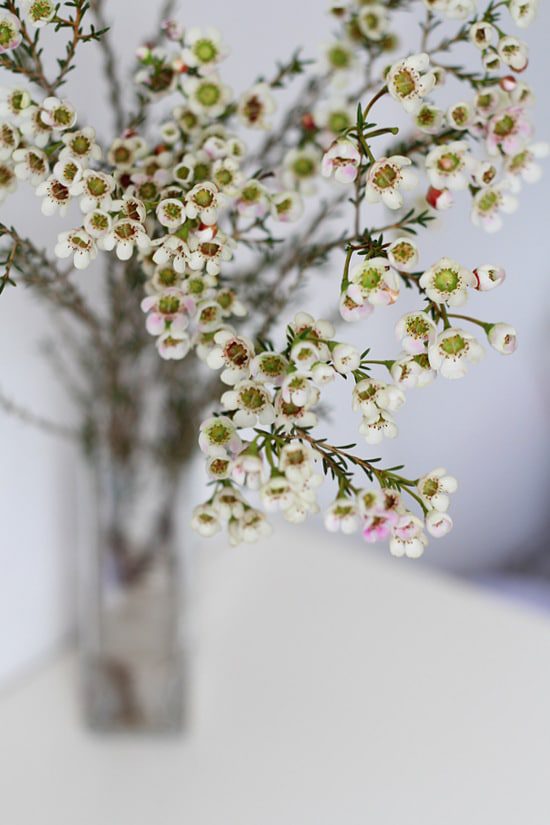 They remind me of cherry blossoms.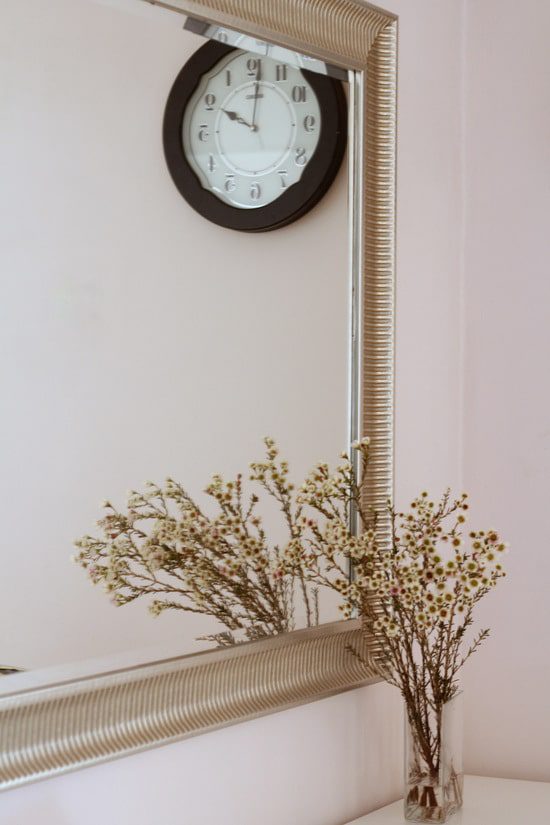 And for those of you who have been asking for a peek into my "new" home, well, here's the corner where I sit and blog. And that's all you'd want to see anyway. The way my boys thrash their toys around, they make the apartment look like a war zone! 😉