I'm having a lot of fun making sauces and condiments that can be enjoyed on the Autoimmune Protocol (AIP). Like I've said before, to reduce the stress, time, and overwhelming feelings of needing to prepare every meal and snack from scratch, I rotate through a few large-batch staple meals that I can make quickly but transform easily by altering their seasonings/spices and sauces, which is why I set out to post a series of AIP sauces and condiments. I needed a reason to push myself into creativity for my own meals and assumed others may be in want as well.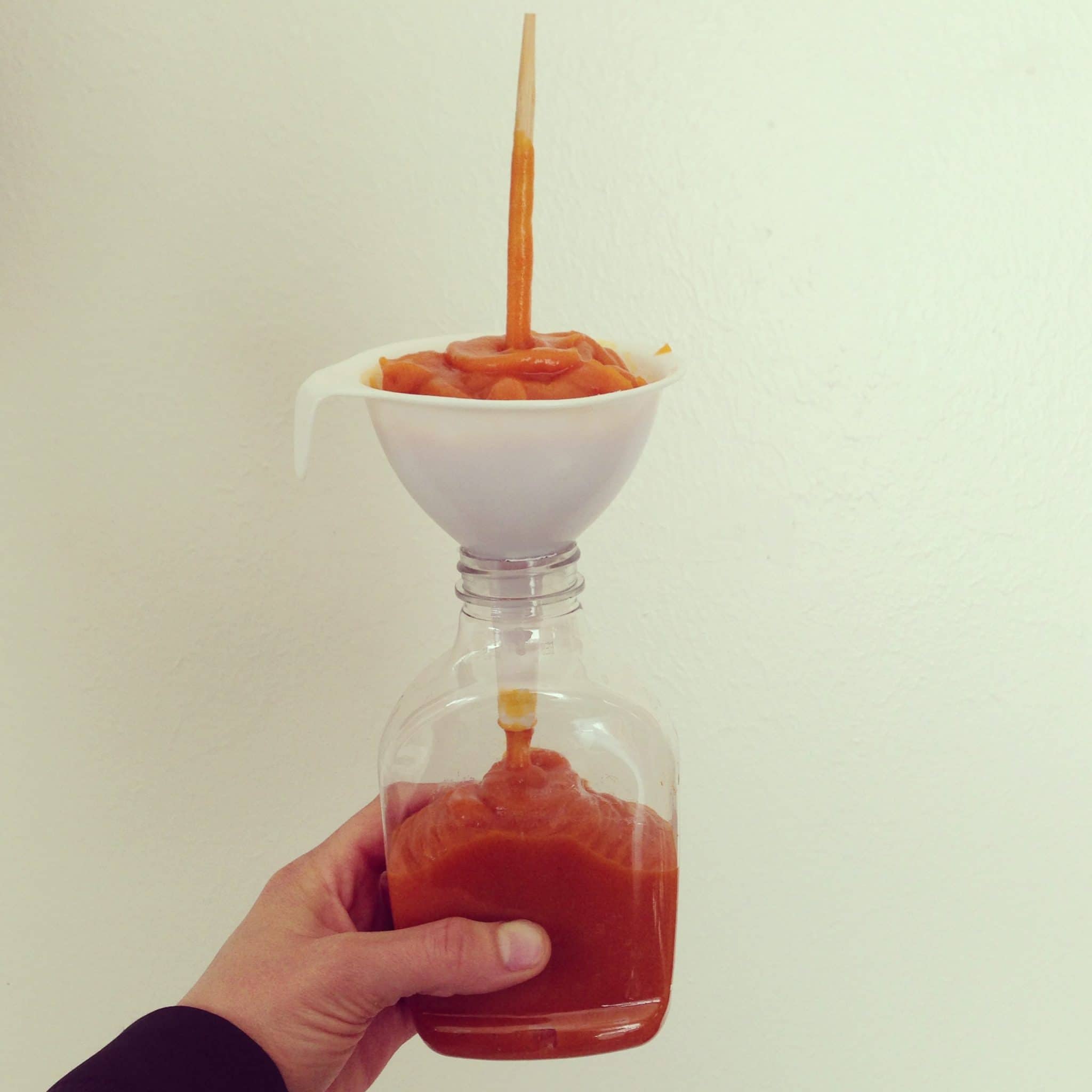 I was a bummed to give up tomatoes (I had already willingly abandoned the other nightshades) just after making my Homemade Ketchup, so I wanted to make a nightshade/sweetener free dip for sweet potato fries and I'm pleased to say it was successful! I'll be honest here and admit that if I could consume tomatoes this "Carrup" wouldn't be what I'd grab for first – unless it was presented in an exciting way at an exotic restaurant – but I like it nonetheless. It's good, and I'm happy to have found an alternative and share it here with others who are looking for something similar!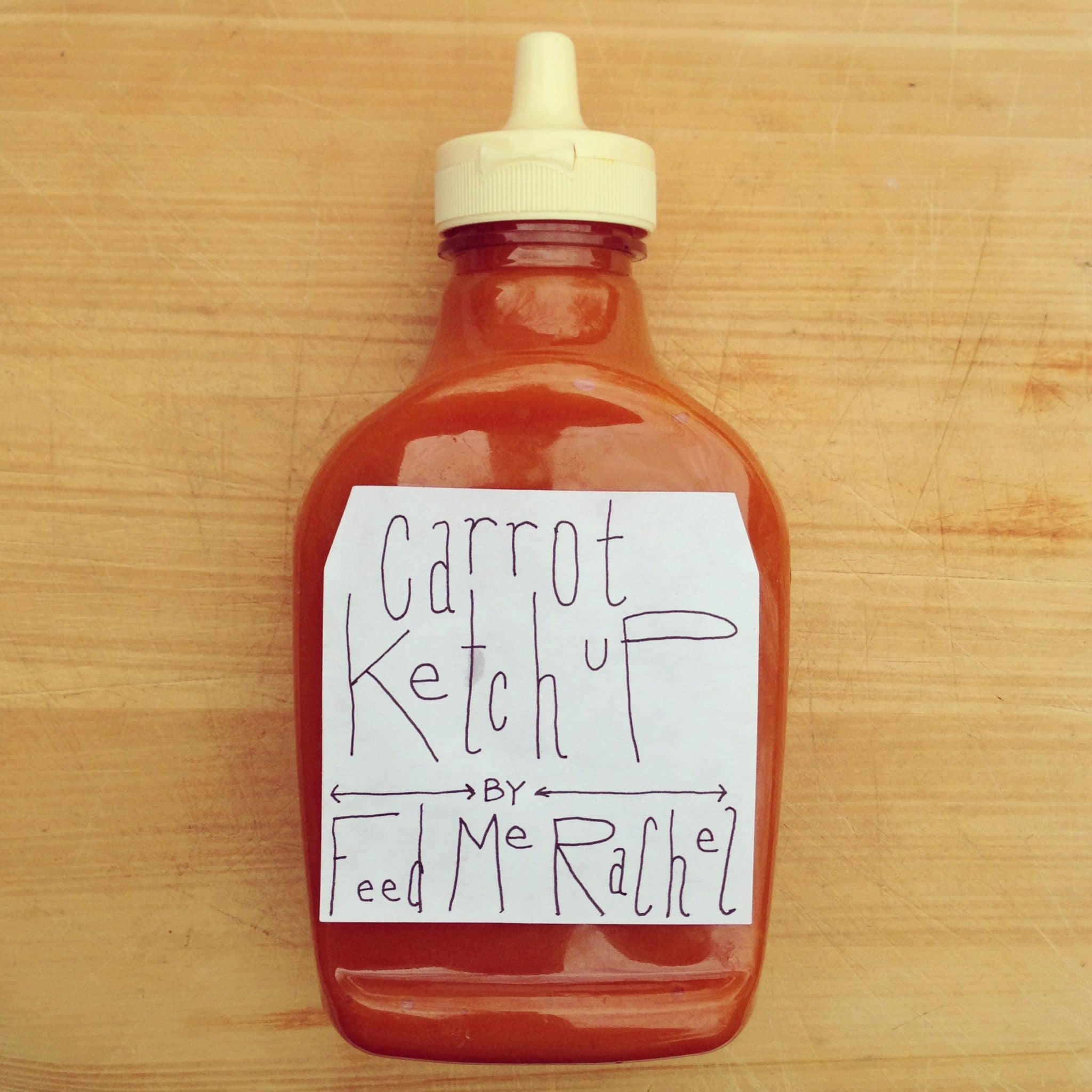 Try it with my Baked Sweet Potato Fries!
Carrot Ketchup "Carrup"
Makes around 2 cups
1 lb Carrots, peeled and diced*
4 cups Peach Nectar or Apple Juice
1/4 cup Lemon Juice
1 tsp Salt
1/2 tsp Granulated Garlic
1/4 tsp Granulated Onion
*Dice carrots extremely small or the liquid will reduce before the carrots are cooked through.
Bring all ingredients except for lemon juice to a rapid boil in a medium sauce pot over medium-high heat until carrots are very tender and liquid has reduced by half. If your liquid seems to evaporate too quickly, slap a lid on the pot and turn down the heat. And be patient, I swear it took mine around an hour!
Dump contents of pot and lemon juice into blender or food processor and mix until smooth – taste and adjust seasoning if needed.
Keeps for a week stored refrigerated in an airtight container. (it probably last longer…use your judgement!)