I have to say that this summer I've been a complete slacker when it comes to breakfast. In years past I've loved nothing more than to spend a lazy summer morning huddled around a table laden with stacks of pancakes, or freshly prepared cheesy omelets, and a bottomless carafe of hot, life affirming coffee. For a variety of reasons though (mostly work related), I've just been unable or unwilling to spend the time lately to make it all happen.
So, I've been happily and blissfully bumping along this summer in my self-created, barren, breakfast wasteland and then I went blueberry picking last week. I then succumbed to my usual and somewhat frightening inclination to pick more berries than is generally considered reasonable or healthy. Faced with 13 lbs. of blueberries and an overwhelming, panicky feeling, I decided that my morning breakfast routine of cold soggy cereal needed to die a sudden and timely death. How best to put it rest?
Waffles of course. And muffins, and smoothies, and scones and crumbles and my new favorite, Blueberry Grunt. Have you ever had a Grunt? (I'll share a recipe with you here soon.) I'm a recent convert. Simple, delicious and what's not to love about the name? I'd love it purely for that reason alone.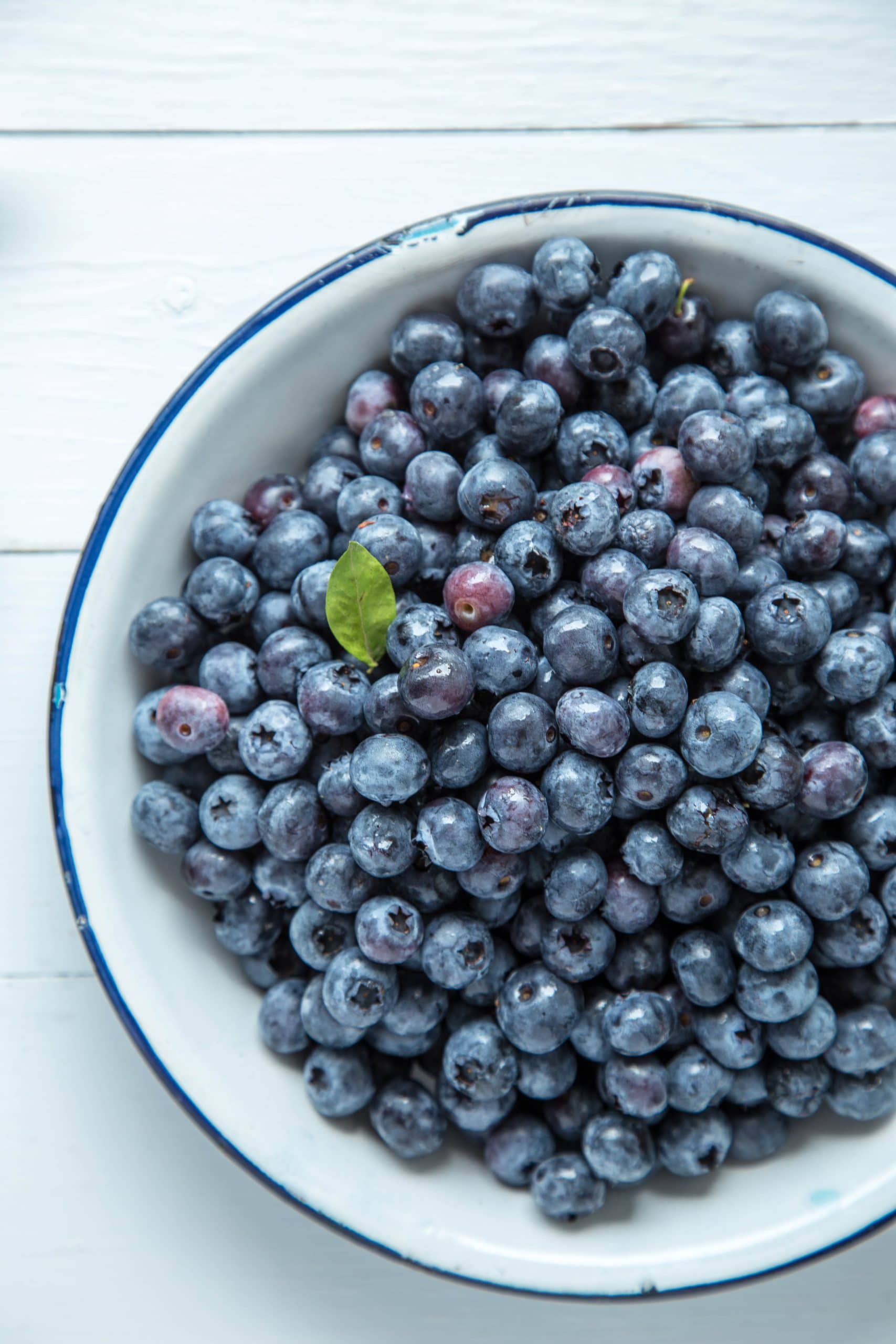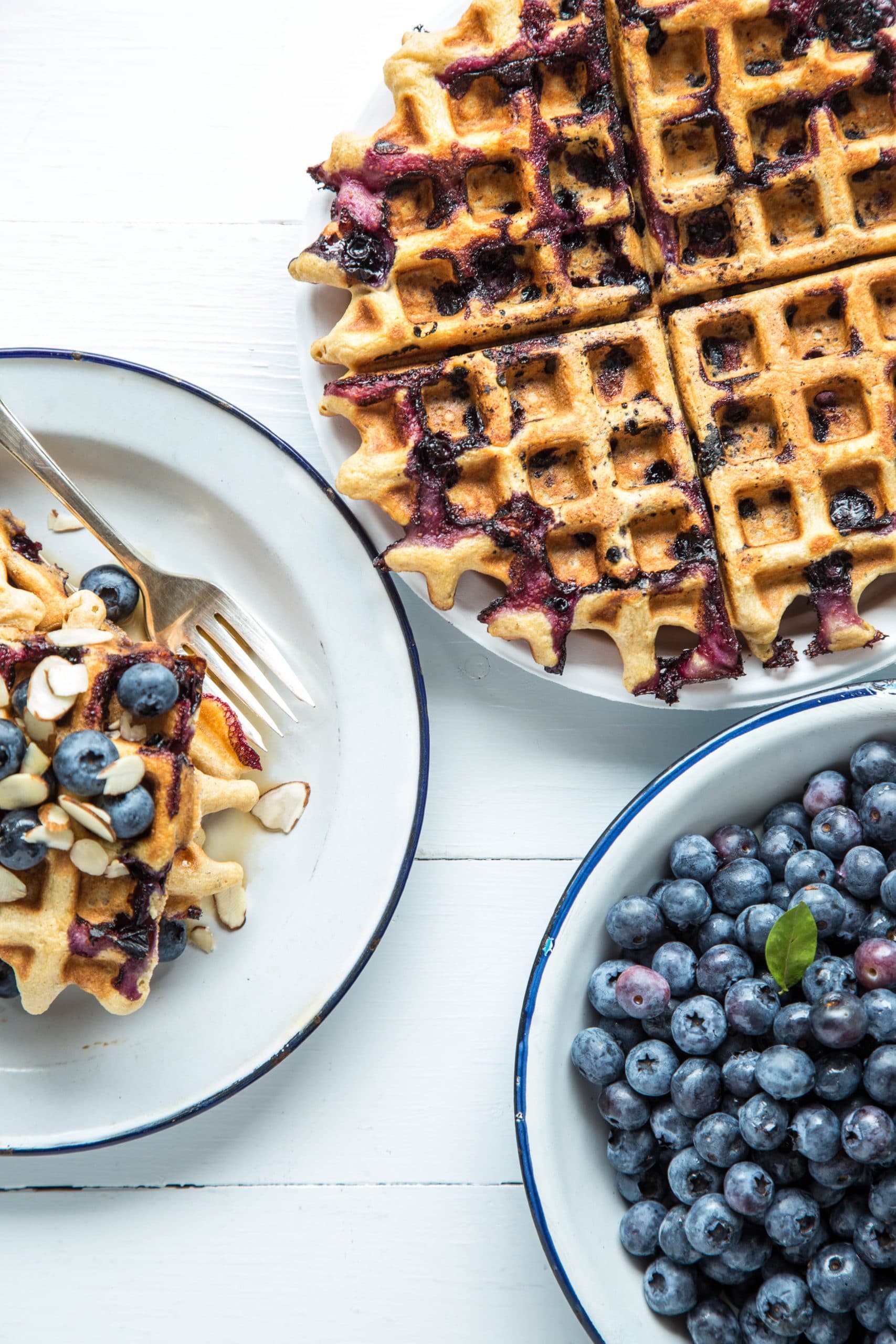 This waffle recipe was my grandmother's, but I changed it up here a bit by adding almond extract and a generous helping of freshly cracked cardamom. Practically everything, in my opinion can be improved by adding cardamom and almonds, so waffles definitely should be no exception. Right? I may have to revise my Almond Blueberry Scone recipe by adding some cardamom to it next time I make them.
This recipe makes about 4 generously sized waffles, you can make them as small or as large as your waffle maker will allow. Best served swimming in butter and real maple syrup. Equally delicious with a generous pour of golden or cane syrup.  Bliss.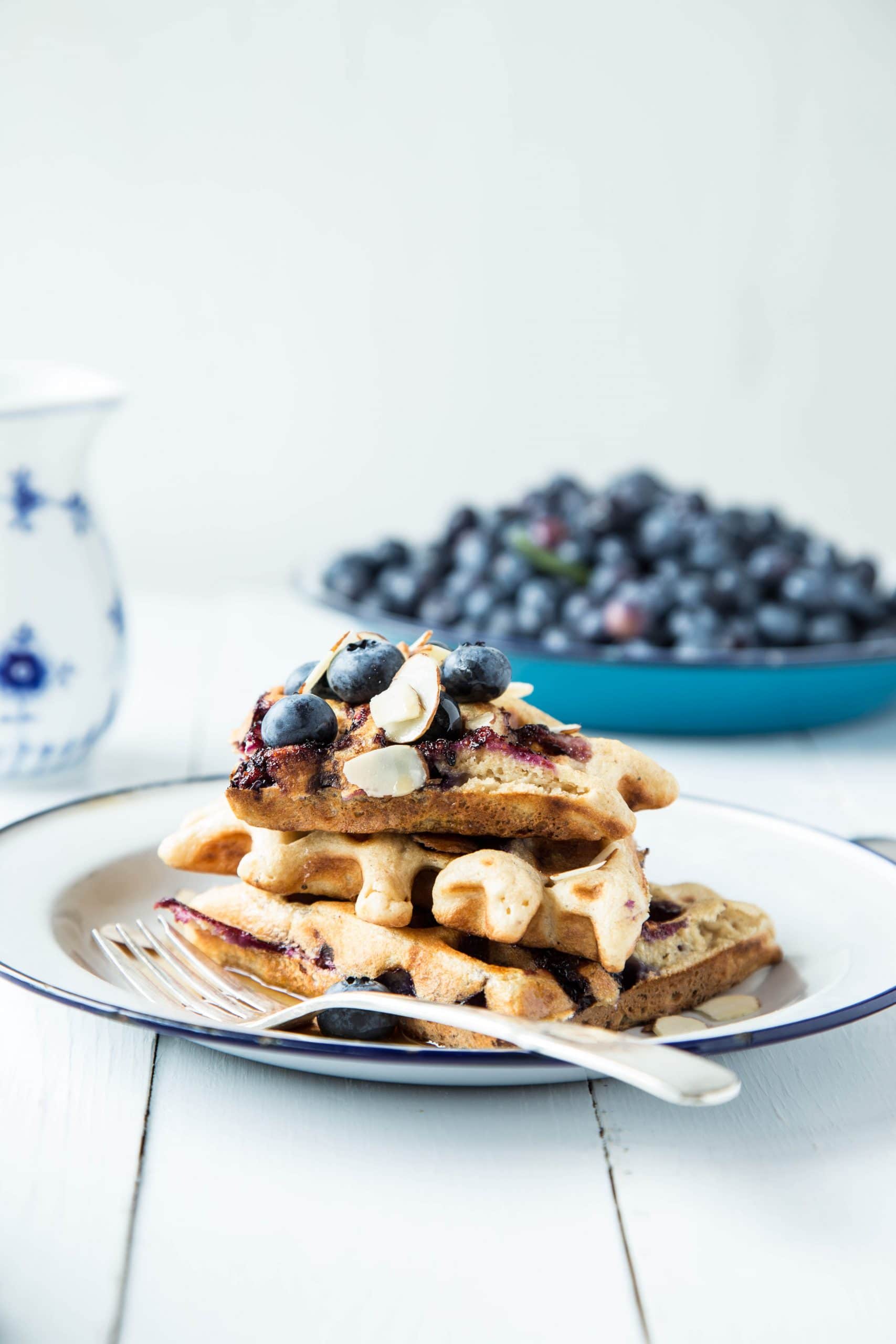 Ingredients
2 C. all purpose flour

2 tsp. baking powder
1 tsp. salt
1/2 tsp. soda
2 C. buttermilk
1 tsp. almond extract
3 tbsp. sugar
1/4 C. melted butter slightly cooled
2 eggs separated
1 tbsp freshly crushed cardamom
2 C. fresh blueberries
Servings:
Instructions
In a medium bowl, combine the flour, baking powder, salt, and soda. Use a whisk to break up lumps and set aside.
In a separate bowl, whisk the buttermilk, almond extract, sugar, melted butter and egg yolks together. Add the crushed cardamom and stir.
Whisk the egg whites to stiff peaks in another bowl. Add the dry ingredients to the wet, stirring until thoroughly combined. Fold in the egg whites and gently incorporate.
Preheat your waffle iron. Pour batter onto lightly buttered iron and sprinkle 1/2 C. of the blueberries over the top. Bake until you reach desired brown, crispiness. Serve immediately with more blueberries, sliced almonds and syrup.