I love brownies.  Almost as much as I love ice cream.  Which would probably explain why my absolute favorite ice cream is Chocolate Brownie Thunder.  Brownies IN ice cream?!  Now that's what I'm talking about.
That being said, I obviously had to come up with a better-for-you version of the traditional brownie.  And to be honest, brownies are the one thing that I don't think I'd ever previously made from scratch.  Weird, I just realized that.  Brownies out of a box?  What was I thinking?  They were good, that's what I was thinking.
Which brings me to my dilemma.  If I was going to make brownies from scratch AND attempt to make them healthier – I would need to make sure they tasted just as good as the "real" thing, if not better.  I didn't want to make just another "black bean brownie" [I don't know about you, but nothing about those sound good to me] and I really dislike cake-like anything.  A brownie is supposed to be a brownie, am I right??  So of course that meant a lot of trial and error.  Or testing and tasting as I like to call it 😉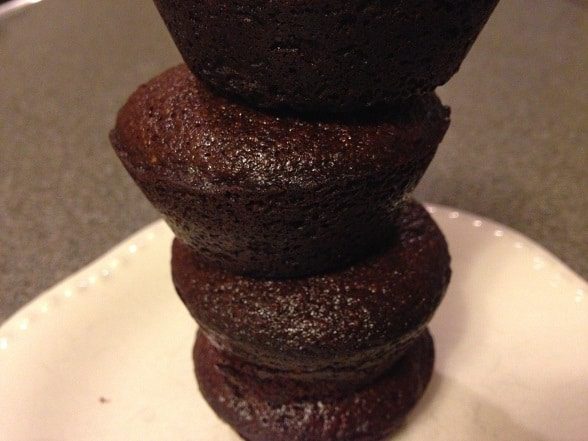 I probably made half a dozen batches of brownies to come up with this recipe.  But I truly believe this is it.  They are divine and a much better alternative to brownies out of a box!  I even made a batch last night just to make sure 😉  I prefer to make these brownies in cupcake pans or even mini cupcake pans for the perfect bite size brownies…
Ingredients
3/4 c. almond flour
1/2 c. cocoa powder
1/4 c. ground flax seed
1/4 tsp. baking soda
1/4 tsp. sea salt
1/2 c. coconut oil
1/2 c. honey
1/4 c. dark chocolate chips
3 eggs [best if room temperature]
1 tsp. vanilla extract
Directions
First, preheat your oven to 350 degrees.  In a small sauce pan slowly mix honey, coconut oil and chocolate chips over low to medium heat.  This is just to melt the chocolate chips and coconut oil, and make the honey a bit easier to work with – you don't want to burn the chocolate or get the ingredients too hot.  It should only take a couple minutes.
In a large bowl, mix together all dry ingredients thoroughly – almond flour, cocoa powder, flax seed, baking soda and sea salt.  Form a hole in the center of your mixture, add eggs and vanilla extract, then pour in the melted mixture as well.  Mix thoroughly.
Lightly grease a cupcake pan [muffin tin? hmm] and fill each cup about 1/2 full.  You do not want to overfill these as they are supposed to be brownies – not heavy muffins or something not as good.  You should not expect them to fill up the pan once cooked, that would be a really thick brownie!
Bake for about 15 minutes.  If you fill them too full, they will obviously take longer 😉  You can also bake them in an 8×8 pan for about 25-30 minutes.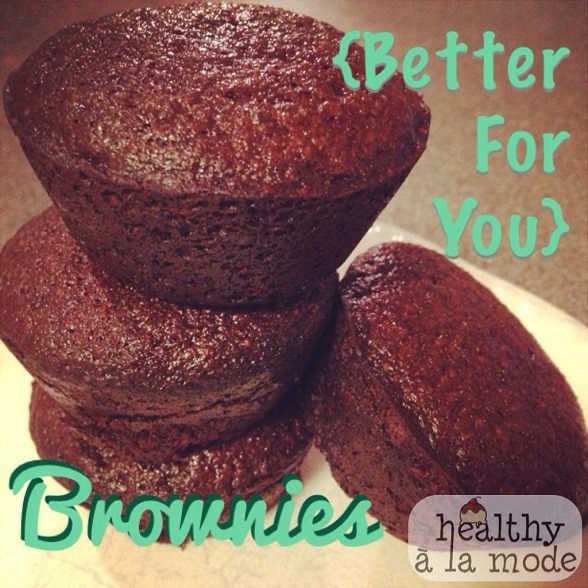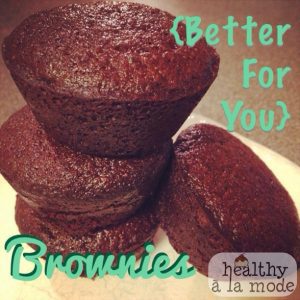 Traditional brownies made just a little bit healthier 😉