Nope, not beef jerky. It's B-E-E-T jerky. The name is a little misleading, because it is in no way chewy like beef jerky.  This raw food snack is crispy and delicious.  I came across this recipe from a local artist, Keith, who's wife is a natural foods chef.  He brought this to the North Scottsdale Farmers Market for Guy from On The Vine Farms to try.  After I sampled some, he was kind enough to share the recipe with me.  The original recipe calls for half raw sunflower seeds and half raw pumpkin seeds.  I couldn't find raw pumpkin seeds, so I substituted for all sunflower seeds.  What's great is that this is a raw foods snack that you can take with you.  Tired of grabbing unhealthy snacks on the go? Try making this for your family.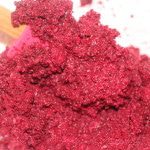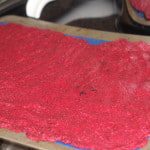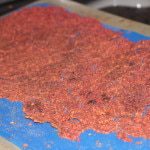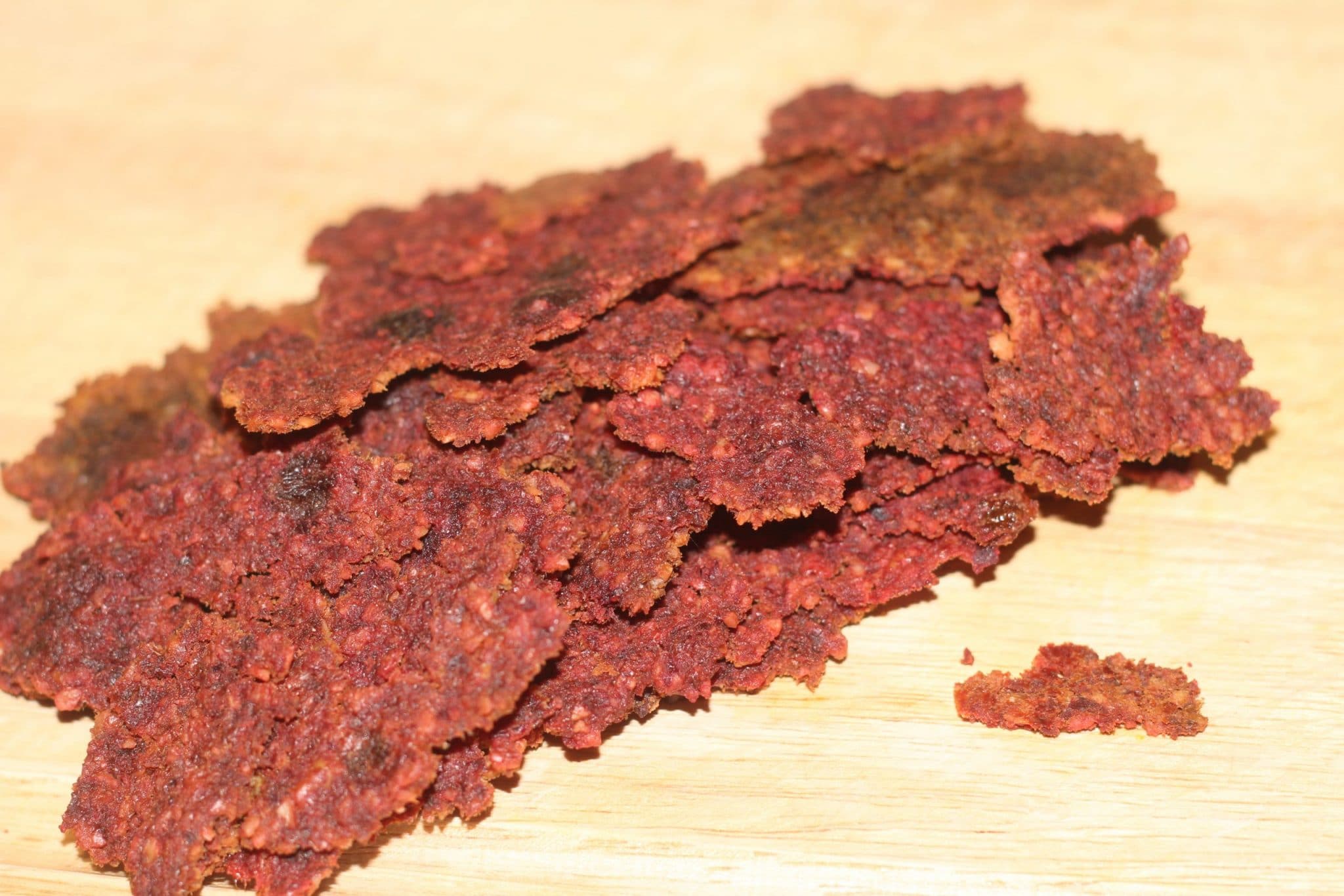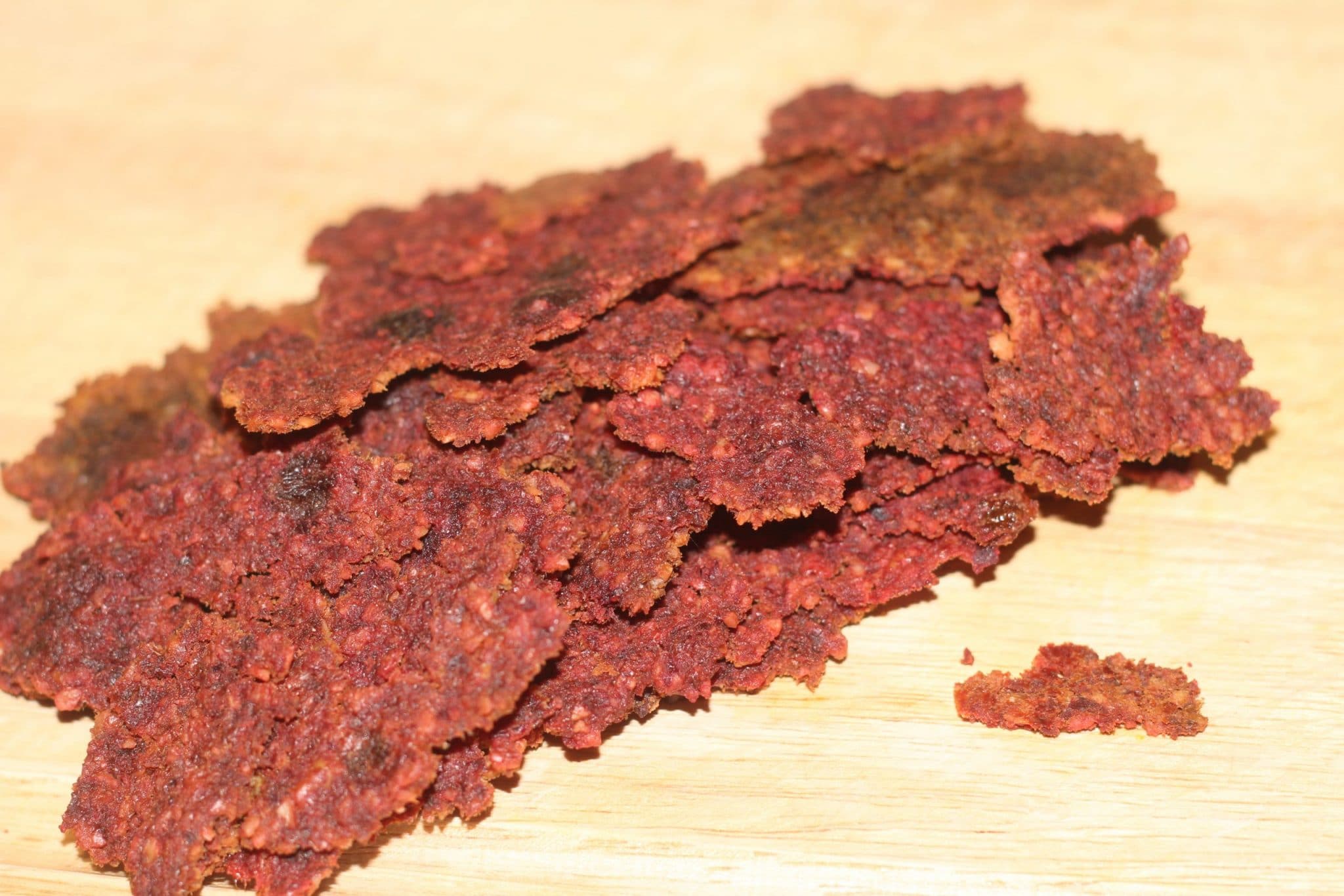 Quick Tip: If you have a dehydrator, great!  If not, no worries. Just put sheet in the oven on lowest setting possible.
Prep Time : 15 minutes
Cook Time : 04h 00min
Yield : 8
Ingredients
Beets – 2 medium (approx one cup), diced
Carrots – 4 carrots (approx one cup), diced
raw sunflower seeds – 1 1/2 cups
raisins – 1/2 cup
honey – 2 Tablespoons
cinnamon – 1 teaspoon
ground cloves – 1/2 teaspoon
Instructions
1. Pulse everything in a food processor until it is a paste. Add a little water, if needed.
2. Once you have the paste (batter) mixture, spread it out on parchment paper or a silicon mat, and try to get it as thin as you can, about 1/8 inch. I pressed down on the pan. The thinner it is, the faster it will dry.
3. Place in oven on lowest temperature possible(mine is 170 degrees F), and allow to dry for several hours.
4. Remove from oven when the paste has completely hardened.